Why This Manager Thinks Artists Should Wait Longer Before Starting Companies
Margaret Selby with client Michelle Dorrance, photo by Todd Burnseed
Margaret Selby never dreamed that her passion for dance would lead her everywhere from working on live TV specials like the Macy's Thanksgiving Day Parade to producing hip-hop musical Jam on the Groove, from Columbia Artists Management, Inc., to public TV's "Great Performances: Dance in America."
Now, through her company Selby/Artists MGMT, she helps clients like Dorrance Dance, MOMIX and Pacific Northwest Ballet navigate the behind-the-scenes elements that get their work onstage, like booking tours, marketing and planning upcoming seasons.
---
She recently spoke with Dance Magazine about the behind-the-scenes work that lands your favorite artists onstage, and why choreographers should wait before launching their own companies.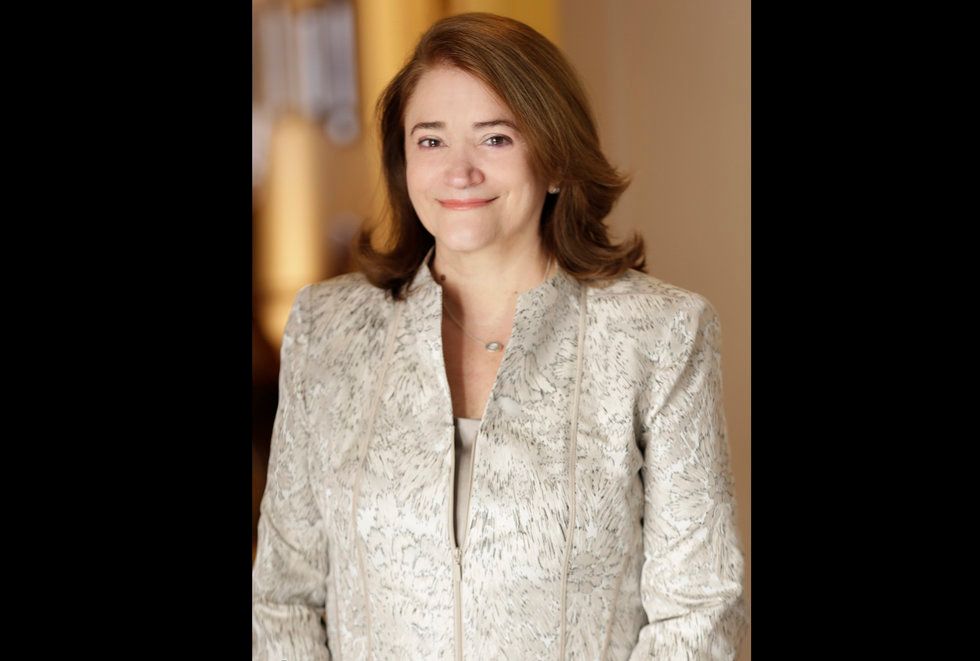 Margaret Selby. Photo by Michael Benabib, courtesy Selby
What a Manager Actually Does
"I work with small and mid-sized companies, so what they need is different than big companies with a lot of infrastructure. It's not just booking dates—I always say I'm a strategist and booking is a side product. It's really about developing an artist."
"It's not a 9-to-5 job. I'm on the phone with people before I get to the office, I'll be in the office all day, then I'll either go see a show or I'll work late or I'm traveling. It's really all-encompassing."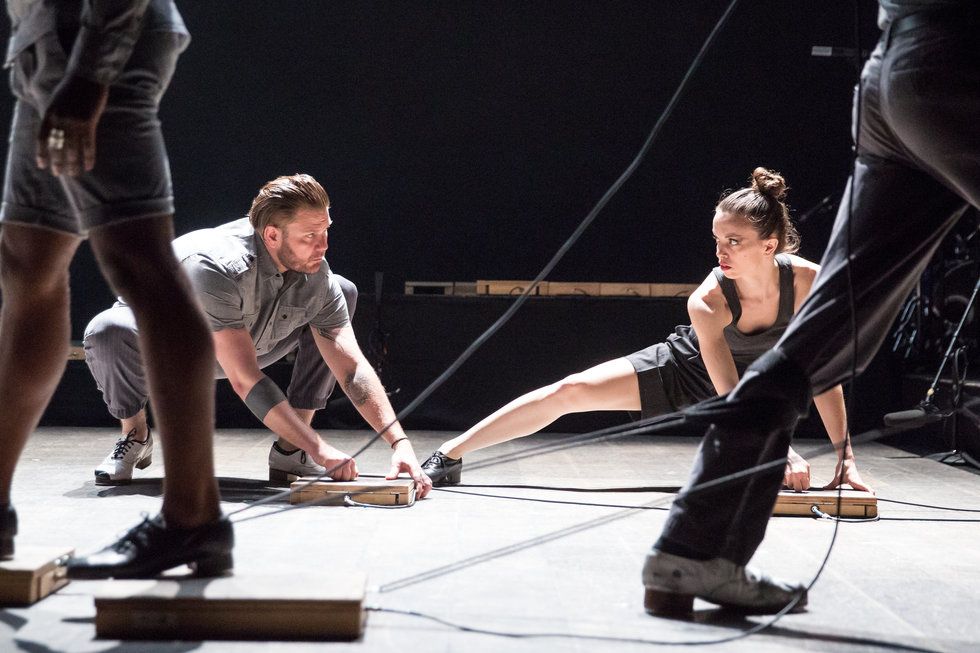 Dorrance Dance. Photo by Matthew Murphy, courtesy Selby
How She Chooses Her Clients
"To work with a company, I have to love it. I have to want to see the show all the time. And then it's how it fits on the rest of my roster—I want artists that are complementary but not the same."
"I feel a tremendous responsibility to the people I represent, about getting them work and helping them navigate a very difficult industry. It's getting harder each year."
"I couldn't have planned the career that I have. It's important to trust your own gut. It's about seeing something before other people recognize it, and jumping on it because you believe in it—not waiting for other people to approve it."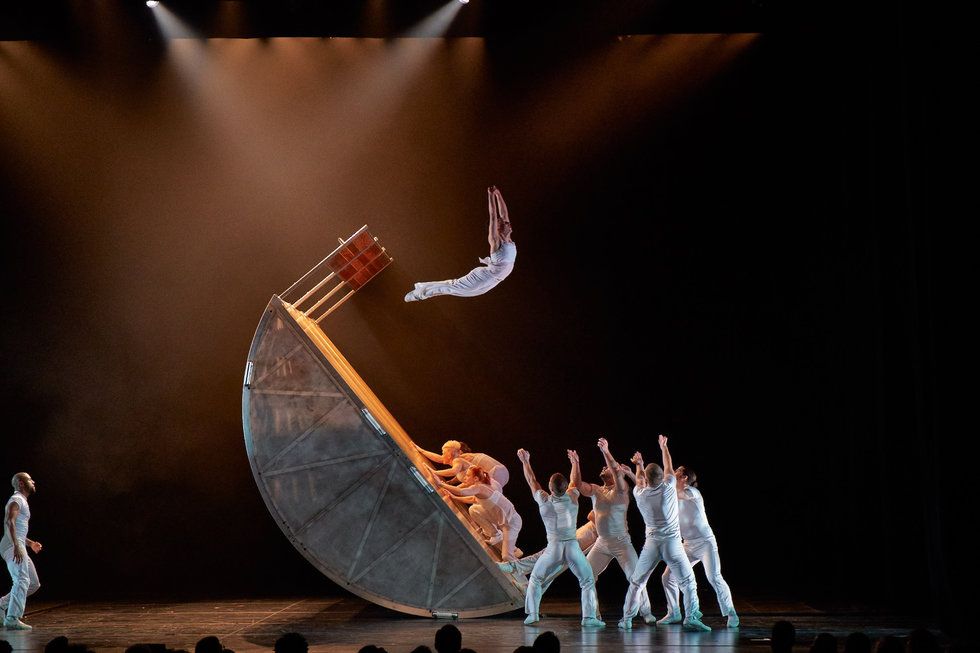 Diavolo - Architecture in Motion. Photo by George Simian, courtesy Selby
The Biggest Mistakes She Sees Dance Artists Make
"A lot of artists put up a website and think, 'I have a dance company.' But what does it really mean? It is such hard work—you have to be really committed, you have to have a great team, an executive director, and then find a board and donors, because it doesn't pay for itself."
"I tell choreographers who want to have dance companies, 'Please freelance and make lots of works first.' Let other people pay you to make work on their dancers. Eventually the rights will revert back to you, and then you've already got pieces made for a company."
"I wish people thought more about promoting the live experience. The way to use video is to excite people to go buy a ticket, not to satiate them with video."
"I wish more dancers who want to be in the business side would look at getting into a presenting organization. If someone works in the programming department, they can champion dance from within those confines."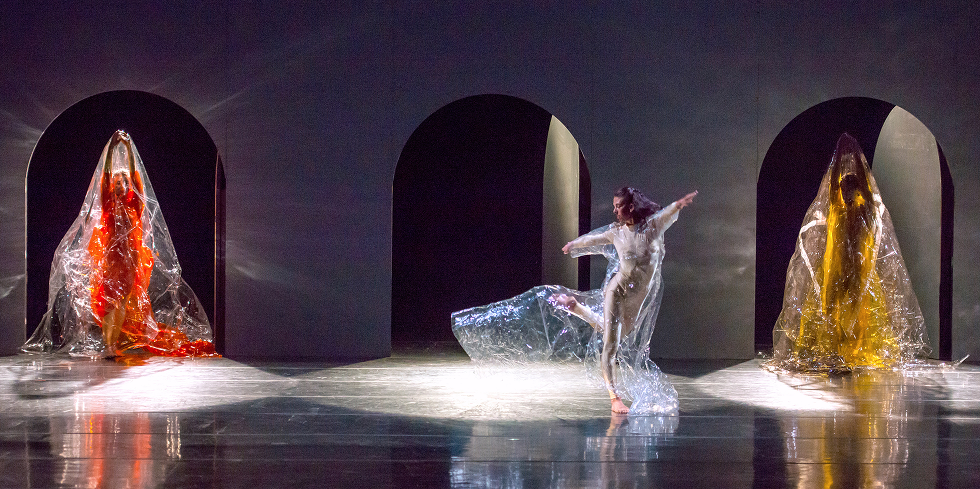 Shen Wei Dance Arts. Photo courtesy Selby
What Makes It All Worth It
"Part of my joy is going to a performance of one of my companies and watching the audience enjoy it."
When the news broke that Prince George, currently third in line for the British throne, would be continuing ballet classes as part of his school curriculum this year, we were as excited as anyone. (Okay, maybe more excited.)
This was not, it seems, a sentiment shared by "Good Morning America" host Lara Spencer.
Keep reading...
Show less
UA Dance Ensemble members Candice Barth and Gregory Taylor in Jessica Lang's "Among the Stars." Photo by Ed Flores, courtesy University of Arizona
If you think becoming a trainee or apprentice is the only path to gaining experience in a dance company environment, think again.
The University of Arizona, located in the heart of Tucson, acclimates dancers to the pace and rigor of company life while offering all the academic opportunities of a globally-ranked university. If you're looking to get a head-start on your professional dance career—or to just have a college experience that balances company-level training and repertory with rigorous academics—the University of Arizona's undergraduate and graduate programs have myriad opportunites to offer:
Keep reading...
Show less
Alice Sheppard/Kinetic Light in DESCENT, which our readers chose as last year's "Most Moving Performance." Photo by Jay Newman, courtesy Kinetic Light
Yes, we realize it's only August. But we can't help but to already be musing about all the incredible dance happenings of 2019.
We're getting ready for our annual Readers' Choice feature, and we want to hear from you about the shows you can't stop thinking about, the dance videos that blew your mind and the artists you discovered this year who everyone should know about.
Keep reading...
Show less
News
Aug. 23, 2019 10:30AM EST
A still from Dancing Dreams. Courtesy OVID
If you're seeking an extra dash of inspiration to start the new season on the right—dare we say—foot, look no further than dance documentaries.
Starting August 23, OVID, a streaming service dedicated to docs and art-house films, is adding eight notable dance documentaries to its library. The best part? There's a free seven-day trail. (After that, subscriptions are $6.99 per month or $69.99 annually.)
From the glamour of Russian ballet stars to young dancers training in Cuba to a portrait of powerhouse couple Carmen de Lavallade and Geoffrey Holder, here's what's coming to a couch near you:
Keep reading...
Show less