Why This Manager Thinks Artists Should Wait Longer Before Starting Companies
Margaret Selby with client Michelle Dorrance, photo by Todd Burnseed
Margaret Selby never dreamed that her passion for dance would lead her everywhere from working on live TV specials like the Macy's Thanksgiving Day Parade to producing hip-hop musical Jam on the Groove, from Columbia Artists Management, Inc., to public TV's "Great Performances: Dance in America."
Now, through her company Selby/Artists MGMT, she helps clients like Dorrance Dance, MOMIX and Pacific Northwest Ballet navigate the behind-the-scenes elements that get their work onstage, like booking tours, marketing and planning upcoming seasons.
---
She recently spoke with Dance Magazine about the behind-the-scenes work that lands your favorite artists onstage, and why choreographers should wait before launching their own companies.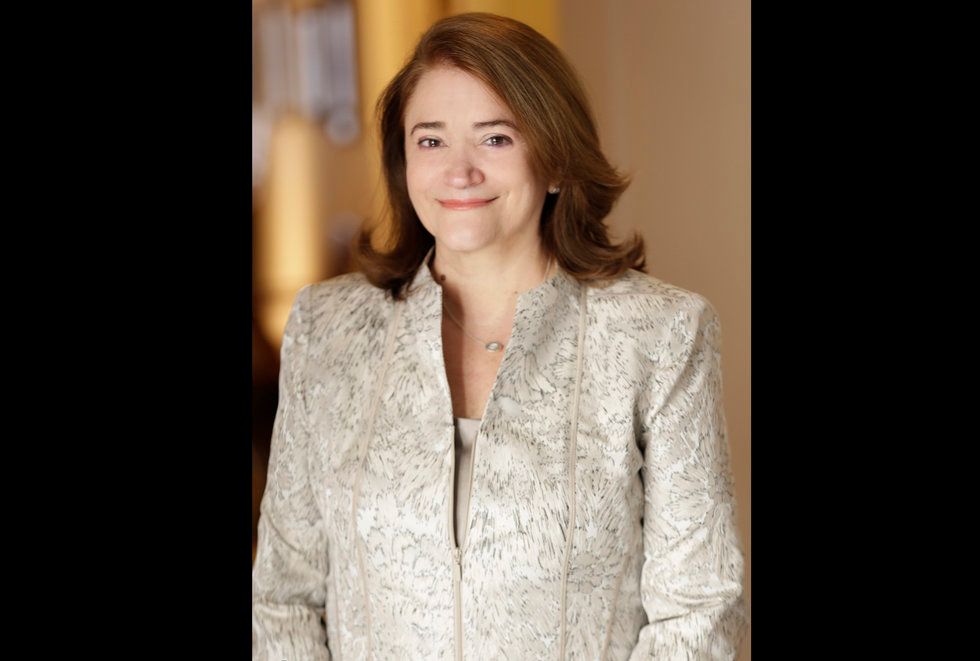 Margaret Selby. Photo by Michael Benabib, courtesy Selby
What a Manager Actually Does
"I work with small and mid-sized companies, so what they need is different than big companies with a lot of infrastructure. It's not just booking dates—I always say I'm a strategist and booking is a side product. It's really about developing an artist."
"It's not a 9-to-5 job. I'm on the phone with people before I get to the office, I'll be in the office all day, then I'll either go see a show or I'll work late or I'm traveling. It's really all-encompassing."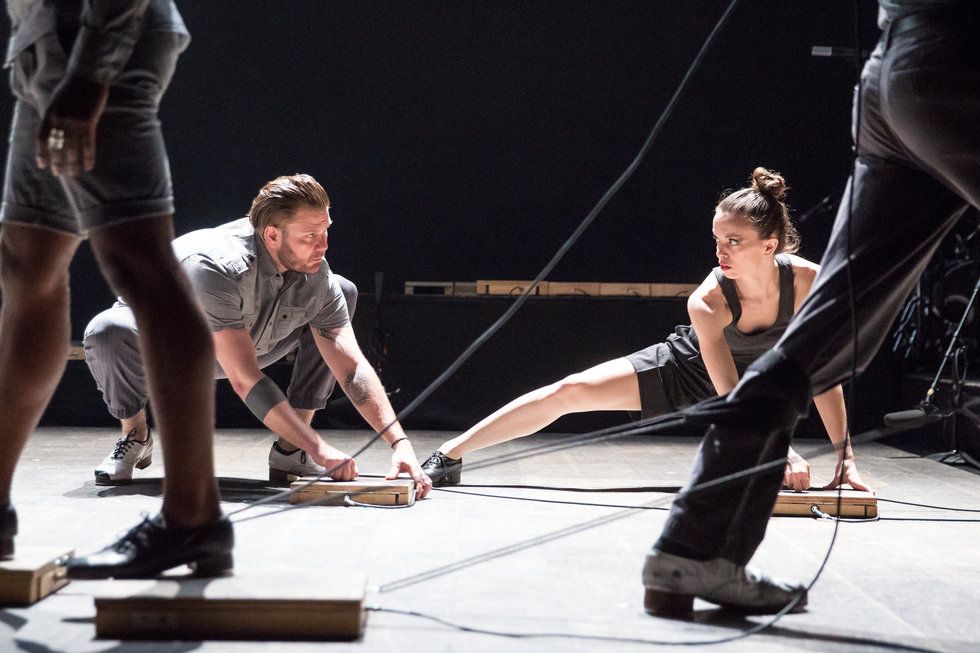 Dorrance Dance. Photo by Matthew Murphy, courtesy Selby
How She Chooses Her Clients
"To work with a company, I have to love it. I have to want to see the show all the time. And then it's how it fits on the rest of my roster—I want artists that are complementary but not the same."
"I feel a tremendous responsibility to the people I represent, about getting them work and helping them navigate a very difficult industry. It's getting harder each year."
"I couldn't have planned the career that I have. It's important to trust your own gut. It's about seeing something before other people recognize it, and jumping on it because you believe in it—not waiting for other people to approve it."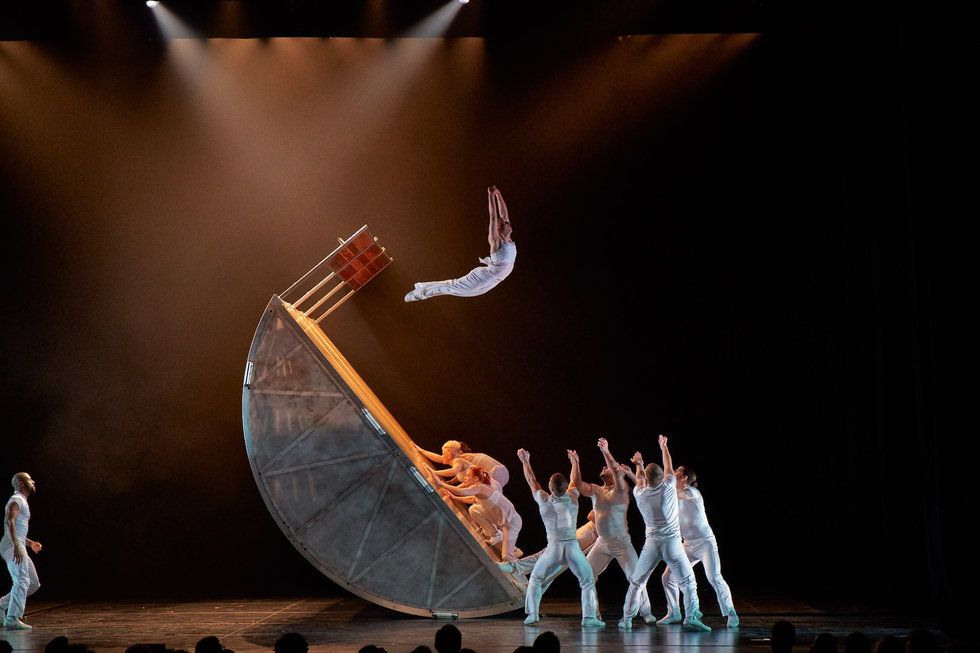 Diavolo - Architecture in Motion. Photo by George Simian, courtesy Selby
The Biggest Mistakes She Sees Dance Artists Make
"A lot of artists put up a website and think, 'I have a dance company.' But what does it really mean? It is such hard work—you have to be really committed, you have to have a great team, an executive director, and then find a board and donors, because it doesn't pay for itself."
"I tell choreographers who want to have dance companies, 'Please freelance and make lots of works first.' Let other people pay you to make work on their dancers. Eventually the rights will revert back to you, and then you've already got pieces made for a company."
"I wish people thought more about promoting the live experience. The way to use video is to excite people to go buy a ticket, not to satiate them with video."
"I wish more dancers who want to be in the business side would look at getting into a presenting organization. If someone works in the programming department, they can champion dance from within those confines."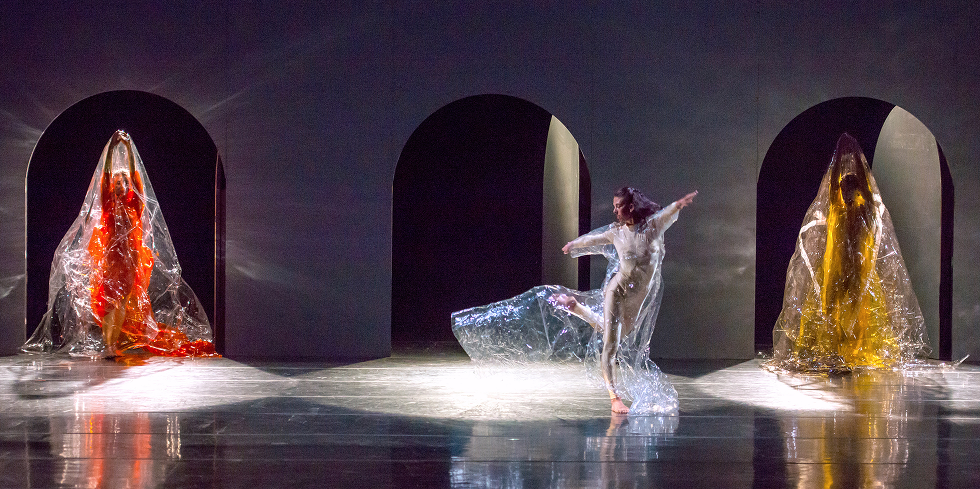 Shen Wei Dance Arts. Photo courtesy Selby
What Makes It All Worth It
"Part of my joy is going to a performance of one of my companies and watching the audience enjoy it."
Gettty Images
It's a cycle familiar to many: First, a striking image of a lithe, impossibly fit dancer executing a gravity-defying développé catches your eye on Instagram. You pause your scrolling to marvel, over and over again, at her textbook physique.
Inevitably, you take a moment to consider your own body, in comparison. Doubt and negative self-talk first creep, and then flood, in. "I'll never look like that," the voice inside your head whispers. You continue scrolling, but the image has done its dirty work—a gnawing sensation has taken hold, continually reminding you that your own body is inferior, less-than, unworthy.
It's no stretch to say that social media has a huge effect on body image. For dancers—most of whom already have a laser-focus on their appearance—the images they see on Instagram can seem to exacerbate ever-present issues. "Social media is just another trigger," says Nadine Kaslow, a psychologist who works with the dancers of Atlanta Ballet. "And dancers don't need another trigger." In the age of Photoshop and filters, how can dancers keep body dysmorphia at bay?
Keep reading...
Show less
Courtesy Boneau/Bryan-Brown
If "Fosse/Verdon" whet your appetite for the impeccable Gwen Verdon, then Merely Marvelous: The Dancing Genius of Gwen Verdon is the three-course meal you've been craving. The new documentary—available now on Amazon for rental or purchase—dives into the life of the Tony-winning performer and silver-screen star lauded for her charismatic dancing.

Though she's perhaps most well-known today as Bob Fosse's wife and muse, that's not even half of her story. For starters, she'd already won four Tonys before they wed, making her far more famous in the public eye than he was at that point in his career. That's just one of many surprising details we learned during last night's U.S. premiere of Merely Marvelous. Believe us: You're gonna love her even more once you get to know her. Here are eight lesser-known tidbits to get you started.
Keep reading...
Show less
Lindsay Thomas
Every dancer knows that how you fuel your body affects how you feel in the studio. Of course, while breakfast is no more magical than any other meal (despite the enduring myth that it's the most important one of the day), showing up to class hangry is a recipe for unproductive studio time.
So what do your favorite dancers eat in the morning to set themselves up for a busy rehearsal or performance day?
Keep reading...
Show less
News
Sep. 20, 2019 09:17AM EST
Simon Soong, Courtesy DDT
When it comes to dance in the U.S., companies in the South often find themselves overlooked—sometimes even by the presenters in their own backyard. That's where South Arts comes in. This year, the regional nonprofit launched Momentum, an initiative that will provide professional development, mentorship, touring grants and residencies to five Southern dance companies.
Keep reading...
Show less