Why Maria Kochetkova Has Said Goodbye to Company Life
Photo by Jim Lafferty
Maria Kochetkova knows you can't have everything. So the international ballet star is prioritizing one thing: Freedom.
"The perfect company doesn't exist," she says. "For me, it is most important to have freedom as an artist. Our career is so short and I want to have opportunities that exist outside of companies. I want to know and learn everything about my craft from classical to contemporary."
---
Since her last performance with San Francisco Ballet in May, Kochetkova has been tackling new contemporary work and performing classical principal roles everywhere from Moscow to Oslo, Tokyo to Berlin. She recently moved out of her apartment in California, forfeiting the comfort of a home base for the sake of pushing her artistic boundaries.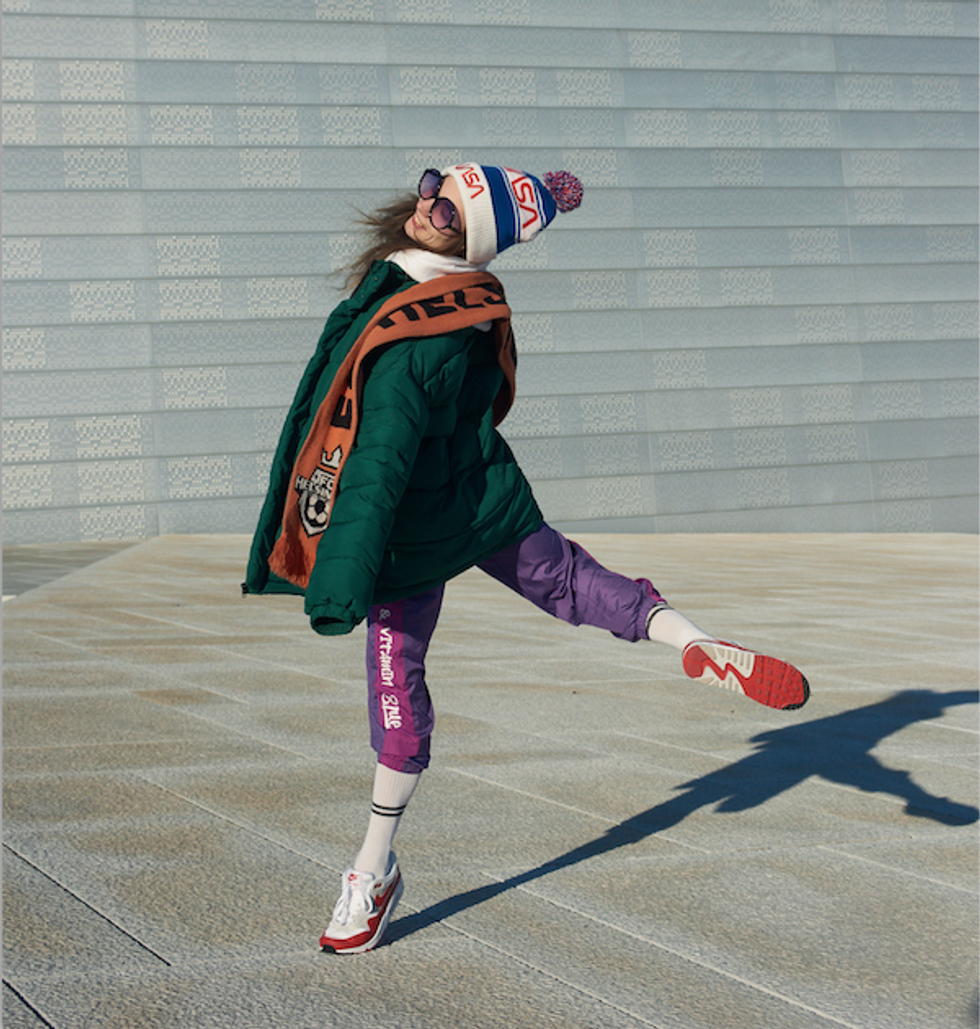 Jim Lafferty
"It is not easy living out of suitcases, but this is just what it is if I want to do this much," says Kochetkova. The only professional reason she gives for leaving SFB after 11 seasons was her hunger to experience dance from new perspectives. "I wanted to try something different," she says, "different environments, different ballets, with different people."
But there was also a personal reason: She wanted to be closer to her family. "My mom and two grandmas are in Moscow," she explains. "They couldn't come out and see me perform in San Francisco. And it's really hard to enjoy the shows and success and not to be able to share it with my mom, since everything I have, I owe it to her."
Now, her mother can more easily travel to the capitals of Western Europe where Kochetkova performs, and Kochetkova can travel to Russia if her help is needed. "I never used to understand this kind of feeling, but it has become important to me."
In December, she even took her first vacation in several years, spending some time in Hawaii. "I hadn't stopped since I left San Francisco Ballet," says Kochetkova. "Now that I am responsible for my own career, I have more shows and more work. I am even busier than when I was dancing for SFB and ABT at the same time."
For the moment, Kochetkova is a one-woman show, managing all of her bookings, staying on top of calls and emails, negotiating contracts and maintaining her body. And performing. "It is a lot of work, and not just physical," she says. Without an artistic director or staff to manage her time, she is realizing that she has to be careful with how many shows she agrees to do.
To stay injury-free, she keeps cross-training simple. "I try not to be addicted to particular things, like PT," she says. "Doing class correctly is the best maintenance."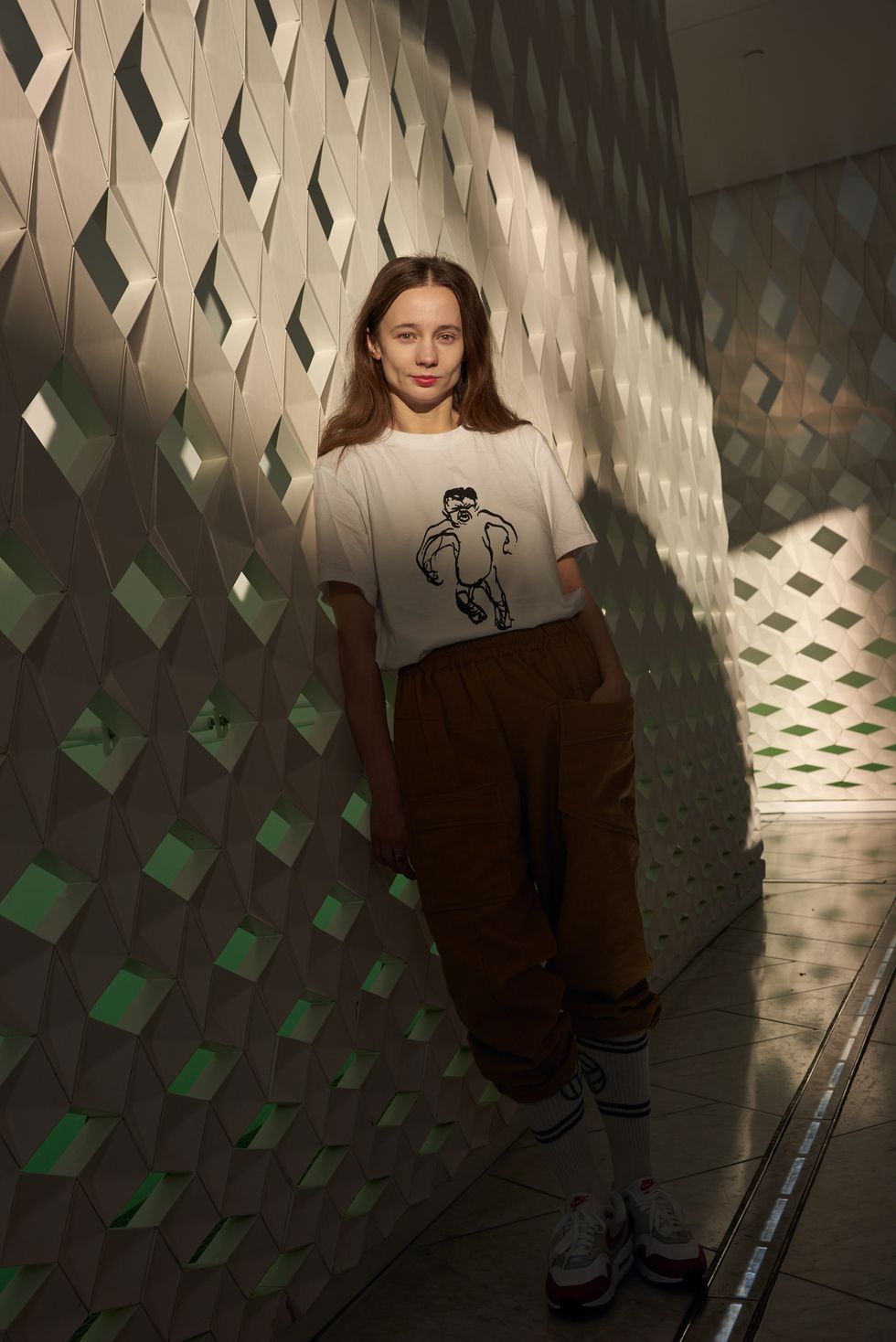 Jim Lafferty
In addition to performing La Bayadère and Swan Lake with Norwegian National Ballet, and La Sylphide and Theme and Variations at Staatsballett Berlin this year, 2019 also finds Kochetkova returning to English National Ballet (the company where she got her start) to perform Cinderella—dancing the lead role that was choreographed on her when she was at SFB.
But she might be most excited about her own project that will premiere at New York City's Joyce Theater in July. She'll be dancing work by Itzik Galili, Drew Jacoby, David Dawson and Myles Thatcher alongside friends from the many companies she's danced with, plus a new solo by Jérôme Bel.
Kochetkova says she's come to prize the creative process over results. Still, audiences are looking forward to seeing the culmination of her globe-trotting year.
From Your Site Articles
Related Articles Around the Web
Rachel Papo
In the middle of one of New York City Center's cavernous studios, Misty Copeland takes a measured step backwards. The suggestion of a swan arm ripples before she turns downstage, chest and shoulders unfurling as her legs stretch into an open lunge. She piqués onto pointe, arms echoing the sinuous curve of her back attitude, then walks out of it, pausing to warily look over her shoulder. As the droning of Ryuichi Sakamoto and Alva Noto's mysterious "Attack/Transition" grows more insistent, her feet start to fly with a rapidity that seems to almost startle her.
And then she stops mid-phrase. Copeland's hands fall to her hips as she apologizes. Choreographer Kyle Abraham slides to the sound system to pause the music, giving Copeland a moment to remind herself of a recent change to the sequence.
"It's different when the sound's on!" he reassures her. "And it's a lot of changes."
The day before was the first time Abraham had seen Copeland dance the solo in its entirety, and the first moment they were in the studio together in a month. This is their last rehearsal, save for tech, before the premiere of Ash exactly one week later, as part of the opening night of City Center's Fall for Dance festival.
Keep reading...
Show less
Ailey II artistic director Troy Powell teaching an Ailey Workshop at NYCDA. Courtesy NYCDA
Back in 2011 when Joe Lanteri first approached Katie Langan, chair of Marymount Manhattan College's dance department, about getting involved with New York City Dance Alliance, she was skeptical about the convention/competition world.
"But I was pleasantly surprised by the enormity of talent that was there," she says. "His goal was to start scholarship opportunities, and I said okay, I'm in."
Today, it's fair to say that Lanteri has far surpassed his goal of creating scholarship opportunities. But NYCDA has done so much more, bridging the gap between the convention world and the professional world by forging a wealth of partnerships with dance institutions from Marymount to The Ailey School to Complexions Contemporary Ballet and many more. There's a reason these companies and schools—some of whom otherwise may not see themselves as aligned with the convention/competition world—keep deepening their relationships with NYCDA.
Now, college scholarships are just one of many ways NYCDA has gone beyond the typical weekend-long convention experience and created life-changing opportunities for students. We rounded up some of the most notable ones:
Keep reading...
Show less
Getty Images
Dancers are understandably obsessed with food. In both an aesthetic and athletic profession, you know you're judged on your body shape, but you need proper fuel to perform your best. Meanwhile, you're inundated with questionable diet advice.
"My 'favorite' was the ABC diet," says registered dietitian nutritionist Kristin Koskinen, who trained in dance seriously but was convinced her body type wouldn't allow her to pursue it professionally. "On the first day you eat only foods starting with the letter A, on the second day only B, and so on."
Keep reading...
Show less
Left: Hurricane Harvey damage in Houston Ballet's Dance Lab; Courtesy Harlequin. Right: The Dance Lab pre-Harvey; Nic Lehoux, Courtesy Houston Ballet.
"The show must go on" may be a platitude we use to get through everything from costume malfunctions to stormy moods. But when it came to overcoming a literal hurricane, Houston Ballet was buoyed by this mantra to go from devastated to dancing in a matter of weeks—with the help of Harlequin Floors, Houston Ballet's longstanding partner who sprang into action to build new floors in record time.
Keep reading...
Show less