5 Ways to "Marie Kondo" Your Dance Life
Quinn Wharton
If everyone seems a bit obsessed with tidying up right now, blame the trendy Japanese organizing guru Marie Kondo. Her uber-popular book-turned-Netflix-show has so many people purging their closets that thrift stores can no longer keep up with the donations. The reason? Fans are falling in love with what Kondo calls "the life-changing magic of tidying up."
---
So could her philosophy help dancers with their often packed, exhausting dance lives? Try a few of these adapted strategies from her KonMari Method, and decide for yourself.
Category 1: Clothing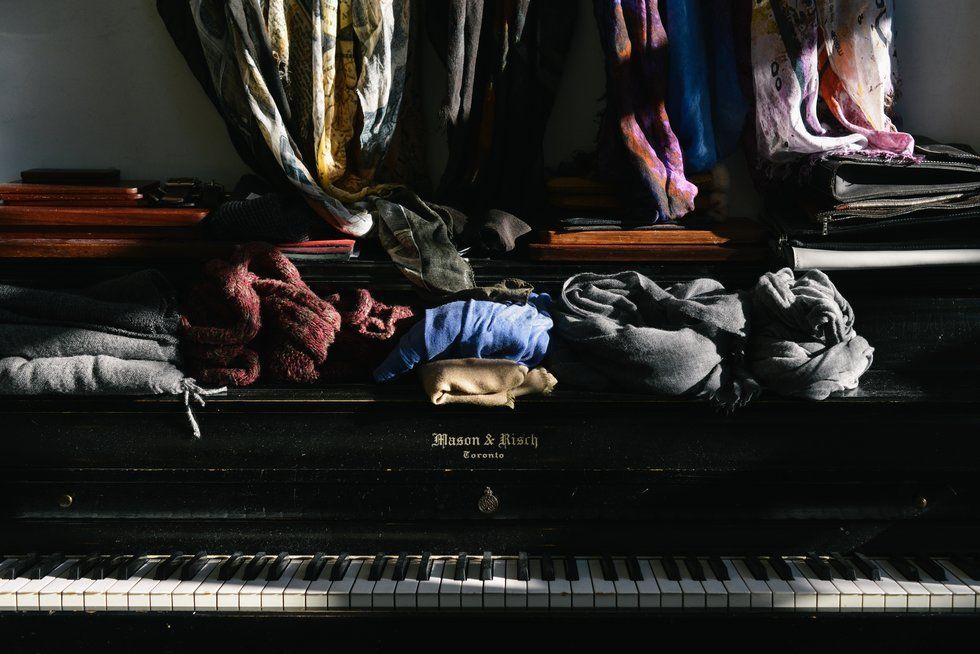 Celia Spenard-Ko/Unsplash
First, for the classic KonMarie: Take all of your dance gear out of your closet and dance bag, and pile it into one big mountain. Have a good look at how much you own. Pick each item up one-by-one and ask yourself Kondo's favorite question: "Does this spark joy?" Maybe it gives you confidence, maybe it serves you as the required uniform for class, maybe it keeps your knees safe for floorwork.
Or maybe it's not something you love. Physical clutter has been shown to make us more stressed out, so if an item doesn't spark joy when you hold it in your hands, take a moment to appreciate how it's served you in the past, and then let it go. Donate it if it's still useable, or consider recycling old fabrics (we're looking at you, smelly ballet slippers). This will give you more physical and mental space to cherish the dance gear you use regularly.
Category 2: Classes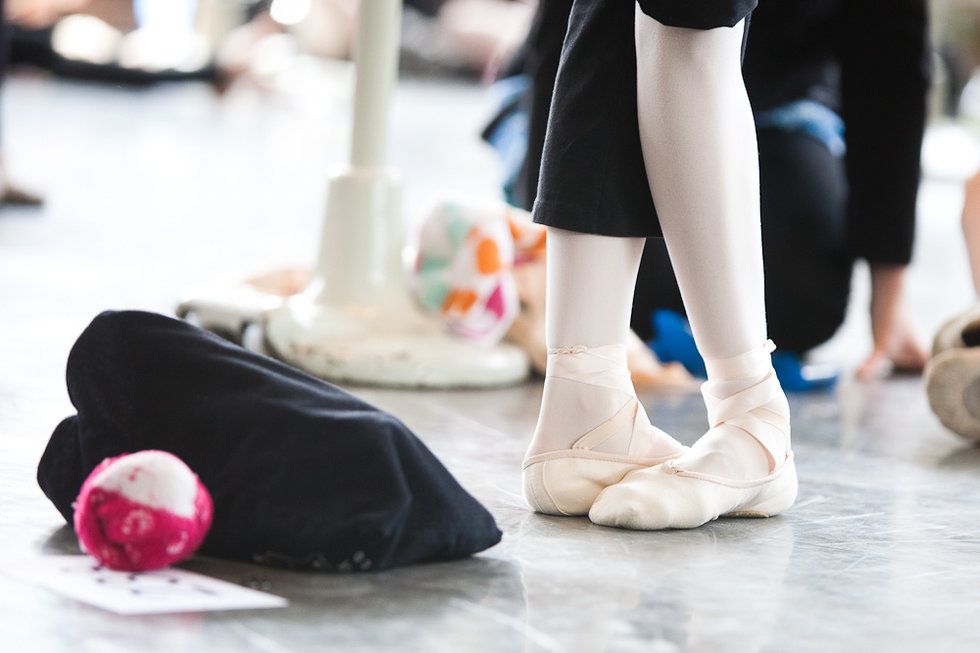 Matthew Murphy
Write down what your ideal week of training would look like. What classes would further your career and get you excited to enter the studio every day? Envision your best lineup, then ask yourself: How does this compare to the classes I actually take?
Maybe you find yourself avoiding the ballet classes you know you need in favor of fun hip-hop classes with friends. Maybe you're going to the same teacher every week, even though you know a new instructor could challenge you in new ways.
Tidy up your schedule to focus on what matters most. If there are classes that you know you should drop, recognize what you've gotten out of them, maybe even thank the teacher in person, then make a conscious decision to let them go in favor of training that will push your career forward.
Category 3: Cross-Training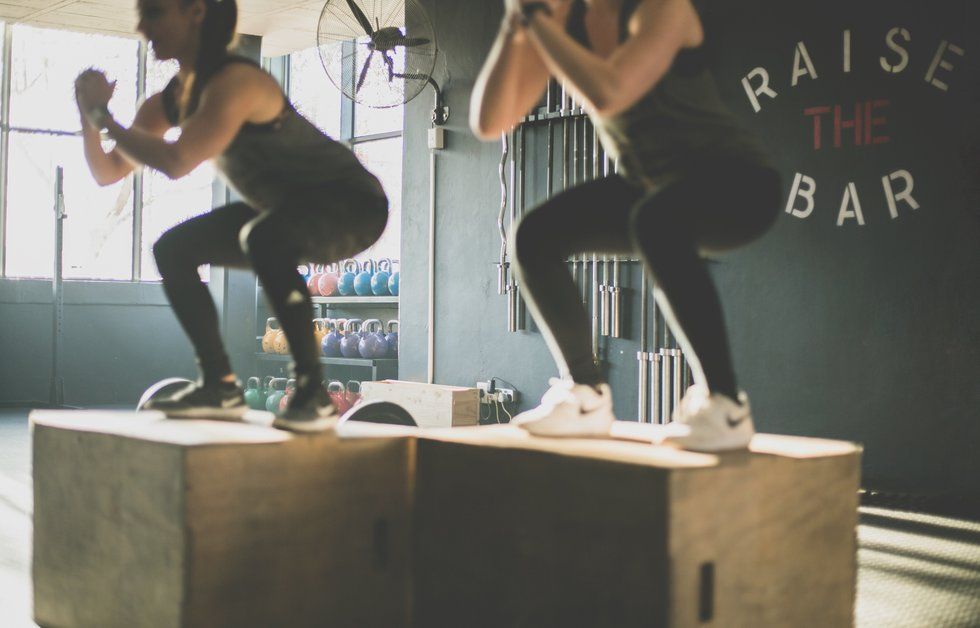 Meghan Holmes/Unsplash
There are many ways dancers can cross-train to grow stronger and more resilient in the dance studio. But not all exercise is created equal.
Take stock of all the workouts you're doing, and list what you love about each one. Does anything come to mind for those 30 minutes you force yourself through on the elliptical? If not, abandon it and experiment with new ways to build your cardio—maybe it's running, rowing or biking. You'll get more out of your cross-training when you're not phoning it in. And remember: Sometimes you're better off using that extra hour to rest and recover.
Category 4: Jobs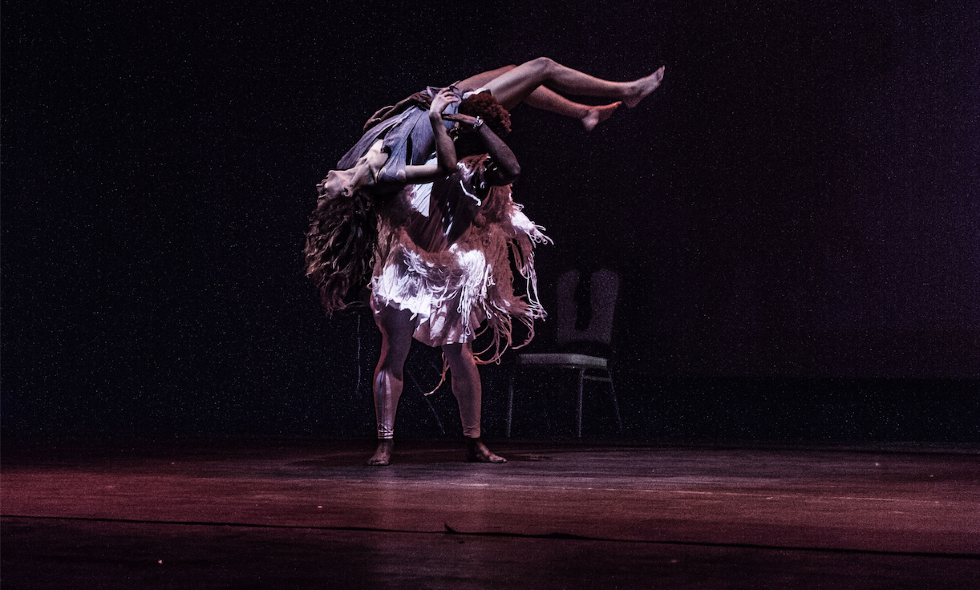 Chouaib Brik/Unsplash
Dancers have a habit if saying "yes" to just about every opportunity offered. Even if it doesn't add value to your career, or life, or bank account, it can feel like you're missing out if you decline. Too many of us feel like being busy equates to being successful. So we dance for the friend who asks us to perform in her festival, we take part in that film shoot "for the experience."
But the more you've got going on, the less energy and time you can devote to what matters most. Make sure every gig you take on is something that drives your career in the direction you want (and, yes, it's totally fair if that direction is "more financially stable"). Dance is a career you pursue out of passion, so each job should be something you treasure.

Category 5: Friends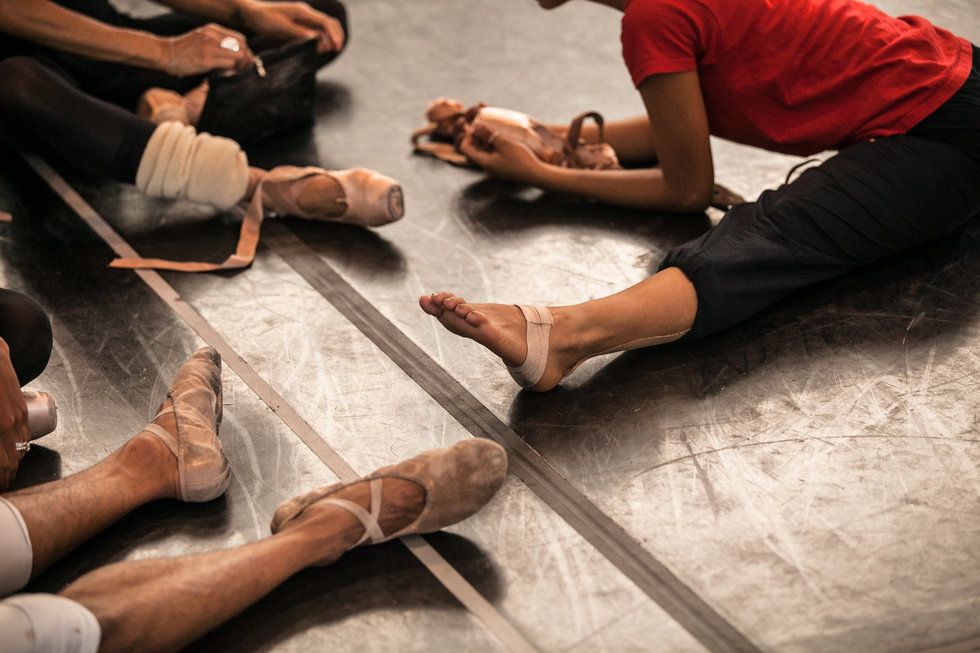 Quinn Wharton
Research shows that emotions ripple throughout groups of people. It doesn't matter whether it's happiness, nerves or feeling motivated, we very easily pick up on the vibes of those around us. Even just placing yourself near a high-performing colleague can improve your own performance—but the opposite is equally true, with toxic co-workers' attitudes being dangerously contagious.
Be picky about who you spend your time with in and out of the studio. Of course, you can't simply ignore all your negative colleagues, but prioritize those who bring out the best in you. Place yourself next to the most driven dancers at the barre, and choose to spend your free time with inspiring friends. You'll pick up on positive energy without even realizing it—and find joy sparked when you least expect it.
A flyer showing Alberto Alonso, Fernando Alonso, Benjamin Steinberg and Alicia Alonso. Photo courtesy the author
Alicia has died. I walked around my apartment feeling her spirit, but knowing something had changed utterly.
My father, the late conductor Benjamin Steinberg, was the first music director of the Ballet de Cuba, as it was called then. I grew up in Vedado on la Calle 1ra y doce in a building called Vista al Mar. My family lived there from 1959 to 1963. My days were filled with watching Alicia teach class, rehearse and dance. She was everything: hilarious, serious, dramatic, passionate and elegiac. You lost yourself and found yourself when you loved her.
Keep reading...
Show less
Left: Hurricane Harvey damage in Houston Ballet's Dance Lab; Courtesy Harlequin. Right: The Dance Lab pre-Harvey; Nic Lehoux, Courtesy Houston Ballet.
"The show must go on" may be a platitude we use to get through everything from costume malfunctions to stormy moods. But when it came to overcoming a literal hurricane, Houston Ballet was buoyed by this mantra to go from devastated to dancing in a matter of weeks—with the help of Harlequin Floors, Houston Ballet's longstanding partner who sprang into action to build new floors in record time.
Keep reading...
Show less
Hansuke Yamamoto in Helgi Tomasson's Nutcracker at San Francisco Ballet, which features an exciting and respectful Chinese divertissement. Photo by Erik Tomasson, Courtesy SFB
It's Nutcracker time again: the season of sweet delights and a sparkling good time—if we're able to ignore the sour taste left behind by the outdated racial stereotypes so often portrayed in the second act.
In 2017, as a result of a growing list of letters from audience members, to New York City Ballet's ballet master in chief Peter Martins reached out to us asking for assistance on how to modify the elements of Chinese caricature in George Balanchine's The Nutcracker. Following that conversation, we founded the Final Bow for Yellowface pledge that states, "I love ballet as an art form, and acknowledge that to achieve a diversity amongst our artists, audiences, donors, students, volunteers, and staff, I am committed to eliminating outdated and offensive stereotypes of Asians (Yellowface) on our stages."
Keep reading...
Show less
Allegra Bautista in Nevertheless, by ka·nei·see | collective. Photo by Robbie Sweeny
An audience member once emailed Dallas choreographer Joshua L. Peugh, claiming his work was vulgar. It complained that he shouldn't be pushing his agenda. As the artistic director of Dark Circles Contemporary Dance, Peugh's recent choreography largely deals with LGBTQ issues.
"I got angry when I saw that email, wrote my angry response, deleted it, and then went back and explained to him that that's exactly why I should be making those works," says Peugh.
With the current political climate as polarized as it is, many artists today feel compelled to use their work to speak out on issues they care deeply about. But touring with a message is not for the faint of heart. From considerations about how to market the work to concerns about safety, touring to cities where, in general, that message may not be so welcome, requires companies to figure out how they'll respond to opposition.
Keep reading...
Show less