News
Oct. 19, 2017 03:37PM EST
Watch: Our 3 Faves From the New "Netflix for the Arts"
Sidi Larbi Cherkaoui's Pictures at an Exhibition, performed by The Royal Ballet of Flanders.
Photo by Filip VanRoe, courtesy Marquee
Your Saturday nights are about to go from "Netflix and chill" to "Marquee and chill." (Okay, maybe we'll need to coin a new phrase).
But seriously, the new streaming app Marquee Arts TV lets you curl up with Bolshoi Ballet's Swan Lake, Sylvie Guillem dancing Mats Ek's solo Bye, a dance film by Cullberg Ballet called 40 M Under, or a documentary about Alonzo King and LINES Ballet. Marquee unlocks a world of digital arts: dance, theater, opera, music, documentaries and film shorts that you can stream directly to your TV or mobile device.
---
Take a peek at excerpts from three of our favorite videos up right now:
The Royal Ballet of Flanders in Sidi Larbi Cherkaoui's Pictures at an Exhibition


The four little swans from the Bolshoi Ballet's Swan Lake


Cie Revolution in Anthony Egéa's Bliss
Head of content Marc Kirschner says Marquee is working to curate performances and creations that people didn't know they needed in their lives. "We want to drive people into theaters for live performances, which is not something that Netflix has to be concerned with," he says. "The digital revenue for the companies we present is a small benefit; artists will be able to reach and grow their audiences."
The London-based tech company plans to offer data analytics to contributing organizations, so companies can see how many viewers watch their videos, how many then visit their website and in turn purchase tickets to a live performance. "Our data will give organizations better insights about their audiences," says Kirschner.
Released yesterday on iTunes, the Marquee Arts app is available across an array of devices. After a 14-day free trial, a monthly $8.99 subscription (or yearly $89.99) allows for unlimited streaming. For Dance Magazine readers, Marquee is offering a 20% off subscription code. Just enter dancemag at marqueearts.tv/subscribe by November 15.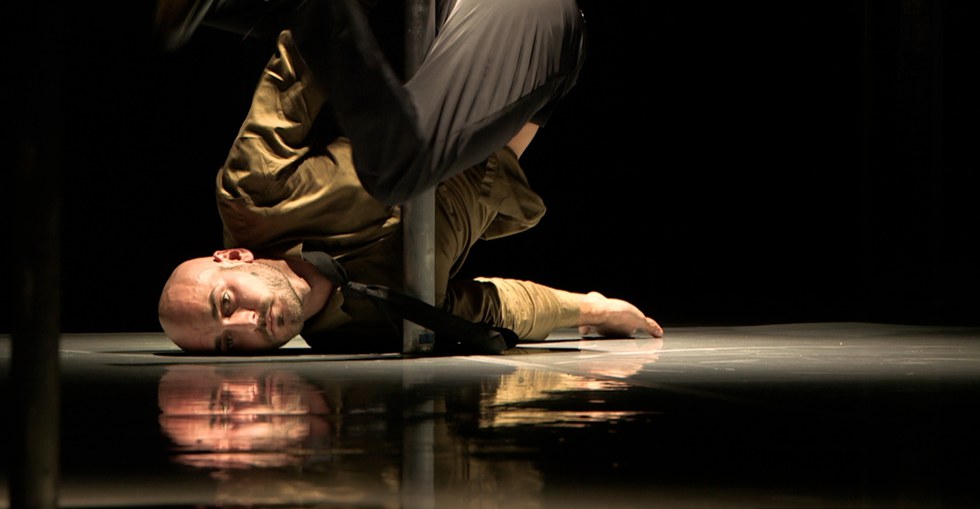 Still from Bliss, performed by Cie Rêvolution/Anthony Egéa
Related Articles Around the Web
The revival of everything '90s has been in full-swing for a while now—we saw Destiny's Child reunite at Coachella, Britney Spears is headed back on tour, and the Spice Girls miiight be performing at the Royal wedding next month. But Hollywood saved the best '90s moment for last, bringing *NSYNC back together to receive their official star on the Hollywood Walk of Fame on April 30.
Because we love a good dance #TBT, we're reliving five of the boys' best dance moments.
"I Want You Back"
The band's first single from their self-titled debut album in 1998, "I Want You Back," was the start of their takeover (and their choreographed dance moves).
Keep reading...
Show less
Popular
Apr. 24, 2018 03:00PM EST
Looking for your next audition shoe? Shot at and in collaboration with Broadway Dance Center, Só Dança has launched a new collection of shoes working with some pretty famous faces of the musical theater world! Offered in two different styles and either 2.5" or 3" heels, top industry professionals are loving how versatile and supportive these shoes are! Pro tip: The heel is centered under the body so you can feel confident and stable!
StockSnap
When I wrote about my struggle with depression, and eventual departure from dance because of it, I expected criticism. I was prepared to be challenged. But much to my relief, and horror, dancers from all over the world responded with support and stories of solidarity. The most critical response I saw was this one:
"Dance isn't for everyone."
This may as well be a mantra in the dance world. We have become entrenched in the Darwinian notion that the emotionally weak will be weeded out. There is no room for them anyway.
Keep reading...
Show less
Name calling, physical intimidation and cyberbullying are all-too-common experiences among male dancers. Photo by Goh Rhy Yan/Unsplash
Growing up in a family-owned dance studio in Missouri had its perks for tap dancer Anthony Russo. But it also earned him constant taunting, especially in high school.
"There was a junior in my sophomore year health class who was absolutely relentless," he says. "I'd get tripped on my way to the front of the classroom and he'd say, 'Watch out, twinkle toes.' If I raised my hand and answered a question incorrectly, I'd hear a patronizing 'Nice one, Bojangles.' "
Keep reading...
Show less
Photo by Scott Shaw
Gina Gibney runs two enormous dance spaces in New York City: Together they contain 23 studios, five performance spaces, a gallery, a conference room, a media lab and more. Gibney is now probably the largest dance center in the country. It's not surprising that Dance Magazine named Gina Gibney one of the most influential people in dance today.
Keep reading...
Show less
What Dancers Eat
Apr. 25, 2018 03:40PM EST
Maria Kochetkova blatantly breaks the not-eating-in-your-
Serenade
-costume rules with a personal pint backstage. Photo via
Instagram
One of the biggest myths about ballet dancers is that they don't eat. While we all know that, yes, there are those who do struggle with body image issues and eating disorders, most healthy dancers love food—and eat plenty of it to fuel their busy schedules.
Luckily for us, they're not afraid to show it:
Keep reading...
Show less


Get Dance Magazine in your inbox