Growing up in Brazil, Mayara Magri declared she would have a professional dance career abroad before she even fully understood what that meant. She set her sights on The Royal Ballet—and, in just a few years, she went from watching a video of the company's production of La Bayadère to performing in it as one of her first corps roles.
"I was obsessed with the video with Darcey Bussell," recalls Magri, now a first soloist. "I knew I wanted that for my life. Funnily enough, when I got to do Gamzatti a few years ago, I was wearing Darcey Bussell's tutu!" she says, laughing in disbelief. "I was like, 'This just can't be.' "
---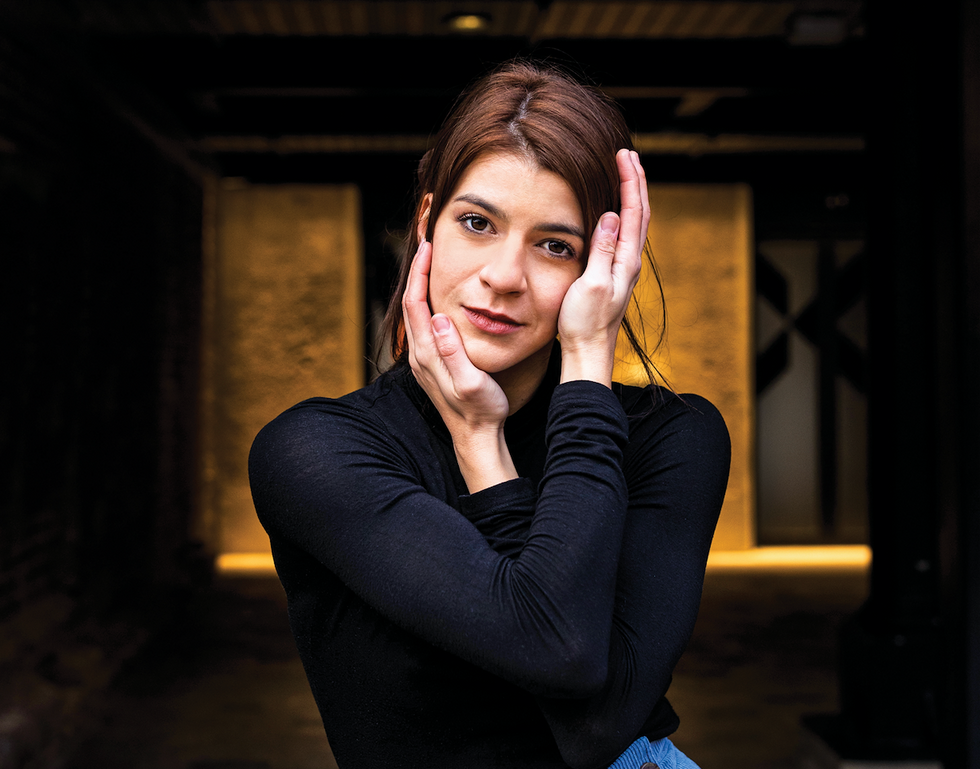 Laura Gallant
Most memorable performance: "When my family secretly flew here to watch my Don Quixote show—I saw my sisters and my parents in the wings during bows, and I lost it."
What's on her playlist: "Jazz blues songs from Sam Cooke, Stevie Wonder, Ray Charles when I wake up. Bossa nova or Spanish guitar for when I'm cooking."
Coffee order: "A flat white with oat milk—I have it at least twice each day."
The moment this career became real: "Prix de Lausanne in 2011 was my first experience in Europe. I ended up winning the competition and the audience prize. That was such a huge thing for me because I realized, 'Wow, I might be able to have a career with this.' "
Favorite role: "Tatiana in Onegin."
Top place to travel: "Japan. I love the culture, and really respect the people. I would live there."
One product she can't live without: "This amazing face cream by The Seated Queen."
On lockdown life: "Whenever I feel a bit anxious or stressed, I've been trying to have some time without the phone. It can be frustrating because so many people are doing things and posting about it. As dancers, we already put so much pressure on ourselves. But respecting your well-being, I think that's what's going to get us out of this in a good state of mind."
Favorite spot in London: "Fidelio Orchestra. It's a restaurant, but it's also a concert house with live, proper music before dinner—they'll play Schubert, Beethoven, Rachmaninoff."
Missed debut: "I was meant to be doing my debut as Odette/Odile with the company before lockdown. I only got one stage call. But Act IV was so special because I felt like I lost myself in the role. Hopefully, I'll get to experience that again in a performance."
Her pre-performance ritual: "In Rio, we had a teacher who told us to tap our heart like gorillas for courage. I still do it."