Mia Michaels Opens Up About Burning Bridges
Mia Michaels has learned the power of inspiring those she works with. Here, rehearsing Rockettes. Photo courtesy MSG
Dancers are human, which means they're bound to make mistakes from time to time, both on and off the stage. But what happens when those mistakes burn bridges? In an industry so small, is it possible for choreographers and performers to recover?
In a moment of vulnerability, three-time Emmy Award winning choreographer Mia Michaels opened up to
Dance Magazine
about some of the bridges she herself has burned, the lengths she's gone to in order to rebuild and the peace she's made with the new direction her career has taken because of them. —Haley Hilton
---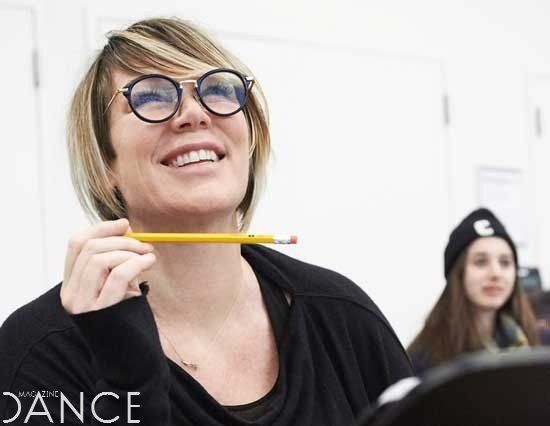 Mia Michaels in rehearsals for Finding Neverland. Photo by Jim Lafferty
My dad always said to be careful of the bridges you burn on the way up because you have to pass them on the way down.
I always felt I was a misunderstood artist in a working environment. I don't want to make excuses for myself, but when I was coming up in the industry and trying to make a name for myself, there were times when my passion and perfectionism came across as being difficult.
I've also always been known for being tough on my assistants. As I've evolved as a human, I look back at my time on "So You Think You Can Dance" and Finding Neverland and wonder, "Why was I so hard on them? Why was I such a bitch?" The answer is because I was afraid of failing.
Back then, I felt like my success depended on those dancers. When you have a fear of failure, it's easy to pin it on the closest thing next to you. So, if my dancers weren't at their highest vibration, I would come down on them. I felt that they were an extension of me, and if they weren't good, I wasn't good. It was an unnecessary, toxic cycle.
Now, I realize that a step is just a step, and there is so much more to life than choreography. How you treat people, the connections you make, and the relationships you build are far more important for the success of your career than just the movement.
In 2014, I took a big risk in order to do Finding Neverland. I sold my house and moved to New York City with little understanding of the nuances in contracts and pay that come with Broadway versus television. I was working with a big agent at the time, and I had a lot of questions about everything. Frankly, I was a pain in the ass and ended up losing him because of it. A woman can't be considered difficult in this industry in the same way a man can. It's a boys' club. If you don't play by the rules you get x-ed out pretty quickly.
I've spent some time repairing those bridges by apologizing for how I handled certain situations. At the end of the day, that's all you can do. Apologize, grow and accept the consequences. Some of those may mean that you don't work for a time, or it may mean your career moves in an entirely different direction. But as long as you focus and do your best, that new path may just be where you were meant to go all along.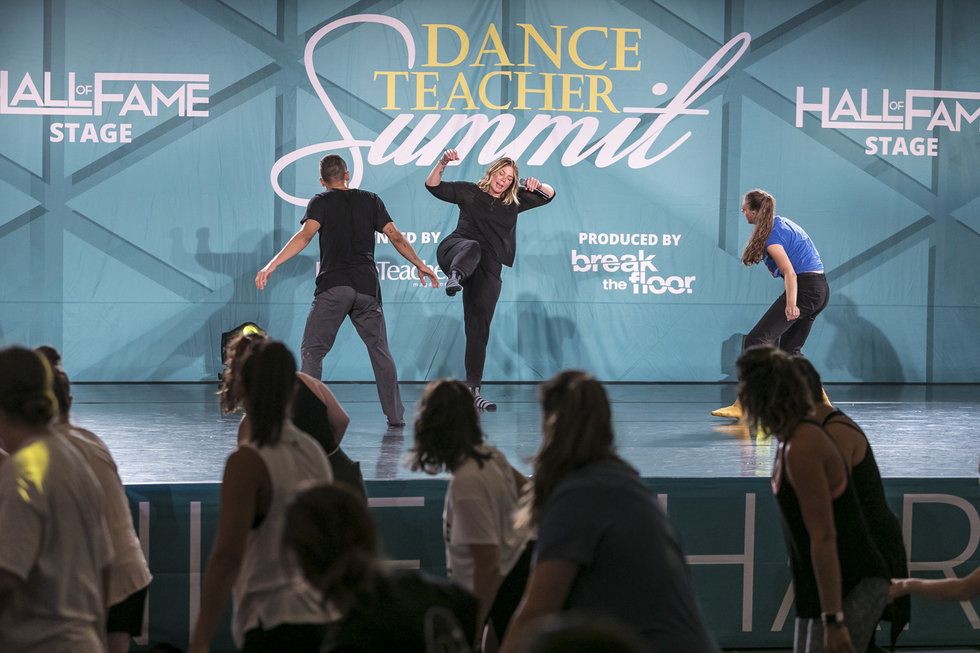 Michaels teaching at the 2018 Dance Teacher Summit. Photo by Rachel Papo
In a lot of ways, I think that whole thing may have happened for a reason. If it hadn't, I wouldn't have written my book or thrown myself into creating Mia Michaels Live. In the end, I'm grateful for the direction my life has taken. Now with all of the projects I'm a part of, I strive to treat people with respect and kindness, and make sure everyone leaves feeling inspired.
We are all on a human journey, learning and growing all of the time. Unfortunately, there will be times when all of us make choices that don't serve us (even if we think they will at the time). In any field, if you're difficult to work with, nobody will want to hire you again. It doesn't matter how talented you are.
My advice is to go into every job being the best version of yourself that you can possibly be. Put your best foot forward as both an artist and as a human being. Be a willing collaborator because it takes a village to create great work. When insecurity comes in, identify it, recognize that it's your own issue, and don't put it on anyone else. Apologize when you need to, and accept the twists and turns in your path as they may come.
From Your Site Articles
Related Articles Around the Web
Michelle Dorrance. Photo by Jayme Thornton
What do Percy Jackson, Princess Diana and Tina Turner have in common? They're all characters on Broadway this season. Throw in Michelle Dorrance's choreographic debut, Henry VIII's six diva-licious wives and the 1990s angst of Alanis Morissette, and the 2019–20 season is shaping up to be an exciting mix of past-meets-pop-culture-present.
Here's a look at the musicals hitting Broadway in the coming months. We're biding our time until opening night!

Keep reading...
Show less
UA Dance Ensemble members Candice Barth and Gregory Taylor in Jessica Lang's "Among the Stars." Photo by Ed Flores, courtesy University of Arizona
If you think becoming a trainee or apprentice is the only path to gaining experience in a dance company environment, think again.
The University of Arizona, located in the heart of Tucson, acclimates dancers to the pace and rigor of company life while offering all the academic opportunities of a globally-ranked university. If you're looking to get a head-start on your professional dance career—or to just have a college experience that balances company-level training and repertory with rigorous academics—the University of Arizona's undergraduate and graduate programs have myriad opportunites to offer:
Keep reading...
Show less
Alice Sheppard/Kinetic Light in DESCENT, which our readers chose as last year's "Most Moving Performance." Photo by Jay Newman, courtesy Kinetic Light
Yes, we realize it's only August. But we can't help but to already be musing about all the incredible dance happenings of 2019.
We're getting ready for our annual Readers' Choice feature, and we want to hear from you about the shows you can't stop thinking about, the dance videos that blew your mind and the artists you discovered this year who everyone should know about.
Keep reading...
Show less
Getty Images
Ah, stretching. It seems so simple, and is yet so complicated.
For example: You don't want to overstretch, but you're not going to see results if you don't stretch enough. You want to focus on areas where you're tight, but you also can't neglect other areas or else you'll be imbalanced. You were taught to hold static stretches growing up, but now everyone is telling you never to hold a stretch longer than a few seconds?
Considering how important stretching correctly is for dancers, it's easy to get confused or overwhelmed. So we came up with 10 common stretching scenarios, and gave you the expert low-down.
Keep reading...
Show less