Mia Michaels Has a New Book for All The "Donkeys" Out There
Mia Michaels says unicorns "are the originals of the universe." Photo by Russ Mezikofsky
Mia Michaels was 90% done writing her autobiography when something changed.
She had plenty of material to fill the pages, from racking up three Emmy Awards on So You Think You Can Dance, to choreographing her first Broadway musical Finding Neverland, to collaborating with Prince, to revamping New York's famous Radio City Rockettes.
But then she stopped. "There was so much material. I had almost the entire life autobiography done, and then I was like, no. I want to inspire the world," she says, laughing warmly. The resulting book, out today, is called A Unicorn in a World of Donkeys: A Guide to Life for all the Exceptional, Excellent Misfits Out There.
---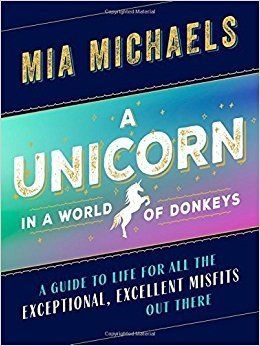 It's sure to stump booksellers on which section to shelve it in. Michaels calls it a workbook slash motivational self-help book, and it has her own life experiences sprinkled among quizzes, lists, charts, inspirational quotes and exercises.

Being a "Unicorn" Brought Her the Prestige She Holds Today
The first chapter introduces Michaels' unconventional upbringing: A daughter of two "hippie" models, she grew up with metal braces on her legs due to a childhood growth discrepancy. "My hip, leg and feet bones weren't developing at the same rate, making one foot bigger, and my hips turned inward," she writes. Beyond this, her natural physicality did not lend itself well to ballet, and she eventually stopped dancing as a teenager.
Swinging back to the dance world as a teacher and choreographer, creating on her own terms, Michaels fought her way to the prestige she holds today. "The world worships the original," she writes, "Unicorns are the originals are the universe. I am one of them."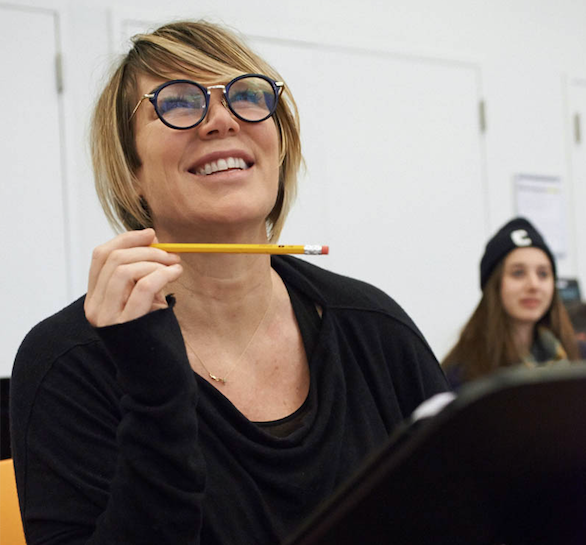 Choreographing Broadway's Finding Neverland. Photo by Jim Lafferty
She defines a unicorn as, "an exceptional person who revels in his or her peculiarity, despite the tremendous pressure—from parents, teachers, friends, boyfriends, girlfriend, society in general—to be just like everyone else." A child is a unicorn until those forces tame him or her into a donkey: "One who blends, a member of the crowd."
The first workbook quiz is meant to help people figure out which category they fall into: a unicorn, a donkey, or a unicorn in donkey's clothing. The book's 12-step process is mean to help the latter reveal the "glitter layer" underneath.
She Wrote the Book Because Too Many Dancers Are "Donkeys"
Michaels' inspiration for the book stemmed partly from her experiences teaching on the convention circuit. "People gravitated towards my classes because of the message and the life lesson they were learning, not really the choreography," she says, "so I saw how important it was that more people, especially now, need to stand up, rise up in their authenticity and not conform."
When I ask if the dance world has more donkeys or unicorns, her answer is a resounding, donkeys. "Because dancers hide behind steps. It's all just beautiful exercise!" She notes it's particularly pronounced in ballet, where conformity of body type is everything.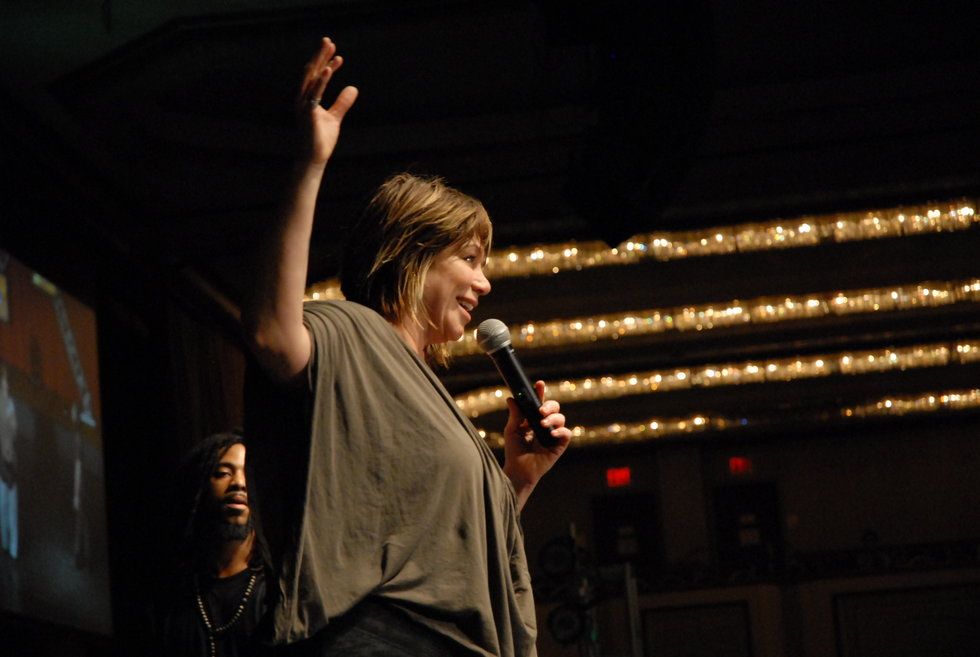 Mia Michaels convention classes are always packed–students love her inspirational life lessons. Here, she's teaching at the Dance Teacher Summit.
Her solution? First, figure out how your ego, sensitivity and fear are standing in your own way—yes, through a series of "True or False" questions.
Some of her suggestions are concrete, like going on a cell-phone free adventure. Sometimes they're personal: She tells about her own exercise philosophy and how love for her bulldog Lily helps her "sink into" herself. Sometimes, Michaels borrows wisdom from other great unicorns: She shares a particularly poignant letter that Twyla Tharp wrote to her.
Amid the eclectic conglomerate of activities and anecdotes, Michaels' guide and her story strike on a little bit of magic for those willing to work for it.
On Mia Michaels' own reading list? Unf*** Yourself: Get Out of Your Head and Into Your Life f by Gary John Bishop. "It talks about how we have literally 50,000 thoughts a day running through our heads. If they're negative, they're doing that kind of work in your life. Whereas if you constantly have positive things flowing through your brain, your life just changes."
On the horizon post book launch? A contemporary footwear line called Soul Step Pro. "I'm taking care of people's souls, now I have to take care of their feet."
Rosalie O'Connor, Courtesy Mark Morris Dance Group
You know compelling musicality when you see it. But how do you cultivate it? It's not as elusive as it might seem. Musicality, like any facet of dance, can be developed and honed over time—with dedicated, detailed practice. At its most fundamental, it's "respect for the music, that this is your partner," says Kate Linsley, academy principal of the School of Nashville Ballet.
Keep reading...
Show less
Ross Parkes, right, teaching in Shanghai in 1983. Lan-Lan Wang is at left. Courtesy Lan-Lan Wang.
Notable dancer and beloved teacher, Ross Parkes, 79, passed away on August 5, 2019 in New York City. He was a founding faculty member at Taipei National University of the Arts in Taiwan, where he taught from 1984 to 2006. Lin Hwai-min, artistic director of Cloud Gate Dance Theater, said: "He nurtured two generations of dancers in Taiwan, and his legacy will continue."
About his dancing, Tonia Shimin, professor emerita at UC Santa Barbara and producer of Mary Anthony: A Life in Modern Dance, said this: "He was an exquisite, eloquent dancer who inhabited his roles completely."
Keep reading...
Show less
The USC Kaufman graduating class with Mikhail Baryshnikov. Gus Ruelas/USC
Just four years ago, the University of Southern California's Glorya Kaufman School of Dance welcomed its first class of BFA students. The program—which boasts world-class faculty and a revolutionary approach to training focused on collaboration and hybridity—immediately established itself as one of the country's most prestigious and most innovative.
Now, the first graduating class is entering the dance field. Here, six of the 33 graduates share what they're doing post-grad, what made their experience at USC Kaufman so meaningful and how it prepared them for their next steps:
Keep reading...
Show less
Lindsay Martell at a class performance. Courtesy Martell.
More than once, when I'm sporting my faded, well-loved ballet hoodie, some slight variation of this conversation ensues:
"Is your daughter the dancer?"
"Actually," I say, "I am."
"Wow!" they enthuse. "Who do you dance with? Or have you retired...?"
"I don't dance with a company. I'm not a professional. I just take classes."
Insert mic drop/record scratch/quizzical looks.
Keep reading...
Show less