Plan a Microbiome Makeover
Thinkstock
Your gut is a hot topic in nutrition right now. Experts say a healthy microbiome (the makeup of bacteria in our bodies) is associated with everything from a reduced risk of infection to a more efficient metabolism.
But can we actually make our inner bacterial population healthier?
---
The jury is still out. "We don't know yet how much control we have over the composition of the microbiome," says Marion Nestle, professor of nutrition and food studies at New York University. "There are trillions of bacteria in our intestines, of many different kinds." (Humans actually have 10 times more bacterial cells than human cells!)
Still, there are a few steps you can take to make yours as happy and healthy as possible:
Eat More Probiotics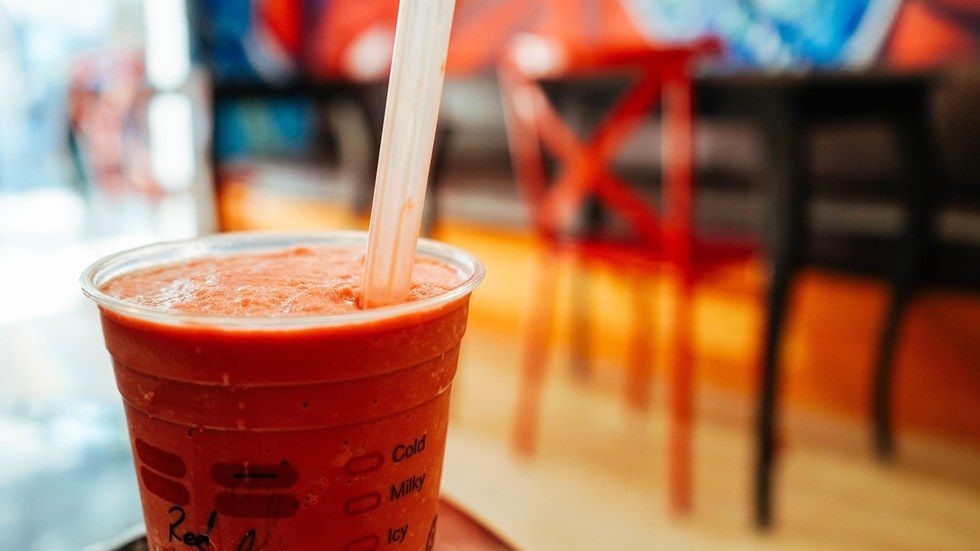 StockSnap
Probiotic foods contain live bacteria that become a part of your gut's ecosystem. Some of the most common are yogurt, kefir, kombucha, cottage cheese, sauerkraut, tempeh and even sourdough bread.
Incorporate them into your diet by sipping on smoothies with a yogurt or kefir base, snacking on cottage cheese and berries or making sandwiches with sourdough bread.
Increase Prebiotics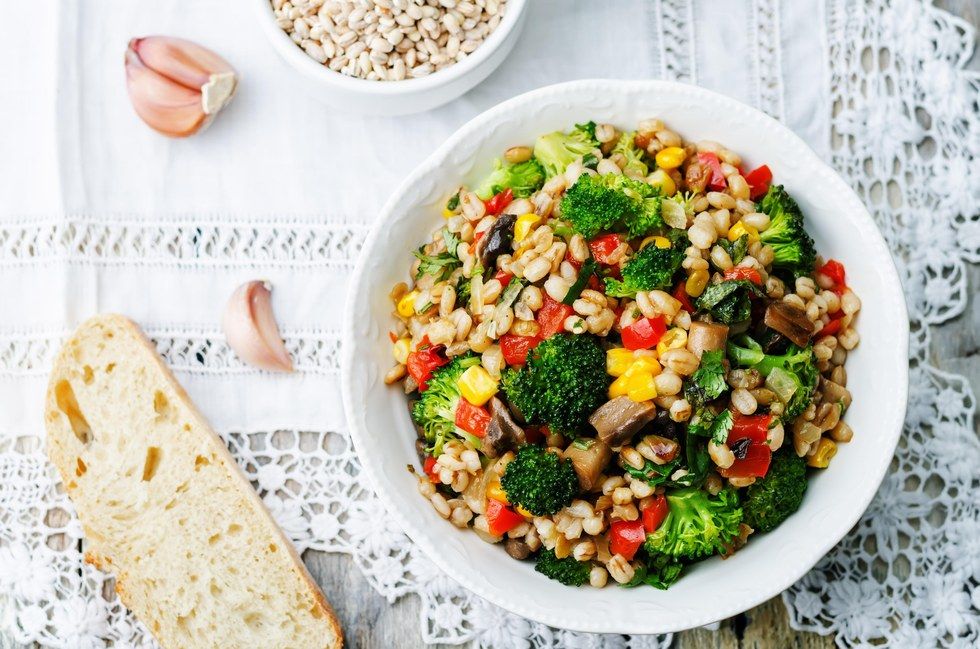 Thinkstock
Prebiotic foods contain nutrients that help nourish the bacteria. "The preferred fuel for bacteria is fiber," says Jennifer McDaniel, a spokesperson for the Academy of Nutrition and Dietetics. That means plant-based foods, like fruits, vegetables and beans, can help support a balance of good bacteria.
Start your day with fiber-rich oatmeal for a prebiotic boost, snack on jicima sticks and hummus and sauté barley pilaf with your favorite veggies and legumes for dinner, suggests nutritional biochemist Lara Hyde, PhD. "Onions, artichokes, and legumes like black beans and lentils are especially good prebiotic sources."
Time It Right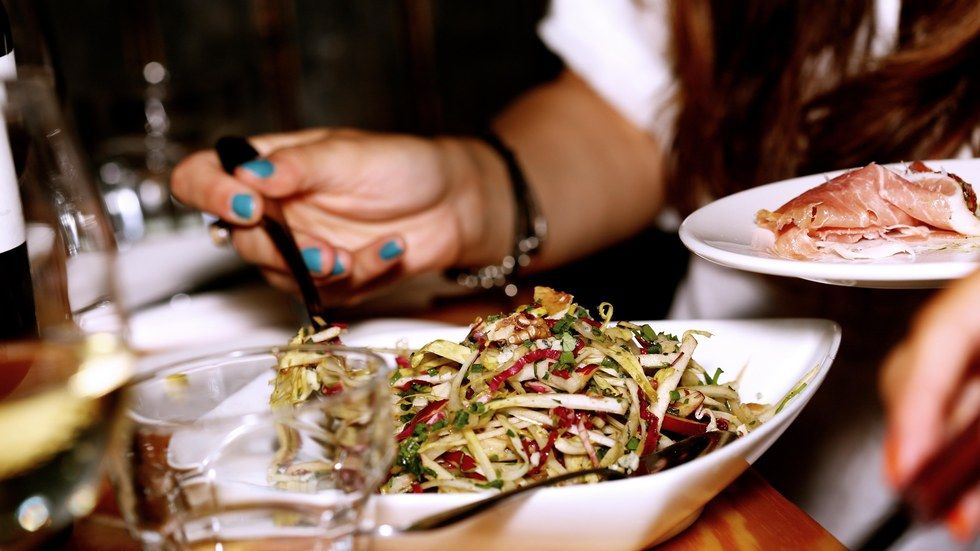 StockSnap
Hyde cautions against making adjustments too quickly. "Rapidly changing the amount of fiber you eat might have consequences like diarrhea, so don't make a big switch right before performance day," she says. "Instead, try slowly increasing the amount of fiber in your diet over about two weeks."

Avoid Foes to Good Bacteria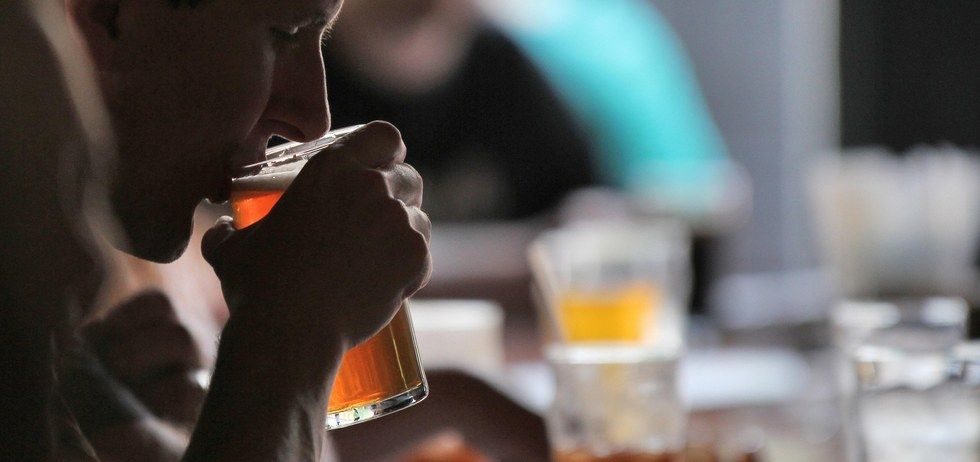 Robert Matthews/Unsplash
Too much alcohol or stress can hurt the good bacteria in your gut. Try to cut down on both, find ways to relax other than drinking.
Supplement Wisely
Probiotic and prebiotic supplements are tempting, but the effectiveness of these pills and powders isn't guaranteed. "The good news is that there is very little harm," says Jennifer McDaniel, a spokesperson for the Academy of Nutrition and Dietetics. "The most common reported side effect is mild gas." If you add a supplement to your diet, she recommends choosing an option with at least 1 billion to 5 billion colony-forming units (CFUs). Take it first thing in the morning or between meals to avoid high levels of stomach acid.
Peter Smith, courtesy of University Musical Society
What happens during a performance is the product of the painstaking process of realizing an artistic vision. Whether held beforehand, afterward, offsite or online, audience discussions tend not to be so preordained, easily thrown off track without a skilled moderator at the helm.
"I'm someone who dreaded talkbacks and Q&As," admits Bill Bragin, former director of public programming at Lincoln Center. "While I was in New York, a lot of the time it was just audience members trying to show off how smart they were."
These events present a pile of difficult questions: How much do you reveal about a piece before it's shown? How can a conversation designed to hit key points feel casual and spontaneous? How do you cater to the needs of diverse attendees, from novice dancegoers to lifelong fans to scholars and critics? And how do you avoid smothering dance with language, flattening all its complexity?
Keep reading...
Show less
UA Dance Ensemble members Candice Barth and Gregory Taylor in Jessica Lang's "Among the Stars." Photo by Ed Flores, courtesy University of Arizona
If you think becoming a trainee or apprentice is the only path to gaining experience in a dance company environment, think again.
The University of Arizona, located in the heart of Tucson, acclimates dancers to the pace and rigor of company life while offering all the academic opportunities of a globally-ranked university. If you're looking to get a head-start on your professional dance career—or to just have a college experience that balances company-level training and repertory with rigorous academics—the University of Arizona's undergraduate and graduate programs have myriad opportunites to offer:
Keep reading...
Show less
Alice Sheppard/Kinetic Light in DESCENT, which our readers chose as last year's "Most Moving Performance." Photo by Jay Newman, courtesy Kinetic Light
Yes, we realize it's only August. But we can't help but to already be musing about all the incredible dance happenings of 2019.
We're getting ready for our annual Readers' Choice feature, and we want to hear from you about the shows you can't stop thinking about, the dance videos that blew your mind and the artists you discovered this year who everyone should know about.
Keep reading...
Show less
Silas Farley in his Songs from the Spirit at the Metropolitan Museum of Art. Rosalie O'Connor, Courtesy Farley
I dance to encourage others. The longer I dance, the more I see that much of my real work is to speak life-giving words to my fellow artists. This is a multidimensionally grueling profession. I count it a privilege to remind my colleagues of how they are bringing beauty into the world through their craft. I recently noticed significant artistic growth in a fellow dancer, and when I verbalized what I saw, he beamed. The impact of positive feedback is deeper than we realize.
Keep reading...
Show less