Is the Dance World Ready to Truly Change Its Company Culture?
Is this the turning point when we'll finally see an end to dancer mistreatment? Photo by Gez Xavier Mansfield/Unsplash
Last week in a piece I wrote about the drama at English National Ballet, I pointed out that many of the accusations against artistic director Tamara Rojo—screaming at dancers, giving them the silent treatment, taking away roles without explanation—were, unfortunately, pretty standard practice in the ballet world:
If it's a conversation we're going to have, we can't only point the finger at ENB.
The line provoked a pretty strong response. Professional dancers, students and administrators reached out to me, making it clear that it's a conversation they want to have. Several shared their personal stories of experiencing abusive behavior.
Christopher Hampson, artistic director of the Scottish Ballet, wrote his thoughts about the issue on his company's website on Monday:
---
I have...witnessed dancers humiliated, harassed and threatened, sometimes overtly, but often covertly. This conduct is despicable and belongs in the past....
Those that consistently shout at people or deprive them of guidance to gain respect should know this is the fools' way. It may deliver a short, burst of focus to some dancers, but it evaporates shortly thereafter. This type of behaviour guarantees resentment, perpetuates mistrust, generates fear and compliance; it is uncreative and it is damaging.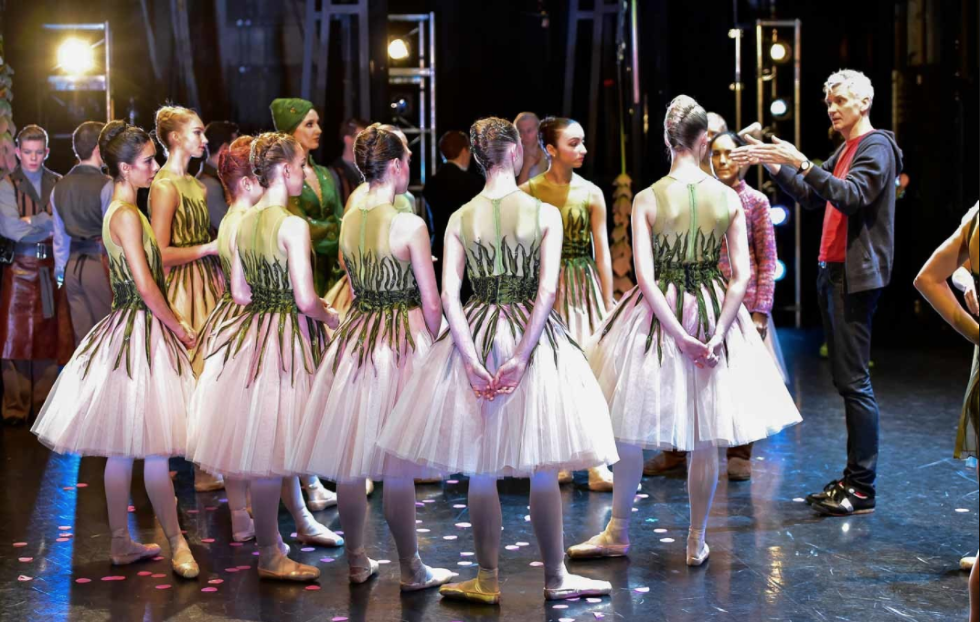 Christopher Hampson gives direction backstage at Cinderella. Photo by Rimbaud Patron, via scottishballet.co.uk
His admirable statement is especially powerful coming from an artistic director.
But what will it take for more dance leaders to take action? Ideals are fantastic, but we have to be realistic. When there are hordes of young dancers waiting to take the place of anyone who complains or cracks under the pressure, will public shaming be enough to inspire real change?
If the bad PR scares away ticket buyers or donors, it just might.
Aside from sheer decency—and living up to 21st-century HR standards—there are many reasons why treating dancers fairly is actually in companies' best interest, both artistically and financially.
Don't We Want to Develop Mature Artists?
According to research conducted by Dance Magazine's own advice columnist, psychologist Linda Hamilton, screaming at dancers comes with a whole host of negative consequences: It encourages them to dance injured, it can cause stage fright and it can thwart their career aspirations. That doesn't exactly sound like a setup for a thriving dance company.
Just because dance is physically challenging doesn't mean that making the environment mentally challenging creates better dancers. True discipline doesn't come from fear; it comes from drive.
Some older dancers might complain that today's generation is "weak" for not wanting to deal with shouting and demanding directors. But there are some traditions that don't need to be passed down from generation to generation. Sure, some personalities may thrive under demoralizing threats. But most dancers will never feel safe enough to take creative risks or confident enough to develop into mature artists under those conditions.
True discipline doesn't come from fear; it comes from drive. Photo by Matthew Murphy for Pointe.
A Healthy Dancer Performs Better Than An Injured One
In my opinion, the most serious allegations raised against Tamara Rojo were that she ignored the staff's medical advice and pressured her dancers to perform while injured. Rojo clearly invested a lot in her dancer's health. But if these accusations were in fact true, this kind of behavior is not only foolishly dangerous and abusive, but also a terrible business plan.
Any medical professional will tell you that treating injury and resting early are key to healing quickly. Sure, it's annoying to re-cast dancers or have someone miss rehearsal, but letting dancers take the time they need to heal will get them back to full health sooner. Wouldn't it be more strategic in the long-term to encourage injured dancers not to perform when they can't do it to the best of their ability? Risking dancers' health risks their career.
The Fat Phobia Needs To Stop
Speaking of health, it's time to ditch the idea that dancers—particularly female ballet dancers—need to be stick thin.
There is no reason that a dancer has to look prepubescent in order to do her job. Having a healthy level of body fat does not make it dangerous to dance on pointe. Nor does it mean that a woman can't be partnered—her strength and skill are more important for that.
We all know the dangers involved when you pressure dancers to strive for extreme thinness. Just this week in The Huffington Post, Miami City Ballet's Lauren Fadeley details how frequent "fat talks" led her to obsessive dieting and, eventually, to quit New York City Ballet. In the same article, another dancer, formerly with Pennsylvania Ballet (under a previous director), shared that she was ordered to go off birth control in order to lose weight—which ended just as badly as you could imagine.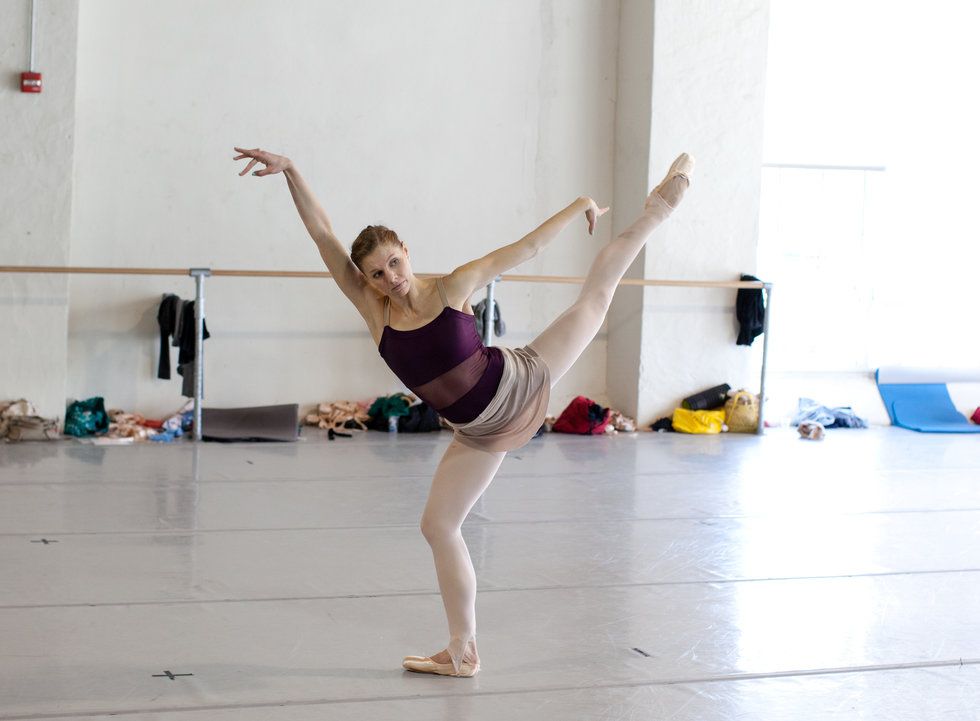 Lauren Fadeley in rehearsal at Pennsylvania Ballet. Photo by Alexander Izilaev, courtesy Pennsylvania Ballet
How much stronger could dancers be if we made room for more than one body type? And could having more diverse shapes onstage actually make dance more relatable to a mainstream audience?
Obviously, this conversation about how we treat dancers is a wide-ranging one that needs to encompass everything from dancer pay to sexual harassment. Tell me: What issues do you feel need to be addressed first? Share your thoughts in the comments or shoot me a note at jstahl@dancemedia.com. It's time to have an honest conversation.
Getty Images
The Australian Ballet's artistic health team has become a reference worldwide, and not just because they got David Hallberg back onstage after his two-year struggle with injuries. Their results speak for themselves: While foot stress fractures and hip arthroscopies are common elsewhere in the ballet world, The Australian Ballet hasn't had any in over a decade.
Dr. Sue Mayes, the company's principal physiotherapist since 1997 and director of the team, has developed a research-based approach that is now being emulated by other companies. In The Australian Ballet's state-of-the-art Melbourne health and fitness facility, she shared some of her best tips.
Keep reading...
Show less
UA Dance Ensemble members Candice Barth and Gregory Taylor in Jessica Lang's "Among the Stars." Photo by Ed Flores, courtesy University of Arizona
If you think becoming a trainee or apprentice is the only path to gaining experience in a dance company environment, think again.
The University of Arizona, located in the heart of Tucson, acclimates dancers to the pace and rigor of company life while offering all the academic opportunities of a globally-ranked university. If you're looking to get a head-start on your professional dance career—or to just have a college experience that balances company-level training and repertory with rigorous academics—the University of Arizona's undergraduate and graduate programs have myriad opportunites to offer:
Keep reading...
Show less
Alice Sheppard/Kinetic Light in DESCENT, which our readers chose as last year's "Most Moving Performance." Photo by Jay Newman, courtesy Kinetic Light
Yes, we realize it's only August. But we can't help but to already be musing about all the incredible dance happenings of 2019.
We're getting ready for our annual Readers' Choice feature, and we want to hear from you about the shows you can't stop thinking about, the dance videos that blew your mind and the artists you discovered this year who everyone should know about.
Keep reading...
Show less
Via @lizzo on Twitter
On August 20, pop goddess Lizzo tweeted, "Someone do a ballet routine to truth hurts pls," referring to the anthem that's been top on everyone's playlists this summer. Lizzo might not know it yet, but ballet dancers are not known for shying away from a challenge. In the past two days, the internet has exploded which responses, with dancers like Houston Ballet's Harper Watters and American Ballet Theatre's Erica Lall tagging the singer in submissions.
Below are a few of our favorites so far, but we're guessing that this is just the beginning. Ballet world, consider yourselves officially challenged! (Use #LizzoBalletChallenge so we know what you're up to.)
Keep reading...
Show less