Sometimes you have to wonder if Misty Copeland has secretly found an extra day in the week that the rest of us don't know about.
Yesterday, in the midst of gearing up for American Ballet Theatre's spring season, she celebrated the launch of her latest high-profile project: Under Armour's Misty Copeland Signature Collection.
---
This is her first foray into fashion. She's been an Under Armour athlete since 2014 and the brand has two other Misty collections, but this time she took part in the design process to create nine garments that she feels truly represent her.
We collaborated with @mistyonpointe to bring you fire and femininity. Shop the Misty Copeland Collection now.… https://t.co/SwT3z7tksA

— Under Armour (@Under Armour)1525298401.0
At the launch event last night, Copeland spoke about how she first got into fashion as a kid growing up without access to expensive clothing. "Being very petite, I wanted things to be tailored and fit right, so I just started sewing," she said.

Today, her go-to style focuses on basics—usually in black—that fit her well. Like any dancer, she's very aware of proportions and her line, and is always focused on making her legs look longer.
Working with the Under Armour design team, she focused her collection around a look that's a mix between "ballerina and New York street," as she put it, balancing masculinity and femininity, structure and flow.
Her favorite look in the collection? The Signature Lace Crop Top with the high-waisted Perforated Lace Leggings.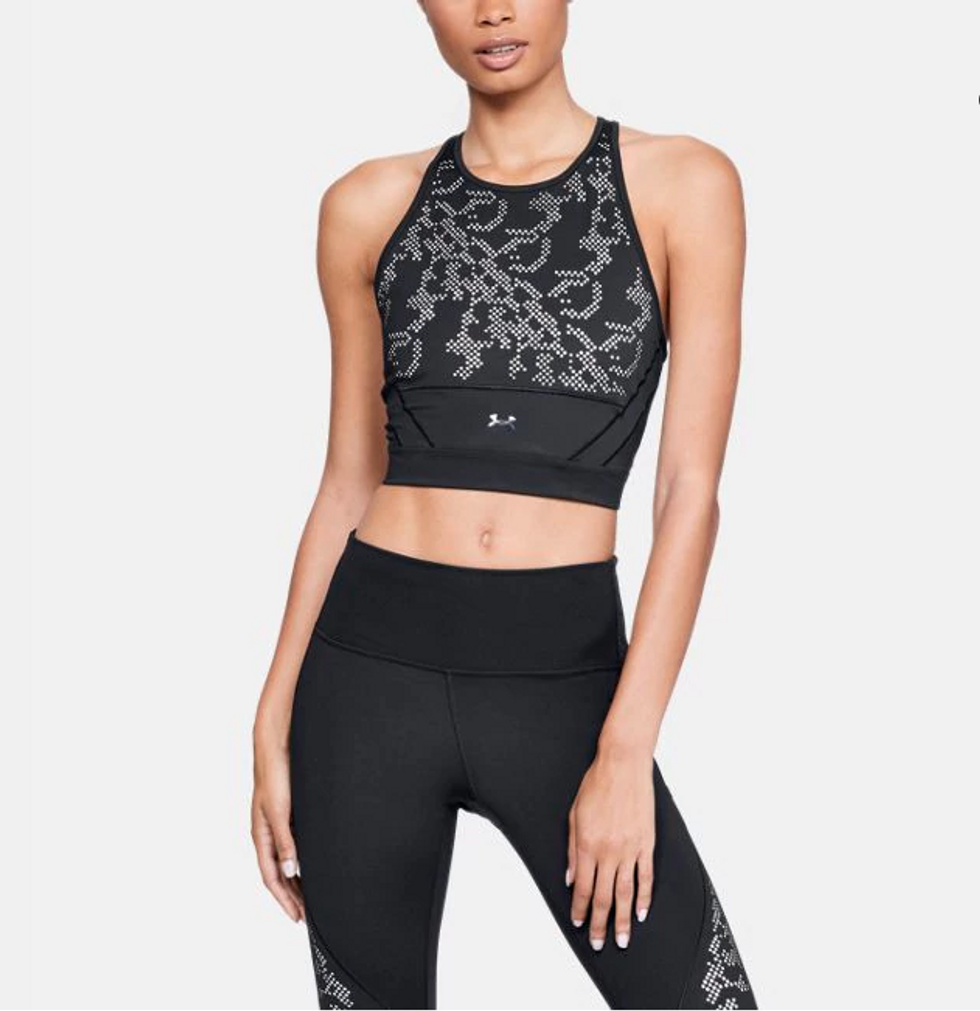 "A ballerina is such a versatile athlete, and most people don't think about that," said Copeland. "She's strong, she's feminine, she's powerful, she's elegant."
Although the collection is designed for all kinds of athletes and any woman who loves athleisure, Copeland made sure it was geared to a dancer's needs. "As a dancer," she said, "we want things we can move in, and we also want to look beautiful."
The good news? While talking about the collection last night, Copeland described it as her "first line." Which means we can probably look forward to more to come.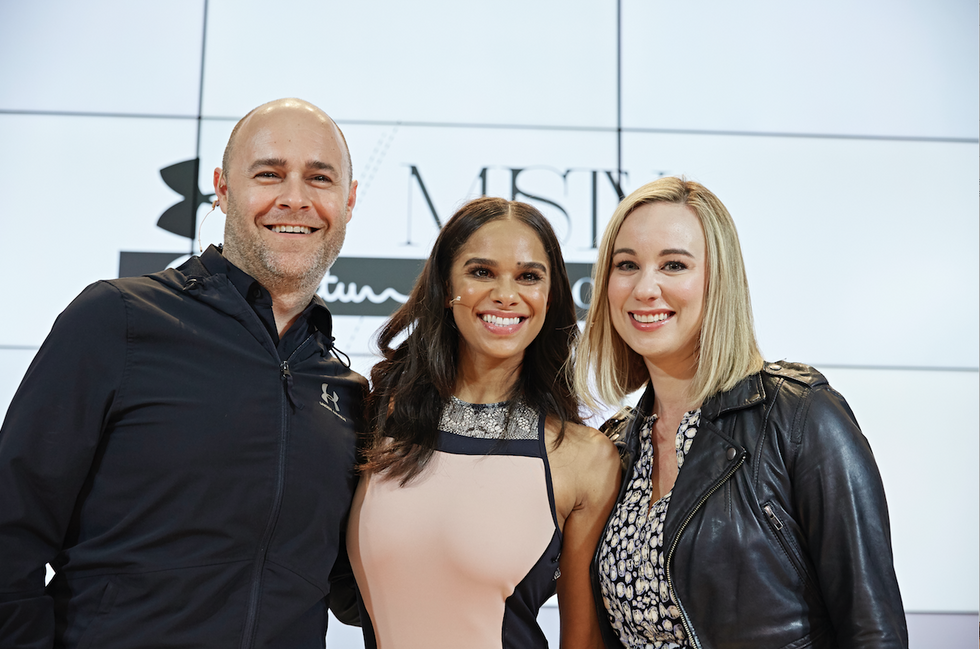 Copeland with Dave Dombrow, Under Armour Chief Design Officer and Morgan Goerke, General Manager of Under Armour Women's