9 Ways Dancers Spend & Save Their Paychecks
What are your money-saving tricks? Photo by StockSnap
Dancers are not known for bringing in the big bucks. Even commercial dancers, who can land high-paying jobs, often struggle to save enough to see themselves through periods between gigs.
But dancers are nothing if not crafty. We asked five pros for their tips on how to spend and save strategically, no matter how much money you're making.
---
1. Know How Much You Can Spend Each Month
Keeping a clear monthly budgeting system can help dancers whose income varies, which is how Chad Allen Ortiz managed his finances when he had numerous teaching and performing gigs as a freelancer. "I total up how much income is coming in that month, then subtract what I'm going to pay in food, rent, bills. I then divide that in half: One half I put into savings, one half I use for fun stuff," says Ortiz, now the educational director and a principal dancer with Nickerson-Rossi Dance.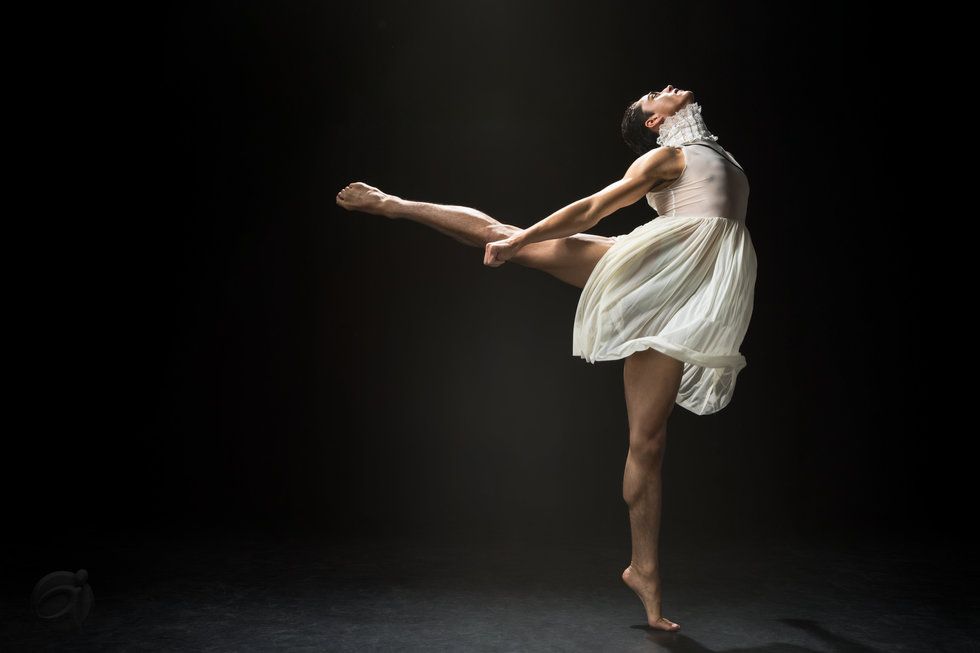 Chad Allen Ortiz totals up his income each month. Photo by Arhscana Images, courtesy Nickerson-Rossi Dance.
2. Build Your Savings Whenever You Can
Other dancers use busy months to build up their savings—that's how commercial dancer Ava Bernstine paid off her car and pays down the mortgage for her condo in North Hollywood. "On tour I'd have a certain amount of my paycheck go right to my savings," she says. "Whenever I'm working a lot I save more, rather than spend more."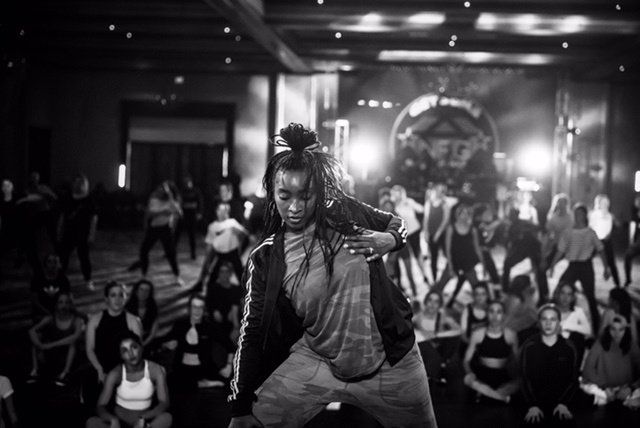 Ava Bernstine teaches at conventions between dance jobs. Photo by Robert Kelley, courtesy Bernstine
3. Take Advantage of Any Job Perks
Use any benefits you're offered. As a former member of the Merce Cunningham Dance Company, freelancer Melissa Toogood can take Cunningham class for free, which she does often. "This frees up some money for body care, like physical therapy and Pilates," she says, adding that she typically books practitioners who offer reduced rates for dancers.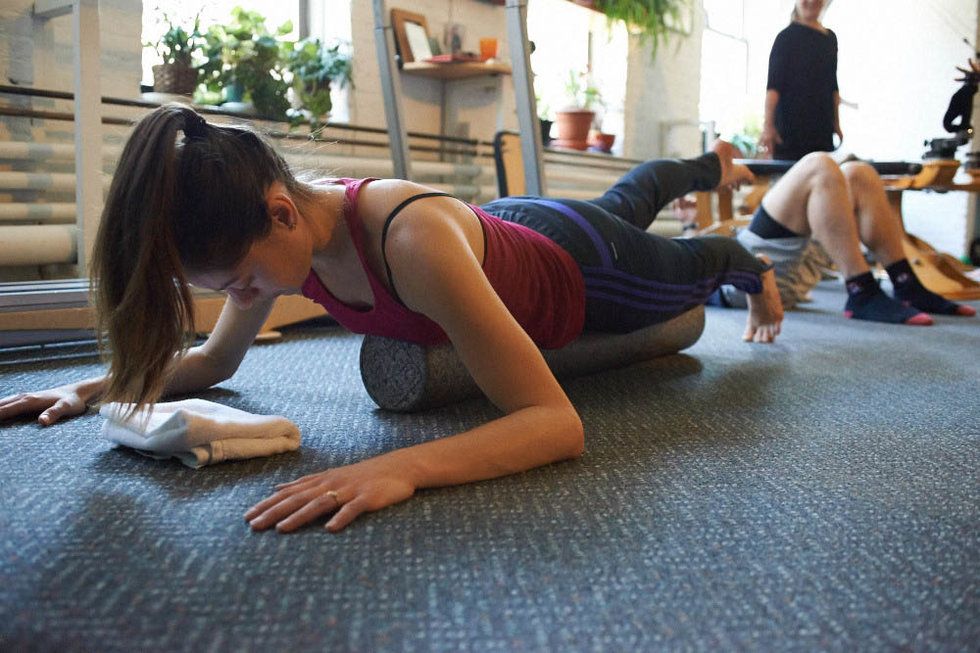 Melissa Toogood takes free Cunningham classes so that she can spend the money on body work instead. Photo by Jim Lafferty.
4. Don't Forget About Old-School Money-Saving Tools
Katherine Williams, an American Ballet Theatre corps member, swears by loyalty cards at stores like Walgreens and Starbucks. She also uses a credit card with great travel perks. "The little things add up," she says.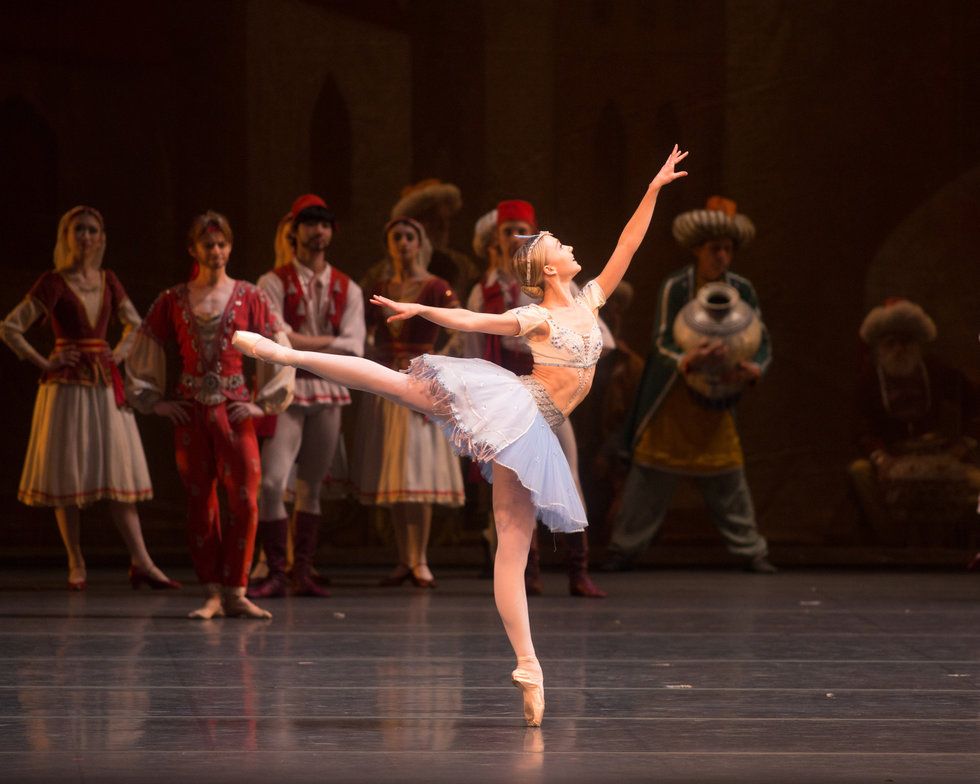 Credit cards with travel perks can add up to dream vacations. Photo of Katherine Williams in Le Corsaire by Rosalie O'Connor, courtesy ABT.
5. Get Creative With Your Skills
Early in his career, Ortiz pulled from different parts of himself to create income. "I learned social media management and photography, and I started modeling and teaching," he says.
6. Take Advantage of Online Opportunities
Smuin Ballet dancer Erin Yarbrough-Powell uses Groupon for things like massages or going out to dinner. "And eBay is great for selling anything in my closet that I'm not actually wearing," she says, "or if I find a good deal on something that I can make a little profit reselling, it turns into a fun side project."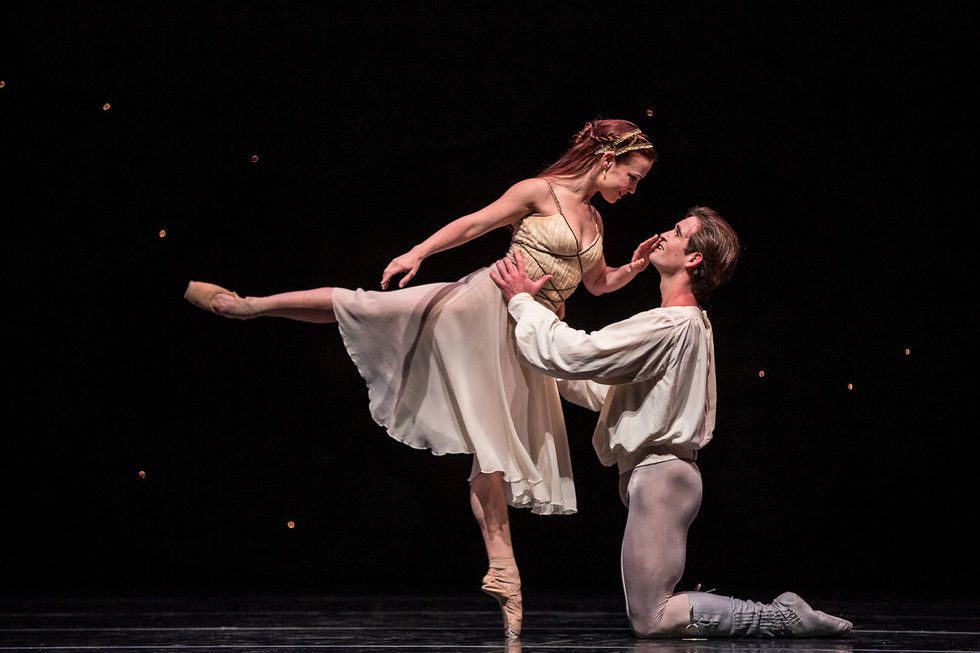 Groupon can make going out to the occasional dinner more affordable. Photo of Erin Yarbrough-Powell and Jonathan Powell in Romeo & Juliet by Chris Hardy, courtesy Smuin Ballet
7. Pick Your Priorities
Decide which splurges are worth it. "I really feel a difference in my dancing when I'm cross-training, so I'll spend on that," says Williams. "But I don't buy nice bags or clothes since I basically live in a leotard and tights, anyway."
8. Cook at Home
Toogood only eats out sporadically. When grocery shopping, she tries to buy items that are on sale and calls herself "a coupon queen."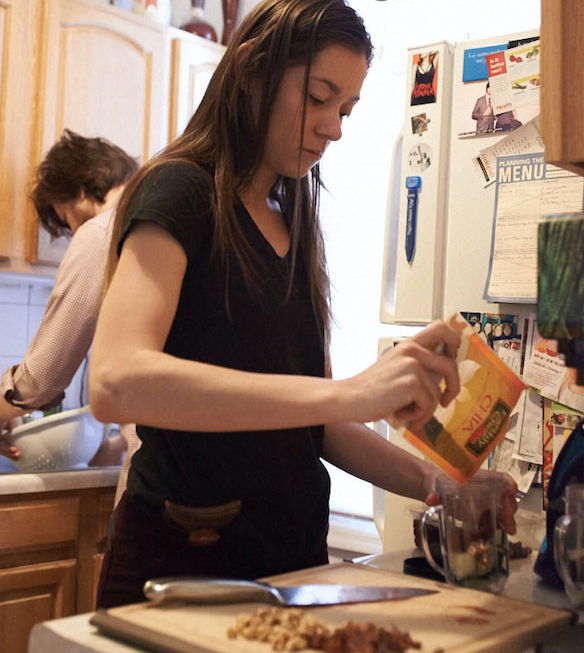 Toogood cooks her own meals at home most of the time. Photo by Jim Lafferty
9. Find the Right Side Gig
"For many dancers, the reality is that you'll need a second job," says Yarbrough-Powell. "Find something you enjoy." She teaches and choreographs for local studios because she truly loves it.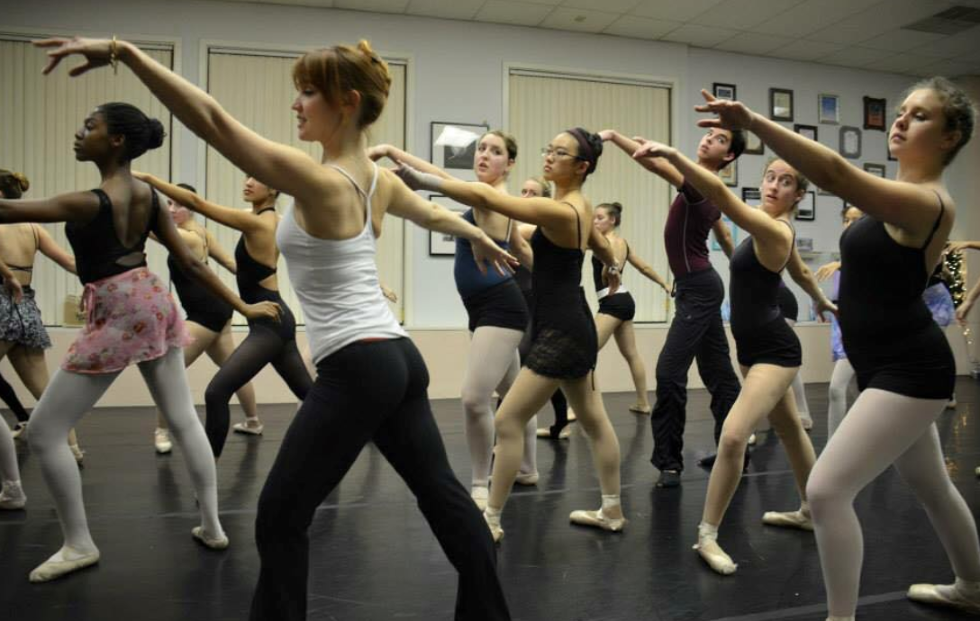 Erin Yarbrough teaching students at Dance Arts Project. Photo from Dance Arts Project via smuinballet.org
Related Articles Around the Web
From Your Site Articles
News
Jul. 15, 2019 12:30PM EST
Courtesy Ritzel
Capezio, Bloch, So Dança, Gaynor Minden.
At the top of the line, dancers have plenty of quality footwear options to choose from, and in most metropolitan areas, stores to go try them on. But for many of North America's most economically disadvantaged dance students, there has often been just one option for purchasing footwear in person: Payless ShoeSource.
Keep reading...
Show less
Jayme Thornton
When Sonya Tayeh saw Moulin Rouge! for the first time, on opening night at a movie theater in Detroit, she remembers not only being inspired by the story, but noticing the way it was filmed.
"What struck me the most was the pace, and the erratic feeling it had," she says. The camera's quick shifts and angles reminded her of bodies in motion. "I was like, 'What is this movie? This is so insane and marvelous and excessive,' " she says. "And excessive is I think how I approach dance. I enjoy the challenge of swiftness, and the pushing of the body. I love piling on a lot of vocabulary and seeing what comes out."
Keep reading...
Show less
Robbie Fairchild in a still from In This Life, directed by Bat-Sheva Guez. Photo courtesy Michelle Tabnick PR
Back when Robbie Fairchild graced the cover of the May 2018 issue of Dance Magazine, he mentioned an idea for a short dance film he was toying around with. That idea has now come to fruition: In This Life, starring Fairchild and directed by dance filmmaker Bat-Sheva Guez, is being screened at this year's Dance on Camera Festival.
While the film itself covers heavy material—specifically, how we deal with grief and loss—the making of it was anything but: "It was really weird to have so much fun filming a piece about grief!" Fairchild laughs. We caught up with him, Guez and Christopher Wheeldon (one of In This Life's five choreographers) to find out what went into creating the 11-minute short film.
Keep reading...
Show less
Terry Notary in a movement capture suit during the filming of Rise of the Planet of the Apes. Photo by Sigtor Kildal, Courtesy Notary
When Hollywood needs to build a fantasy world populated with extraordinary creatures, they call Terry Notary.
The former gymnast and circus performer got his start in film in 2000 when Ron Howard asked him to teach the actors how to move like Whos for How the Grinch Stole Christmas. Notary has since served as a movement choreographer, stunt coordinator and performer via motion capture technology for everything from the Planet of the Apes series to The Hobbit trilogy, Avatar, Avengers: Endgame and this summer's The Lion King.
Since opening the Industry Dance Academy with his wife, Rhonda, and partners Maia and Richard Suckle, Notary also offers movement workshops for actors in Los Angeles.
Keep reading...
Show less