9 Ways Dancers Spend & Save Their Paychecks
What are your money-saving tricks? Photo by StockSnap
Dancers are not known for bringing in the big bucks. Even commercial dancers, who can land high-paying jobs, often struggle to save enough to see themselves through periods between gigs.
But dancers are nothing if not crafty. We asked five pros for their tips on how to spend and save strategically, no matter how much money you're making.
---
1. Know How Much You Can Spend Each Month
Keeping a clear monthly budgeting system can help dancers whose income varies, which is how Chad Allen Ortiz managed his finances when he had numerous teaching and performing gigs as a freelancer. "I total up how much income is coming in that month, then subtract what I'm going to pay in food, rent, bills. I then divide that in half: One half I put into savings, one half I use for fun stuff," says Ortiz, now the educational director and a principal dancer with Nickerson-Rossi Dance.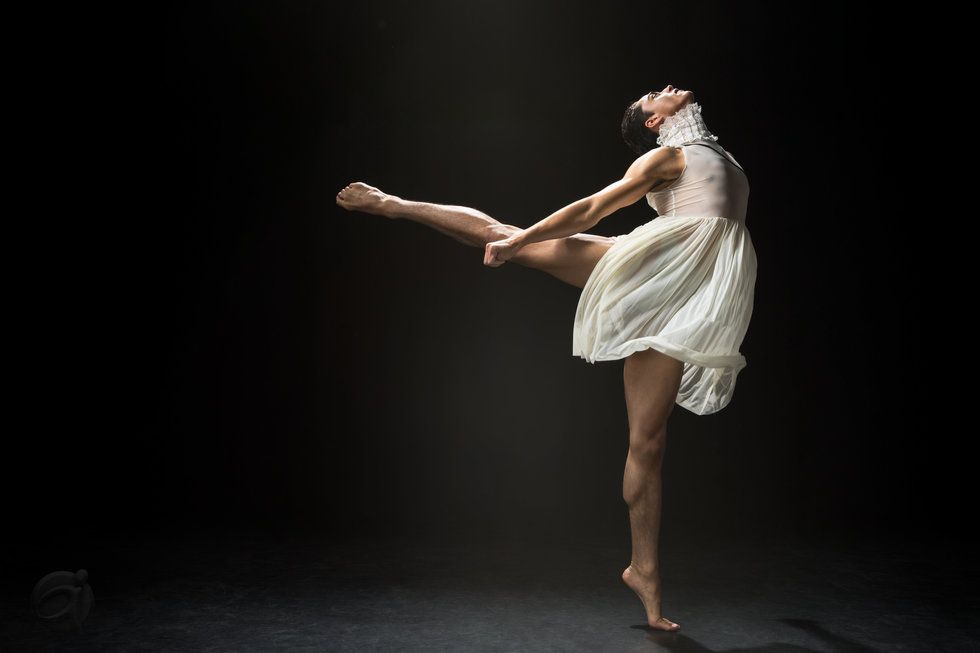 Chad Allen Ortiz totals up his income each month. Photo by Arhscana Images, courtesy Nickerson-Rossi Dance.
2. Build Your Savings Whenever You Can
Other dancers use busy months to build up their savings—that's how commercial dancer Ava Bernstine paid off her car and pays down the mortgage for her condo in North Hollywood. "On tour I'd have a certain amount of my paycheck go right to my savings," she says. "Whenever I'm working a lot I save more, rather than spend more."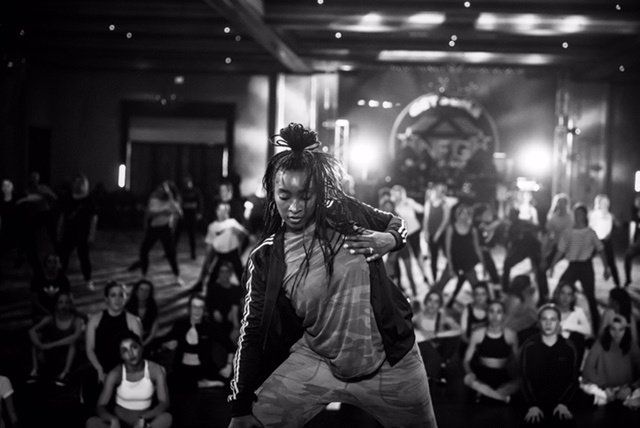 Ava Bernstine teaches at conventions between dance jobs. Photo by Robert Kelley, courtesy Bernstine
3. Take Advantage of Any Job Perks
Use any benefits you're offered. As a former member of the Merce Cunningham Dance Company, freelancer Melissa Toogood can take Cunningham class for free, which she does often. "This frees up some money for body care, like physical therapy and Pilates," she says, adding that she typically books practitioners who offer reduced rates for dancers.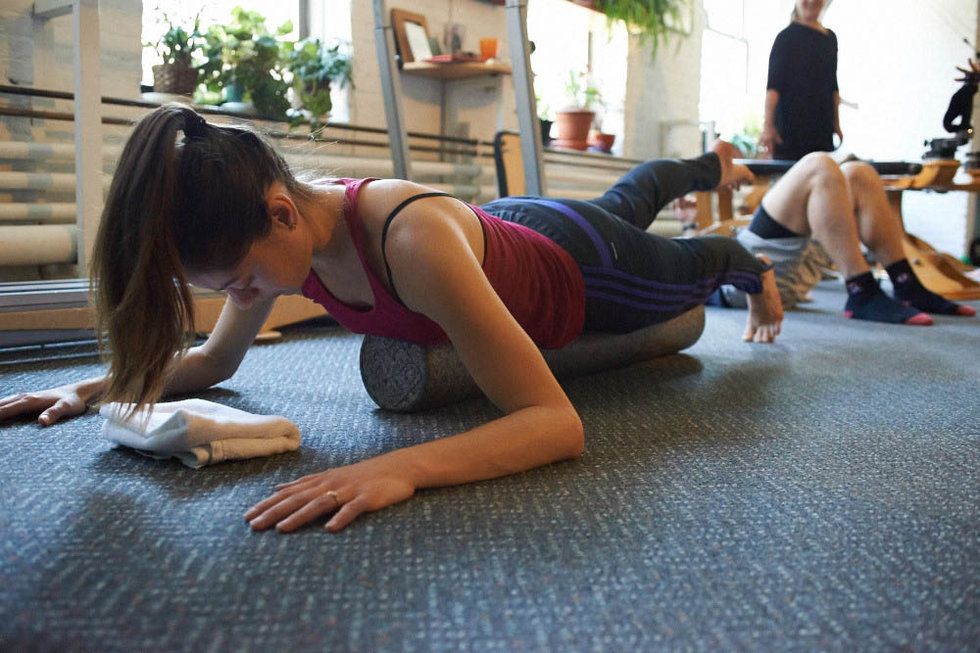 Melissa Toogood takes free Cunningham classes so that she can spend the money on body work instead. Photo by Jim Lafferty.
4. Don't Forget About Old-School Money-Saving Tools
Katherine Williams, an American Ballet Theatre corps member, swears by loyalty cards at stores like Walgreens and Starbucks. She also uses a credit card with great travel perks. "The little things add up," she says.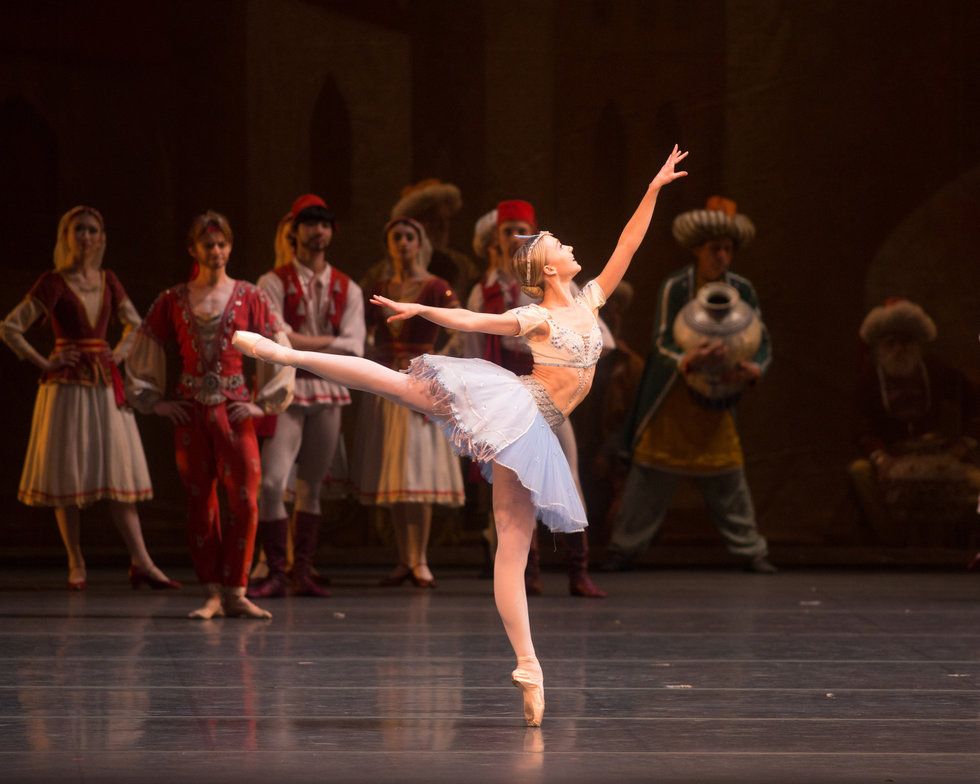 Credit cards with travel perks can add up to dream vacations. Photo of Katherine Williams in Le Corsaire by Rosalie O'Connor, courtesy ABT.
5. Get Creative With Your Skills
Early in his career, Ortiz pulled from different parts of himself to create income. "I learned social media management and photography, and I started modeling and teaching," he says.
6. Take Advantage of Online Opportunities
Smuin Ballet dancer Erin Yarbrough-Powell uses Groupon for things like massages or going out to dinner. "And eBay is great for selling anything in my closet that I'm not actually wearing," she says, "or if I find a good deal on something that I can make a little profit reselling, it turns into a fun side project."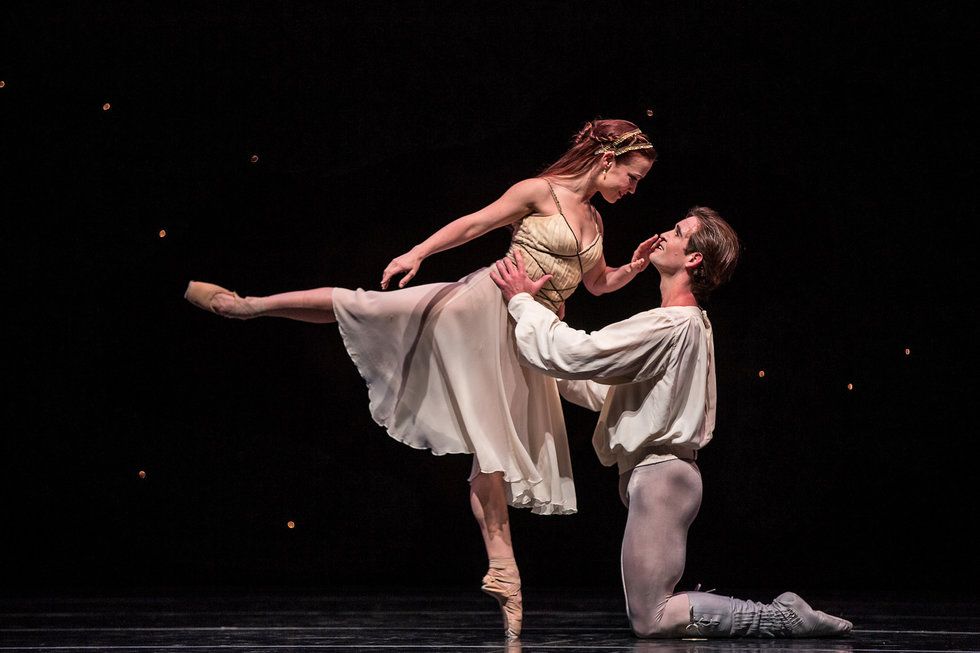 Groupon can make going out to the occasional dinner more affordable. Photo of Erin Yarbrough-Powell and Jonathan Powell in Romeo & Juliet by Chris Hardy, courtesy Smuin Ballet
7. Pick Your Priorities
Decide which splurges are worth it. "I really feel a difference in my dancing when I'm cross-training, so I'll spend on that," says Williams. "But I don't buy nice bags or clothes since I basically live in a leotard and tights, anyway."
8. Cook at Home
Toogood only eats out sporadically. When grocery shopping, she tries to buy items that are on sale and calls herself "a coupon queen."
Toogood cooks her own meals at home most of the time. Photo by Jim Lafferty
9. Find the Right Side Gig
"For many dancers, the reality is that you'll need a second job," says Yarbrough-Powell. "Find something you enjoy." She teaches and choreographs for local studios because she truly loves it.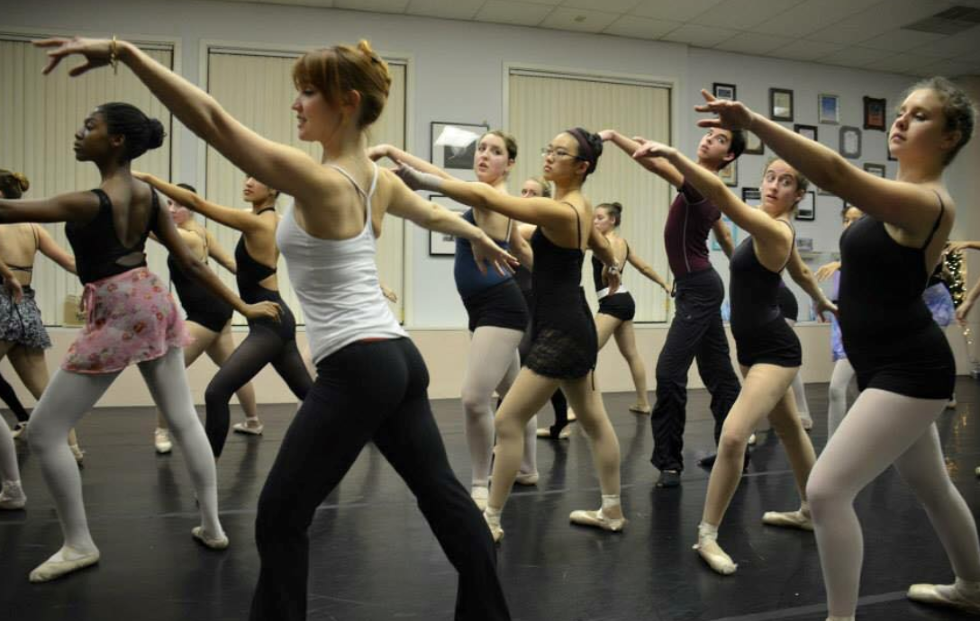 Erin Yarbrough teaching students at Dance Arts Project. Photo from Dance Arts Project via smuinballet.org
A flyer showing Alberto Alonso, Fernando Alonso, Benjamin Steinberg and Alicia Alonso. Photo courtesy the author
Alicia has died. I walked around my apartment feeling her spirit, but knowing something had changed utterly.
My father, the late conductor Benjamin Steinberg, was the first music director of the Ballet de Cuba, as it was called then. I grew up in Vedado on la Calle 1ra y doce in a building called Vista al Mar. My family lived there from 1959 to 1963. My days were filled with watching Alicia teach class, rehearse and dance. She was everything: hilarious, serious, dramatic, passionate and elegiac. You lost yourself and found yourself when you loved her.
Keep reading...
Show less
Left: Hurricane Harvey damage in Houston Ballet's Dance Lab; Courtesy Harlequin. Right: The Dance Lab pre-Harvey; Nic Lehoux, Courtesy Houston Ballet.
"The show must go on" may be a platitude we use to get through everything from costume malfunctions to stormy moods. But when it came to overcoming a literal hurricane, Houston Ballet was buoyed by this mantra to go from devastated to dancing in a matter of weeks—with the help of Harlequin Floors, Houston Ballet's longstanding partner who sprang into action to build new floors in record time.
Keep reading...
Show less
Hansuke Yamamoto in Helgi Tomasson's Nutcracker at San Francisco Ballet, which features an exciting and respectful Chinese divertissement. Photo by Erik Tomasson, Courtesy SFB
It's Nutcracker time again: the season of sweet delights and a sparkling good time—if we're able to ignore the sour taste left behind by the outdated racial stereotypes so often portrayed in the second act.
In 2017, as a result of a growing list of letters from audience members, to New York City Ballet's ballet master in chief Peter Martins reached out to us asking for assistance on how to modify the elements of Chinese caricature in George Balanchine's The Nutcracker. Following that conversation, we founded the Final Bow for Yellowface pledge that states, "I love ballet as an art form, and acknowledge that to achieve a diversity amongst our artists, audiences, donors, students, volunteers, and staff, I am committed to eliminating outdated and offensive stereotypes of Asians (Yellowface) on our stages."
Keep reading...
Show less
Allegra Bautista in Nevertheless, by ka·nei·see | collective. Photo by Robbie Sweeny
An audience member once emailed Dallas choreographer Joshua L. Peugh, claiming his work was vulgar. It complained that he shouldn't be pushing his agenda. As the artistic director of Dark Circles Contemporary Dance, Peugh's recent choreography largely deals with LGBTQ issues.
"I got angry when I saw that email, wrote my angry response, deleted it, and then went back and explained to him that that's exactly why I should be making those works," says Peugh.
With the current political climate as polarized as it is, many artists today feel compelled to use their work to speak out on issues they care deeply about. But touring with a message is not for the faint of heart. From considerations about how to market the work to concerns about safety, touring to cities where, in general, that message may not be so welcome, requires companies to figure out how they'll respond to opposition.
Keep reading...
Show less