Just for Fun
Aug. 13, 2019 06:12PM EST
James Whiteside and Isabella Boylston Want You to Help Them Set a Guinness World Record
Nisian Hughes, Courtesy Kimberly Giannelli PR
ABT besties Isabella Boylston and James Whiteside have a dream: To get the most dancers ever to go on pointe at the same time.
The pair, who go by the joint nickname "The Cindies," have teamed up with the morning talk show "Live with Kelly and Ryan" to try to dance into the record books on live TV. They're inviting anyone who can dance on pointe to join them outside the "Live" studio in New York City on Tuesday, September 10.
---
"This record breaking challenge is a great way to share our art form with a large audience and make everyone feel included. All are welcome to participate and all you have to do is stand en pointe!" they shared in a joint statement that they signed "xoxo #TheCindies."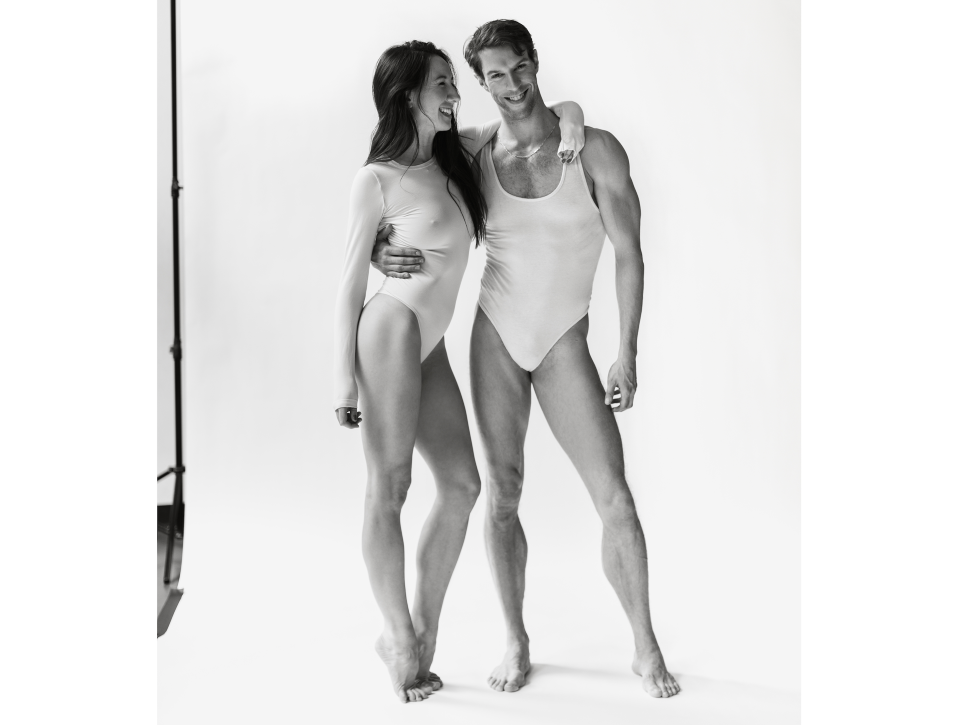 Karolina Kuras, Courtesy Kimberly Giannelli PR
The number they need to beat? 245.
Dr. Phillips High School Dance Magnet, Orlando Ballet and other Florida dance schools set the current record with that many dancers on pointe at the Orange County Convention Center in Orlando, Florida, on May 22, 2011. (250 dancers participated, but five didn't stay on pointe for the full minute it takes to count for the record.)
"Live" is a fitting setting for this latest attempt: Host Kelly Ripa trained in ballet for 13 years, and in past episodes has auditioned for The Nutcracker and gone backstage at New York City Ballet.
If you want to help the Cindies beat 245 (and possibly make an appearance on live TV), you can sign up here. You'll need to bring your own pointe shoes and dance clothes, and be ready starting at 7:30 am. Merde!
Michelle Dorrance. Photo by Jayme Thornton
What do Percy Jackson, Princess Diana and Tina Turner have in common? They're all characters on Broadway this season. Throw in Michelle Dorrance's choreographic debut, Henry VIII's six diva-licious wives and the 1990s angst of Alanis Morissette, and the 2019–20 season is shaping up to be an exciting mix of past-meets-pop-culture-present.
Here's a look at the musicals hitting Broadway in the coming months. We're biding our time until opening night!

Keep reading...
Show less
UA Dance Ensemble members Candice Barth and Gregory Taylor in Jessica Lang's "Among the Stars." Photo by Ed Flores, courtesy University of Arizona
If you think becoming a trainee or apprentice is the only path to gaining experience in a dance company environment, think again.
The University of Arizona, located in the heart of Tucson, acclimates dancers to the pace and rigor of company life while offering all the academic opportunities of a globally-ranked university. If you're looking to get a head-start on your professional dance career—or to just have a college experience that balances company-level training and repertory with rigorous academics—the University of Arizona's undergraduate and graduate programs have myriad opportunites to offer:
Keep reading...
Show less
Alice Sheppard/Kinetic Light in DESCENT, which our readers chose as last year's "Most Moving Performance." Photo by Jay Newman, courtesy Kinetic Light
Yes, we realize it's only August. But we can't help but to already be musing about all the incredible dance happenings of 2019.
We're getting ready for our annual Readers' Choice feature, and we want to hear from you about the shows you can't stop thinking about, the dance videos that blew your mind and the artists you discovered this year who everyone should know about.
Keep reading...
Show less
Getty Images
Ah, stretching. It seems so simple, and is yet so complicated.
For example: You don't want to overstretch, but you're not going to see results if you don't stretch enough. You want to focus on areas where you're tight, but you also can't neglect other areas or else you'll be imbalanced. You were taught to hold static stretches growing up, but now everyone is telling you never to hold a stretch longer than a few seconds?
Considering how important stretching correctly is for dancers, it's easy to get confused or overwhelmed. So we came up with 10 common stretching scenarios, and gave you the expert low-down.
Keep reading...
Show less