A couple weeks ago during a Saturday matinee of Moulin Rouge! The Musical, dance captain Karli Dinardo approached ensemble member Reed Luplau backstage right after a costume change. Both cast members are Australian, and had been closely following the news about the horrific wildfires back home.
"She was like, 'We need to do something!' " recalls Luplau. "'We need to do an arts benefit, or a concert, or something.' "
---
Later that night, Luplau started brainstorming in the shower, then called up his friend who's a producer, Hayley Isaacson. Within a week, they had secured the intimate Greenwich Village concert venue Le Poisson Rouge, and convinced everyone from Ben Folds and Postmodern Jukebox to several fellow Broadway vets to perform for what they've dubbed the "Make It Rain Rally" on January 27.
"We always have bushfires every year in Australia," says Dinardo. "But this is far greater than what anyone had ever had to deal with before, and far greater than anyone could imagine. The statistics about the animals that have died, about the acres that are burning, it just doesn't seem real. And we're here in New York, so far away—not doing anything feels awful. We had to do something."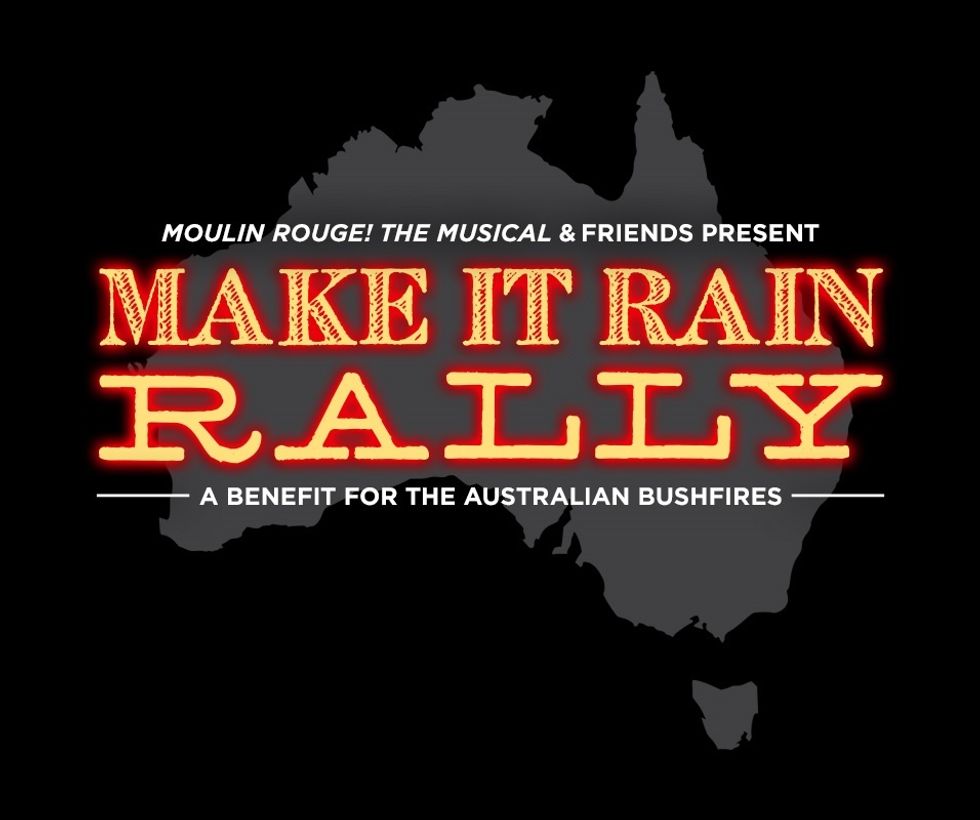 All proceeds from the concert will go to the Australian Red Cross Disaster Relief and Recovery Fund and WIRES Australian Wildlife Rescue. Those who can't attend but want to support the cause can donate here.
The day before the concert happens to be Australia Day (January 26), and Moulin Rouge! has also pledged to donate all proceeds from that day's Broadway performance to the relief efforts.
"I can't just keep kicking my legs and smiling and entertaining people while my home country is in turmoil," adds Luplau. "We hope to raise as much money as we can, but we also want to create awareness about what has happened and the impact of climate change. And to be able to know that we've helped even though we're miles from home."