Ever since it was announced that Baz Luhrmann's spectacular (spectacular!) movie musical Moulin Rouge! would be adapted for the stage, we've been cautiously excited. The 2001 film feels like a natural fit for Broadway, what with its genre-bending soundtrack stocked with absurdly catchy mash-ups, decadent costumes and sets, epic production numbers and show-within-a-show premise. Not to mention the romance. (Come on, who didn't fall in love with Ewan McGregor watching this movie?)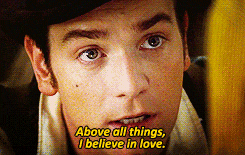 We're still in early days—the Alex Timbers–directed musical is scheduled for a lab presentation at the end of this month. But thanks to some news that broke last week (while we were all pretty distracted by World Ballet Day), we're moving past cautious excitement and into high-key freaking out quicker than Satine can purr "Diamonds are a girl's best friend."

---
Choreographer Sonya Tayeh is now attached to the musical, according to Playbill. And it makes so much sense.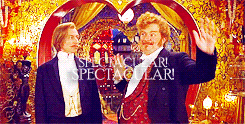 Tayeh is a household name thanks to her hard-hitting short routines for "So You Think You Can Dance?" that encompass a surprisingly broad swath of emotions, but she's also got some solid compositional chops. (She premiered her first evening-length work at New York Live Arts last December.) Not to mention that she moved to New York a few years back specifically to break into choreographing for theater. Honestly, we can't think of anyone we'd rather see translate the over-the-top numbers from the movie onto the stage.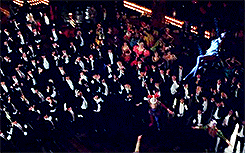 Posting about the news on Twitter, Tayeh simply said, "DREAMS REALLY DO COME TRUE!!" If all goes well and this musical gets a Broadway opening (no word yet as to when that might be), we're going to have to agree.