Did You Know That New York City Center's CEO Is a Former Dancer?
Arlene Shuler is currently prepping for City Center's 75th anniversary celebration. Photo by Stephanie Berger, courtesy City Center
When Arlene Shuler performed at New York City Center as a young Joffrey Ballet dancer, she never imagined that she would someday become the theater's president and chief executive officer.
After a short dance career—four years with The Joffrey—she decided she wanted to experience college. That led to law school, and, eventually, arts administration.
With this mixed background, Shuler, who came to City Center in 2003, has redefined the venue. Her biggest accomplishment is the popular Fall for Dance Festival, a mixed bill of performances at $15 a pop. As the theater prepares to celebrate its 75th-anniversary season, Shuler is looking to keep building the City Center brand with new commissions and expanded audiences.
---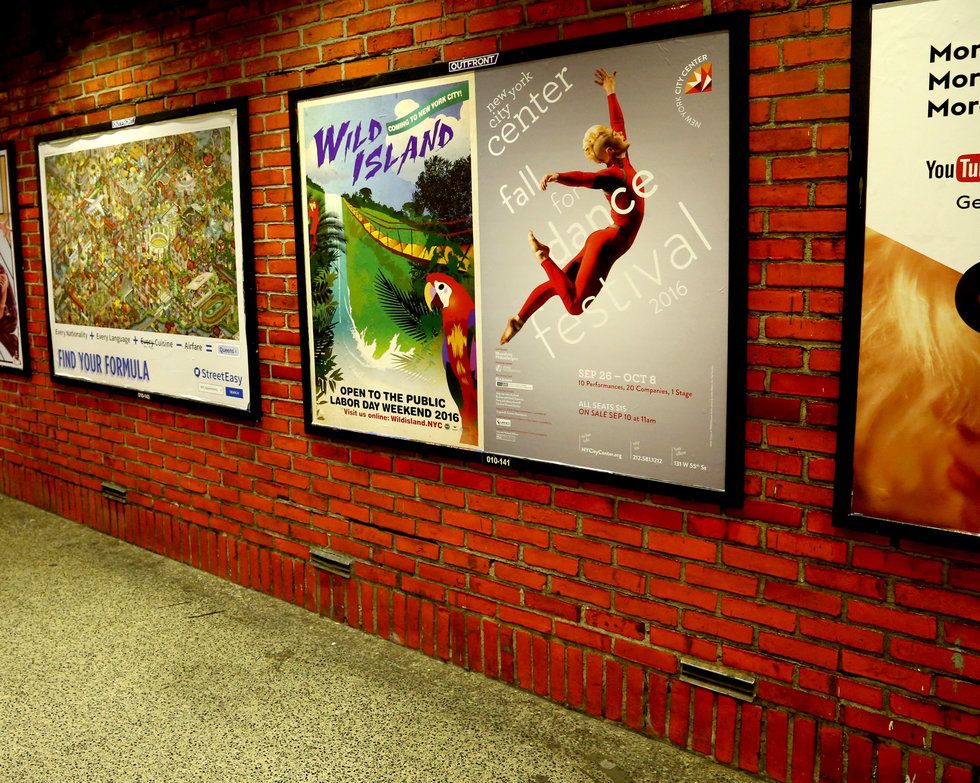 During Fall For Dance season, City Center posters take over the city. Photo courtesy City Center
Why She Was Drawn To Arts Admin
"My first job out of law school was a fellowship with the National Endowment for the Arts. At the time I didn't even know the world of arts administration existed. But it was a way to combine my passion for dance and business."
How She's Shaped City Center
"When I got to City Center, it was a rental house. I wanted to go back to our history. This was where New York City Ballet was founded. It was where every major modern dance company performed. I want to pay tribute to our past but also look to the future."
"Fall for Dance was the beginning of us commissioning. We had six months to raise all the money, and program and market it. I've had a lot of great moments in this theater, but being at the first Fall for Dance, seeing the young people and the older people and the excitement in the theater, it was fantastic."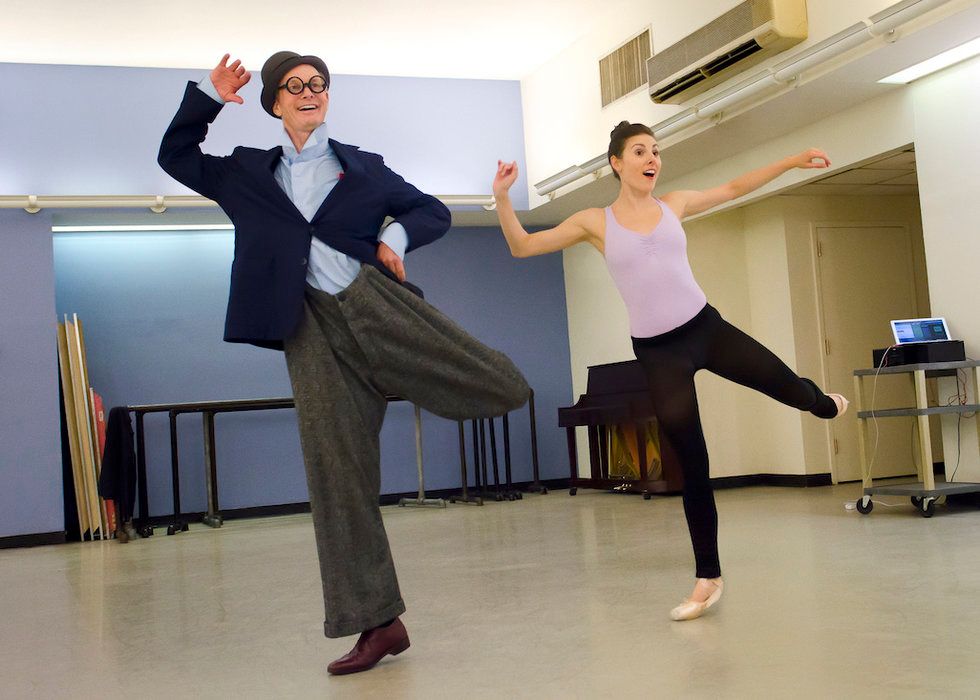 Tiler Peck and Bill Irwin danced together at Fall for Dance in 2015
What Her Average Day Is Like
"My day is jam-packed. Today I had a breakfast meeting with a funder. I got into the office a little after 10. I worked on a fundraising letter. We had a meet-and-greet with some artists. Then I met with senior staff members, did some emails and met with a board member. Tonight I'm going to the theater with board members. No two days are the same."
The Toughest Part of Her Job
"The biggest challenge of any executive of a not-for-profit is fundraising. But when you find the money to do what you want and you see it onstage, that's gratifying."
Why Her Dance Background Makes Her a Better CEO
"I think my dance background gives me credibility. I know how to talk about dance with donors, potential board members and artists. That's important, to be able to relate to artists really well. And because of my background I get involved on the programming side more than most CEOs."
How Work Gets Chosen

"Our team sees a lot of work around the city. And people submit work, too. City Center is a 2,200-seat theater. We're a large theater with an intimate space. We want to make sure that what we put on works for our stage."
What's Ahead for City Center
"To keep City Center growing, I hope we can present more work. I'm interested in collaborations, and giving dancers an opportunity to create new projects."
Related Articles Around the Web
From Your Site Articles
Just for Fun
Jul. 16, 2019 02:13PM EST
As Dance Magazine editors, we admittedly spend more time than we'd like sifting through stock photography. Some of it is good, more of it is bad and most of it is just plain awkward.
But when paired with the right caption, those shots magically transform from head-scratchers to meme-worthy images that illustrate our singular experience as dancers. You can thank the internet for this special salute to dancer moods.
Keep reading...
Show less
Wayne McGregor. Photo by Johan Persson, Courtesy ROH
It's no surprise that dancers make some of the best TED Talk presenters. Not only are they great performers, but they've got unique knowledge to share. And they can dance!
If you're in need of a midweek boost, look no further than these eight presentations from some incredibly inspiring dance artists.
Keep reading...
Show less
News
Jul. 16, 2019 03:58PM EST
Including this extraordinary Travis Wall number for "So You Think You Can Dance" (Adam Rose/FOX)
The Primetime Emmy Award nominations are out! Congrats to the seven choreographers who earned nods for their exceptional TV work this year. Notably, that work was made for just two shows, "So You Think You Can Dance" and "World of Dance."
And there was a particularly remarkable snub: While the dance-filled hit "Fosse/Verdon" earned 17 nominations across many of the major categories, Andy Blankenbuehler's fabulous Fosse remixes weren't recognized in the Outstanding Choreography field.
Here are all the dance routines up for Emmys:
Keep reading...
Show less

abezikus/Getty Images
"Dancers can do everything these days," I announced to whoever was in earshot at the Jacob's Pillow Archives during a recent summer. I had just been dazzled by footage of a ballet dancer performing hip hop, remarkably well. But my very next thought was, What if that isn't always a good thing? What if what one can't do is the very thing that lends character?
Keep reading...
Show less