When Arlene Shuler performed at New York City Center as a young Joffrey Ballet dancer, she never imagined that she would someday become the theater's president and chief executive officer.
After a short dance career—four years with The Joffrey—she decided she wanted to experience college. That led to law school, and, eventually, arts administration.
With this mixed background, Shuler, who came to City Center in 2003, has redefined the venue. Her biggest accomplishment is the popular Fall for Dance Festival, a mixed bill of performances at $15 a pop. As the theater prepares to celebrate its 75th-anniversary season, Shuler is looking to keep building the City Center brand with new commissions and expanded audiences.
---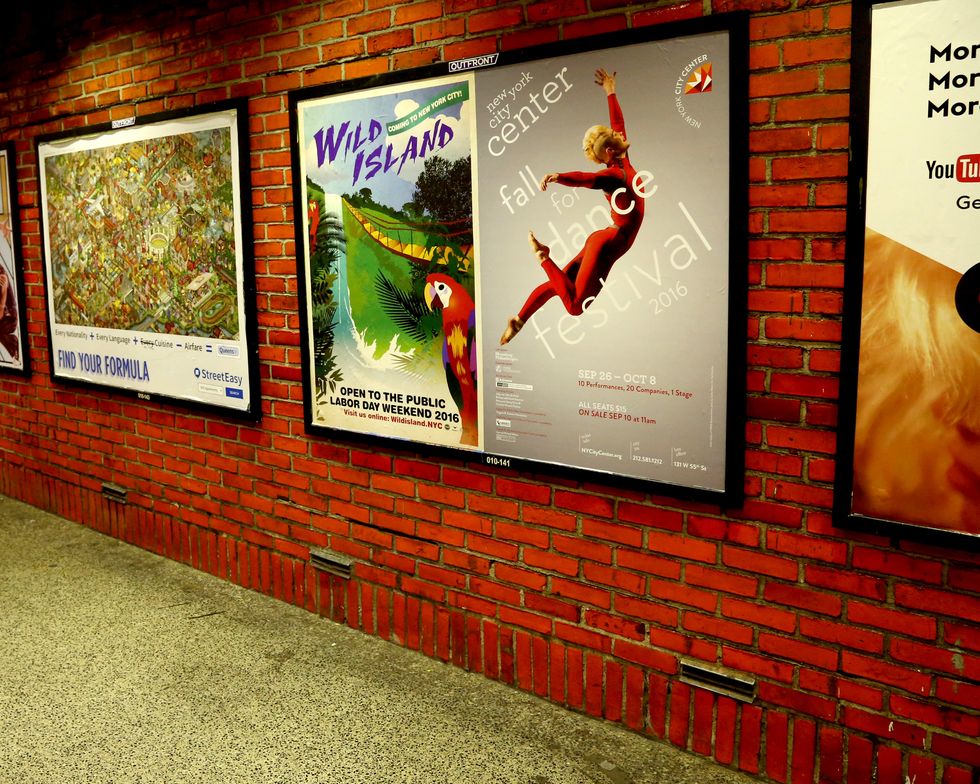 During Fall For Dance season, City Center posters take over the city. Photo courtesy City Center
Why She Was Drawn To Arts Admin
"My first job out of law school was a fellowship with the National Endowment for the Arts. At the time I didn't even know the world of arts administration existed. But it was a way to combine my passion for dance and business."
How She's Shaped City Center
"When I got to City Center, it was a rental house. I wanted to go back to our history. This was where New York City Ballet was founded. It was where every major modern dance company performed. I want to pay tribute to our past but also look to the future."
"Fall for Dance was the beginning of us commissioning. We had six months to raise all the money, and program and market it. I've had a lot of great moments in this theater, but being at the first Fall for Dance, seeing the young people and the older people and the excitement in the theater, it was fantastic."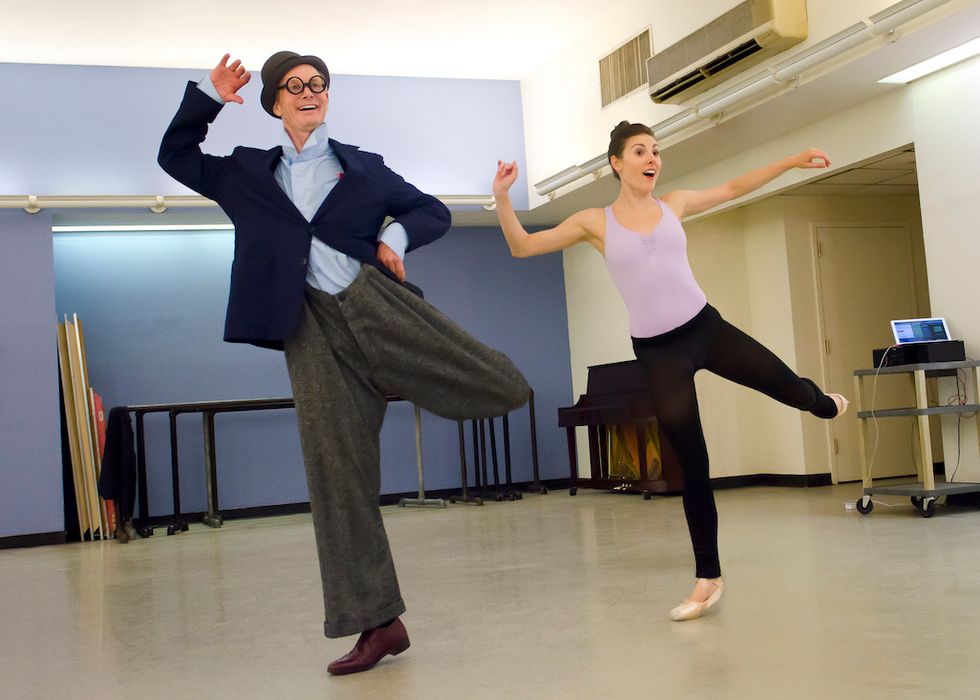 Tiler Peck and Bill Irwin danced together at Fall for Dance in 2015
What Her Average Day Is Like
"My day is jam-packed. Today I had a breakfast meeting with a funder. I got into the office a little after 10. I worked on a fundraising letter. We had a meet-and-greet with some artists. Then I met with senior staff members, did some emails and met with a board member. Tonight I'm going to the theater with board members. No two days are the same."
The Toughest Part of Her Job
"The biggest challenge of any executive of a not-for-profit is fundraising. But when you find the money to do what you want and you see it onstage, that's gratifying."
Why Her Dance Background Makes Her a Better CEO
"I think my dance background gives me credibility. I know how to talk about dance with donors, potential board members and artists. That's important, to be able to relate to artists really well. And because of my background I get involved on the programming side more than most CEOs."
How Work Gets Chosen

"Our team sees a lot of work around the city. And people submit work, too. City Center is a 2,200-seat theater. We're a large theater with an intimate space. We want to make sure that what we put on works for our stage."
What's Ahead for City Center
"To keep City Center growing, I hope we can present more work. I'm interested in collaborations, and giving dancers an opportunity to create new projects."