3 Ways To Quickly Recover When Everything Goes Wrong Onstage
Plan a post-performance evaluation. Photo by Rachel Papo for Pointe
No matter how many hours you spend in rehearsal, or how diligently you prepare for performance, mistakes are bound to happen onstage from time to time. What can you do to quickly recoup so that you can keep dancing without the audience noticing that you ever missed a step?
---
1. Plan To Address Mistakes After Curtain
Before you step foot in the wings, schedule a time for self-evaluation later that night or the next day, suggests sports and performance psychologist Dr. Kate Hays, who works with both athletes and dancers in Toronto. That way, you won't be tempted to dwell on any missteps onstage since you know you'll address them later.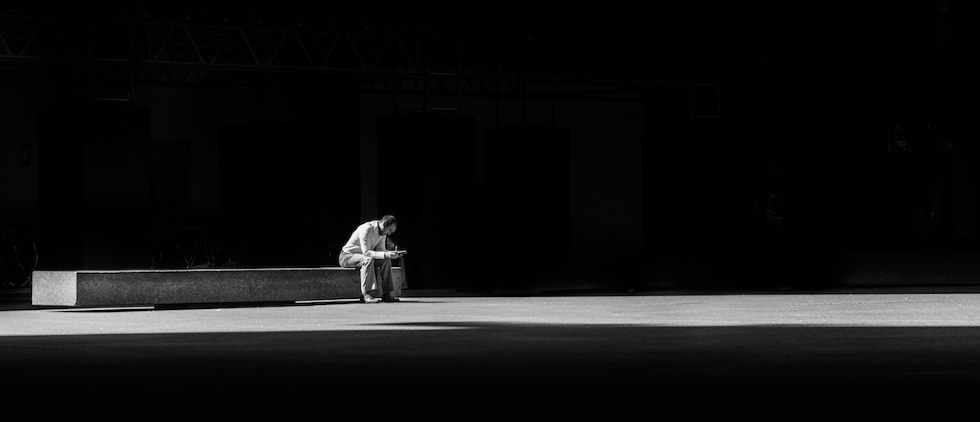 You have plenty of time to figure out what went wrong after you stop dancing. Photo by Matthew Henry/StockSnap


2. Imagine Physically Letting It Go
Practice a coping strategy that brings your mind back to the present moment. It could be as simple as telling yourself "It's okay," as a reminder that you're human. Dr. Jonathan Fader, who serves as director of mental conditioning for the New York Giants football team, recommends imagining folding up the mistake like a piece of paper and slipping it in your pocket or a bucket, to mentally separate yourself from what happened.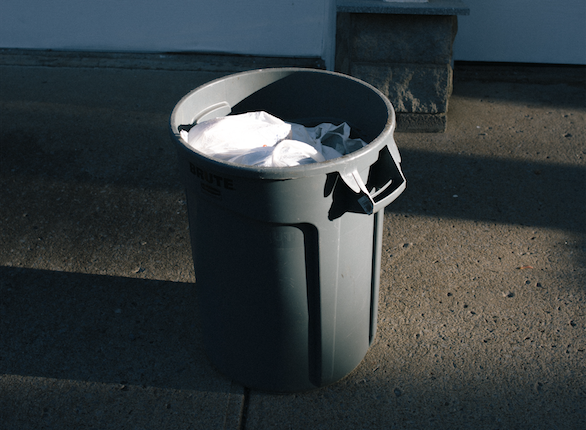 Think of throwing your mistake out in the trash. Photo by Charles Deluvio/Unsplash
3. Reframe Your Mindset About Mistakes
"What holds most people back is a fear of failure," says performance coach Steve Magness, co-author of Peak Performance: Elevate Your Game, Avoid Burnout, and Thrive with the New Science of Success. But if you see failure as an opportunity to learn and grow, you'll improve faster. Sure, you might make a few mistakes along the way, but you'll end up a better dancer. Remember that your worst performances are actually the most valuable, because they provide insight into how you can improve.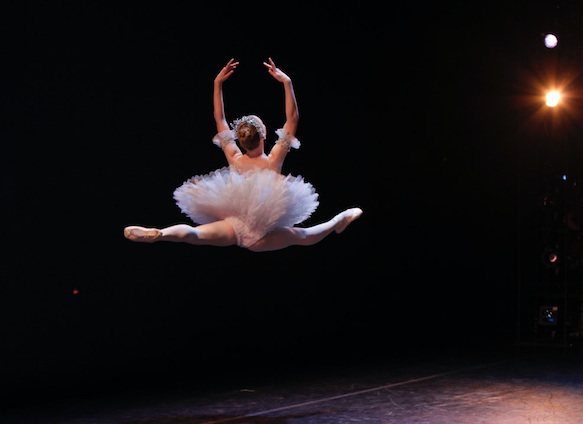 The toughest performances offer the best chances to grow. Photo by Rachel Papo for Pointe.
Related Articles Around the Web
Rant & Rave
May. 23, 2018 04:25PM EST
Jessica Lang's Her Notes, one of ABT's few recent commissions from women. Photo by Rosalie O'Connor
A few weeks ago, American Ballet Theatre announced the A.B.T. Women's Movement, a new program that will support three women choreographers per season, one of whom will make work on the main company.
"The ABT Women's Movement takes inspiration from the groundbreaking female choreographers who have left a lasting impact on ABT's legacy, including Agnes de Mille and Twyla Tharp," said artistic director Kevin McKenzie in a press release.
Hypothetically, this is a great idea. We're all for more ballet commissions for women. But the way ABT has promoted the initiative is problematic.
Keep reading...
Show less
Cloud in Beth Gill's Catacomb. Photo by Brian Rogers, Courtesy Gill
Some dancers move to New York City with their sights set on a dream job: that one choreographer or company they have to dance for. But when Maggie Cloud graduated from Florida State University in 2010, she envisioned herself on a less straightforward path.
"I always had in mind that I would be dancing for different people," she says. "I knew I had some kind of range that I wanted to tap into."

Keep reading...
Show less
News
May. 18, 2018 12:05PM EST
The inimitable Alicia Alonso, now 97, remains at the helm of Ballet Nacional de Cuba. Photo by Leysis Quesada, Courtesy BNC
On the occasion of its 70th anniversary, the Ballet Nacional de Cuba tours the U.S. this spring with the resolute Cuban prima ballerina assoluta Alicia Alonso a the helm. Named a National Hero of Labor in Cuba, Alonso, 97, has weathered strained international relations and devastating fiscal challenges to have BNC emerge as a world-class dance company. Her dancers are some of ballet's best. On offer this time are Alonso's Giselle and Don Quixote. The profoundly Cuban company performs in Chicago May 18–20, Tampa May 23, Washington, D.C., May 29–June 3 and Saratoga, New York June 6–8.
Dance in Pop Culture
May. 17, 2018 10:12AM EST
Participants show off their plié. Screenshot via YouTube
We all know that the general population's knowledge of ballet is sometimes...a bit skewed. (See: people touching their fingertips to the top of their head, and Kendall Jenner hopping around at the barre.)
Would your average Joe know how to do ballet's most basic step: a plié? Or, more to the point, even know what it is?
SELF decided to find out.
Keep reading...
Show less
What Wendy's Watching
May. 22, 2018 02:50PM EST
PC Paul Kolnik
New York City Ballet is celebrating the Jerome Robbins Centennial with twenty (20!) ballets. The great American choreographer died in 1998, so very few of today's dancers have actually worked with him. There are plenty of stories about how demanding (at times brutally so) he could be in rehearsal. But Peter Boal has written about Robbins in a more balanced, loving way. In this post he writes about how Robbins' crystal clear imagery helped him approach a role with clarity and purpose.
Keep reading...
Show less
92Y Harkness Dance Center is hosting the first festival dedicated to dance films captured on mobile devices. Photo by Adam Grannick, Courtesy 92Y
Who says you need fancy equipment to make a festival-worthy dance film? Right now, two New York City–based dance film festivals are calling for aspiring filmmakers to show their stuff—and you don't need anything more cumbersome than a smartphone to get in on the action.

Here's everything you need to know about how to submit:
Keep reading...
Show less


Get Dance Magazine in your inbox