Inside DM
Dec. 20, 2017 02:00PM EST
Editors' Picks: Our Favorite Dance Magazine Stories from 2017
Jayme Thornton
2017 has been quite a year here at Dance Magazine. From launching our new website to celebrating the magazine's 90th anniversary, it's been a thrilling 12 months. To wrap up the year, the Dance Magazine team took a moment to share each of our favorite highlights.
---
Creative director Raymond Mingst: July's "The Hall of Fame"
I'll take any excuse to paw through decades-old issues of Dance Magazine. Our special 90th anniversary issue this July gave us just that opportunity. We reprinted some of our favorite covers—from Andy Warhol's illustration of Doris Humphrey (February 1959), to Baryshnikov on a motorcycle (January 1992).


Veronica Jiao's smart piece shed light on a serious problem the dance world tends to ignore. Although "SYTYCD" does wonderful things for dance by providing a platform that allows various genres to reach broader audiences, the show sometimes fails to recognize the responsibility it has.


I find Heffington to be one of the most fascinating figures in the dance world, and writer Brian Schaefer somehow managed to capture his inimitable quirk. Plus, he talked to Sia, who referred to herself as a "spaghetti woman."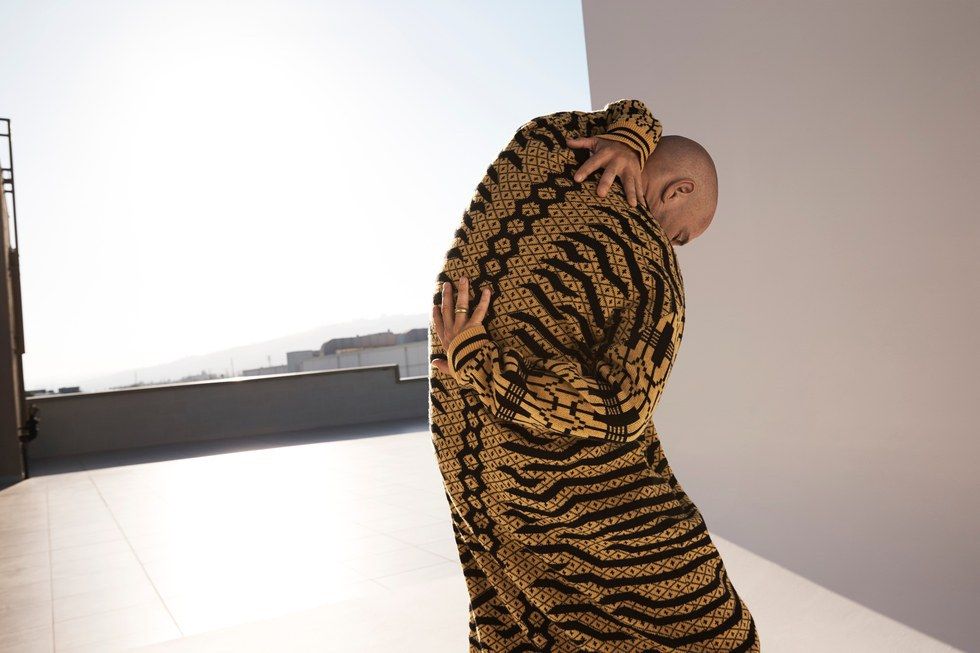 Heffington photographed by Jacob Sutton, styled by Mindy Le Brock in Kenzo
When writer Kathleen McGuire first pitched this story to me, she was super nervous about opening up and sharing her story about how untreated depression led her to quit dance. But as soon as we hit publish, we realized she was far from alone in feeling discarded by the dance world. The outpouring of support made us realize that dancers' mental health is a topic we need to cover further—so stay tuned for more in 2018.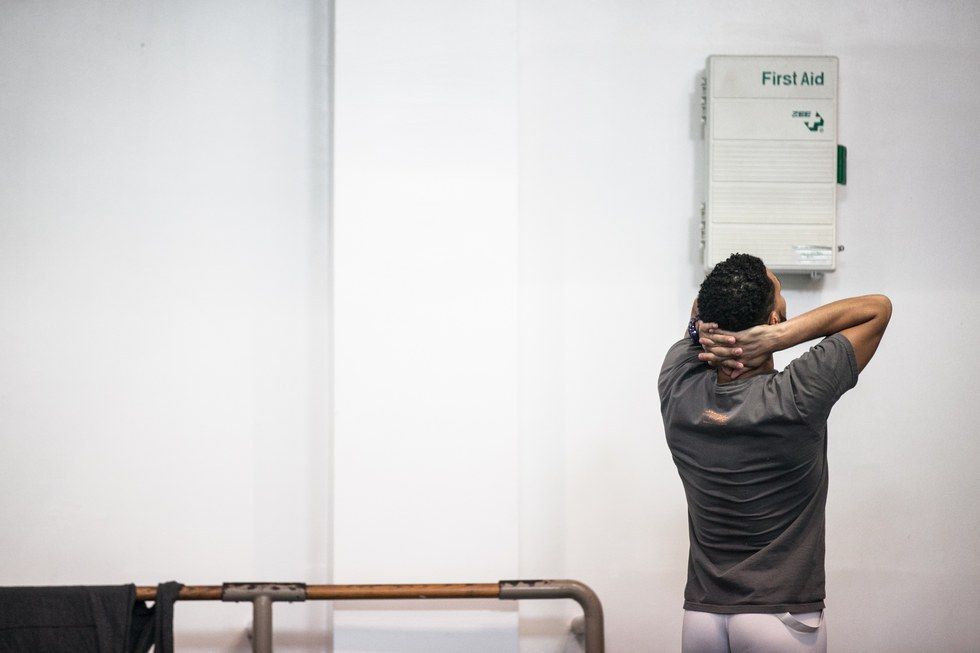 Quinn Wharton


I always loved going to see Wendy Whelan perform at City Ballet, and thought it was interesting to hear how she's created a whole second career for herself after retiring from NYCB. Plus, it was cool to get a picture of how she works in the studio and what it's like collaborating with her.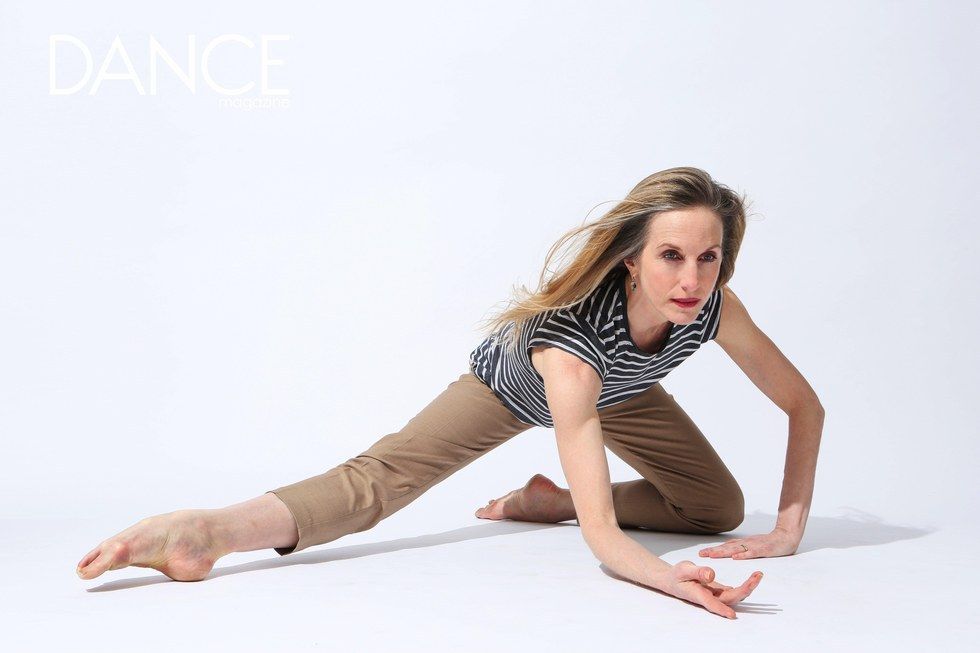 Jayme Thornton
I really wasn't going to mention one of my own stories, but I had to include this, partially because James is a trip, partially because the recipe is fantastic, but mostly because going to his apartment and being fed homemade chicken pot pie for this article tops my list of the most ridiculous (and awesome) things I've done at Dance Magazine.


Managing editor Madeline Schrock: Our July cover with Michelle Dorrance
The accompanying 90th-anniversary cover line, "Looking Back and Leaping Forward," is also a spot-on description of Dorrance's boundary-breaking work, and I love how she's photographed in tails in homage to tap's early legends. This fusion is a reminder of what makes great art: perspectives that acknowledge and build on the past, while contributing something fresh to the conversation.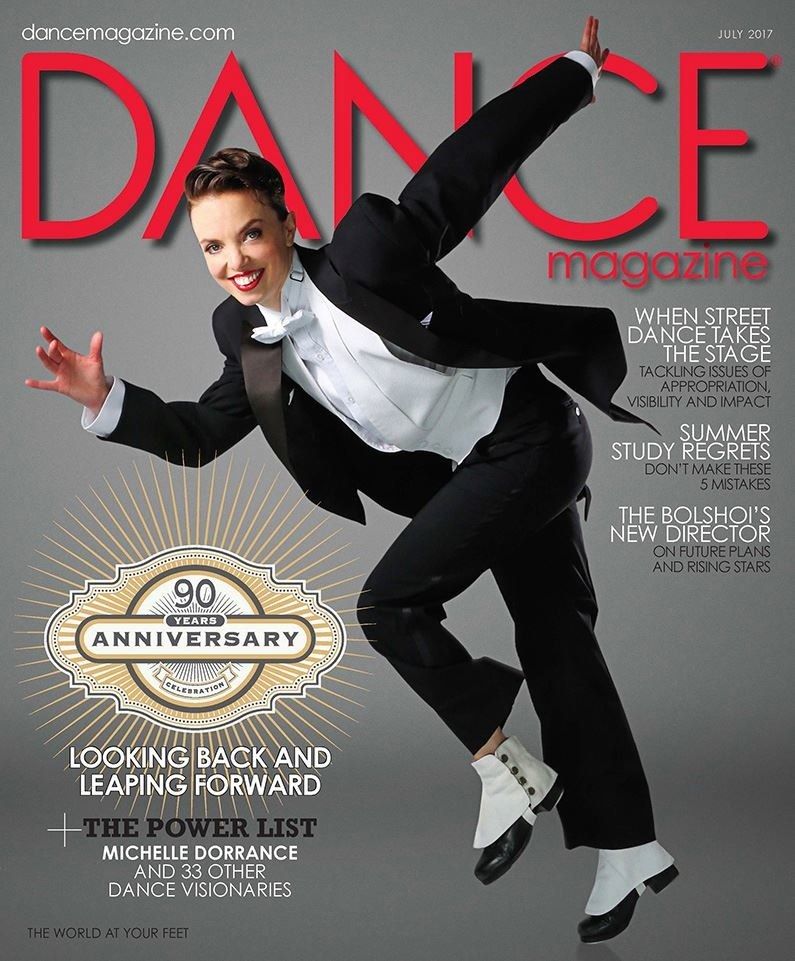 News
Jul. 15, 2019 12:30PM EST
Courtesy Ritzel
Capezio, Bloch, So Dança, Gaynor Minden.
At the top of the line, dancers have plenty of quality footwear options to choose from, and in most metropolitan areas, stores to go try them on. But for many of North America's most economically disadvantaged dance students, there has often been just one option for purchasing footwear in person: Payless ShoeSource.
Keep reading...
Show less
Jayme Thornton
When Sonya Tayeh saw Moulin Rouge! for the first time, on opening night at a movie theater in Detroit, she remembers not only being inspired by the story, but noticing the way it was filmed.
"What struck me the most was the pace, and the erratic feeling it had," she says. The camera's quick shifts and angles reminded her of bodies in motion. "I was like, 'What is this movie? This is so insane and marvelous and excessive,' " she says. "And excessive is I think how I approach dance. I enjoy the challenge of swiftness, and the pushing of the body. I love piling on a lot of vocabulary and seeing what comes out."
Keep reading...
Show less
Robbie Fairchild in a still from In This Life, directed by Bat-Sheva Guez. Photo courtesy Michelle Tabnick PR
Back when Robbie Fairchild graced the cover of the May 2018 issue of Dance Magazine, he mentioned an idea for a short dance film he was toying around with. That idea has now come to fruition: In This Life, starring Fairchild and directed by dance filmmaker Bat-Sheva Guez, is being screened at this year's Dance on Camera Festival.
While the film itself covers heavy material—specifically, how we deal with grief and loss—the making of it was anything but: "It was really weird to have so much fun filming a piece about grief!" Fairchild laughs. We caught up with him, Guez and Christopher Wheeldon (one of In This Life's five choreographers) to find out what went into creating the 11-minute short film.
Keep reading...
Show less
Terry Notary in a movement capture suit during the filming of Rise of the Planet of the Apes. Photo by Sigtor Kildal, Courtesy Notary
When Hollywood needs to build a fantasy world populated with extraordinary creatures, they call Terry Notary.
The former gymnast and circus performer got his start in film in 2000 when Ron Howard asked him to teach the actors how to move like Whos for How the Grinch Stole Christmas. Notary has since served as a movement choreographer, stunt coordinator and performer via motion capture technology for everything from the Planet of the Apes series to The Hobbit trilogy, Avatar, Avengers: Endgame and this summer's The Lion King.
Since opening the Industry Dance Academy with his wife, Rhonda, and partners Maia and Richard Suckle, Notary also offers movement workshops for actors in Los Angeles.
Keep reading...
Show less