Are You Cross-Training Too Much? Watch Out for These 7 Telltale Signs
Overdoing it outside the studio could hurt your dancing. Photo by Becca Matimba/Unsplash
Every dancer is told to cross-train. But, the million-dollar question you should be asking is:
Is it helping my dance career…or hurting it?
Why It Matters: Cross-training can be a powerful tool to give you the physicality you need to compete in today's dance world. However, if done wrong, it can also undo all of your hard work in the studio.
---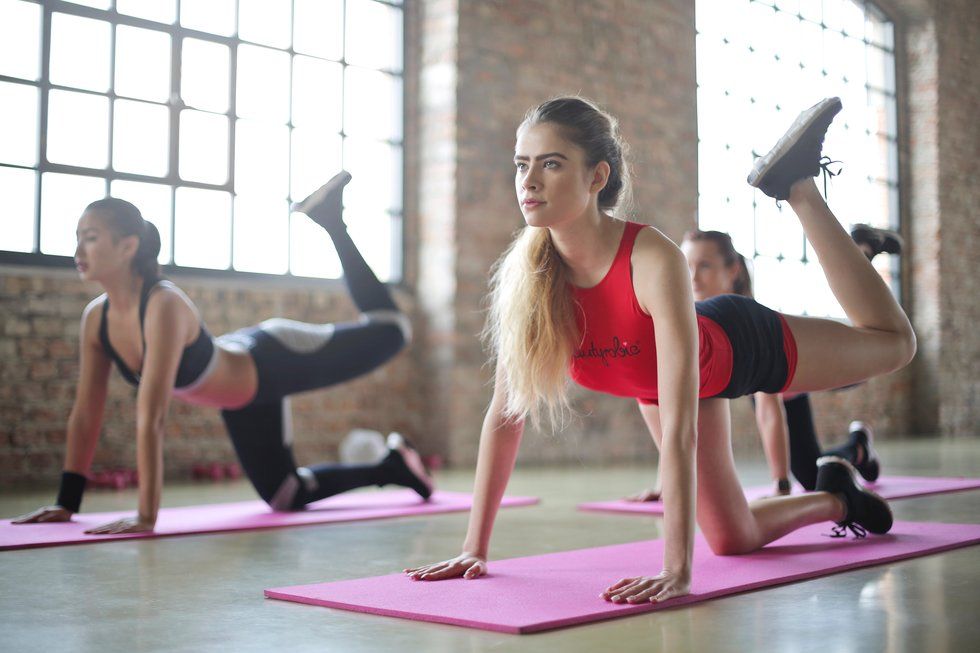 When you rest after exercise is when you grow stronger. Photo by Bruce Mars/Unsplash
Exercise is a stress on your body. If you work out with sufficient intensity, it temporarily weakens you. It's during the 48-72 hour recovery period afterwards when your body rebuilds itself that you get the benefits.
When done properly, one or two high quality cross-training sessions per week is all you need. But all too often, dancers go overboard with a "more is better" mentality. The problem is that working out too frequently and neglecting the recovery phase could put the body in a perpetually weakened state.
Then, because you are under-recovered, you won't have enough energy or focus to put into your workouts to make them effective. Without proper intensity, you'll just burn through precious energy stores, leaving even less energy to dedicate to your true passion: dancing.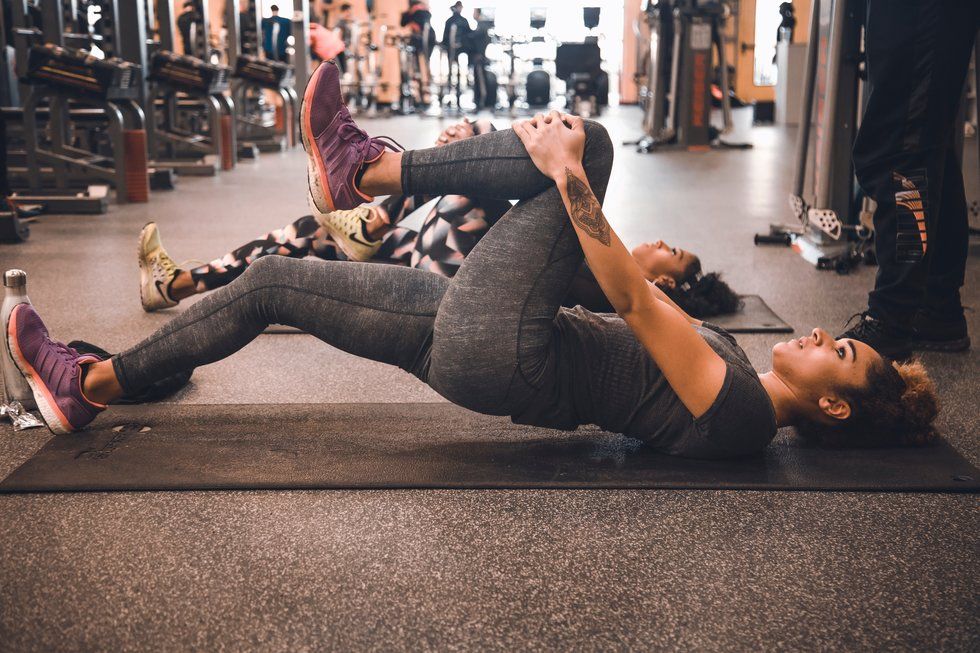 If you spend too much energy cross-training, you won't have enough left for dancing. Photo by Martine Jacobsen/Unsplash
How much is too much? The tipping point is different for every dancer. But, if you are experiencing one or more of these symptoms consistently, there's a good chance you are overtraining:
Physical exhaustion: Do you feel sluggish and "heavy," like you have to drag your body around throughout the day? Is your technique falling apart: Are you struggling with balances, falling out of pirouettes, running out of breath, lacking the firepower to attack combinations?
Mental exhaustion: Are your concentration and memory impaired? Do you struggle to retain combinations? Do you lack motivation?
Emotional exhaustion: Are you irritable, depressed, sad, frustrated? Do you burst into tears randomly, feel like you can't do anything right in class, or get so frustrated with your dancing that you are tempted to quit ballet altogether?
Increased injuries: Do you have little aches and pains that won't go away, or a catastrophic injury that has you sidelined for months?
Trouble sleeping at night: Are you unable to fall asleep, or do you wake up feeling unrested?
Weakened immune system: Do you find yourself getting sick more often? Do you feel dizzy or nauseated at times, even when you're not ill?
Fluctuations in appetite/body weight: Are you tempted to use food as a way to keep going and find yourself unable to stop eating? Or, have you lost your appetite?
Some of these symptoms can be career-ending. Others disrupt not only your ability to excel in your art, but your enjoyment of it, as well.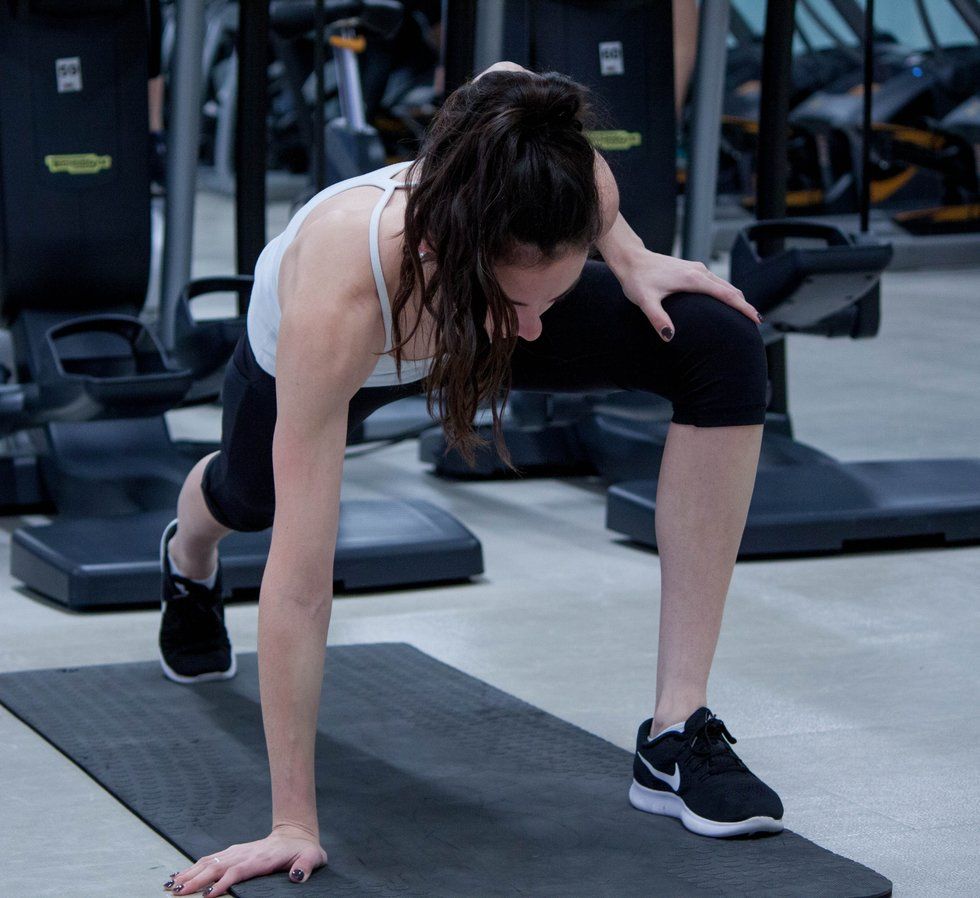 Listen to your body when it's telling you to back off. Photo by Trust Trukatsande/Unsplash.
Think of your body as your personal science experiment. If you listen and observe closely enough, it will give you signs when you are on the right path—and when you aren't.
When you find yourself regressing, instead of following the dancer's inclination to push harder, slow down. Do less. Focus on self-care. Let your body heal and recover.
Depending on how deep into the burnout zone you are, taking an easy dance class or even just light stretching will be all you should do until your body heals. There is no exact formula for how long this healing process will take, but minimizing the stress on your body—and ensuring you get proper nutrition and rest—will speed your recovery.
Once your health has returned to baseline, then you can start pushing your boundaries again.
Related Articles Around the Web
Martha Graham in Spectre-1914 from Martha Graham's Chronicle. Courtesy of Martha Graham Resources.
Paul Taylor's Post Meridian was last performed 30 years ago, which is well before any of the company's current dancers joined Paul Taylor Dance Company. In fact, it's before some of the dancers were even born. Every step and extreme angle of the body in the dream-like world of the 1965 work will be fine-tuned in the studio for PTDC's upcoming Lincoln Center season. However, the Taylor archive is where Post Meridian began for Eran Bugge.
Keep reading...
Show less
Left: Hurricane Harvey damage in Houston Ballet's Dance Lab; Courtesy Harlequin. Right: The Dance Lab pre-Harvey; Nic Lehoux, Courtesy Houston Ballet.
"The show must go on" may be a platitude we use to get through everything from costume malfunctions to stormy moods. But when it came to overcoming a literal hurricane, Houston Ballet was buoyed by this mantra to go from devastated to dancing in a matter of weeks—with the help of Harlequin Floors, Houston Ballet's longstanding partner who sprang into action to build new floors in record time.
Keep reading...
Show less
News
Oct. 22, 2019 10:55AM EST
Dinita Clark. Photo courtesy Cultural Counsel
Philadelphia's Pew Center for Arts & Heritage announced its 2019 grantees Monday evening, and the list included a couple of familiar names: Dinita Clark and David Gordon.

Keep reading...
Show less
A flyer showing Alberto Alonso, Fernando Alonso, Benjamin Steinberg and Alicia Alonso. Photo courtesy the author
Alicia has died. I walked around my apartment feeling her spirit, but knowing something had changed utterly.
My father, the late conductor Benjamin Steinberg, was the first music director of the Ballet de Cuba, as it was called then. I grew up in Vedado on la Calle 1ra y doce in a building called Vista al Mar. My family lived there from 1959 to 1963. My days were filled with watching Alicia teach class, rehearse and dance. She was everything: hilarious, serious, dramatic, passionate and elegiac. You lost yourself and found yourself when you loved her.
Keep reading...
Show less