News
Jul. 18, 2018 09:18AM EST
Paris Opéra Ballet Sues One of Its Own Dancers
The Paris Opéra Ballet has remained mostly silent in response to the dancers' calls for reform. Photo courtesy Zipporah Films
You'd think the Paris Opéra Ballet would be in damage-control mode after a leaked dancers' survey, in April, brought up worrying reports of harassment and mismanagement. But instead of addressing these issues internally, the French company is suing one of its own dancers in order to strip him of his union representative status and subsequently be free to fire him.
Dalloz Actualité, a French online magazine specializing in legal matters, elaborated on the lawsuit in an article published last week. The corps de ballet dancer taken to court, whom we'll call "S." to protect his identity, wasn't actually a member of the Commission for Artistic Expression, the elected group of dancers who put together the survey. He is described as a "geek" who provided technical support to ensure the validity of the results.
---
If you missed news of the lengthy survey, the results were grim: 108 dancers took part, out of a total of 154, and 77% of respondents declared that they have been the victim of verbal harassment or have witnessed it. 26% have suffered or witnessed sexual harassment. 90% said that they didn't consider their current management up to par, and nearly 60% believed no consideration was shown for their work.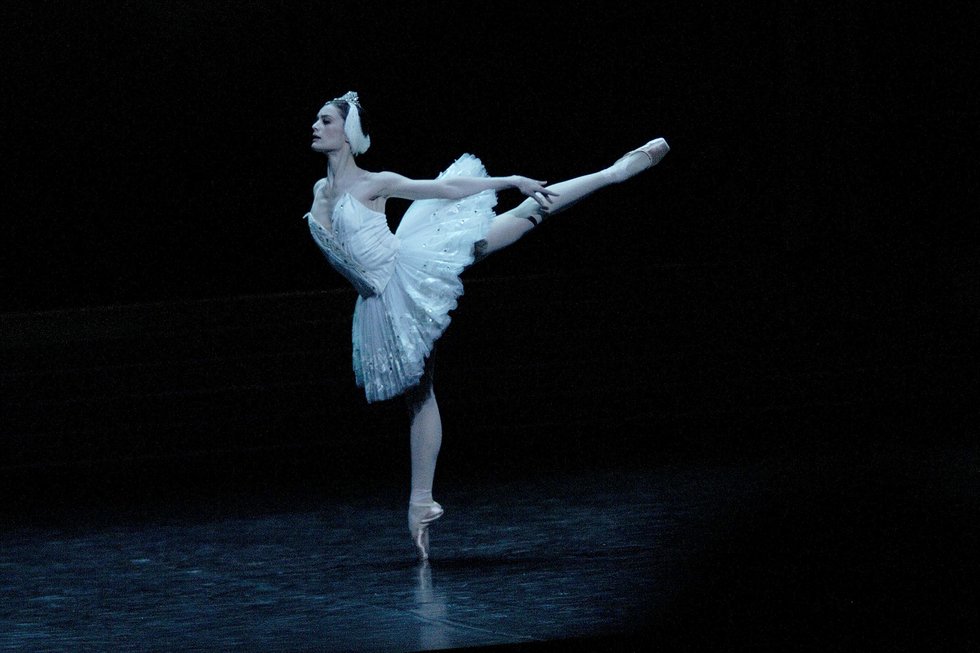 Aurélie Dupont was a Paris Opera Ballet star before being named director in 2016. Her in Le Lac, photo by Maurizio Petrone.
Press reports sent the Paris Opéra scrambling for a response this spring. General director Stéphane Lissner appeared keen to sweep the matter under the carpet, while Aurélie Dupont, who was appointed artistic director in 2016 after Benjamin Millepied's abrupt exit and whose management skills were called into question, has remained mostly silent. In her only interview, with Le JDD earlier this month, she stated that she was "hurt" by the survey and that her track record is "very positive," adding that "any harassment is intolerable." According to Dupont, an internal audit is scheduled for next season.
It seems, however, that the POB is currently more preoccupied with retaliation than cultural change. As Dalloz reports, S. was ordered by management to hand over access to the raw data of the survey. Instead, S. transferred it to a bailiff in order to protect it (with the anonymity of respondents at stake). Around the same time, S. was appointed as a representative of one of the Paris Opéra's unions, Sud spectacle.
The company claims in its lawsuit that the appointment only came in order to prevent S. from being fired, as union reps have their employment protected in France. According to Dalloz, in response, S.'s lawyer introduced evidence showing that the threat of a dismissal procedure against his client only came after his union appointment.
The court's decision is expected on September 6. Until then, the Paris Opéra would do well to use the summer to reflect on its tone-deaf response to calls for reform within its own ranks. As a Guardian piece showed this week, ballet directors elsewhere are waking up to the need for healthier institutional practices and stronger safeguards in the #MeToo era. Suing dissenters is hardly the way to get there.
From Your Site Articles
Related Articles Around the Web
Sergei Diaghilev, who was terrified of the sea, posing with a life preserver aboard a ship. Photo courtesy DM Archives
On August 19, 1929, shockwaves were felt throughout the dance world as news spread that impresario Sergei Diaghilev had died. The founder of the Ballets Russes rewrote the course of ballet history as the company toured Europe and the U.S., championing collaborations with modernist composers, artists and designers such as Igor Stravinsky, Pablo Picasso and Coco Chanel. The company launched the careers of its five principal choreographers: Michel Fokine, Vaslav Nijinsky, Léonide Massine, Bronislava Nijinska and George Balanchine.
Keep reading...
Show less
The USC Kaufman graduating class with Mikhail Baryshnikov. Gus Ruelas/USC
Just four years ago, the University of Southern California's Glorya Kaufman School of Dance welcomed its first class of BFA students. The program—which boasts world-class faculty and a revolutionary approach to training focused on collaboration and hybridity—immediately established itself as one of the country's most prestigious and most innovative.
Now, the first graduating class is entering the dance field. Here, six of the 33 graduates share what they're doing post-grad, what made their experience at USC Kaufman so meaningful and how it prepared them for their next steps:
Keep reading...
Show less
Alice Sheppard/Kinetic Light in DESCENT, which our readers chose as last year's "Most Moving Performance." Photo by Jay Newman, courtesy Kinetic Light
Yes, we realize it's only August. But we can't help but to already be musing about all the incredible dance happenings of 2019.
We're getting ready for our annual Readers' Choice feature, and we want to hear from you about the shows you can't stop thinking about, the dance videos that blew your mind and the artists you discovered this year who everyone should know about.
Keep reading...
Show less
Courtesy Chiara Valle
Chiara Valle is just one of many dancers heading back to the studio this fall as companies ramp up for the season. But her journey back has been far more difficult than most.
Valle has been a trainee at The Washington Ballet since 2016, starting at the same time as artistic director Julie Kent. But only a few months into her first season there, she started experiencing excruciating pain high up in her femur. "It felt like someone was stabbing me 24/7," she says. Sometimes at night, the pain got so bad that her roommates would bring her dinner to the bathtub.
Keep reading...
Show less