News
Jul. 18, 2018 09:18AM EST
Paris Opéra Ballet Sues One of Its Own Dancers
The Paris Opéra Ballet has remained mostly silent in response to the dancers' calls for reform. Photo courtesy Zipporah Films
You'd think the Paris Opéra Ballet would be in damage-control mode after a leaked dancers' survey, in April, brought up worrying reports of harassment and mismanagement. But instead of addressing these issues internally, the French company is suing one of its own dancers in order to strip him of his union representative status and subsequently be free to fire him.
Dalloz Actualité, a French online magazine specializing in legal matters, elaborated on the lawsuit in an article published last week. The corps de ballet dancer taken to court, whom we'll call "S." to protect his identity, wasn't actually a member of the Commission for Artistic Expression, the elected group of dancers who put together the survey. He is described as a "geek" who provided technical support to ensure the validity of the results.
---
If you missed news of the lengthy survey, the results were grim: 108 dancers took part, out of a total of 154, and 77% of respondents declared that they have been the victim of verbal harassment or have witnessed it. 26% have suffered or witnessed sexual harassment. 90% said that they didn't consider their current management up to par, and nearly 60% believed no consideration was shown for their work.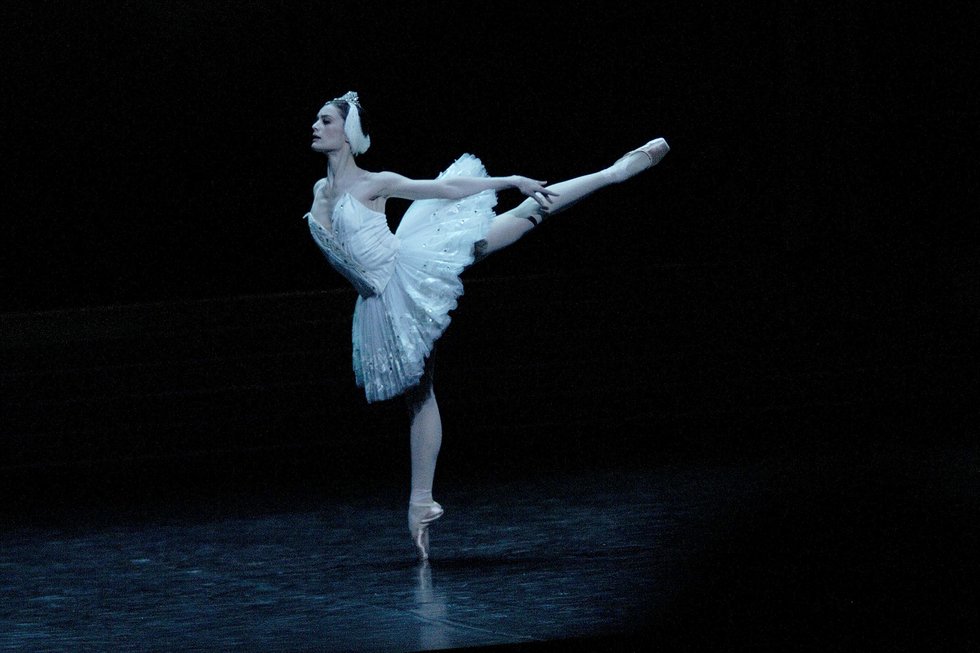 Aurélie Dupont was a Paris Opera Ballet star before being named director in 2016. Her in Le Lac, photo by Maurizio Petrone.
Press reports sent the Paris Opéra scrambling for a response this spring. General director Stéphane Lissner appeared keen to sweep the matter under the carpet, while Aurélie Dupont, who was appointed artistic director in 2016 after Benjamin Millepied's abrupt exit and whose management skills were called into question, has remained mostly silent. In her only interview, with Le JDD earlier this month, she stated that she was "hurt" by the survey and that her track record is "very positive," adding that "any harassment is intolerable." According to Dupont, an internal audit is scheduled for next season.
It seems, however, that the POB is currently more preoccupied with retaliation than cultural change. As Dalloz reports, S. was ordered by management to hand over access to the raw data of the survey. Instead, S. transferred it to a bailiff in order to protect it (with the anonymity of respondents at stake). Around the same time, S. was appointed as a representative of one of the Paris Opéra's unions, Sud spectacle.
The company claims in its lawsuit that the appointment only came in order to prevent S. from being fired, as union reps have their employment protected in France. According to Dalloz, in response, S.'s lawyer introduced evidence showing that the threat of a dismissal procedure against his client only came after his union appointment.
The court's decision is expected on September 6. Until then, the Paris Opéra would do well to use the summer to reflect on its tone-deaf response to calls for reform within its own ranks. As a Guardian piece showed this week, ballet directors elsewhere are waking up to the need for healthier institutional practices and stronger safeguards in the #MeToo era. Suing dissenters is hardly the way to get there.
Related Articles Around the Web
Many of the dancers of 10000 Gestures weren't wearing much clothing when they started climbing on audience members. Photo by Ursula Kaufmann via nyuskirball.org
Some of my favorite experiences as both an audience member and a dancer have involved audience participation. Artists who cleverly use participatory moments can make bold statements about the boundaries between performer and spectator, onstage and off. And the challenge to be more than a passive viewer can redefine an audience's relationship to what they're watching. But all the experiences I've loved have had something in common: They've given audiences a choice.
A few weeks back, I had a starkly different experience—one that has caused me to think deeply about how consent should play into audience-performer relationships.
Keep reading...
Show less
This high school dance team's Harry Potter routine has gone viral. Screenshot via ThePac Walden Grove's YouTube channel.
What happens when you mix two really good things together? Sometimes, it can be magical. It's practically guaranteed when one of those elements is the wizarding world of Harry Potter, and the other is—wait for it—dance-team–style hip hop.
Keep reading...
Show less
News
Oct. 12, 2018 11:04AM EST
Adam McKinney's HaMapah/The Map. Photo by Lafotographeuse, Courtesy McKinney
When the Bible spoke of the "ingathering of the exiles," it didn't have dance in mind. Yet, this month, more than 100 dancers, choreographers and scholars from around the world will gather at Arizona State University to celebrate the impact of Jews and the Jewish experience on dance. From hora to hip hop, social justice to somatics, ballet to Gaga, the three-day event (Oct. 13–15) is "deliberately inclusive," says conference organizer and ASU professor Naomi Jackson.
Keep reading...
Show less


Get Dance Magazine in your inbox