In ballet partnering, the male dancer has important responsibilities beyond technically supporting his ballerina. My partnerships with New York City Ballet principal dancers Kyra Nichols, Jenifer Ringer and Wendy Whelan gave me years of experience in adapting to their different needs to create more effective onstage collaborations. Here are some tips for male ballet dancers to consider As they advance in their training and career.
(For tips for female ballet dancers, click here.)
---
Learn Her Sense of Musicality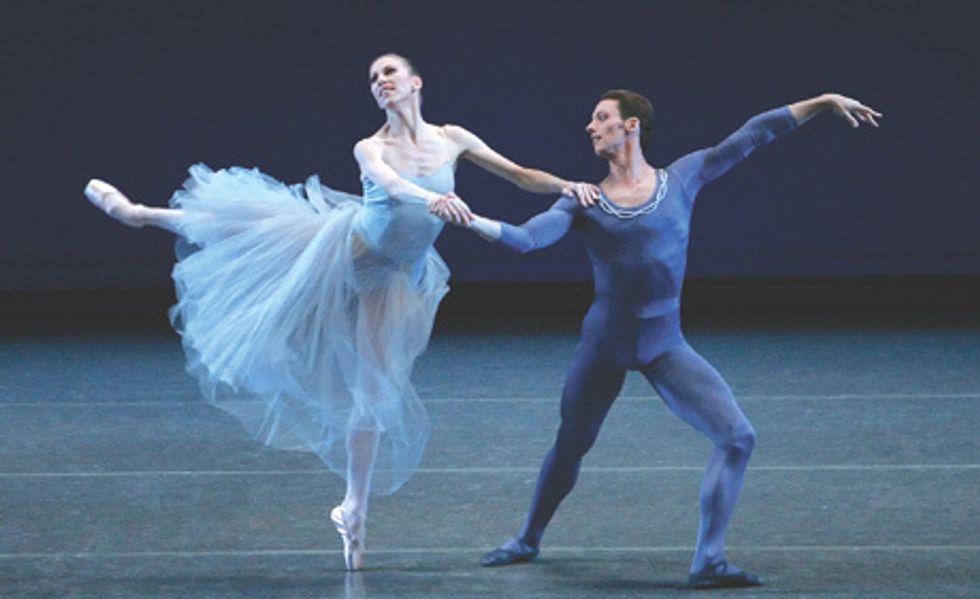 Philip Neal and Kyra Nichols in Balanchine's Serenade, photo by Paul Kolnik
A great partner tunes into a ballerina's sense of music, tempo, timing. It's vital to adapt to her needs in the moment without losing yourself. "For me, a partner needed to be intuitive, to understand my musicality. It's a live art and things happen. You can't rehearse away spontaneity," says Kyra Nichols. I learned all of Kyra's choreography to anticipate how she may interpret any given step, especially with a change in conductor. We didn't practice any combinations before the curtain rose, but rather trusted in our unspoken, visceral bond.
Develop Emotional Sensitivity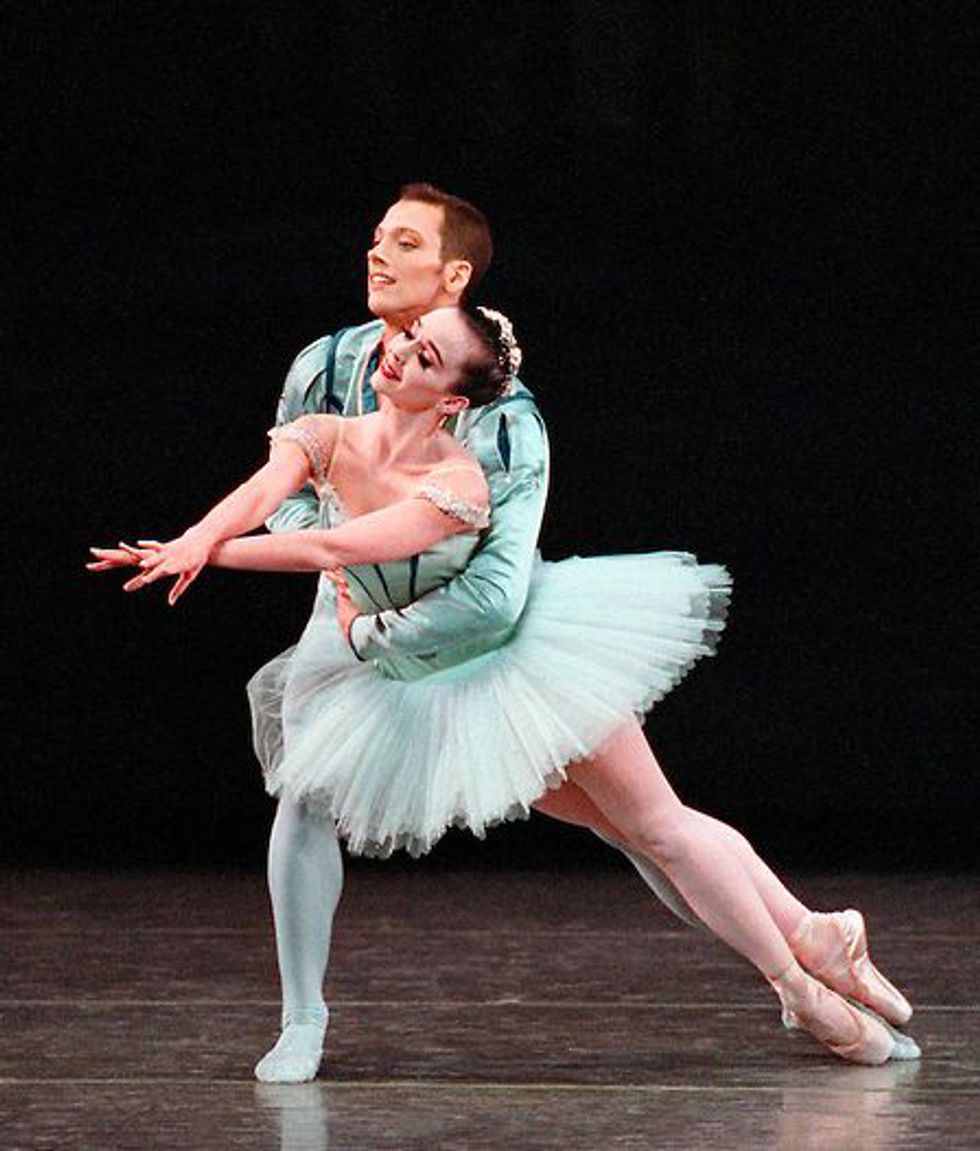 Philip Neal with Jenifer Ringer. Photo by Paul Kolnik
One must also develop an emotional awareness to what his partner is currently feeling. Ballet requires the dancer to tap into an authentic emotional place. Sensitively responding to one's partner respects the dynamics of the interpersonal relationship.
"There is an element of sacrifice that the best partners have where they will do what must be done to help the ballerina be successful in her step," says Jenifer Ringer. "No matter how much you rehearse, emotions in the moment could change how two individuals dancing together might execute any step."
Shepherd Each Other through Vulnerability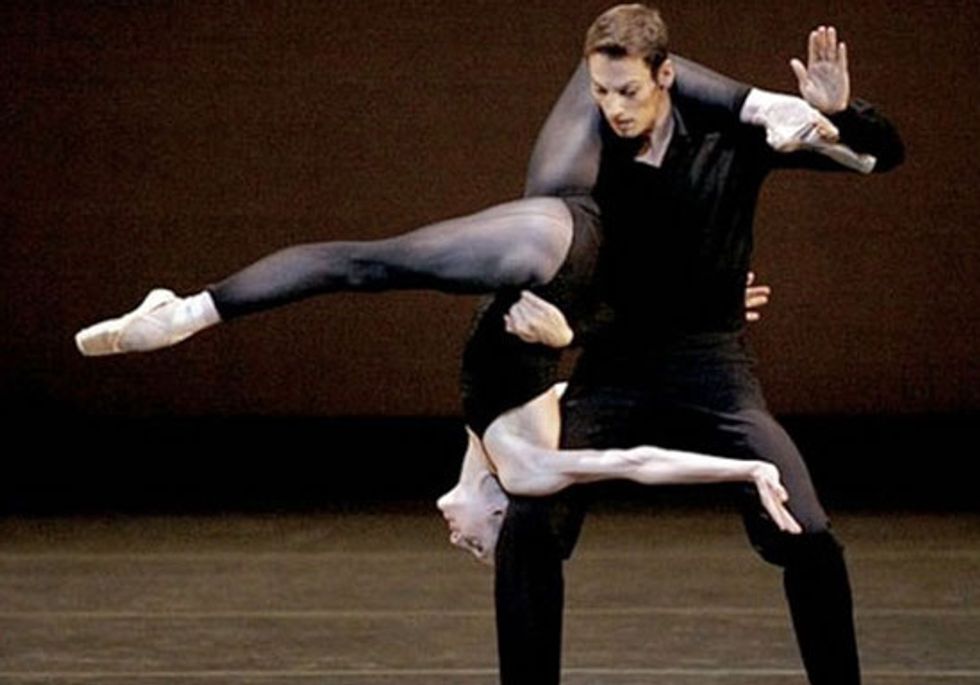 Philip Neal with Wendy Whelan. Photo by Paul Kolnik
Throughout the rehearsal process and performance, dancers are vulnerable, subject to criticism and injury. An exceptional partner always has his ballerina's back. She must trust you, not only with her physical safety, but also for emotional support. Often in larger companies, there can be an onus on dancers to prepare without extensive supervision. Dancers may have to rely on each other for another set of compassionate eyes.
"I've always worked best with a partner when I have felt an energetic chemistry—a creative chemistry," says Wendy Whelan. "It certainly always helped for me to have a musical partner, but more than anything else I had to be able to share myself with that person in order to work through challenges with honesty and have fun with them." My rehearsals with Wendy could be a riotously good time. We shared a similar sense of humor and our banter sometimes resembled an episode of "Will & Grace." But we always remained focused, helping each other through some challenging circumstances.
Know When to Get Out of the Way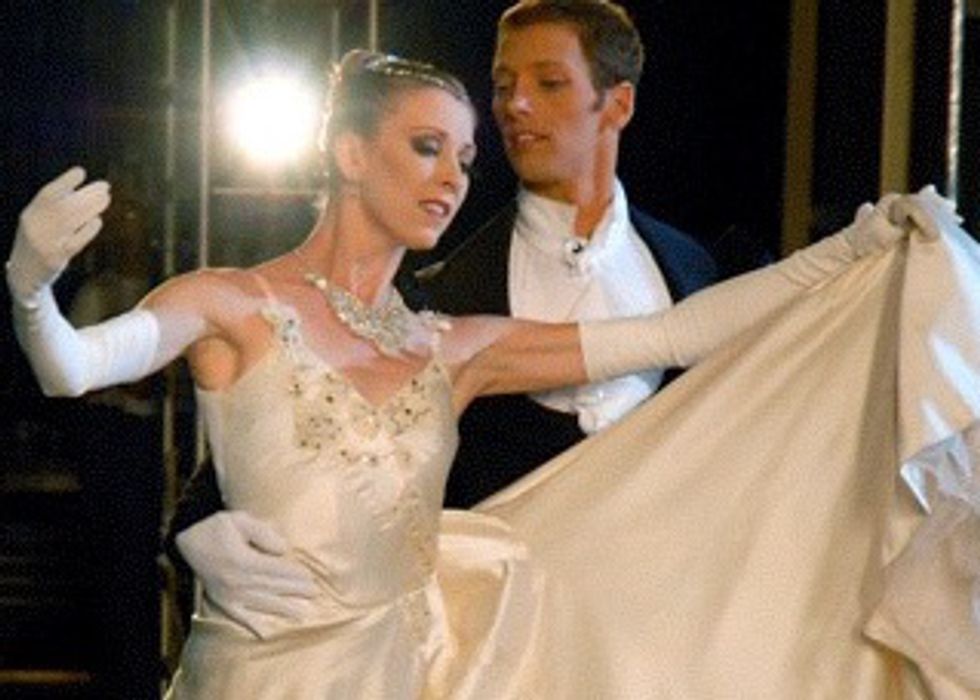 Philip Neal and Kyra Nichols, photo by Kyle Froman
Even though it's called a partnership, sometimes you'll have to step back and give her breathing room. Partnering is also no place for grandstanding. I personally searched for a balance between self-display and deferential modesty. "For me, a partner needed to be there when I needed him and not intrusive when I didn't," says Nichols. I partnered Kyra by her fingertips, often maneuvering her wrists instead of her hands. I kept quite a distance between our bodies to magnify the illusion of her self-sufficiency. And I didn't touch her waist until after she started her own turns (but I credit Mr. Balanchine for that bit of ingenuity).
Find Mutual Camaraderie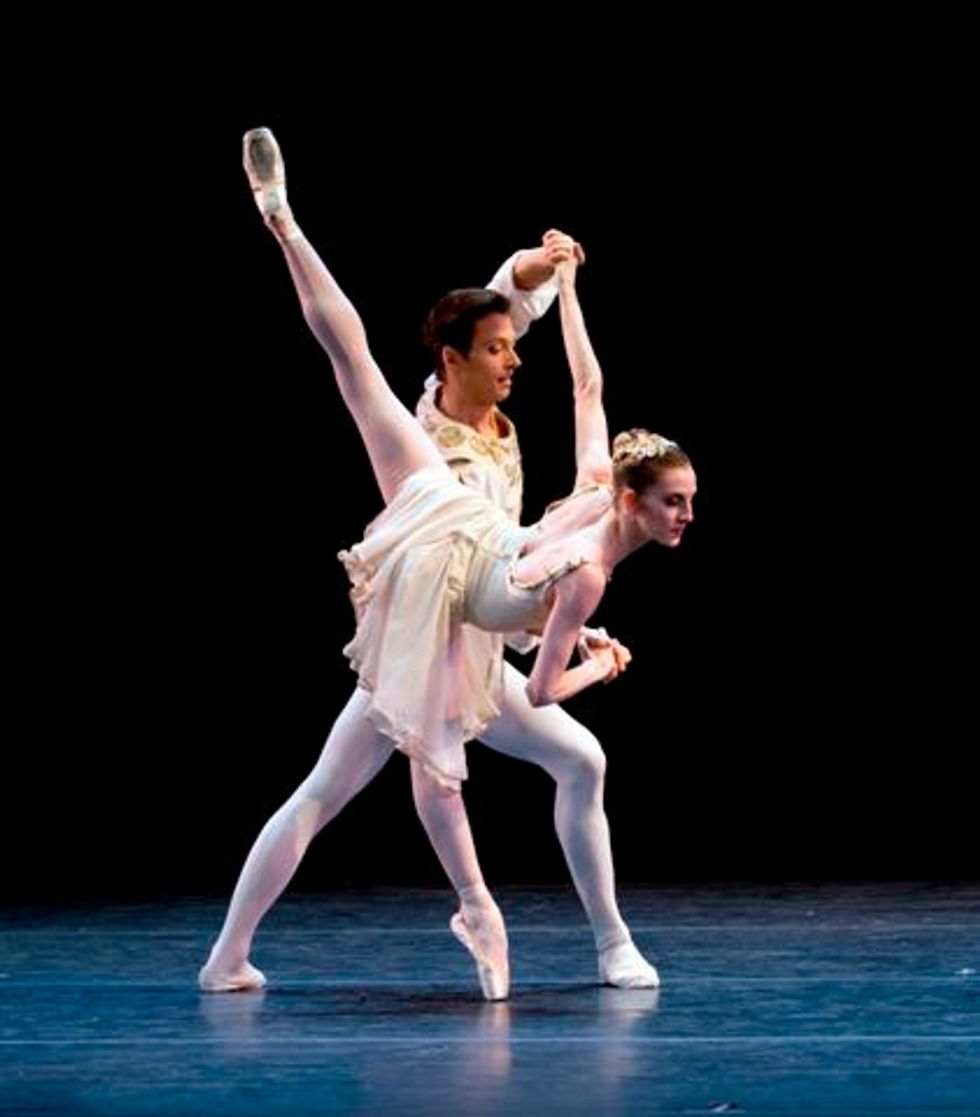 Philip Neal and Wendy Whelan. Photo by Paul Kolnik
Building a great partnership is like any successful relationship. You grow in it together and you change together. Support each other in your solo work. Dancers should become technically and emotionally available to each other, deepening the sense of camaraderie. There's a partnership beyond the pas de deux.