Become a Better Partner: Tips for Men
Philip Neal teaching at Next Generation Ballet
In ballet partnering, the male dancer has important responsibilities beyond technically supporting his ballerina. My partnerships with New York City Ballet principal dancers Kyra Nichols, Jenifer Ringer and Wendy Whelan gave me years of experience in adapting to their different needs to create more effective onstage collaborations. Here are some tips for male ballet dancers to consider As they advance in their training and career.
(For tips for female ballet dancers, click here.)
---
Learn Her Sense of Musicality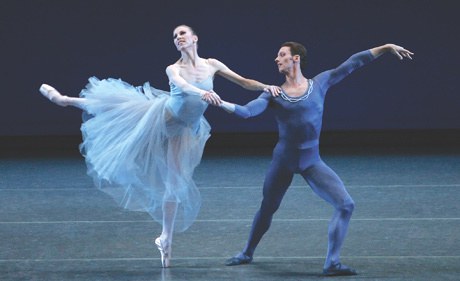 Philip Neal and Kyra Nichols in Balanchine's Serenade, photo by Paul Kolnik
A great partner tunes into a ballerina's sense of music, tempo, timing. It's vital to adapt to her needs in the moment without losing yourself. "For me, a partner needed to be intuitive, to understand my musicality. It's a live art and things happen. You can't rehearse away spontaneity," says Kyra Nichols. I learned all of Kyra's choreography to anticipate how she may interpret any given step, especially with a change in conductor. We didn't practice any combinations before the curtain rose, but rather trusted in our unspoken, visceral bond.
Develop Emotional Sensitivity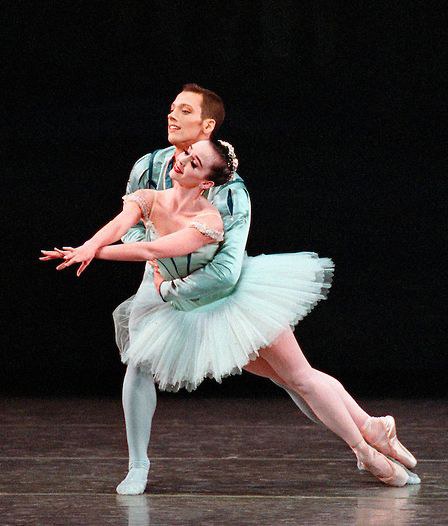 Philip Neal with Jenifer Ringer. Photo by Paul Kolnik
One must also develop an emotional awareness to what his partner is currently feeling. Ballet requires the dancer to tap into an authentic emotional place. Sensitively responding to one's partner respects the dynamics of the interpersonal relationship.
"There is an element of sacrifice that the best partners have where they will do what must be done to help the ballerina be successful in her step," says Jenifer Ringer. "No matter how much you rehearse, emotions in the moment could change how two individuals dancing together might execute any step."
Shepherd Each Other through Vulnerability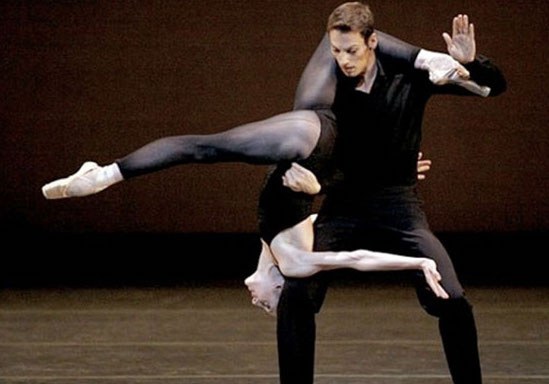 Philip Neal with Wendy Whelan. Photo by Paul Kolnik
Throughout the rehearsal process and performance, dancers are vulnerable, subject to criticism and injury. An exceptional partner always has his ballerina's back. She must trust you, not only with her physical safety, but also for emotional support. Often in larger companies, there can be an onus on dancers to prepare without extensive supervision. Dancers may have to rely on each other for another set of compassionate eyes.
"I've always worked best with a partner when I have felt an energetic chemistry—a creative chemistry," says Wendy Whelan. "It certainly always helped for me to have a musical partner, but more than anything else I had to be able to share myself with that person in order to work through challenges with honesty and have fun with them." My rehearsals with Wendy could be a riotously good time. We shared a similar sense of humor and our banter sometimes resembled an episode of "Will & Grace." But we always remained focused, helping each other through some challenging circumstances.
Know When to Get Out of the Way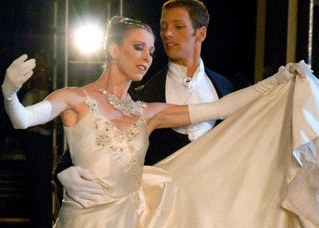 Philip Neal and Kyra Nichols, photo by Kyle Froman
Even though it's called a partnership, sometimes you'll have to step back and give her breathing room. Partnering is also no place for grandstanding. I personally searched for a balance between self-display and deferential modesty. "For me, a partner needed to be there when I needed him and not intrusive when I didn't," says Nichols. I partnered Kyra by her fingertips, often maneuvering her wrists instead of her hands. I kept quite a distance between our bodies to magnify the illusion of her self-sufficiency. And I didn't touch her waist until after she started her own turns (but I credit Mr. Balanchine for that bit of ingenuity).
Find Mutual Camaraderie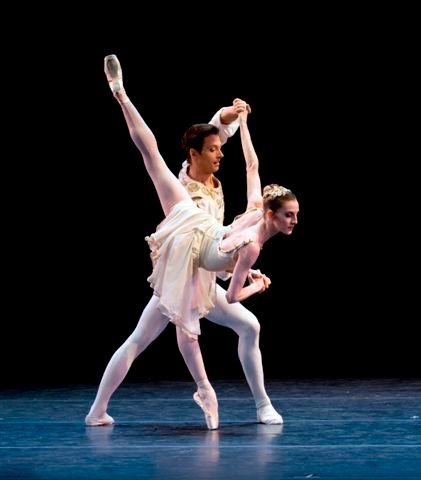 Philip Neal and Wendy Whelan. Photo by Paul Kolnik
Building a great partnership is like any successful relationship. You grow in it together and you change together. Support each other in your solo work. Dancers should become technically and emotionally available to each other, deepening the sense of camaraderie. There's a partnership beyond the pas de deux.
PC Kevin Berne, courtesy Boneau/Bryan-Brown
Choreographer Sergio Trujillo asked the women auditioning for ensemble roles in his newest musical to arrive in guys' clothing—"men's suits, or blazers and ties," he says. He wasn't being kinky or whimsical. The entire ensemble of Summer: The Donna Summer Musical is female, playing men and women interchangeably as they unfold the history of the chart-busting, Grammy-winning, indisputable Queen of Disco.
courtesy www.today.com
Keep reading...
Show less
Dance in Pop Culture
Apr. 20, 2018 12:37PM EST
Ballet Zaida; Courtesy Agnes Muljadi
Have a scroll through Agnes Muljadi's Instagram feed (@artsyagnes), and you'll notice that in between her ballet shots is a curated mix of lifestyle pics. So what exactly sets her apart from the other influencers you follow? Muljadi has made a conscious effort to only feature natural beauty products, sustainable fashion and vegan foods. With over 500k followers, her social strategy (and commitment to making ethical choices) is clearly a hit. Ahead, learn why Muljadi switched to a vegan lifestyle, and the surprising way it's helped her dance career.
Keep reading...
Show less
StockSnap
When I wrote about my struggle with depression, and eventual departure from dance because of it, I expected criticism. I was prepared to be challenged. But much to my relief, and horror, dancers from all over the world responded with support and stories of solidarity. The most critical response I saw was this one:
"Dance isn't for everyone."
This may as well be a mantra in the dance world. We have become entrenched in the Darwinian notion that the emotionally weak will be weeded out. There is no room for them anyway.
Keep reading...
Show less
News
Apr. 17, 2018 12:08PM EST
A leaked survey reveals trouble at Paris Opéra Ballet. POB in Balanchine's "Emeralds." Photo by Agathe Poupeney, Courtesy Lincoln Center.
The #MeToo movement has made its way to France's biggest ballet company.

An anonymous survey recently leaked to the French press revealed major turbulence at the Paris Opéra Ballet. The Straits Times reports that the survey was conducted by an internal group representing POB's dancers. In it, there are numerous claims of bullying, sexual harassment and management issues.
Nearly all of the dancers (132 out of 154) answered the questionnaire, but they didn't know it would be made public. (Around 100 of them later signed a statement saying they didn't consent to its release.)
Keep reading...
Show less
The Creative Process
Apr. 20, 2018 09:30AM EST
Brandon Sterling Baker never tries to make it a "light show." Photo by Lora Robertson, courtesy Baker
He may not be a household name, but you probably know Brandon Stirling Baker's work. The 30-year-old has designed the lighting for most of Justin Peck's ballets—including Heatscape for Miami City Ballet, and the edgy The Times Are Racing for New York City Ballet—but also Jamar Roberts' new Members Don't Get Weary at Alvin Ailey American Dance Theater and a trio of Martha Graham duets for L.A. Dance Project.
He's been fascinated by lighting ever since he attended a public performing arts middle school in Sherman Oaks, California, where he had his first experiences lighting shows. He also has a background in music (he plays guitar and bass) and in drawing. Both, he says, are central to the way he approaches lighting dance.
Keep reading...
Show less
Update: Due to an overwhelming response, the in-person audition has been moved to a larger location to accommodate more dancers. See details below.

For the first time in more than 10 years, Janet Jackson is holding an open audition for dancers.
Even better? You could land a spot in her #JTribe simply by posting a video on social media.
Keep reading...
Show less


Get Dance Magazine in your inbox