From their first moments in the studio, female ballet dancers are taught to hold themselves upright and control each movement of their body with intense precision. Yet in partnering, these rules of independent practice are challenged. Sasha Janes, Indiana University's Jacobs School of Music faculty member and partnering coach, offers some tips for how female dancers can navigate this change in approach.
(For tips for male ballet dancers, click here.)
---
Develop Trust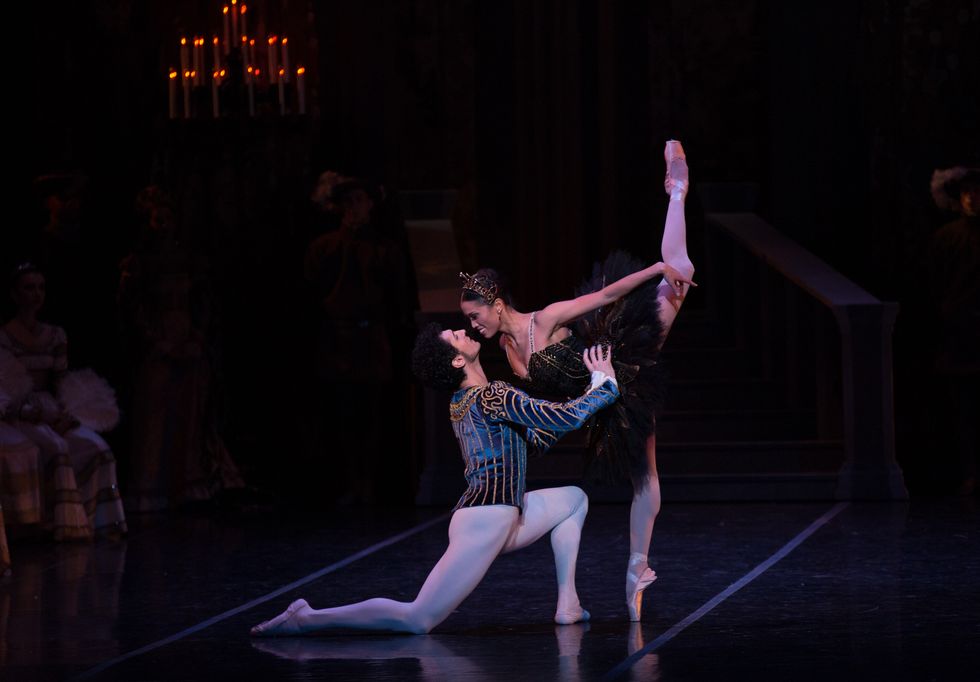 Boston Ballet's Lia Cirio and Lasha Khozashvili, photo by Rosalie O'Connor
There are times when you must turn all your body weight over to your partner and allow their performance to determine your performance. Just as in solo work, there are steps that cannot be executed without complete tenacious commitment. Be prepared to fall into or away from your partner with full energy. Trust is built through rehearsal and an achievable shared goal. If a step in partnering is done with half confidence, your partner will not be able to feel your intention and there is little hope for success.
Be Empathetic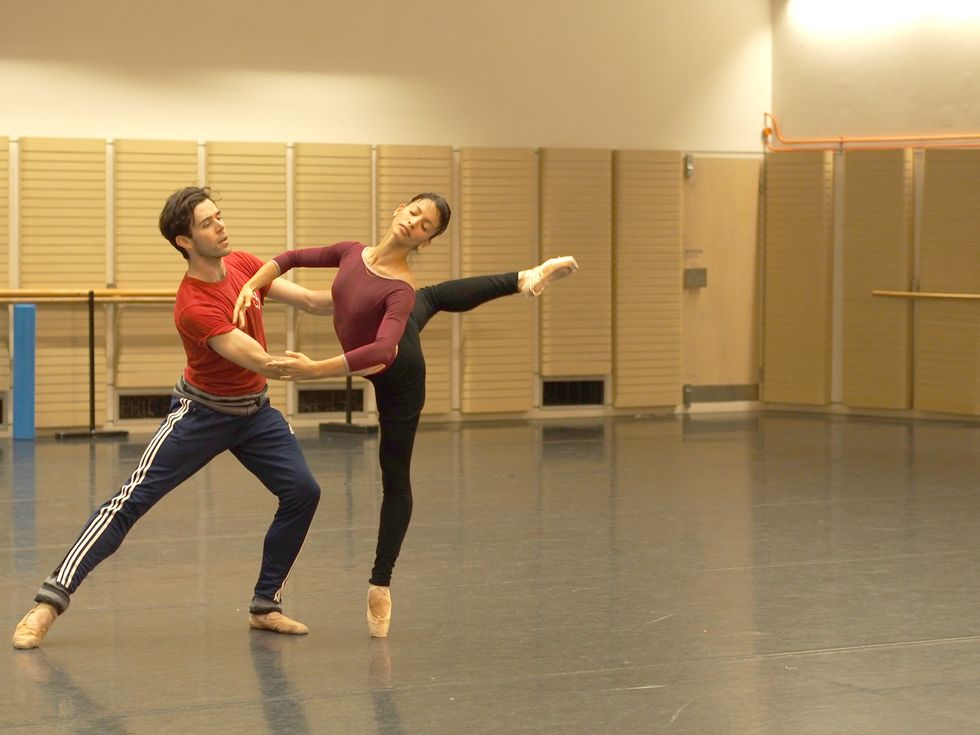 Houston Ballet's Connor Walsh and Karina Gonzalez, photo by Kate Longley
You have trained for years how to successfully move your body through space, so you understand the mechanics of the ballet body. Know where your partner's weight needs to be for a given step or transition, and be prepared to allow him to move into that space—a good partnership should make life easier, not harder.
Communicate Regularly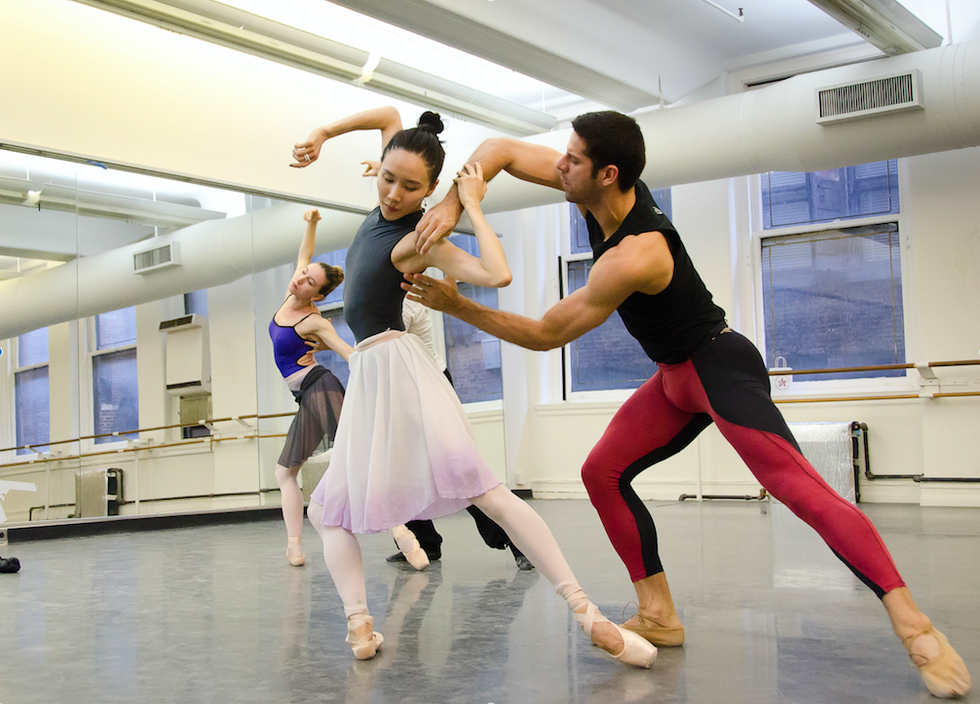 American Ballet Theatre's Hee Seo and Marcelo Gomes, photo by Kyle Froman
Speak to each other often. Oftentimes women fear that if we speak up or admit to being uncomfortable, we will be perceived as a "bad partner." The exact opposite is true. If a step isn't working, never be afraid to talk about it. If you let an issue go, it festers and can affect the chemistry and confidence of the partnership onstage.
Build Strength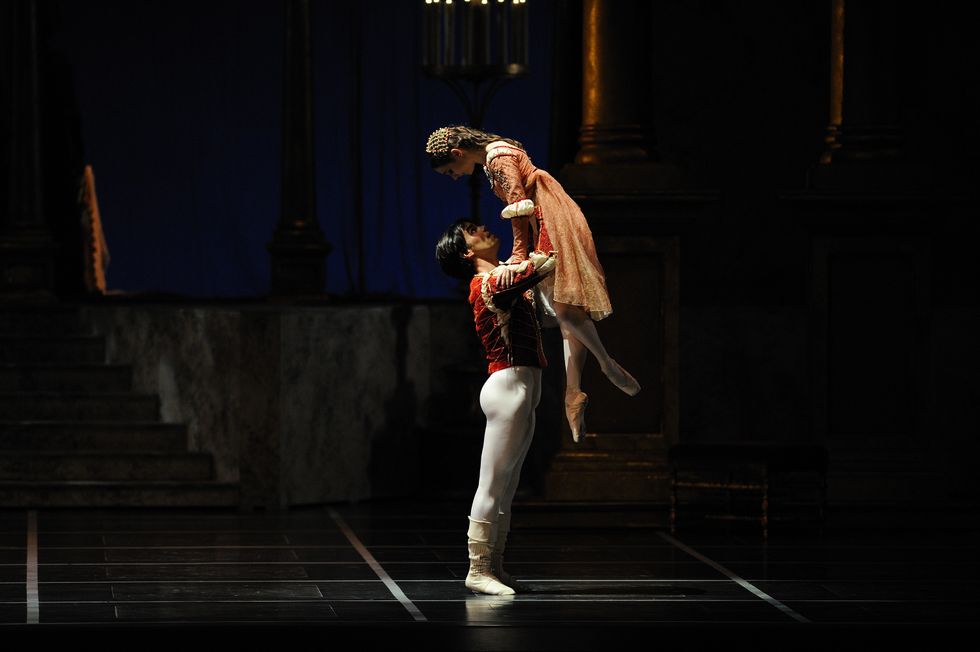 San Francisco Ballet's Maria Kochetkova and Joan Boada, photo by Erik Tomasson
Upper body and back strength is imperative. The time of the waifish ballerina is over. Women must have the ability to lift and be a counterweight. The stronger you are, the more versatile your movement and the pictures you can create with your partner become.
Match His Energy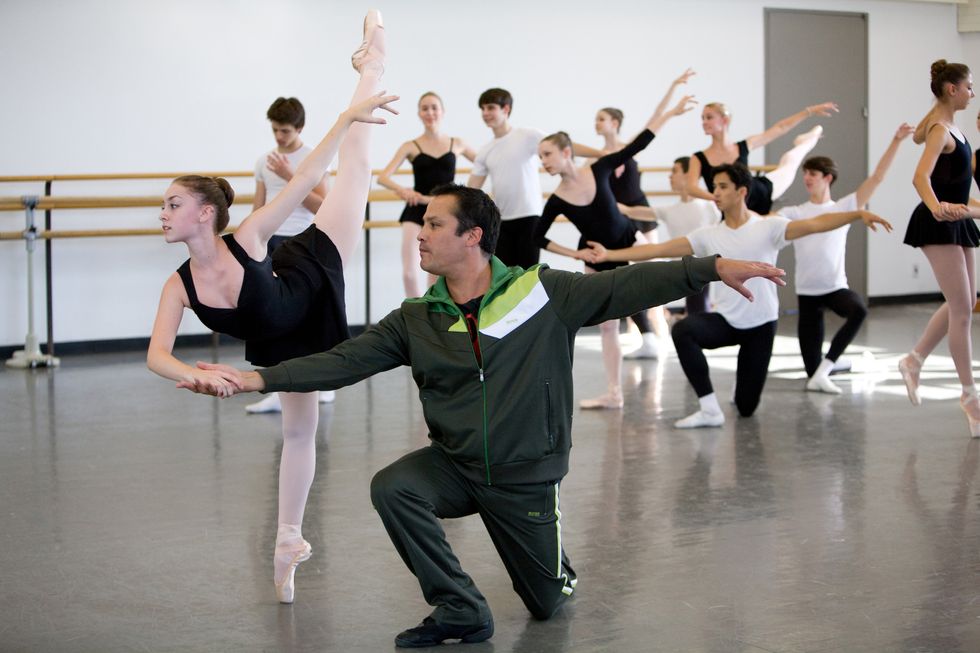 Jock Soto teaching at SAB. Photo by Rosalie O'Connor
For every push, there should be an equal and opposite push. Perhaps your inclination when you feel a hand pushing you is to allow your body to follow that partner's direction. However, there are very clear times when a step in partnering requires the female dancer to give equal resistance to her male counterpart. Hands touching are a unique mechanism sending for messages about balance between bodies. Whether you are executing a classical ballet penché with one arm or an off-balance arabesque in a pas by Jiri Kylian, you must feel and match your partner's energy to find stability.
Have Patience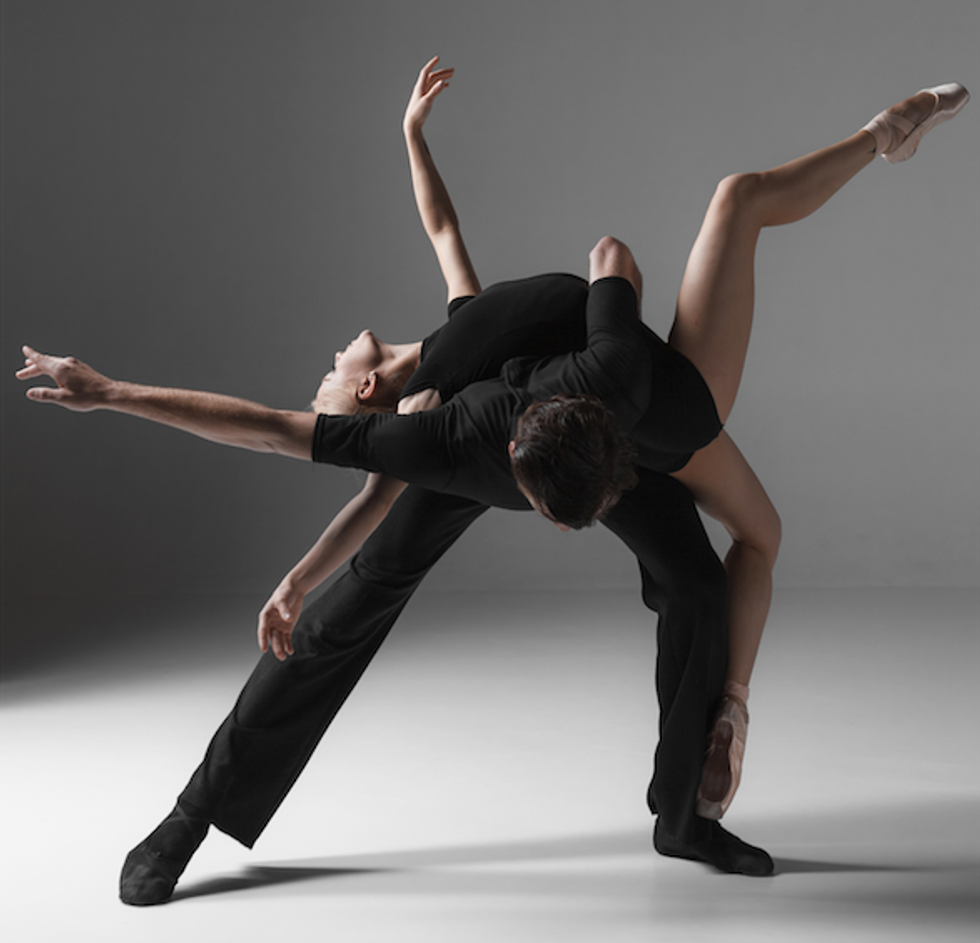 Thinkstock
You can't make the next step happen alone; it has to be a joint effort. Partnering is a conversation; always wait to see what your partner "says" to you, then respond with your natural movement. No matter how much you want to control things, wait for your partner. If the woman's body weight transfers before the man has begun his motion to partner, the fluidity is disturbed and the natural rhythm of the step is lost. There is also inevitably a visually jarring bobble that takes the audience out of the piece. No one wants that.
Be Honest About Body Placement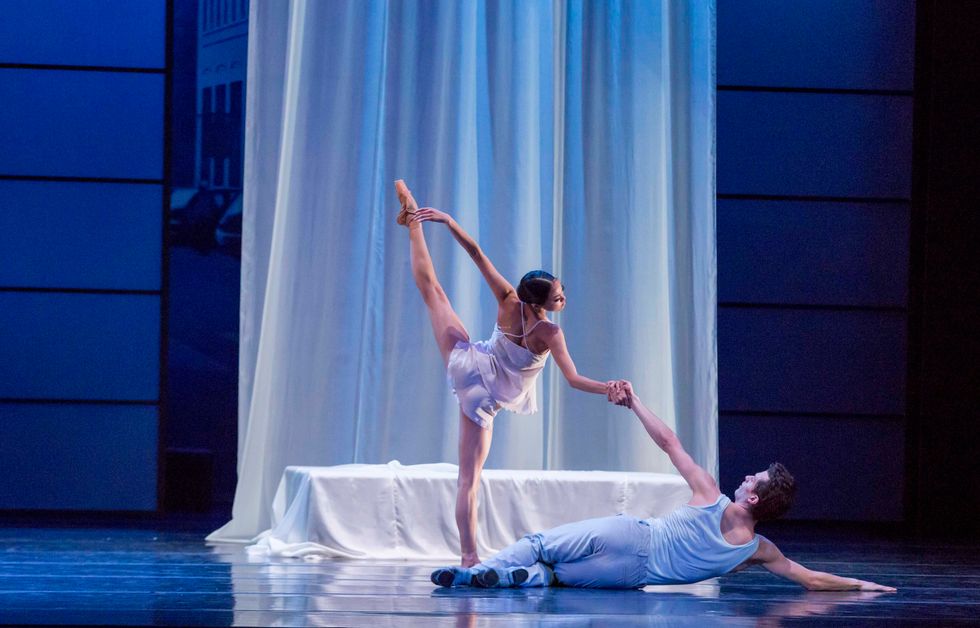 The Joffrey's Jeraldine Mendoza and Dylan Gutierrez, photo by Cheryl Mann
Sometimes, in rehearsal, you have to fall—give yourself over to the failure. Nothing is gained by faking a success in the early stages of a pas rehearsal period. This is especially true for women. If you are not on your leg, don't hold yourself. Your partner will learn faster if you are honest in your execution. In a pirouette, go for it and turn in an honest, dependable position—an accidental knee hit will only happen once, so apologize and move forward.
Be Respectful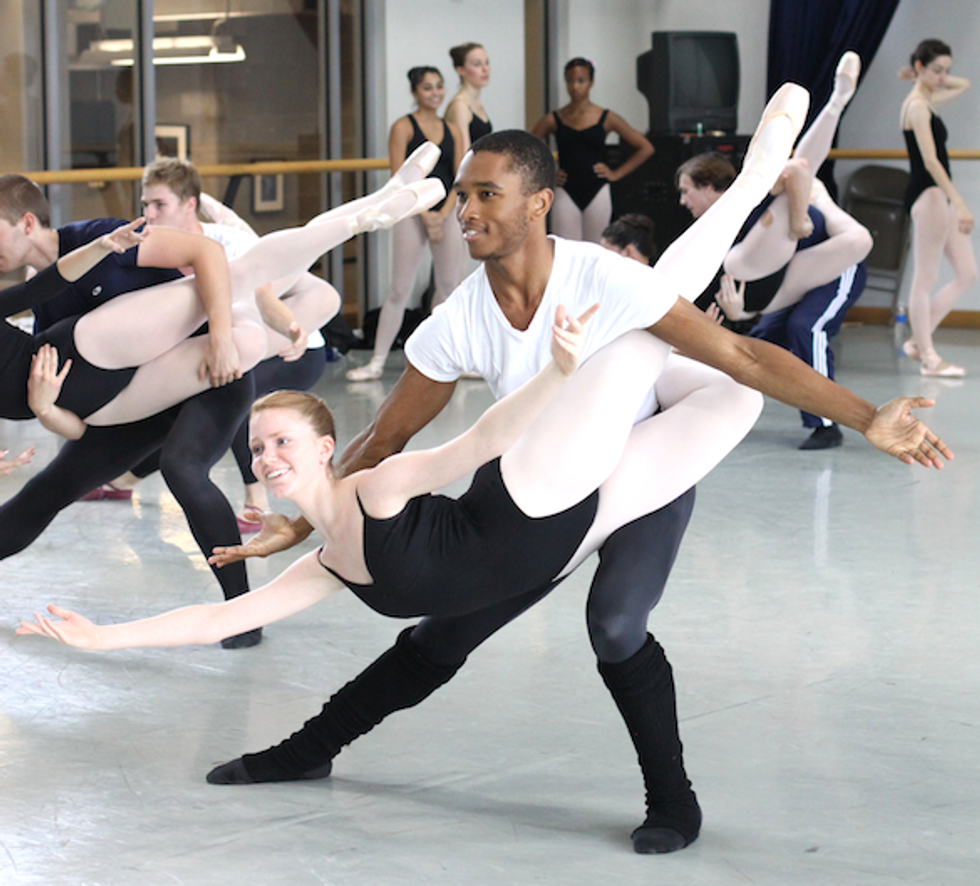 School of Richmond Ballet
No matter what, you must address each other with the utmost respect. Whether you just met your partner, live with him or have been friends with him for years, never let your relationship outside the studio affect the way your work together professionally. You will never achieve success if you are just finding fault in each other, and choreographers will not want to work with you if outside baggage is junking up the studio space. Both of you are performing onstage—not one or the other. Be there for each other.