For choreographer and director Paul Becker, the pandemic has had one major upside: extra time with his 18-year-old daughter, Marlee. "The toughest part of being a parent in the dance industry is making your family a priority," says Becker, who recently shared the 2021 MTV Award for "Best Musical Number" with Kenny Ortega for their work together on Netflix's "Julie and the Phantoms." "I spent too many years early in my career traveling. I missed some stuff, and I regret it."
Being home while TV and film sets were shut down meant they had an entire year together in Los Angeles, going on hikes and watching movies with one another. "She's probably gotten tired of me, but I loved it," he says with a laugh.
And now, Paul's been able to combine both family time and work: This summer, Marlee is assisting him on a new ballet-based animated Netflix series called "IVY & BEAN."
---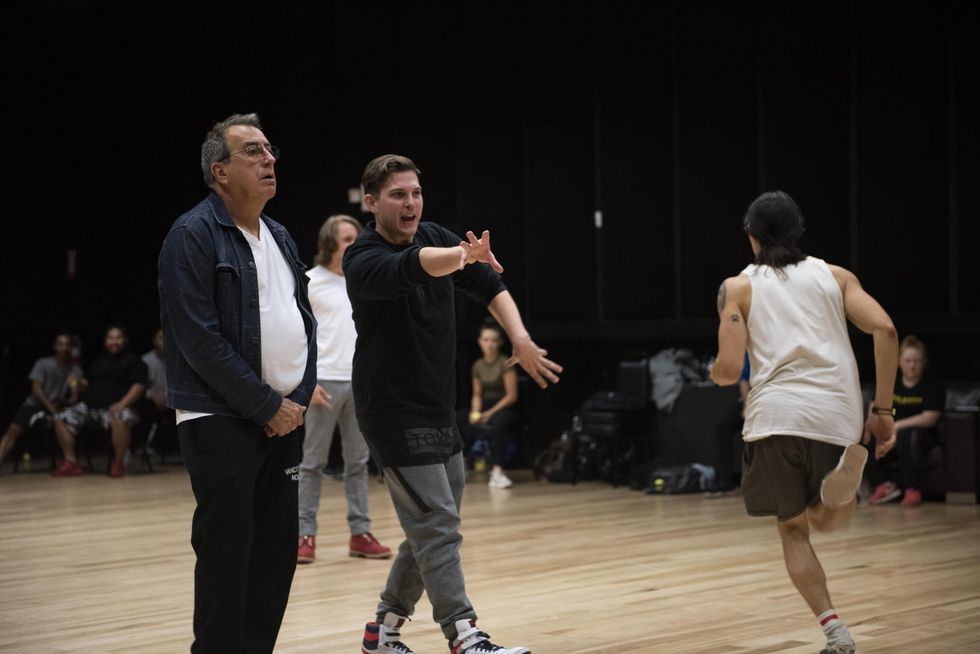 Paul Becker working with Kenny Ortega
Buddy Bleckley, Courtesy Becker
Marlee has been dancing since she was a toddler. Her mother, Vicky Lambert, is also a dance professional—a former Alvin Ailey American Dance Theater member, she now owns a dance supply store in Torrance, California, and teaches master classes. (Though Marlee mainly lives with Paul, she also stays at her mom's often.) Neither parent pushed her into dance, but she says she was naturally drawn to it.
"Growing up, I got an inside scoop to the dance world and movie-making. It was super-fun to be part of set life with my dad. And with my mom, it was like having another dance teacher at the house," Marlee says.
Although "IVY & BEAN" will be the first project Marlee's working on full-time, Paul has long used her as part of his creative process. For years, she's served as a sounding board. "She gives great notes," he says. "Even Kenny Ortega would bring her into the editing room when we were working on Descendants, and say, 'Marlee, what do you think?' "
Paul says he's brought her on set to help out about once a year since she was 13. On shows like "Riverdale" and "A Series of Unfortunate Events" and the film Ralph Breaks The Internet, she's been part of his skeleton crew of dancers that he uses to design the movement scenes. "I always love having people on my team who have great storytelling instincts, and Marlee's one of those people who sparks ideas," Paul says.
This summer, as assistant choreographer, Marlee is helping with administrative tasks like casting, scheduling, studio rentals and documenting choreography. "She's also really a creative partner," says Paul, "from conceptualization to bouncing ideas off of each other."
Although Paul says he would be happy to watch her pursue any field that she enjoys, he's excited to see her make her way in the dance industry. Now that she's graduated from Los Angeles High School of the Arts, Marlee's started auditioning for dance jobs, but says she's getting more interested in choreography, like her dad. Yet she admits she sometimes feels she has live up to what he's accomplished: "Especially when we're on set together, I feel a little bit of extra pressure to be my best."