What a Transgender Ballerina Could Bring to Odette, And Other Thoughts on Ballet Today
Paul Vasterling. Photo by Anthony Matula
What should we dance about today and how should we go about it? Those questions were on the mind of Nashville Ballet artistic director Paul Vasterling this summer as he spent six weeks exploring new ways of telling stories through ballet as a fellow at NYU's Center for Ballet and Arts.
Over his 20 years as principal choreographer at NB, Vasterling has created a handful of narrative works, ranging from children's stories to Romeo and Juliet and Lizzie Borden (about the Fall River, Massachusetts woman tried and acquitted for the axe murders of her father and stepmother).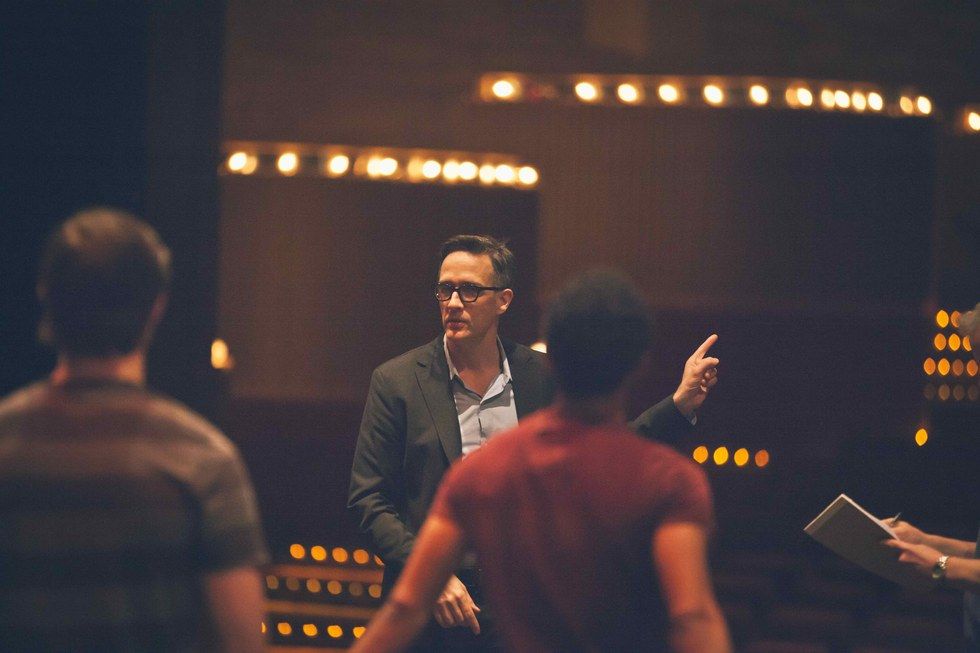 Paul Vasterling with Nashville Ballet dancers. Photo by Anthony Matula
---
But, he admits, "I rarely have uninterrupted creative time and freedom to let my mind go down all the rabbit holes it should." The fellowship gave him time out to reflect on the genre and find fresh inspiration while watching hour upon hour of ballet, and sharing ideas with a floor full of other artists and researchers.
He shared four takeaways from his time there:
Ballet is too narrow-minded.
"We need to bring in new ideas and encourage ballet choreographers and directors to step out of the usual," says Vasterling. "This profession can be very insular. We tend not to look to the sides."
He feels strongly that the art form will thrive when its makers and doers are exposed to broader ideas—which is why the Center for Ballet and the Arts is so important right now. "This place gives us the opportunity to challenge our norms and our ways of thinking about what a ballet is."
Ballet can be more like poetry than prose.
Years spent making ballets will develop a choreographer's skills and fluency, but it can also lead to not-so-creative habits. The fellowship gave Vasterling time to find a way out of his own creative ruts. "I met many poets during this fellowship and realized I could approach narrative ballet in a different way. It doesn't have to be so literal and so linear," he says.
Realizing it was more helpful to liken ballet storytelling to narrative poetry, with its clear forms and rules, was a breakthrough. "In ballet, we also work with a lot of rules," he says. "Rules are embodied in the technique."
We need to expand the definition of "ballet."
"I want our audiences to understand the vast scope of what a ballet can be," says Vasterling. Pushing that distinction means thinking outside the norm, whether in terms of subject matter, movement vocabulary, use of text and singers, or in performance structure and duration. This raises interesting questions around where exactly we draw the line between ballet and modern dance or musical theatre. But as Vasterling points out, "ballets are made on ballet companies with trained ballet dancers who embody the technique and line inherent in ballet dancing."
It's time to update ballet's approach to gender.
"What's going to happen when we have our first transgender ballerina?" asks Vasterling. Today, there are clear gender lines in ballet. However, ballet is role-playing and in the theater we rely on performers to bring new things to light through their unique qualities and experience. What will a transgender ballerina bring to light in a role like Odette, wonders Vasterling?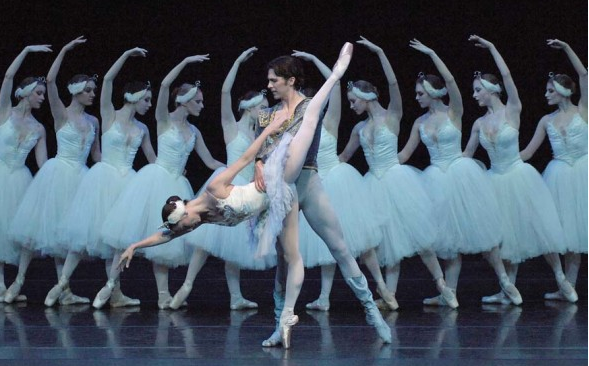 Nashville Ballet in Swan Lake, 2014. Photo via nashvillearts.com
"So many things made me go 'Oh wow!' during this process," he says. "Now I am challenging myself to make a new ballet in these terms. I'm nervous about it. It gives me that agitated feeling you get which means you're really going to do it."
Vasterling has headed back to Nashville with a practical outcome from his fellowship: a new libretto written in collaboration with poet Caroline Randall Williams based on her book Lucy Negro, Redux (described as being "part savvy lit crit, part Blues chart, part hip revenge-femme-lyric, part imagined interracial romance saga disguised as poems"). In the book, Randall Williams toys with the notion that the dark lady of Shakespeare's sonnets is a black woman. For the libretto, she and Vasterling weaved together the lives of real and imaginary characters: a present day narrator/poet, Shakespeare, his mysterious dark lady and a younger lover. The ballet will premiere in Nashville in February 2019.
Lindsay Martell at a class performance. Courtesy Martell.
More than once, when I'm sporting my faded, well-loved ballet hoodie, some slight variation of this conversation ensues:
"Is your daughter the dancer?"
"Actually," I say, "I am."
"Wow!" they enthuse. "Who do you dance with? Or have you retired...?"
"I don't dance with a company. I'm not a professional. I just take classes."
Insert mic drop/record scratch/quizzical looks.
Keep reading...
Show less
Taylor Stanley in Apollo. Photo by Erin Baiano, Courtesy New York City Ballet
You nominated your favorite dance moments so far in 2019, and we narrowed them down to this list. Now it's time to cast your vote to help decide who will be deemed our Readers' Choice picks for the year!
Voting is open until September 17th. Only one vote per person will be counted.
Keep reading...
Show less
The USC Kaufman graduating class with Mikhail Baryshnikov. Gus Ruelas/USC
Just four years ago, the University of Southern California's Glorya Kaufman School of Dance welcomed its first class of BFA students. The program—which boasts world-class faculty and a revolutionary approach to training focused on collaboration and hybridity—immediately established itself as one of the country's most prestigious and most innovative.
Now, the first graduating class is entering the dance field. Here, six of the 33 graduates share what they're doing post-grad, what made their experience at USC Kaufman so meaningful and how it prepared them for their next steps:
Keep reading...
Show less
News
Sep. 16, 2019 11:00AM EST
Teaċ Daṁsa in Michael Keegan-Dolan's Loch na hEala. Photo by Marie-Laure Briane, courtesy Walker Art Center
The 2019–20 season is here, and with it more performances than any one person could reasonably catch. But fear not: We polled our writers and editors and selected the 31 most promising tickets, adding up to one endlessly intriguing year of dance.
Keep reading...
Show less