Peek Inside a Hypnotic L-E-V Rehearsal
Jim Lafferty
"Start with less." Those are the first words that Keren Lurie Pardes says as she guides her fellow dancers through a pre-rehearsal class in New York City. They have recently arrived to make their debut at The Joyce Theater as members of L-E-V, the small, intriguing company founded in 2013 by Israeli artists Sharon Eyal and Gai Behar. Eyal is a former star dancer and choreographer-in-residence at Israel's renowned Batsheva Dance Company, and Behar is a former party producer.
Keren Lurie Pardes with Mariko Kakizaki. Photo by Jim Lafferty.
---
In class, the six dancers start to respond to internal impulses; Eyal joins them, exemplifying the lush articulation of Gaga, the movement language developed by her longtime mentor, Ohad Naharin.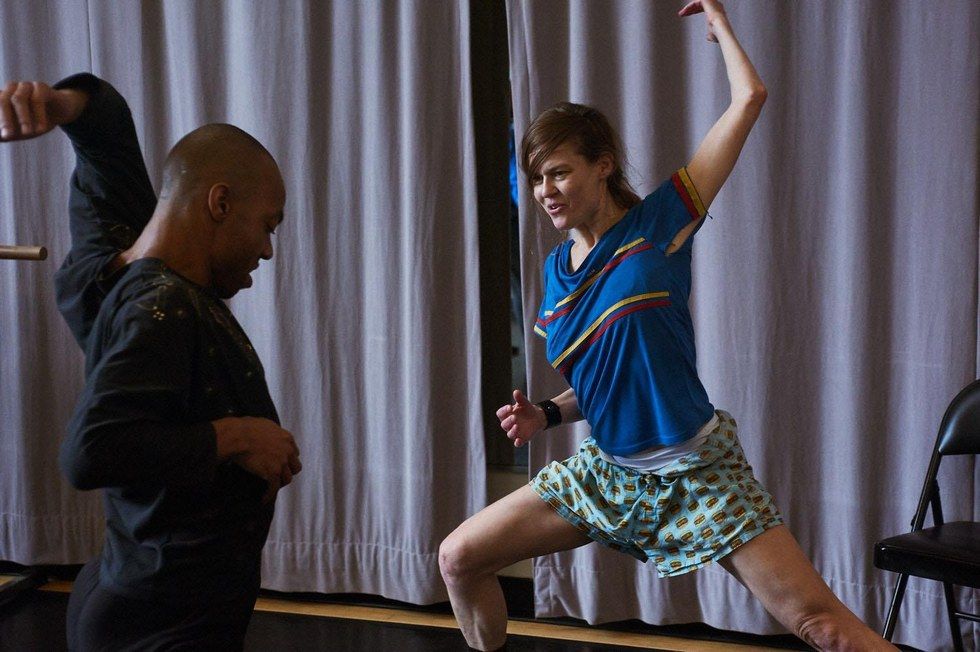 Sharon Eyal and Shamel Pitts. Photo by Jim Lafferty
The instruction by Pardes echoes an ethos of L-E-V's work. Over coffee before class, Eyal reflected on what she looks for in movement. "Never extra stuff," she said. "Do less." But doing less should not be mistaken for being quiet or minimal—L-E-V is anything but. It's dark and sexy and uninhibited and strange, qualities that have defined Eyal's work since she began creating for Batsheva and other top companies, such as Hubbard Street Dance Chicago, NDT II and Carte Blanche.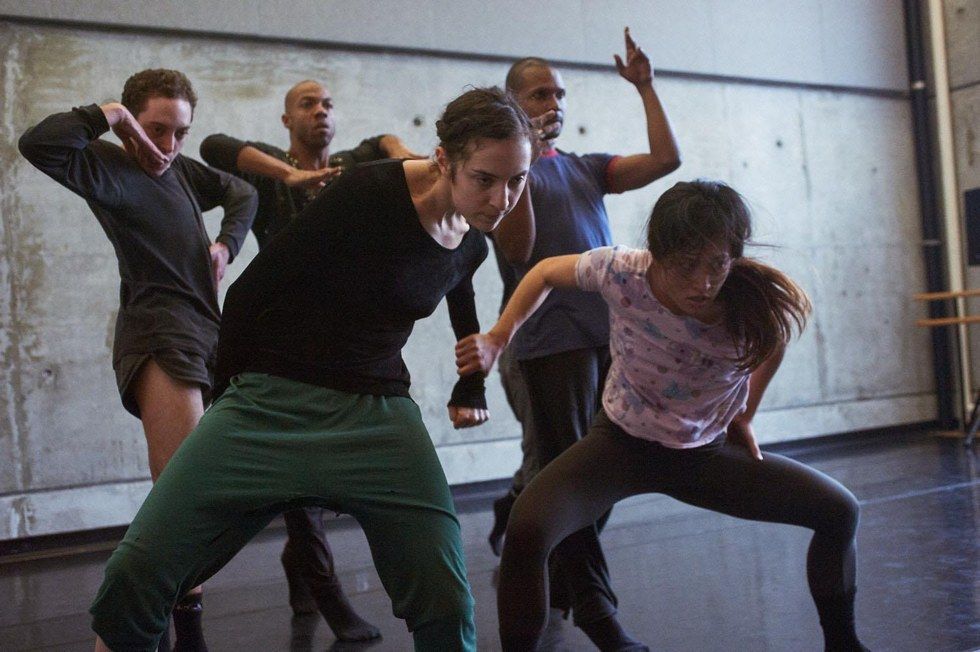 Jim Lafferty
With its hypnotic dancers, raw movement and evocative music by longtime collaborator Ori Lichtik, L-E-V has quickly become an in-demand company with nonstop global touring and producers from prestigious venues in half a dozen countries lining up in support.
The international presence fits well for a company without a home. Though Eyal and Behar are based in Tel Aviv, their dancers, who hail from Israel, Sweden, Canada, Guadeloupe, Japan and the United States, are widely dispersed. "We're based in the world," Eyal says. The company rehearses in local studios before performances on tour, and creates work during extended residencies in various locations, such as Canada's Banff Centre for Arts and Creativity.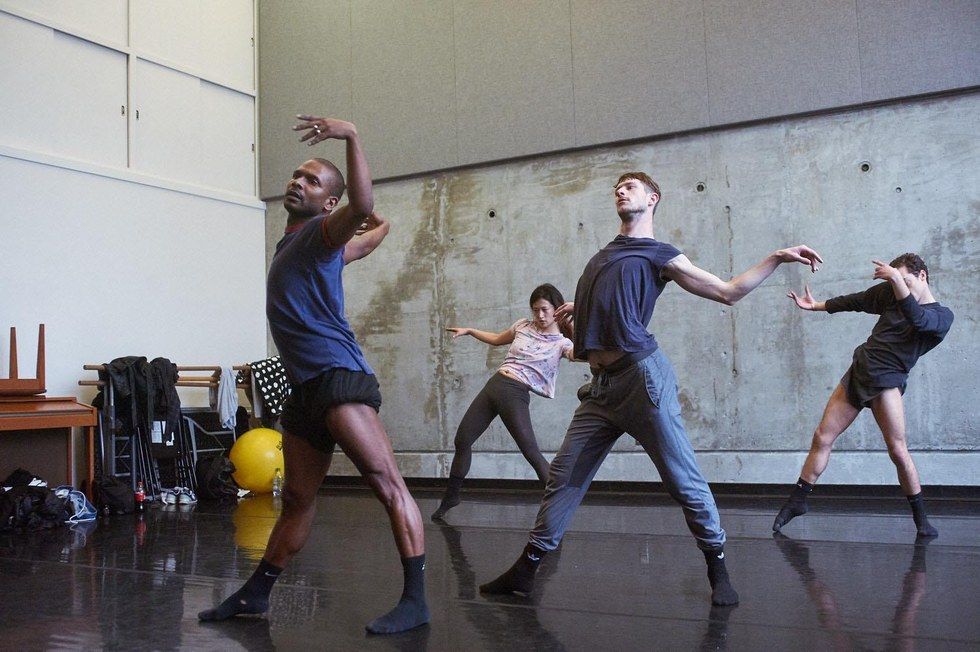 Jim Lafferty
In the New York studio, L-E-V is rehearsing OCD Love, a shadowy, sensual work that is the first creation by Eyal and Behar for their own company. (Lev means "heart" in Hebrew, and much of Eyal's work is a celebration and deconstruction of relationships and community.)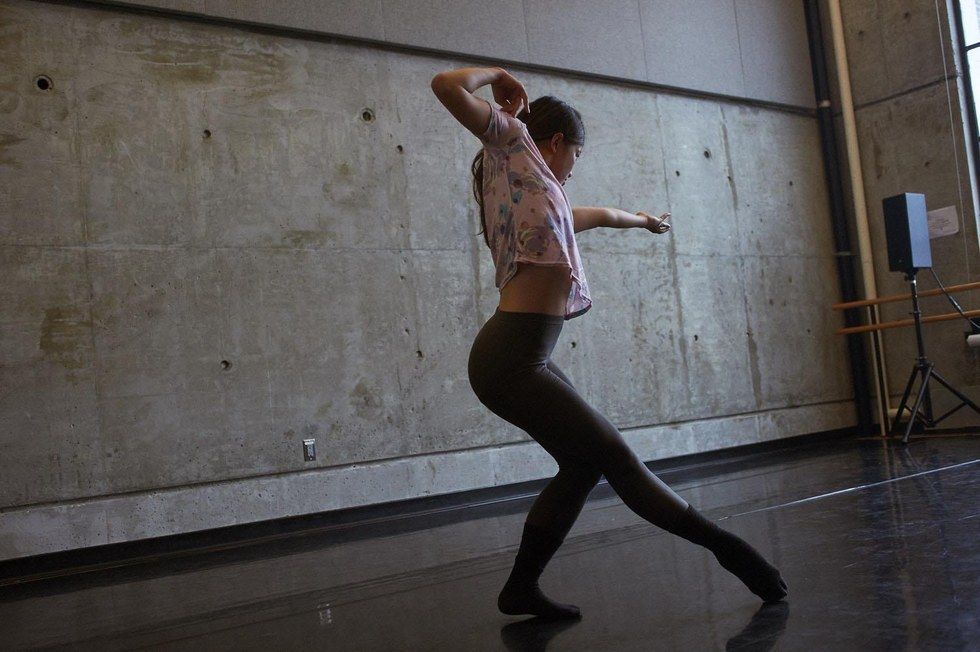 Kakizaki. Photo by Jim Lafferty
Mariko Kakizaki begins with a slow but vigorous solo, her muscles trembling with tension and her face contorted in something between ecstasy and fear.
Then Darren Devaney enters slowly, strumming an imaginary mandolin with a detached stare. Neither holds back any energy or emotion, which Eyal notes with approval as she follows them across the studio nodding, and quietly giving notes to her assistant. Behar films the dancers on his phone.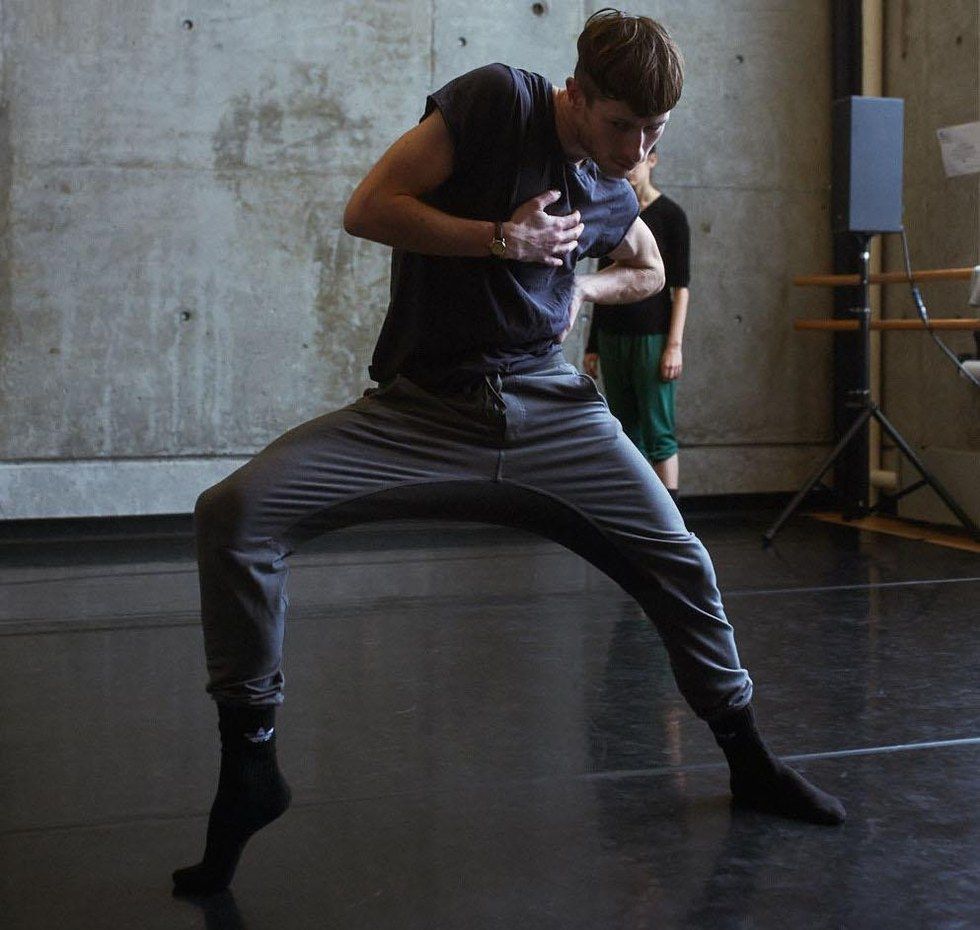 Darren Devaney. Photo by Jim Lafferty
Eyal says she looks for dancers who are "precise and pure and technically extreme" but also, "I really love individuals and emotions and people giving something above the choreography." What's remarkable about the troupe, most of whom were members of Batsheva or the Batsheva Ensemble, is how effortlessly they project a cohesive collective while each maintaining a captivating sense of self. During the rehearsal, they all watch intensely, transfixed by their colleagues. "I love you people," Eyal says during a rare calm moment in the run-through.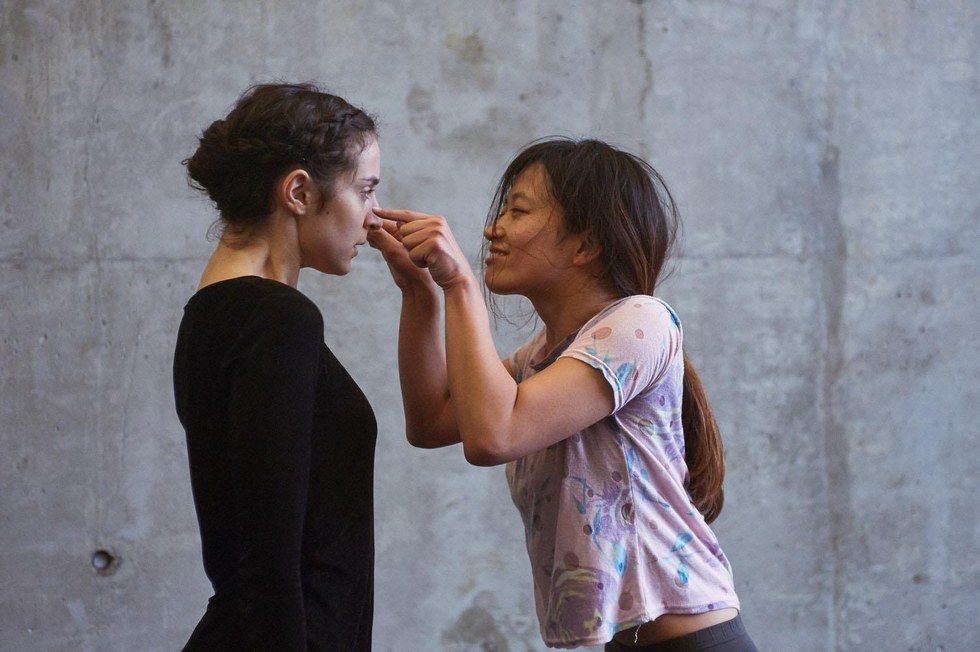 Jim Lafferty
The close-knit nature of the group aside, such rapid success comes with an inevitable learning curve. But Eyal and Behar prefer not to dwell on the day-to-day challenges of running a company. "You just need to be strong, to believe in yourself," says Behar. "The most basic clichés are true." Having already realized their dream to create their own work, on their own dancers, in their own way, the founders of L-E-V are just excited to dive deeper.
The new dream? "To continue to do what we love," says Eyal. Next up: a continued exploration of some of OCD Love's themes and style, called Love Chapter 2
Silas Farley in his Songs from the Spirit at the Metropolitan Museum of Art. Rosalie O'Connor, Courtesy Farley
I dance to encourage others. The longer I dance, the more I see that much of my real work is to speak life-giving words to my fellow artists. This is a multidimensionally grueling profession. I count it a privilege to remind my colleagues of how they are bringing beauty into the world through their craft. I recently noticed significant artistic growth in a fellow dancer, and when I verbalized what I saw, he beamed. The impact of positive feedback is deeper than we realize.
Keep reading...
Show less
UA Dance Ensemble members Candice Barth and Gregory Taylor in Jessica Lang's "Among the Stars." Photo by Ed Flores, courtesy University of Arizona
If you think becoming a trainee or apprentice is the only path to gaining experience in a dance company environment, think again.
The University of Arizona, located in the heart of Tucson, acclimates dancers to the pace and rigor of company life while offering all the academic opportunities of a globally-ranked university. If you're looking to get a head-start on your professional dance career—or to just have a college experience that balances company-level training and repertory with rigorous academics—the University of Arizona's undergraduate and graduate programs have myriad opportunites to offer:
Keep reading...
Show less
Alice Sheppard/Kinetic Light in DESCENT, which our readers chose as last year's "Most Moving Performance." Photo by Jay Newman, courtesy Kinetic Light
Yes, we realize it's only August. But we can't help but to already be musing about all the incredible dance happenings of 2019.
We're getting ready for our annual Readers' Choice feature, and we want to hear from you about the shows you can't stop thinking about, the dance videos that blew your mind and the artists you discovered this year who everyone should know about.
Keep reading...
Show less
Robin Worrall via Unsplash
Social media has made the dance world a lot smaller, giving users instant access to artists and companies around the world. For aspiring pros, platforms like Instagram can offer a tantalizing glimpse into the life of a working performer. But there's a fine line between taking advantage of what social media can offer and relying too heavily on it.
Keep reading...
Show less