7 Ways To Cope With Performance Anxiety
Your mindset can make all the difference. Photo via Unsplash
You're standing backstage, and your mind won't stop racing.
What if, after weeks of rehearsal, you suddenly forget the choreography? What if that terrible critic gives you yet another embarrassing review? Did you remember to sew your pointe shoes correctly? Why won't your partner stop cracking his darn hip joint? Why can't you stop freaking out?
---
Audiences might assume that by the time a dancer is professional, they're used to the pressure of performing. But according to Dance/USA's Taskforce on Dancer Health, most dancers have experienced at least one incident of performance anxiety a.k.a. stage fright.
More serious than minor backstage butterflies, performance anxiety can include symptoms like:
catastrophic and negative thinking
fear of forgetting
fear of disapproval
distractibility
irritability
procrastination
self-sabotage
emotional volatility
feeling out of control
Why does this happen? The Dance/USA task force reports that anxiety disorders are likely a combination of biological factors like brain chemistry and genetics, as well as psychological factors like the ways we learn to think about situations, our fears and the amount of control we feel we have.
Fortunately, there are several strategies dancers can use to cope.
Don't Fight It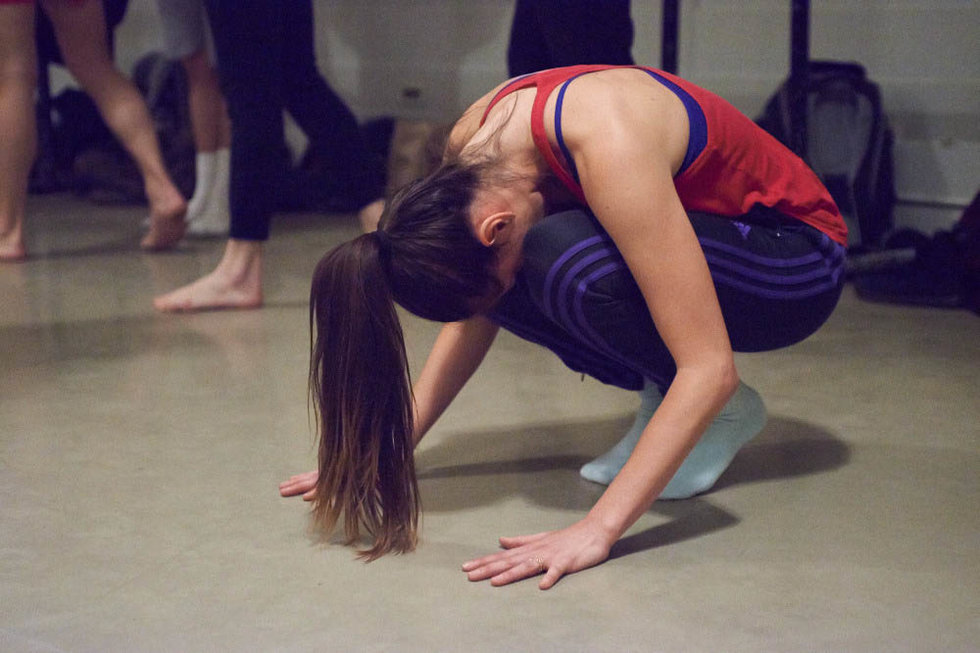 Embrace your pre-performance nerves. Photo by Jim Lafferty
Telling yourself, "Calm down" can be counterproductive. In Peak Performance: Elevate Your Game, Avoid Burnout and Thrive With the New Science of Success, authors Brad Stulberg and Steve Magness explain that when you try to suppress your nerves, you're telling yourself that something is wrong. Research in the Journal of Experimental Psychology found that the most successful elite athletes embrace their anxiety: They see it as excitement, and channeling that energy into their performance.
Find a Second Love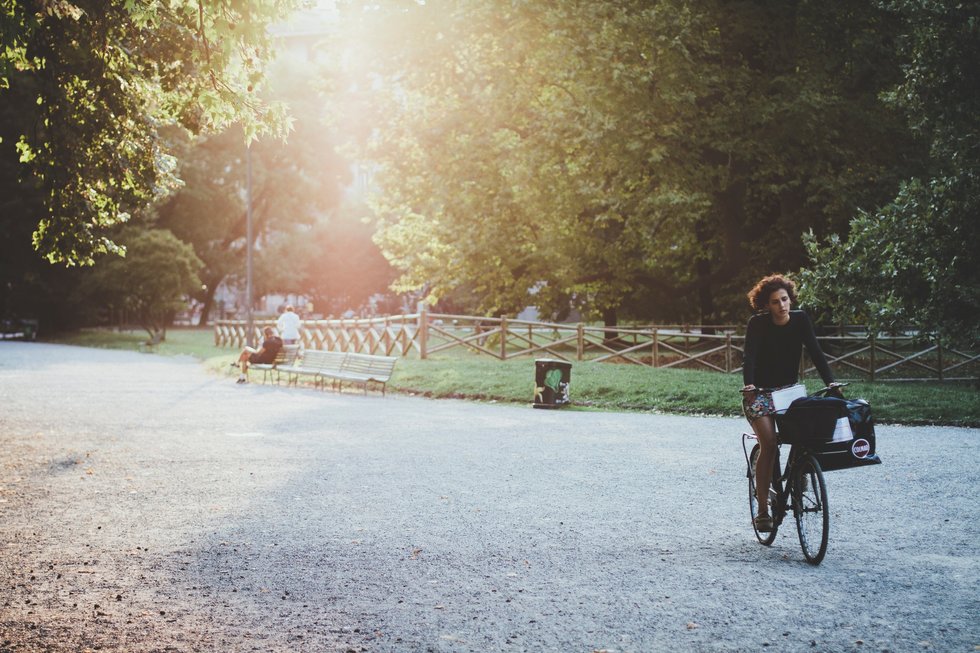 Outside interests and hobbies can give you perspective. Photo by Fritz Bielmeier/Unsplash
Dance can feel all-consuming. But developing hobbies and friends outside of your job can help release tension by reminding you that there's more to life than this one show. According to the Dance/USA task force, dancers who have positive support systems experience less performance anxiety.
Practice Deep Breathing—Before You Get Backstage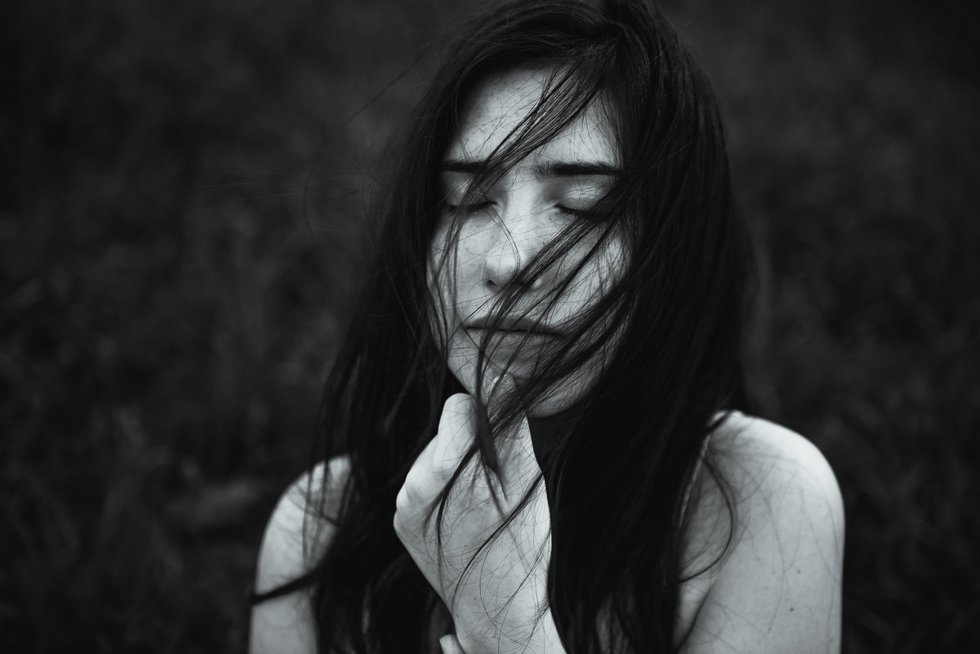 Rehearse a deep breathing technique regularly. Photo by Natalia Figueredo/Unsplash
One of the biggest mistakes performers make is forgetting to rehearse their relaxation techniques, writes Athletes and the Arts. Practice releasing tension through your favorite deep breathing pattern before you get backstage. Long, deep breaths can calm your sympathetic nervous system—but a familiar technique will be far more effective than one you've never done before.
Distract Yourself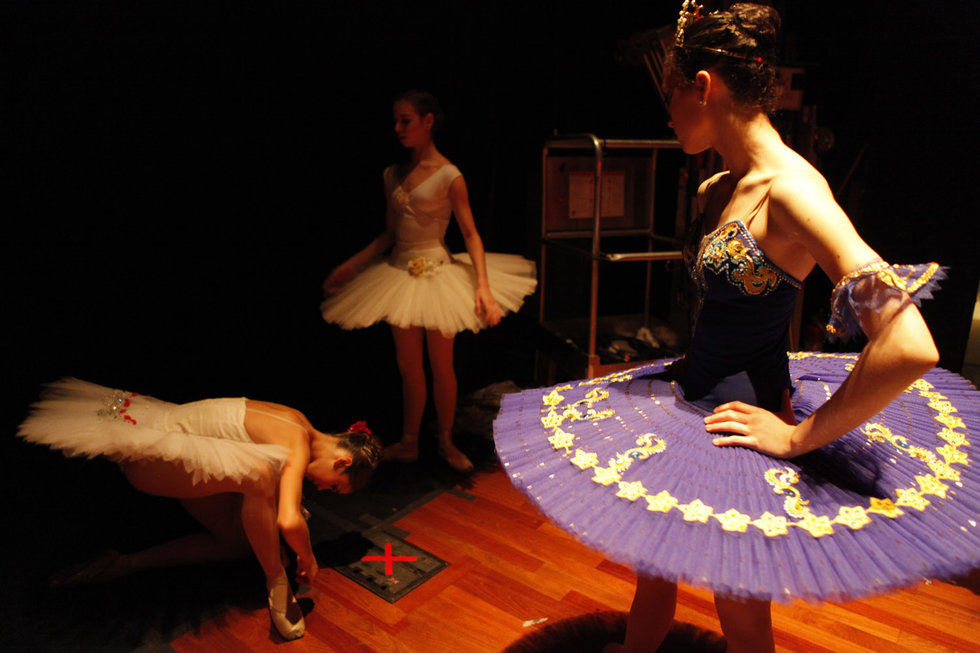 Think about something other than the performance itself. Photo by Rachel Papo for Pointe.
Ever realized that once you step onstage, your nerves typically fade away within a minute or so? Psychology Today points out that we get most anxious in the moments leading up to the performance—it's called anticipatory anxiety. You can minimize this by 1. Reminding yourself that the feeling will fade once you're out there and 2. Changing your focus: Start planning what you're going to eat after the show, or chat with a friend about the latest episode of "Westworld."
Control What You Can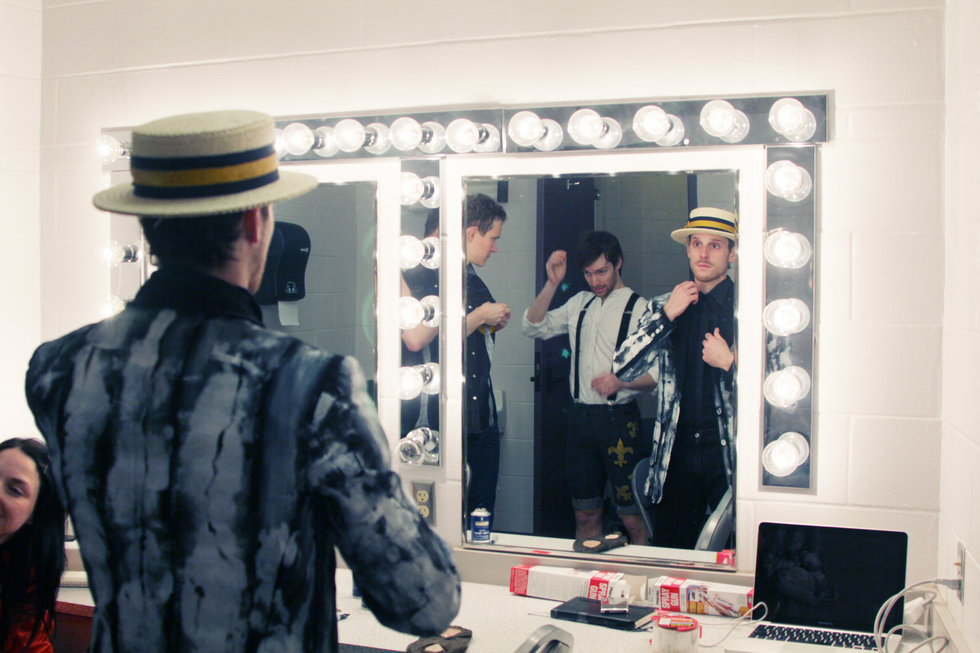 Following the same backstage routine can calm your mind with the comfort of predictability. Photo by Jayme Thornton for Pointe.
Anxiety often comes from feeling like you don't have enough control. Prepare for your performance in every way possible. Give yourself enough rehearsal. Assemble everything you'll need for the show—from your favorite sports drink to extra bobby pins—ahead of time. Develop a go-to warmup routine that gets you in the zone.
Skip The Pre-Show Latte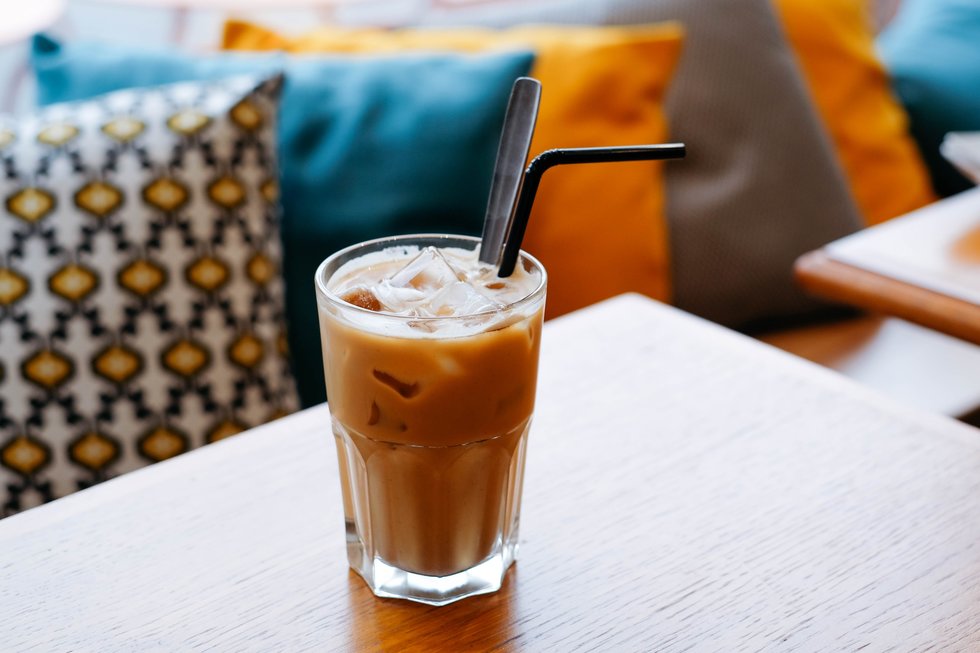 Caffeine can make it worse. Photo by Thomas Vimare/Unsplash
Anxiety symptoms can be exacerbated by caffeine, so experiment with limiting your coffee intake on performance days. Alcohol and drug use—obviously never a good idea before performing—can also induce anxiety.
Don't Rule Out Medication If You Need It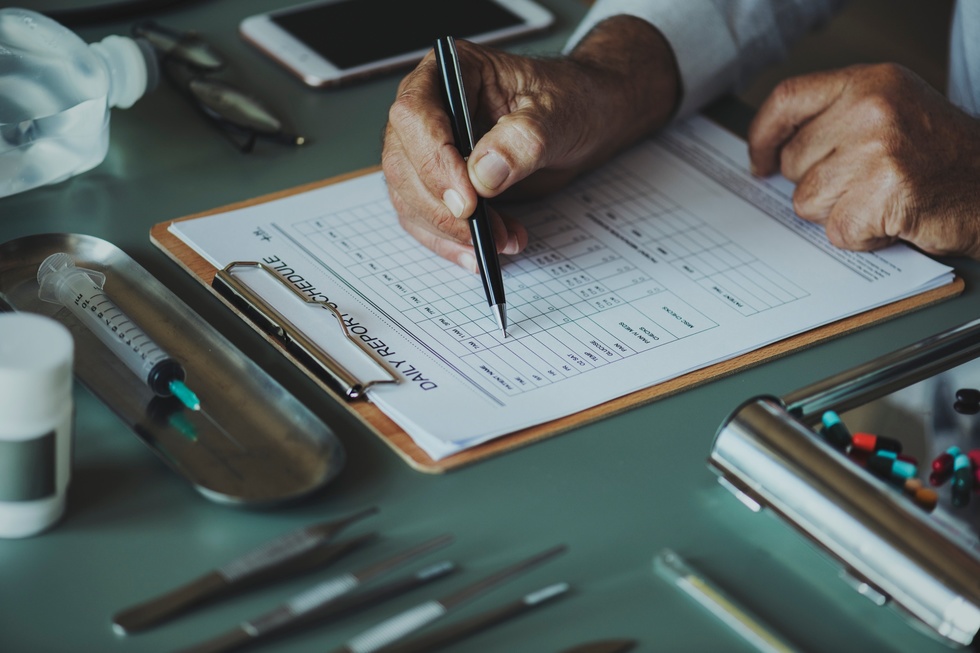 Medication can help. Photo by Unsplash.
If pre-performance anxiety is getting in the way of your career, speak to a health professional. They can prescribe medication that targets the neurochemicals that get altered in anxious states. However, the Dance/USA task force warns that beta-blockers (which are commonly prescribed for anxiety) may not be recommended for dancers since they can interfere with muscle tension.
Her unexpected post-Batsheva path has led to both solo shows and film work. Photo by Jayme Thornton
Even when marking a move in rehearsal, Bobbi Jene Smith seems to dance with her whole being. "It comes from the pelvis," she says while directing a few of her fellow dancers in an undulating phrase. Her lower body spirals, pulling her torso behind it in one swift, visceral motion. "Always keep a bit of groove somewhere in your body," she says during another, more improvisational section.
Dance audiences might be most familiar with this side of Smith: the heart—and the guts—that she brings to her dancing. But in the four years since she returned to the U.S. from Tel Aviv, where she spent a decade performing with the Batsheva Dance Company, she has achieved a balancing act of creative roles: dancer, choreographer, teacher and budding actor.
The scene she's rehearsing is one of 10 she choreographed for Aviva, an independent feature film directed by Boaz Yakin, best known for his 2000 blockbuster Remember the Titans. She also plays a main character in the movement-driven story, as part of a cast of more than 30 dancers that she helped to select—including 20 of her students from Philadelphia's University of the Arts.
Keep reading...
Show less
News
Oct. 11, 2018 04:35PM EST
Jawole Willa Jo Zollar "is an artist who understands how to pull things out to find the essence of a work," says Robert Battle. Here, Zollar in the studio with Ailey dancers. Photo by Erica Hochstedler, Courtesy AAADT
Coming this fall to the ever-expanding Ailey organization is an intriguing new event: the Choreography Unlocked festival. From Oct. 12–14 and 26–28, the Joan Weill Center for Dance will host workshops, performances and panel discussions. It is an extension of Ailey's New Directions Choreography Lab, an annual residency fellowship for four emerging and mid-career choreographers, founded by artistic director Robert Battle in 2011.
Cameron McKinney working with students at The Ailey School through the New Directions Choreography Lab. Photo by Nicole Tintle, Courtesy AAADT
The festival offers a rare experience for choreographers to work collectively on their craft, and for students and public audiences to interact firsthand with the process of creating dance. "Choreographers tend to section off on their own, so I wanted to offer classes for them to come together and vibe off each other," says Battle. He also hopes to demystify the choreographic process for audiences.

Keep reading...
Show less
Jerome Robbins would have been 100 years old on October 11, 2018. Photo by Frederic Ohringer, Courtesy DM Archives
2018 has seen an endless parade of celebrations in anticipation of Jerome Robbins' centennial—and now the day has finally arrived. In honor of what would have been his 100th birthday, we dove into our photo archives and selected a few favorite shots of the choreographer whose career defined (and redefined) American dance.
Keep reading...
Show less


Get Dance Magazine in your inbox