Can't Pick Up Choreography Quickly? This Might Be Why—And What You Can Do About It
Kelly Russo/Unsplash
Lately I've been having recurring dreams: I'm in an audition and I can't remember the combination. Or, I'm rehearsing for an upcoming show, onstage, and I don't know what comes next. Each time I wake up relieved that it was only a dream.
However, this is the reality of how I often felt throughout my dance career. Once I knew the steps, there was no undoing it. It was the process of getting there that haunts me to this day.
---
Even as a young dancer I had trouble. At 9 or 10 years old, I couldn't wait to make it into my dance studio's junior company, and I prepared by watching VHS tapes of recitals from previous years on repeat. But I could never prepare enough to predict what would be shown in the audition.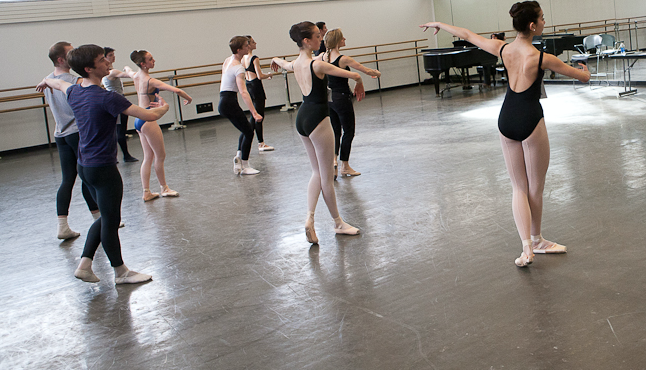 Matthew Murphy
The frustration of looking around at other girls getting the combinations quickly and immediately reversing them was infuriating. Why couldn't I pick it up? Why couldn't I make my body mimic exactly what the teacher was doing? I knew what she was doing—I knew "pirouette," "développé," "battement," "ball change."
But the same note followed me everywhere: "Helene is a really wonderful performer with so much personality…She's not getting the steps as quickly as everyone else." I wanted to scream, "I am trying! I don't know what is wrong with me either!" And also, "Slow down!!"
After four years of dancing at an arts high school in Houston, I went on to major in dance at Marymount Manhattan College in New York City. I then danced professionally for a couple of years after college. Eventually I left the dancing world and became a speech therapist. I primarily work with children who have special needs and require a team of specialists. Through my work with these professionals and the children themselves, I have seen similarities between various disorders—certain brain signals are out of sync with motor or auditory functioning in the brain and body.
In my field of speech and language disorders, we see some children with auditory processing deficits. They may have difficulties with auditory memory, auditory sequencing and discriminating sounds (words) in background noise. In making the connection between my own dance challenges, I realized that this processing of information happens with movement as well.
"Maybe this was my problem!" I realized recently. Something was not firing quickly enough in my brain during those dance classes and auditions many years ago. It occurred to me that perhaps my dance teachers were completely unfamiliar with motor planning deficits. If they themselves never struggled with slow acquisition of movement, how could they truly relate?
To move our bodies, there are areas of the brain that "translate visual information into motor commands," according to Steven Brown and Lawrence M. Parsons, in a 2008 research paper titled The Neuroscience of Dance. Then, "signals are sent to the spinal cord and onto the muscles making them contract." Simultaneously, "sensory organs in the muscles provide feedback to the brain."
It is a highly complex multisensory process. Dancers have a unique ability to visualize movement, time these movements to music and execute many directional and opposing changes at once.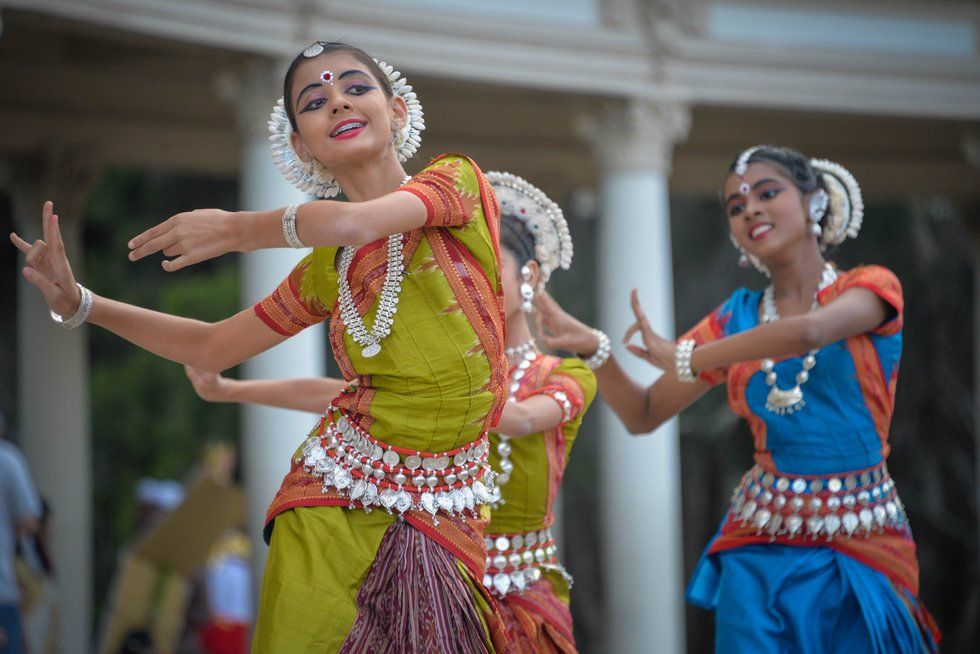 Pavan Gupta/Unsplash
Dancers learn movement through a process called praxis, which has these steps:
Ideation: conceptualizing a new activity
Motor planning: organizing and sequencing novel motor actions in the brain
Execution: performing motor actions
Looking at this praxis model, I am not entirely certain where my breakdown was. Perhaps it was somewhere in between motor planning and execution, when a timing demand was in place. I know that I was getting the gist of the choreography, but not the whole picture.
When I took the time to practice on my own, without the demands, I was successful. Writing the sequences down also helped when I was learning phrases for an upcoming show.
So what can dancers do if they are struggling to pick up choreography?
1. Dancers today have smartphones, easy access to recording abilities, YouTube, voice memos and many more multisensory tools at their fingertips. If you're an aspiring dancer, use these!
2. Advocate for yourself during and after class. When the teacher asks if you need to see it again, say "yes." It will get you noticed and they will appreciate that you probably aren't the only one who needs to see it again. If you need help reviewing the material, ask an advanced peer to go over it with you for a few minutes after class.
3. Write it down. That tactile action combined with saying it aloud will help solidify the steps.
4. Don't mark. If you do, at least perform your hands full out while practicing.
5. Take many styles of dance classes. Repetition for muscle memory is key. During and after college I found that studying a variety of genres in addition to my dance major requirements helped me most in auditions.
6. Finally, know that you are not alone. You are not "slow" and I am sure you are concentrating and paying attention. Never be afraid to explain to your dance teachers that everyone learns differently. You may teach them something that will be valuable to other students in the long run.
Robin Worrall via Unsplash
Social media has made the dance world a lot smaller, giving users instant access to artists and companies around the world. For aspiring pros, platforms like Instagram can offer a tantalizing glimpse into the life of a working performer. But there's a fine line between taking advantage of what social media can offer and relying too heavily on it.
Keep reading...
Show less
UA Dance Ensemble members Candice Barth and Gregory Taylor in Jessica Lang's "Among the Stars." Photo by Ed Flores, courtesy University of Arizona
If you think becoming a trainee or apprentice is the only path to gaining experience in a dance company environment, think again.
The University of Arizona, located in the heart of Tucson, acclimates dancers to the pace and rigor of company life while offering all the academic opportunities of a globally-ranked university. If you're looking to get a head-start on your professional dance career—or to just have a college experience that balances company-level training and repertory with rigorous academics—the University of Arizona's undergraduate and graduate programs have myriad opportunites to offer:
Keep reading...
Show less
Alice Sheppard/Kinetic Light in DESCENT, which our readers chose as last year's "Most Moving Performance." Photo by Jay Newman, courtesy Kinetic Light
Yes, we realize it's only August. But we can't help but to already be musing about all the incredible dance happenings of 2019.
We're getting ready for our annual Readers' Choice feature, and we want to hear from you about the shows you can't stop thinking about, the dance videos that blew your mind and the artists you discovered this year who everyone should know about.
Keep reading...
Show less
Sergei Diaghilev, who was terrified of the sea, posing with a life preserver aboard a ship. Photo courtesy DM Archives
On August 19, 1929, shockwaves were felt throughout the dance world as news spread that impresario Sergei Diaghilev had died. The founder of the Ballets Russes rewrote the course of ballet history as the company toured Europe and the U.S., championing collaborations with modernist composers, artists and designers such as Igor Stravinsky, Pablo Picasso and Coco Chanel. The company launched the careers of its five principal choreographers: Michel Fokine, Vaslav Nijinsky, Léonide Massine, Bronislava Nijinska and George Balanchine.
Keep reading...
Show less