When Jason Rodriguez, who plays Lemar on FX's hit series "Pose," discovered dance as a college student at SUNY Brockport, he went all in. He transferred to SUNY Purchase—but got rejected from the school's Conservatory of Dance twice.
Yet he couldn't be deterred. "I went to the city and took open classes at Ailey and Broadway Dance Center, and Purchase allowed me to take classes in ballet, Graham, Cunningham," he says. When Benny Ninja came to Purchase and taught a workshop, Rodriguez found the style that would land him on TV.
---
He recently caught up with Dance Magazine to talk about how he's made a career out of voguing.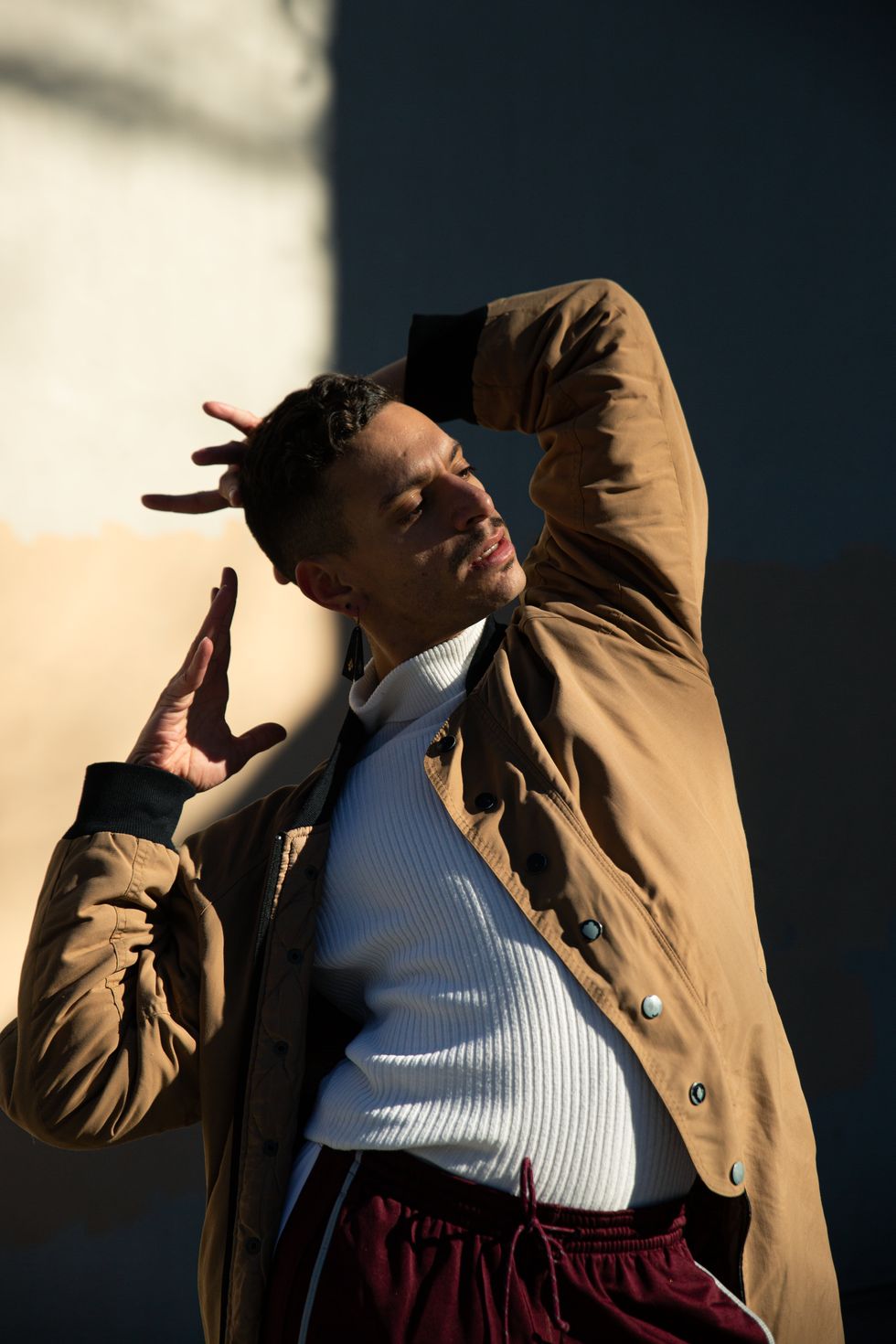 Quinn Wharton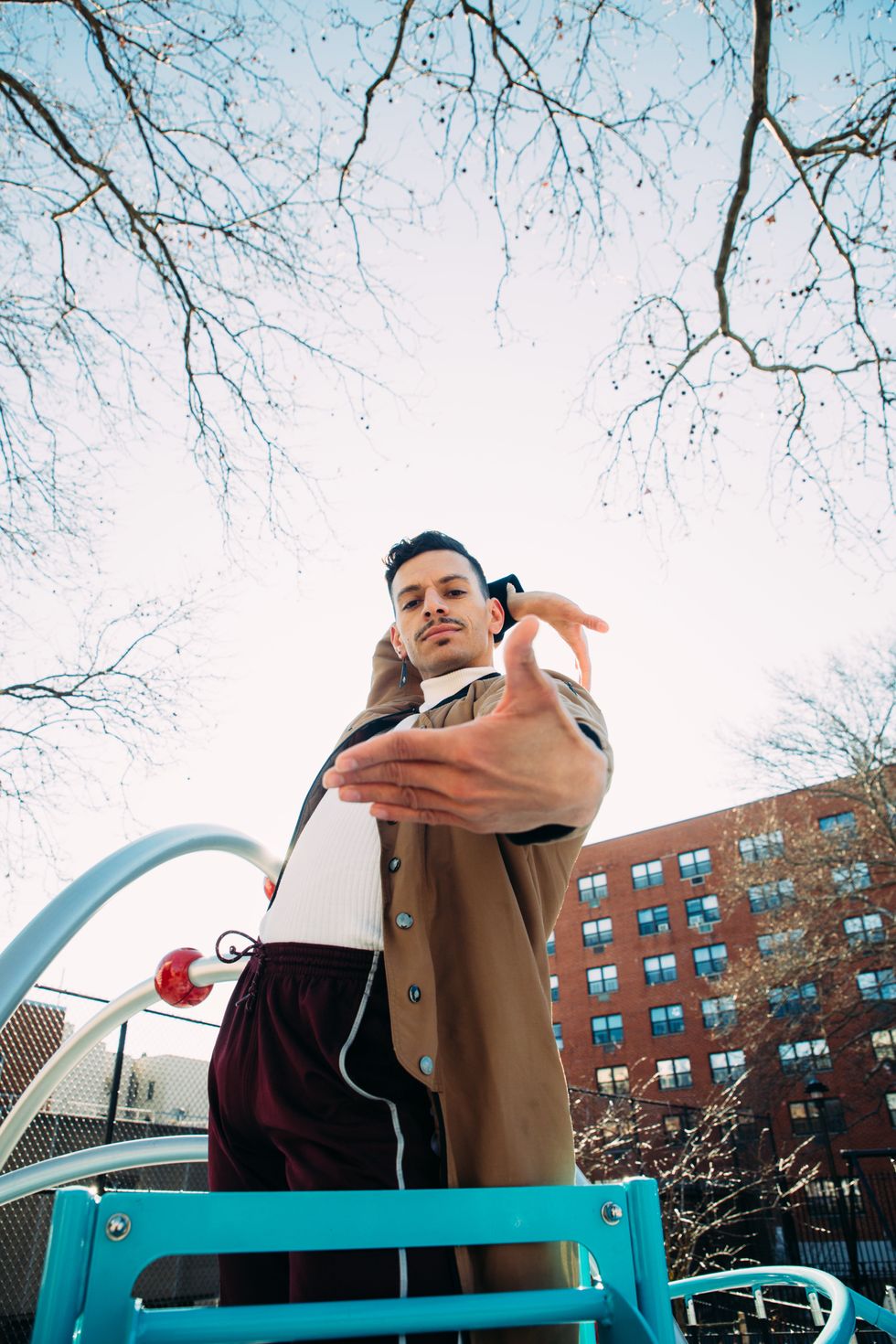 Quinn Wharton
Making up for a late start: "Any moment I had, I was stretching, I was watching videos or asking dance friends to come to the studio and help me."
Being a cast member and choreographer: "In addition to playing Lemar, I'm also a movement coach and choreographer for 'Pose,' which involves helping to create those poses you see on cabs and advertising for the show. Both jobs are about staying flexible."
On the styles of vogue: "There are three styles of vogue: old way, new way and the one that is the most popular right now, vogue fem. Benny Ninja trained me in new way vogue. Jose Xtravaganza and Derrick Xtravaganza have also been mentors, and they're both pioneering, strong forces known for new way vogue."
Still in the ball scene: "I sometimes go and walk or judge because I am part of House Xtravaganza. It builds a sense of community, showing up at 1 am at a ball and being there with people—it's not as distant as your television."
His own company: "House of EON is a performance company for voguers who are trained in dance, act and do spoken word. We don't compete in balls, but we try to deliver a professional package of what ballroom is, holding workshops and hosting mock balls."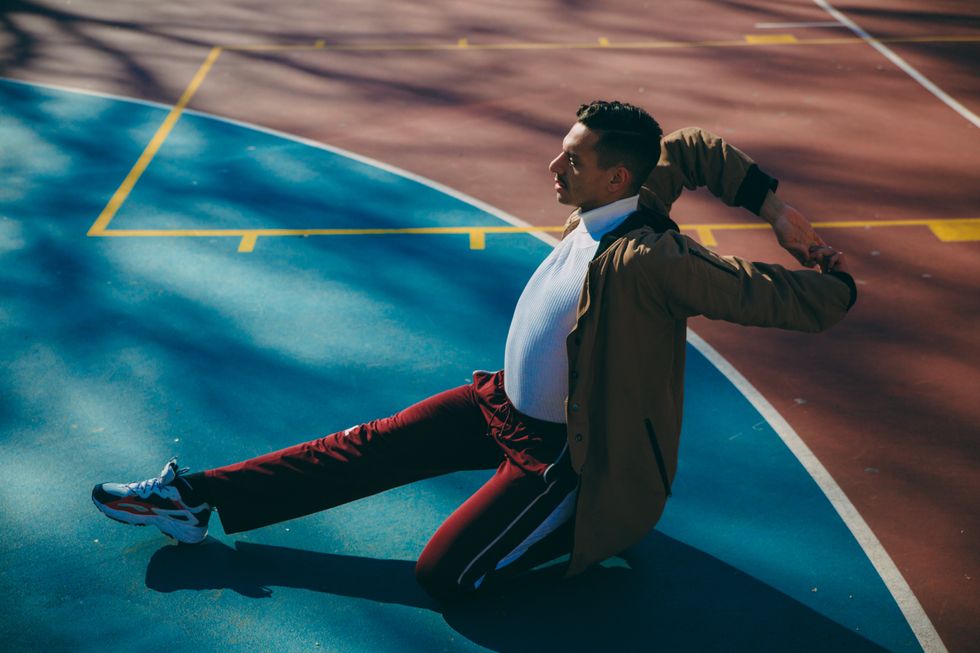 Quinn Wharton
What's on his playlist: "I love Snoh Aalegra. She's kind of like if Amy Winehouse and Sade had a baby."
Anime obsession: "I'm a huge anime head. 'Naruto' and 'Black Clover'—which inspired my look for the 'Pose' Season 2 premiere—are two of my favorites. I also love games like The Legend of Zelda, Super Smash Bros. and Mario Kart."
Future ambitions: "I want to choreograph for a Latino artist—I'd really like to see some female backup dancers vogue onstage. And at the end of performing, I see myself opening a studio in Washington Heights to bring dance and acting and art to my community."
His best advice: "The moments that you think are failures are the moments that are going to set you up for success. Being rejected builds you as an artist. Without a hustle, it won't create the artist that you want to be."