Become a Better Performer: 7 Strategic Ways to Prime Your Mind for The Stage
Jim Lafferty for Pointe
You're standing in the wings, moments from entering the stage. You've done your planks to warm up your core, pliés to feel centered and dynamic stretches to loosen up. But your mind won't stop racing through all the ways your performance could go wrong.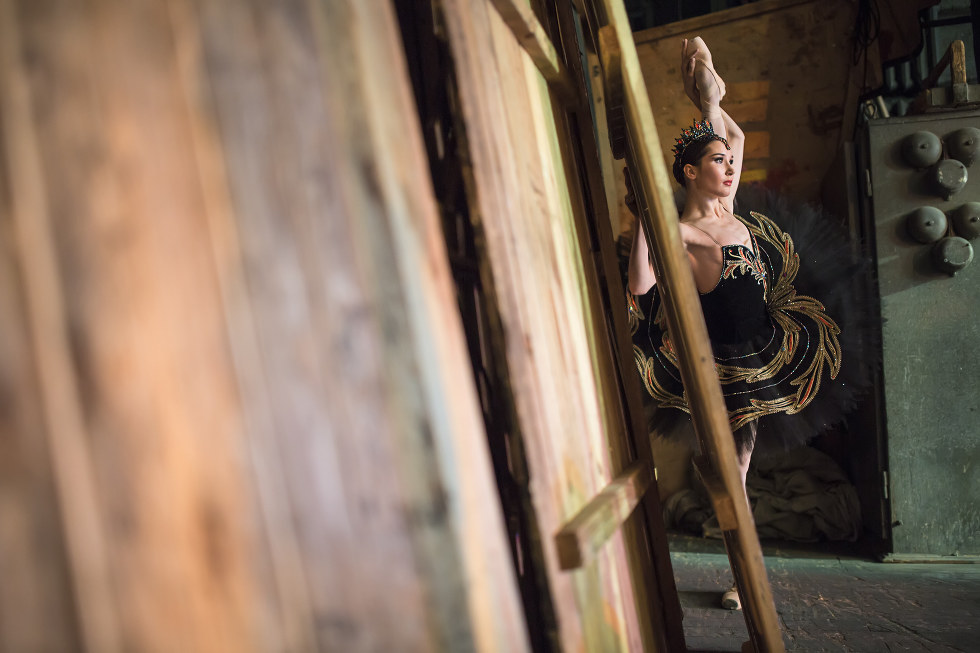 Sport science strategies can get you in the right headspace. Photo by Thinkstock
Ideally, a warm-up should be more than just a physical preparation to dance. Because if you want to unlock your full potential, you need to get in the right headspace. "Your mentality is going to dictate which version of you comes out on any given day," says performance psychologist Dr. Jonathan Fader, who serves as director of mental conditioning for the New York Giants football team. These top strategies from the sports world can help you reach the state of mind that will serve you best.
---
Find Your Energy
The vibe you want before stepping onstage is a calm, relaxed confidence, says Olympic running and performance coach Steve Magness, co-author of Peak Performance: Elevate Your Game, Avoid Burnout, and Thrive with the New Science of Success. Figure out what will help you get there. If you're feeling sluggish, you might need to jump up and down or talk to a friend to amp up your energy, says Fader. Or maybe you need to quietly focus inward and think about how grateful you are for the opportunity in front of you.
"It can be any variety of things that say, 'This activity I'm about to engage in is something I love,' " says sports and performance psychologist Dr. Kate Hays, who works with both athletes and dancers in Toronto. Experiment in rehearsal to find out how different approaches affect you.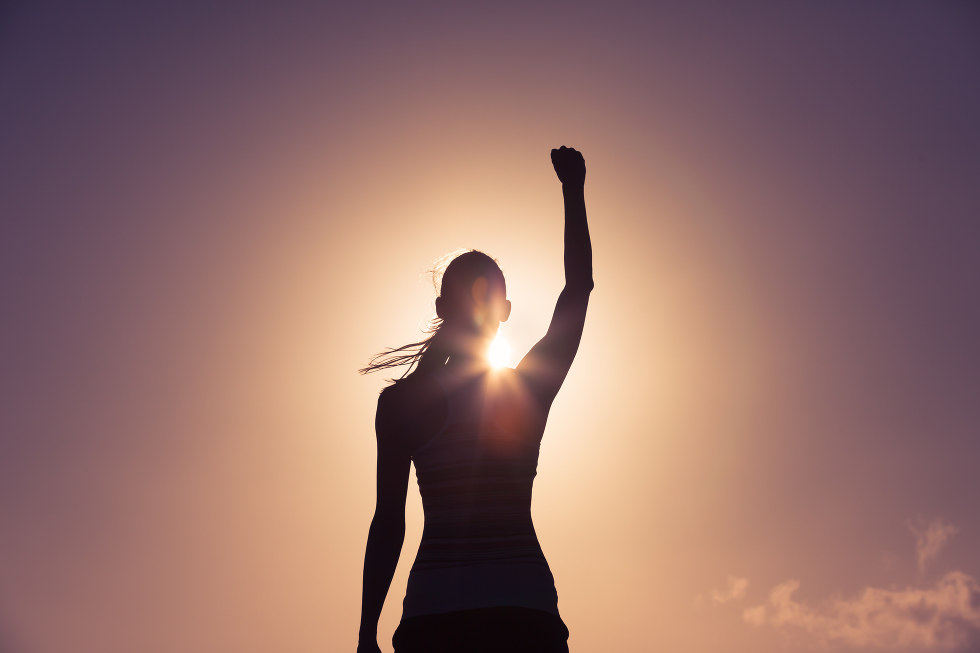 Experiment to find what gives you the right vibes. Photo by Thinkstock
Minimize Decisions
Just like our legs grow tired after petit allégro, our minds get fatigued after making too many decisions. Make the hours before curtain as rote as possible. "What you tend to see before major performances are these freak-out moments, like 'Do I wear this?' 'How do I get ready?' All you're doing is mentally fatiguing yourself beforehand, and then when it comes time to go on, there's nothing left," says Magness.
Develop a pre-performance routine that becomes automatic: For example, you might always put on the same lipstick, then warm up with the same set of exercises, then sip the same sports drink. Having a ritual will relax your mind with the comfort of predictability.
"You can be on the biggest stage of your life," says Dr. Alan Goldberg, sports performance consultant and author of many books on mental toughness, "but your pre-performance ritual is always the same."
Magness adds that developing a go-to routine also primes your body by teaching it that after you follow steps X, Y and Z, it's time to be physically alert and psychologically zoned in.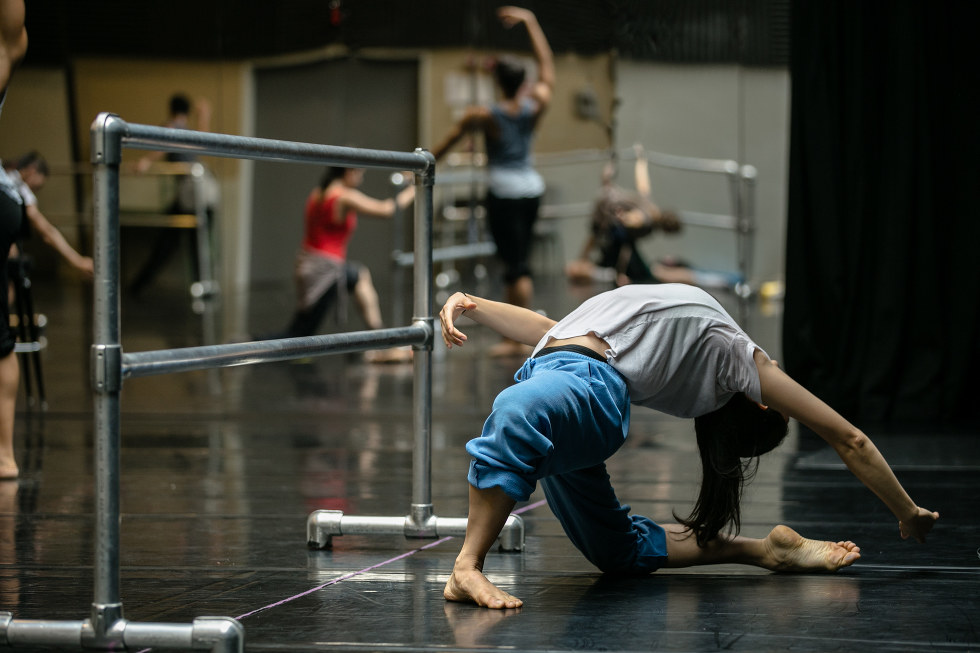 Following a routine will relax your mind and body. Photo by Quinn Wharton


Choose Your Companions Wisely
Surround yourself with people who put you in the right mind-set. "Emotions, nerves, anxiety—all of that is contagious," says Magness. That might mean needing to tell your overly anxious stage parent you'll need to wait until after the performance to see them, or walking away from your unmotivated dressing room partner when she starts complaining yet again.
"Think about who is going to give you the vibes you want," says Magness. Even looking at or hearing nervous dancers could rattle you, warns Goldberg. "Control your environment," he says. Close your eyes, put on headphones or socialize with more confident colleagues.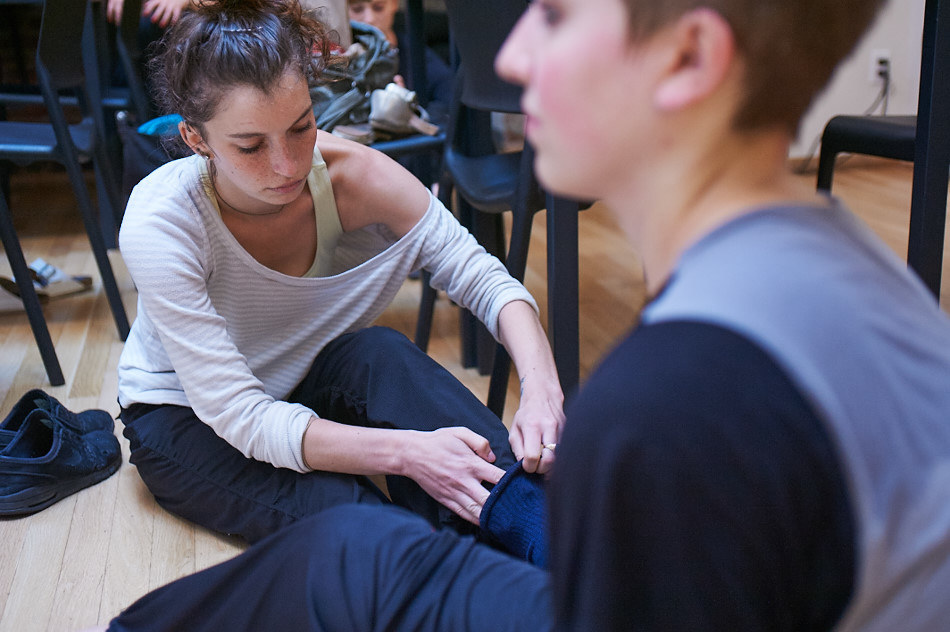 Headphones can help you ignore anxious colleagues. Photo by Jim Lafferty


Don't Freak Out Over Nerves—Use Them
Over the past couple of years, research has shown that how we perceive stress can actually change our biological response to it. "If you see anxiety as a sign that 'Hey, this means I'm excited, it means I'm prepping to go to battle,' you get positive stress hormones that prepare your muscles to work better and your mind to be more clear," says Magness. But if you see nerves as something negative, the body will send stress hormones that make you even more anxious.
Magness coaches his athletes to look at pre-performance nerves as your body preparing you for what you need to do. "Try to harness it," he says, pointing out, "The reason that certain people take their game to the next level in performance is because of all the good stress that you can't get when you're just at practice."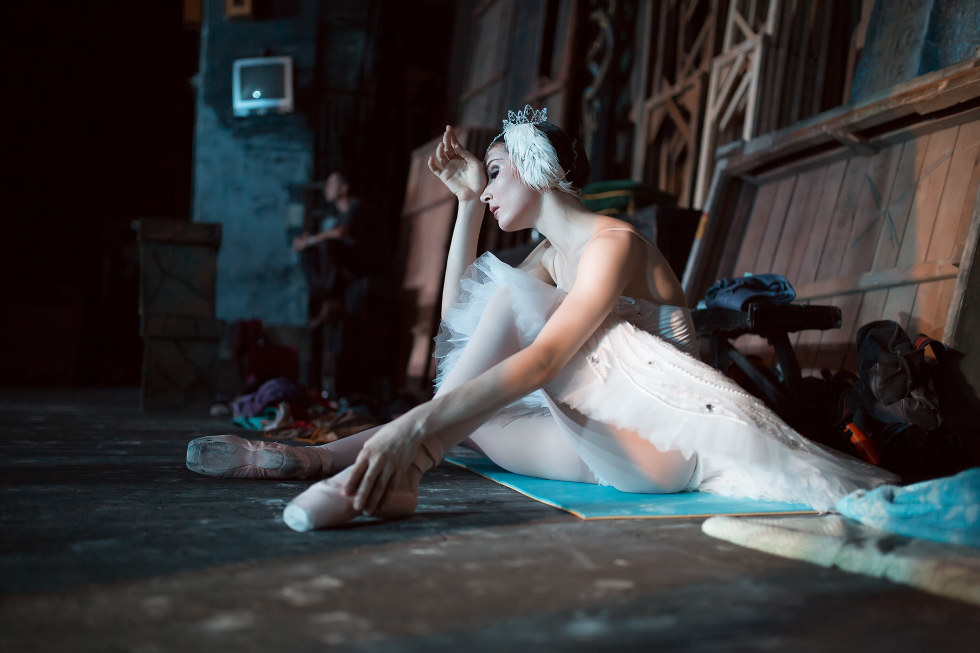 Think of nerves as "good stress." Photo by Thinkstock


Practice Mental Reps
Backstage, visualize each sequence of your choreography with as much detail as you can. Fader calls these "mental reps," as in the mental version of repetitions athletes do in workouts.
"If done vividly enough, our brain doesn't know the difference between a physical rehearsal and a mental rehearsal," he says. "You are actually connecting neuromotor behaviors, creating a closer bond between what your mind wants and what your body does." And, he adds, you're inoculating yourself against stress because once you're onstage, you'll feel like you've already performed the choreography once that day.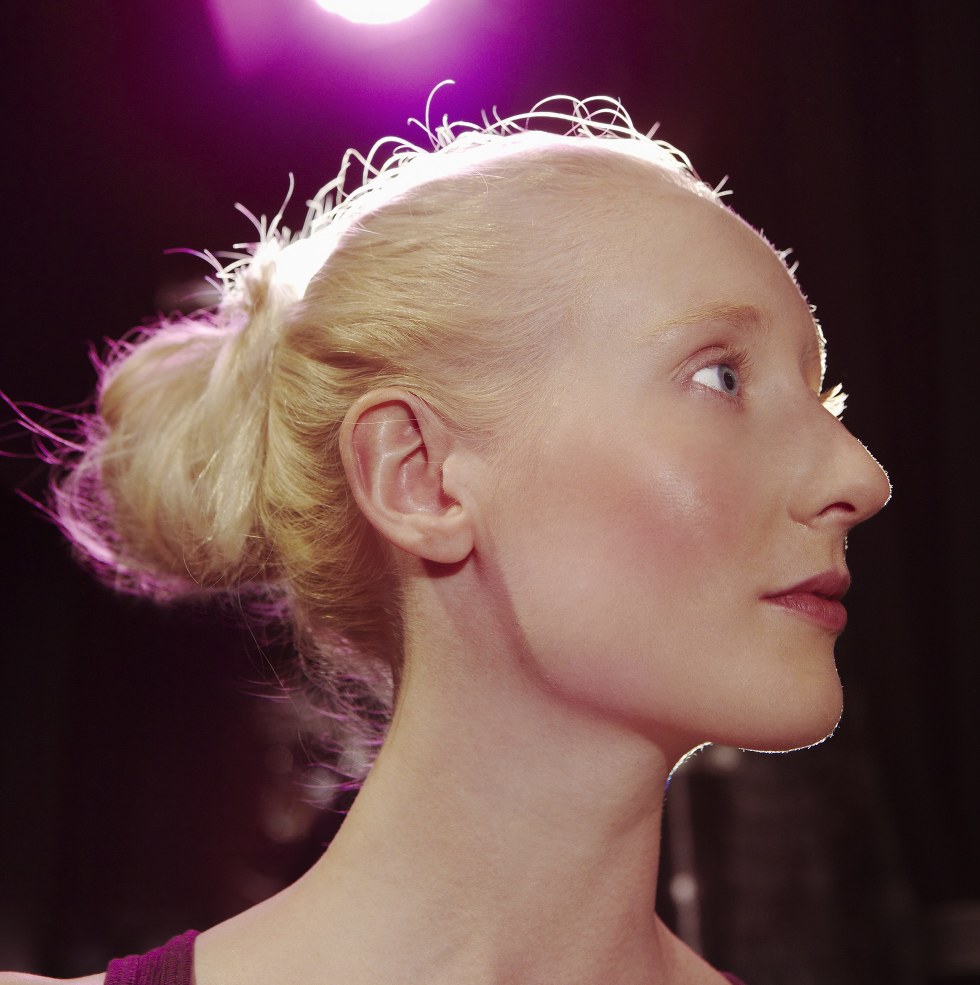 Have you tried mental rehearsals? Photo by Thinkstock


Just Breathe
If your sympathetic nervous system gets so amped up that you start to feel jittery, you can bring your heart rate back down by focusing on your breath, says Fader. There are several different breathing strategies you can use, so find what pattern works for you. It might be breathing in for two counts and out for four, or simply focusing on taking breaths from deep in your diaphragm.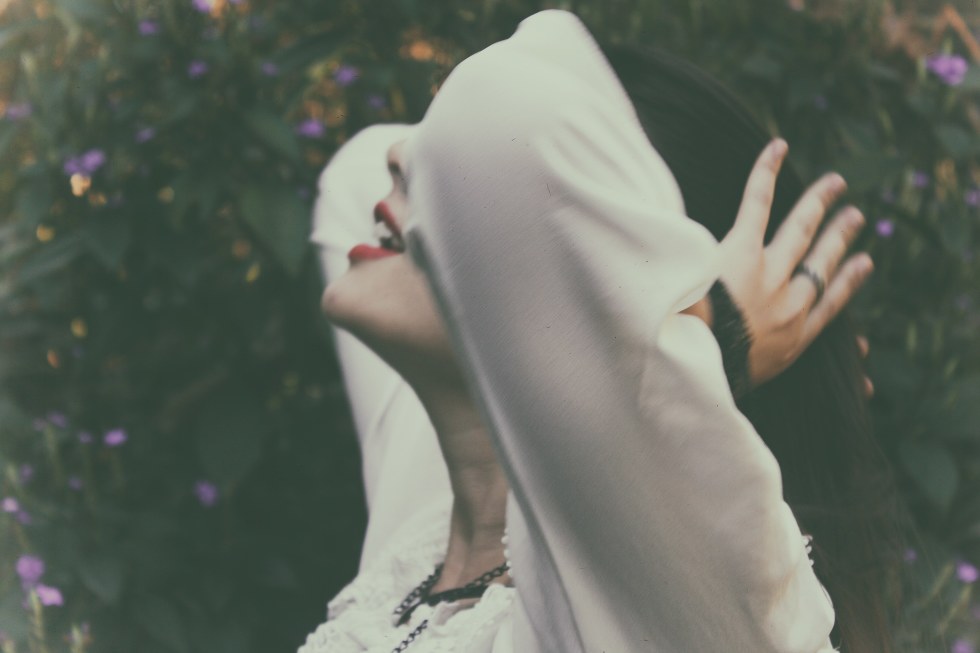 The right breath can calm your nervous system. Photo by StockSnap
Find the Right Goal
Focusing too much on the result of a performance, like a promotion or a great review, can actually sabotage your dancing: You'll be more likely to force and muscle the choreography, instead of letting the movement come to your body naturally. "You need to be completely absorbed in the moment to perform your best," says Goldberg. Concentrate on simply enjoying the movement. It can help to find a mantra that centers your mind on the present, like "Here, now," or "This is what I love."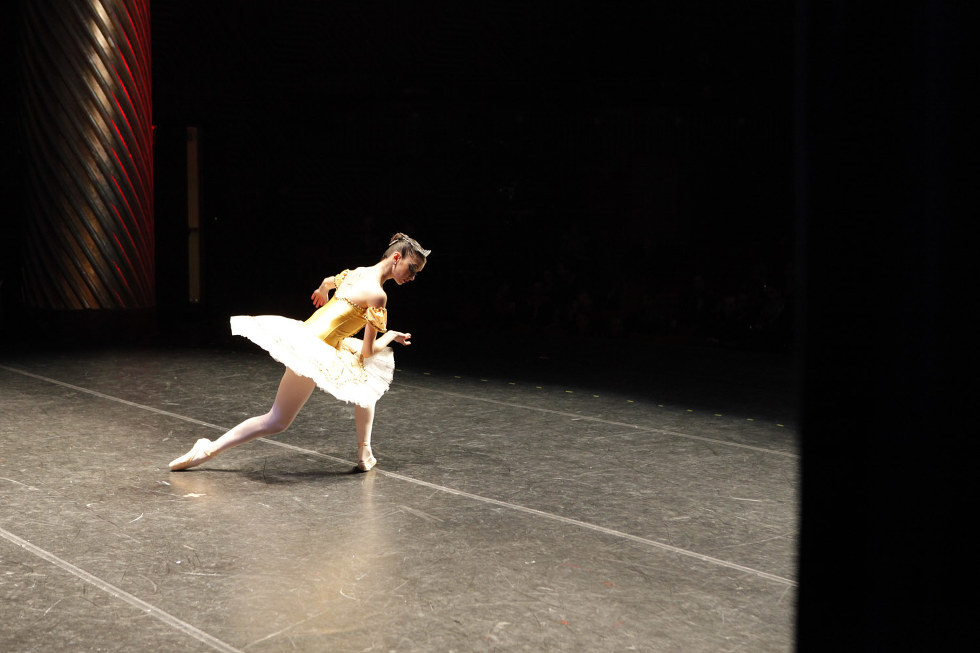 The right goal can make all the difference onstage. Photo by Rachel Papo for Pointe
Alexander Ekman's Midsummer Night's Dream was created for Royal Swedish Ballet. Photo by Hans Nilsson, Courtesy The Joffrey Ballet
Bales of hay, black umbrellas, bicycles—this Midsummer Night's Dream would be unrecognizable to the Bard. Alexander Ekman's full-length, inspired by Scandinavian solstice traditions and set to music by Mikael Karlsson, is a madcap celebration of the longest day of the year, when the veil between our world and that of the supernatural is said to be at its thinnest. The Joffrey Ballet's performances mark the seductively surreal work's North American premiere. April 25–May 6. joffrey.org.
Indumba investigates an African cleansing ritual. Photo by Ken Carl, via
bam.org
When Kevin "Iega" Jeff saw Fana Tshabalala's Indumba at the annual JOMBA! Contemporary Dance Experience in South Africa, he immediately knew he would ask Tshabalala to set the work on his company.

"There's an ancient energy in Fana's movement, a deep and trusted knowing," says Jeff, director of the Chicago-based Deeply Rooted Dance Theater. "Because I witnessed the raw humanity of his dancer's souls, I wanted my dancers to have that experience."
Keep reading...
Show less
StockSnap
When I wrote about my struggle with depression, and eventual departure from dance because of it, I expected criticism. I was prepared to be challenged. But much to my relief, and horror, dancers from all over the world responded with support and stories of solidarity. The most critical response I saw was this one:
"Dance isn't for everyone."
This may as well be a mantra in the dance world. We have become entrenched in the Darwinian notion that the emotionally weak will be weeded out. There is no room for them anyway.
Keep reading...
Show less
Cover Story
Apr. 16, 2018 04:00PM EST
Robert Fairchild is jumping into the next phase of his career feet-first. Photo by Jayme Thornton
In his final bow at New York City Ballet, during what should have been a heroic conclusion to a celebrated ballet career, Robert Fairchild slipped and fell. His reaction? To lie down flat on his back like he meant to do it. Then start cracking up at himself.
"He's such a ham," says his sister Megan Fairchild, with a laugh. "He's really good at selling whatever his body is doing that day. He'll turn a moment that I would totally go home and cry about into something where the audience is like, 'That's the most amazing thing ever!' "

Keep reading...
Show less
Name calling, physical intimidation and cyberbullying are all-too-common experiences among male dancers. Photo by Goh Rhy Yan/Unsplash
Growing up in a family-owned dance studio in Missouri had its perks for tap dancer Anthony Russo. But it also earned him constant taunting, especially in high school.
"There was a junior in my sophomore year health class who was absolutely relentless," he says. "I'd get tripped on my way to the front of the classroom and he'd say, 'Watch out, twinkle toes.' If I raised my hand and answered a question incorrectly, I'd hear a patronizing 'Nice one, Bojangles.' "
Keep reading...
Show less
Dance on Broadway
Apr. 21, 2018 09:30AM EST
PC Kevin Berne, courtesy Boneau/Bryan-Brown
Choreographer Sergio Trujillo asked the women auditioning for ensemble roles in his newest musical to arrive in guys' clothing—"men's suits, or blazers and ties," he says. He wasn't being kinky or whimsical. The entire ensemble of Summer: The Donna Summer Musical is female, playing men and women interchangeably as they unfold the history of the chart-busting, Grammy-winning, indisputable Queen of Disco.
courtesy www.today.com
Keep reading...
Show less


Get Dance Magazine in your inbox