When Samara Cohen signed up for her first waacking class at Broadway Dance Center in 2004, she had no idea that it would change her life—and help create her persona, Princess Lockerooo.
"My first waacking teacher, Brian 'Footwork' Green, was the only person teaching it in New York and is responsible for initiating the resurgence," she says of the style, which originated in gay clubs in California during the 1970s. "He introduced me to my mentor, 'Soul Train' legend Tyrone Proctor, and I fell in love with the dance."
---
Since then, Cohen has traveled to more than 27 countries to teach, judge battles and, of course, perform. She recently spoke to Dance Magazine about her waacking journey.
Becoming Princess Lockerooo: "My character is the duality that lives inside me—half superhero, half Hollywood starlet, with a dash of badass New Yorker."
Watching waacking's resurgence: "When I started, there was not one waacking video on YouTube, and New York didn't have waacking events or competitions. I arrived on the scene at the forefront of the resurgence and watched it go global."
Prepping for battle: "To get ready I review my power moves, practice in the clothes I will wear, and research my competitors and the judges if I can. Once I'm at the venue, I always try my shoes out on the floor. In my early battling days, I would run laps in my heels just to be sure."
Honoring the originators: "Waack To The Future is my international dance battle event. It raises money for Dancers Responding to AIDS. I chose this in honor of the originators of waacking who have passed due to AIDS."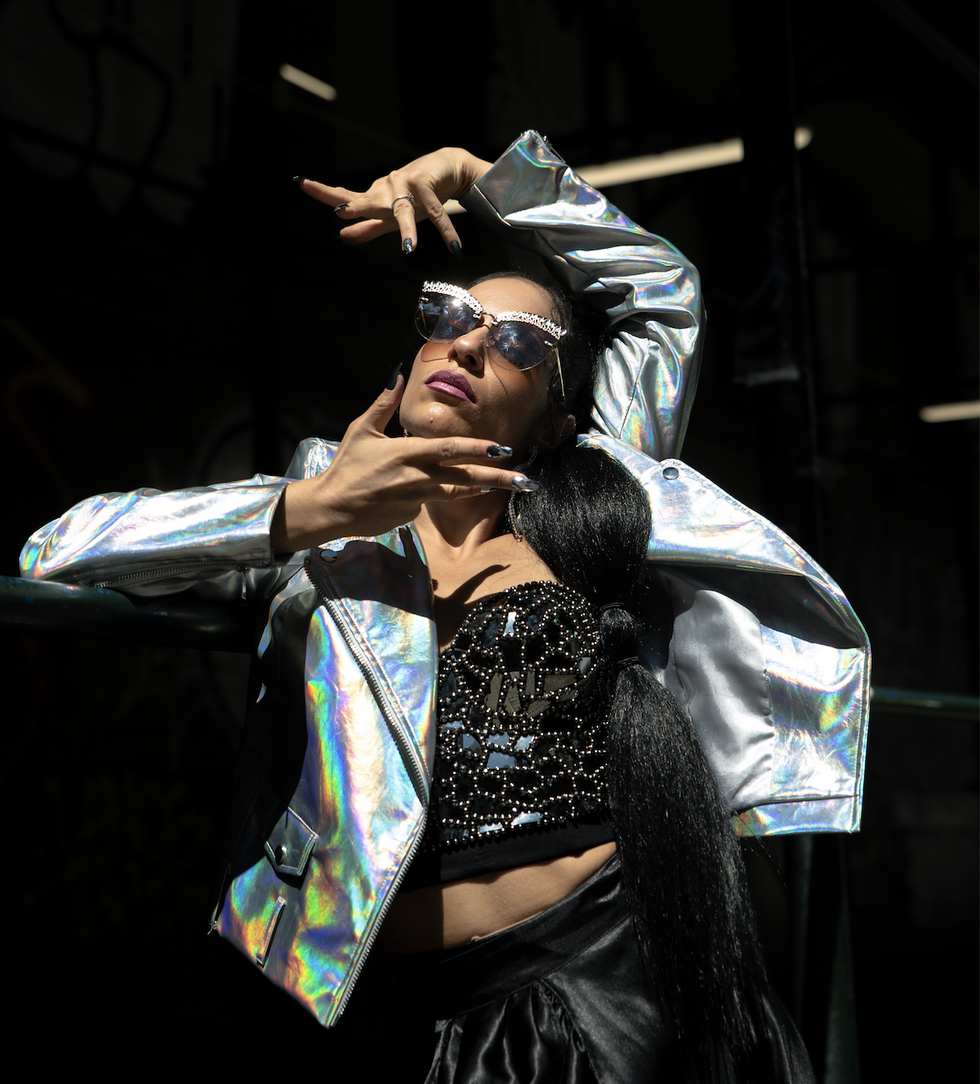 When she's not waacking: "I'm in an off-Broadway musical, Oscar at The Crown. I'm also the lead correspondent and co-founder of 'Let's Shake It Up TV,' a social justice news show."
Finding the right costume: "My mom is what you call a real New York artist, so I grew up in a very free environment with no shortage of crafty projects. I make and design about 80 percent of my costumes. Sometimes I hear a song and instantly visualize the look. Other times, I'll see a must-have item that inspires me. I'll either purchase it or find a way to make it, then build a dance act around it."
Why the look matters: "Makeup, hair and clothing are everything! Waacking was inspired by classic movie stars like Greta Garbo, Marlene Dietrich and Marilyn Monroe."
It's more than movement: "I use waacking to teach self-empowerment. The history is a part of that. The originators endured pain and suffering, and created their own expression which allowed them to be themselves."