How does a choreographer pressed for time raise a whole lot of money quickly—really quickly?
If you're Raja Feather Kelly, founder and artistic director of the feath3r theory, you do a 24-hour telethon—and you live stream it from the Kickstarter Headquarters in Greenpoint, Brooklyn.
---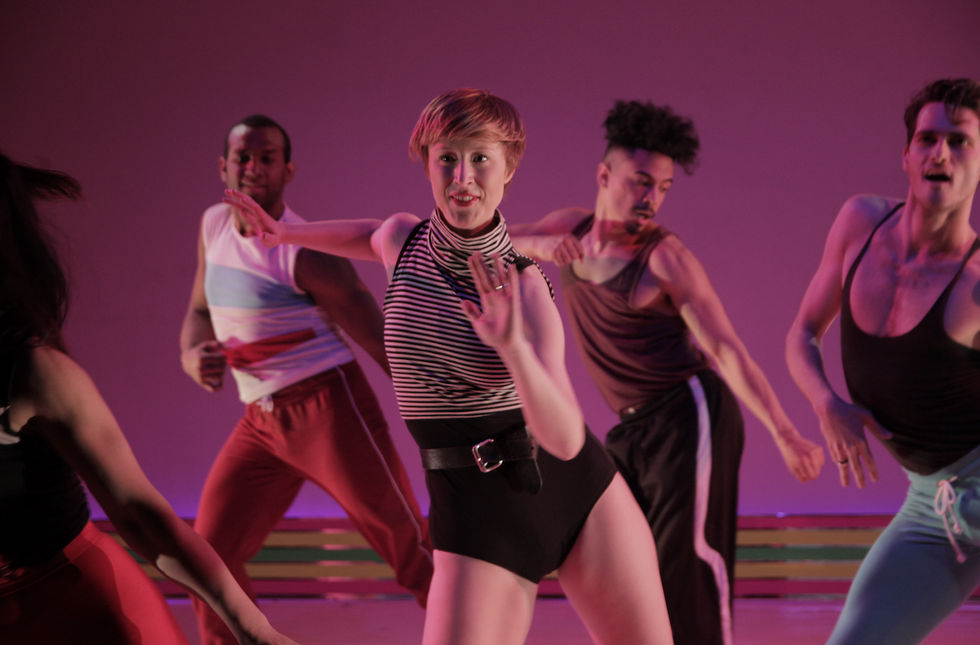 the feath3r theory's Amy Gernux. Photo by Aitor Mendilibar, courtesy Kelly
It all started in 2017, when—after bemoaning how time-consuming Kickstarter campaigns can be—a company member jokingly suggested an old-school telethon. "We'd spend one whole day asking for money, and be done!" Kelly says. "It's so on brand because our work is all about re-appropriating popular culture."

Last year's inaugural fundraiser took place at Kelly's apartment, where they managed to pull in $7,440 in 24 hours (the goal was $5,000, which they reached in the first 12 hours). This year will be the first-ever live event hosted at the Kickstarter Headquarters and will be streamed on Kickstarter Live, Facebook and Insta Stories. The goal? Raise $10,000.
Although it will have many of the same features as the first telethon—Kelly and company will make live fundraising calls and conduct interviews with friends and fans ("Why do you like our work? What should we do in the next five years?")—this one will have more of a gala/show/party feel, with doors opening to the public from 6 pm to midnight, with plenty of booze, dancing and cake to boot, in honor of Kelly's birthday.
"The only weekend I had free was my birthday weekend!" he laughs. "So we are doing it on my birthday."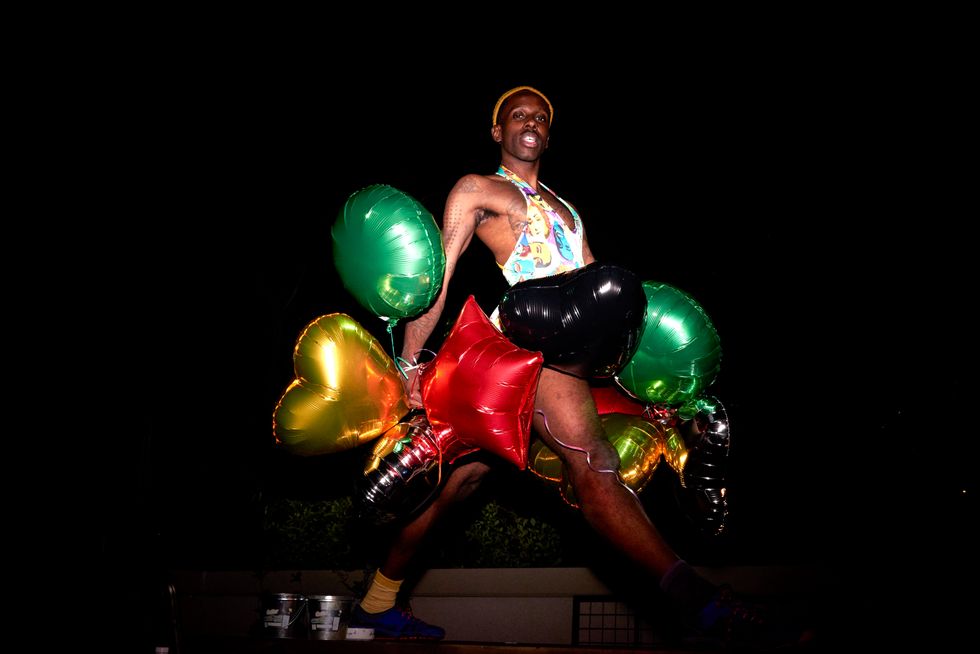 Raja Feather Kelly. Photo by Kate Shot Me, courtesy Kelly
What will happen between, say, 12 am and 8 am, when the venue is almost empty? "I'll call people on the West coast. I'll listen to music and DJ and talk to people. Say my thank yous," Kelly says. "I'll do my Marina Abramovic-esque napping. Then I'll wake up and continue calling people."

The Kickstarter goes live June 4 at noon.