With a blend of postmodern and black aesthetics, Reggie Wilson's work explores connections between secular and spiritual cultures of the African diaspora in the Americas. Audiences are drawn to his unique synergy of formal rigor, playfulness and depth.
The Milwaukee-raised award-winning choreographer formed Reggie Wilson/Fist & Heel Performance Group in Brooklyn in 1989 after dancing for Ohad Naharin. Most recently, he curated the 2018 Danspace Project's Dancing Platform Praying Grounds: Blackness, Churches, and Downtown Dance.
---
He recently spoke to Dance Magazine about his creative process.
Where His Ideas Come From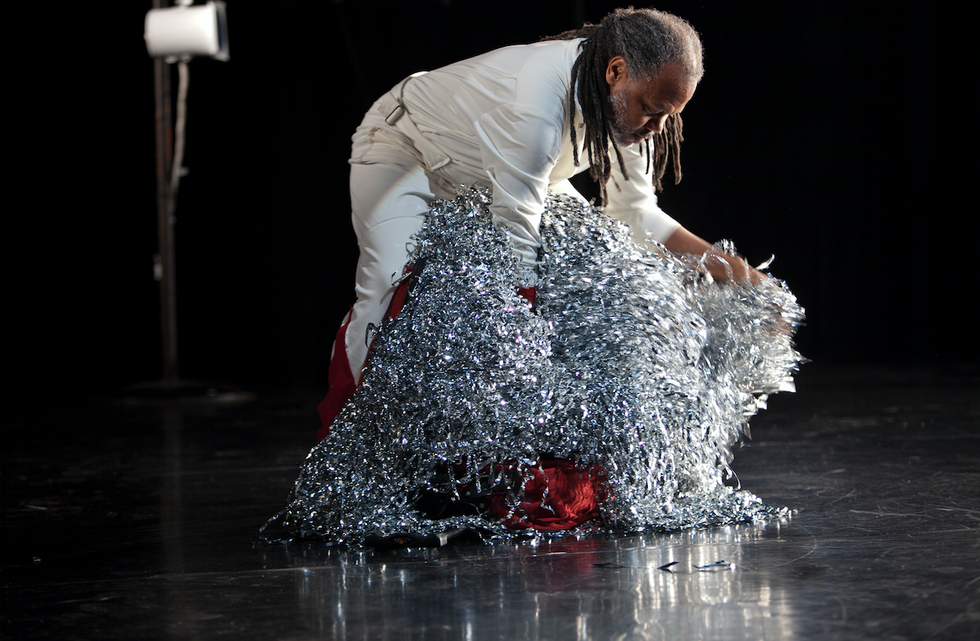 Reggie Wilson. Photo by Peggy Woosley.
"An idea hits me and I think, Oh, that's cool. I usually don't follow it when it first happens. And then it will recur and recur, over and over again. It gets to the point of obsession. Making a dance will help me process it, think about it on multiple levels, engage with numerous people and cultures and thinkers."
"I don't ever go with making a piece that will sell. Like the figure of Moses—the idea behind Moses(es)—didn't fit the litmus test of a popular point of research, but I was reading Zora Neale Hurston's Moses, Man of the Mountain, and a dancer's uncle was a Moses scholar. That seems to be the way I operate. The universe or somebody wants me to think about something a little more. Then I have to "get rid of it," which means incorporating it into my everyday existence. Then it stops being disruptive."
What His Research Process Is Like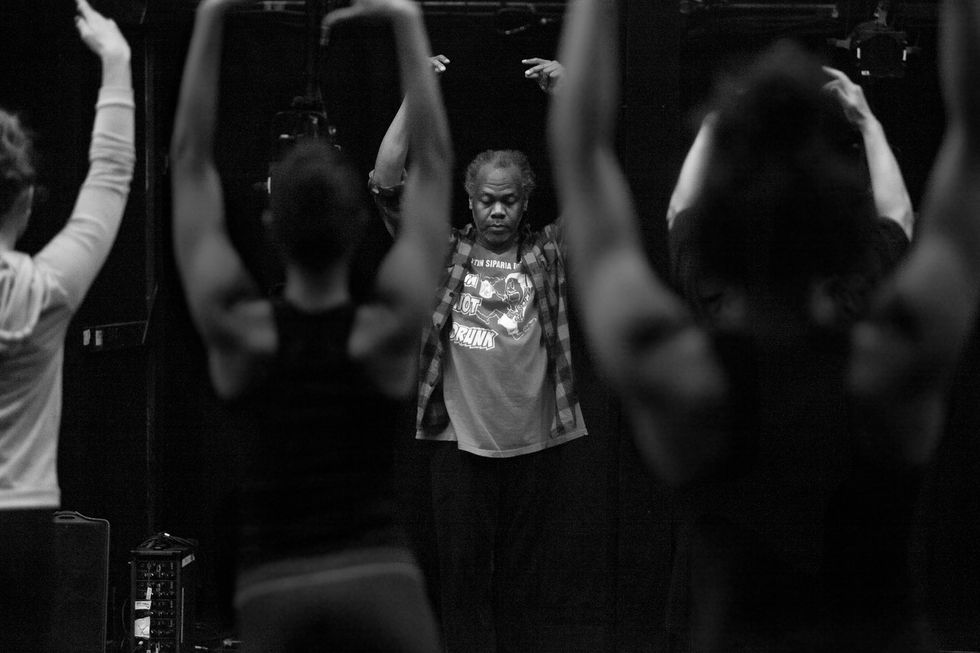 Wilson loves finding out where his blind spots are. Photo by Jamie Kraus.
"What nurtures the idea is consuming as much information about it as possible. I'll look at Wikipedia, definitions, etymology, a thesaurus. From my first year at NYU, every weekend I'd go stare at the images of Africa in Rizzoli's art books. Or I'd go to a Margaret Mead Film Festival, a dance or music concert. Obsessive. I need to go to this country. Or hang out in this part of the city. Or go to this club. Or this class."
"There's a curiosity for finding out where my blind spots are. "What didn't I know I didn't know?" I get so excited when that shows up."
The Most Surprising Part About Shakers
"Now I'm doing this Shaker stuff in my work. I thought the Shakers were like the Amish or the Puritans. Totally the opposite. You think about rigidity and stricture, the separation of the sexes, but there are a whole bunch of radical ideas—a religious sect channeling innovation in technology and education, always trying to reinvent and discover in their service of spirit."
"Dancing together was important to the Shakers. Their statement "We find no harm in dancing"—in contrast to the way the Puritans thought—repositioned how I regarded them."
His Advice For Young Choreographers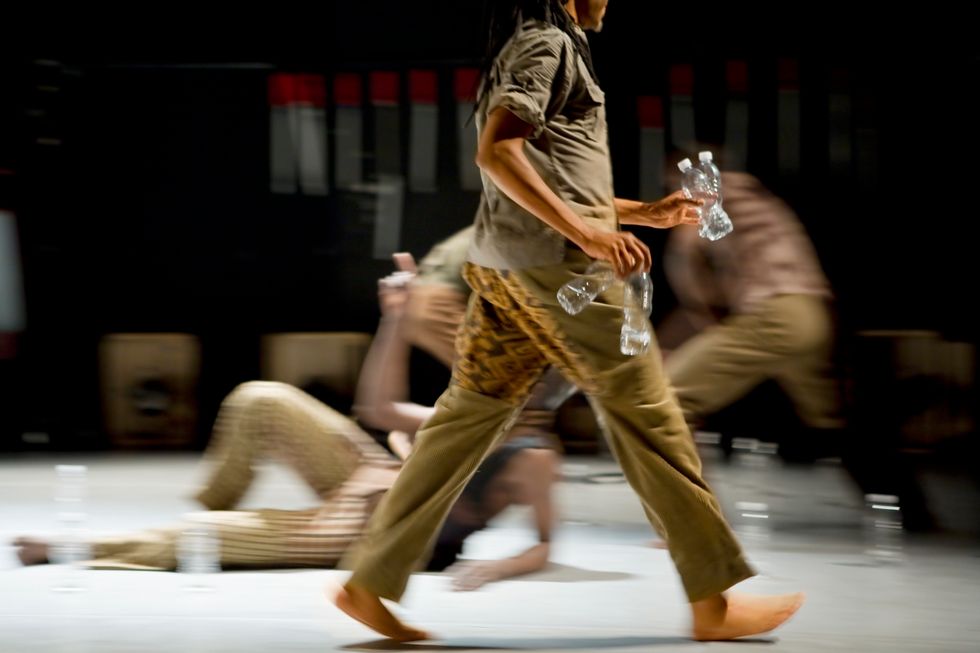 Fist and Heel Performance Group. Photo by Antoine Rempé
"I tell young choreographers to make as much work as possible. Stop being precious. Get your chair dance out. Get your emotional dance out. At the same time, be strategic in what you show and to whom. Everybody doesn't have to see everything. And you can't control what people are going to think."