What Actually Happens To Your Body When You Stop Dancing
Time away from dance lets your body and brain reset. Photo by Thinkstock
It's the end of a long season: Your body is exhausted, you're emotionally drained from back-to-back performances and you're feeling ready for some serious time on the couch.
But as soon as you start to relax, the doubts creep in. What will happen to my physique if I'm not in class? Will I lose muscle, flexibility or stamina if I'm not dancing?
---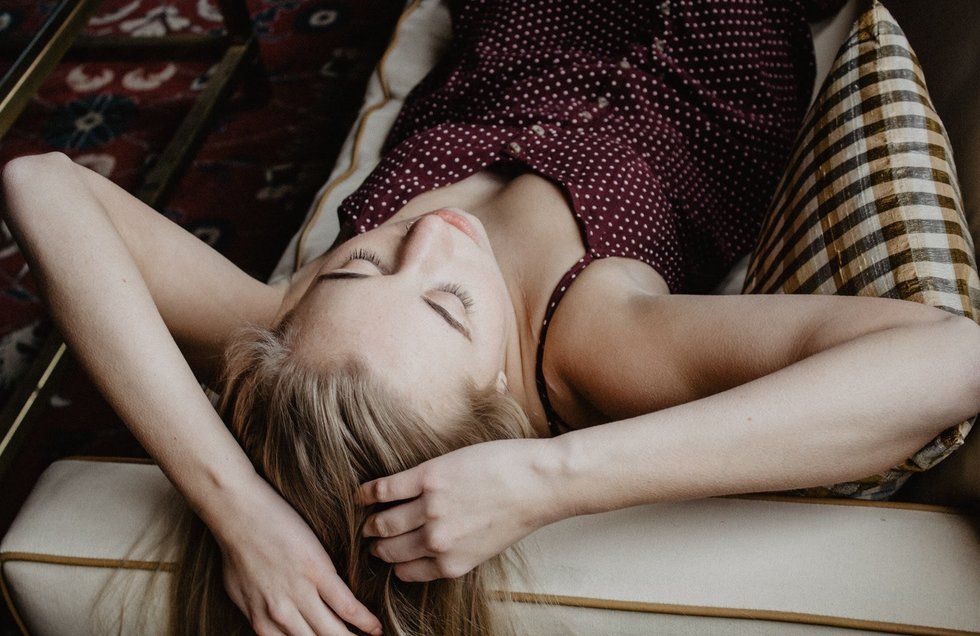 Dancers crave rest—until it happens. Photo by Joanna Nix/Unsplash
"The word 'rest' to a dancer can bring up some anxiety," says Julie O'Connell, a physical therapist at Athletico in Chicago. "But rest is just as important for the body as activation."
Sports medicine experts agree that taking a true break is crucial for maintaining peak physical health. Your end-of-season leave has a purpose—and a true understanding of what's happening to your body and mind can help you reap the full rewards of your recovery time.
Micro Damage Needs Rest To Heal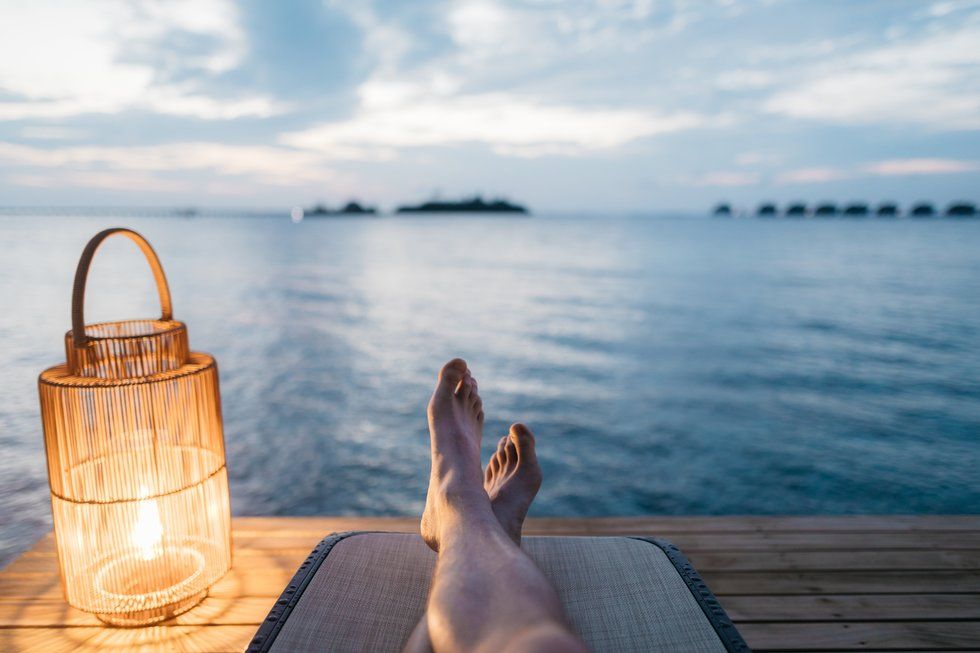 The body goes into repair mode during rest. Photo by Simon Migaj/Unsplash
For starters, dancers often assume that their bodies are sculpted during class, but muscles actually build strength when you rest after your workout. During exercise, your heart rate goes up, muscle fibers break down and adrenal glands secrete stress hormones. This signals the body to go into repair mode, healing micro tears in the muscles once things have calmed down.
Often, dancers don't give their bodies enough time to fully recover—especially in the peak days of a busy season when movement is strenuous and repetitive—so over time, fatigue may set in, which can lead to inflammation, muscle damage and difficulty with performance.
"Time away from the movement you're used to allows muscles to build back up in a healthy manner," says Selina Shah, MD, who works with dancers at Saint Francis Memorial Hospital's Center for Sports Medicine in Walnut Creek, California. "It allows the muscles, tendons and ligaments that are stressed a chance to recover from any micro damage that could turn into something worse."
The Brain Benefits, Too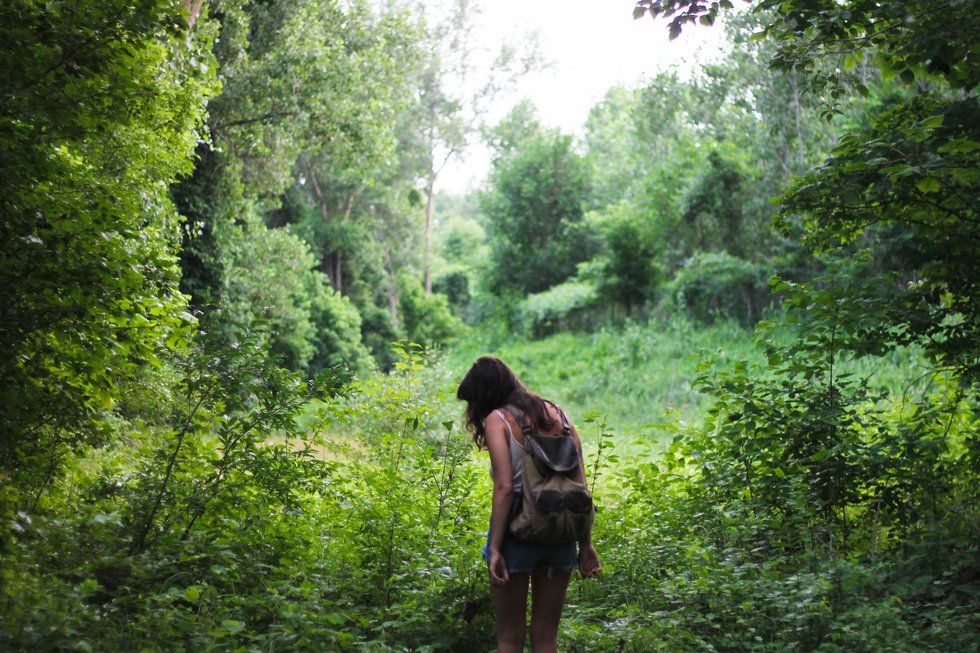 Taking a break from the mental stress of dance can ward off burnout. Photo by Michelle Spencer/Unsplash
Since dance is also difficult mental work, the brain benefits from downtime as well. Exercise increases blood flow to the brain, which helps you stay mentally sharp and calm under pressure. But constant mental stress takes a toll.
"Research suggests that the mental burnout dancers can experience when practicing day in and day out is not helpful for maintaining their passion," says Jatin P. Ambegaonkar, PhD, associate professor in the Athletic Training Education Program at George Mason University. "That's why sports medicine suggests that athletes cross-train with another activity once a week, and they have 'off-seasons' throughout the year."
How Long Can You Go Without Losing Technique?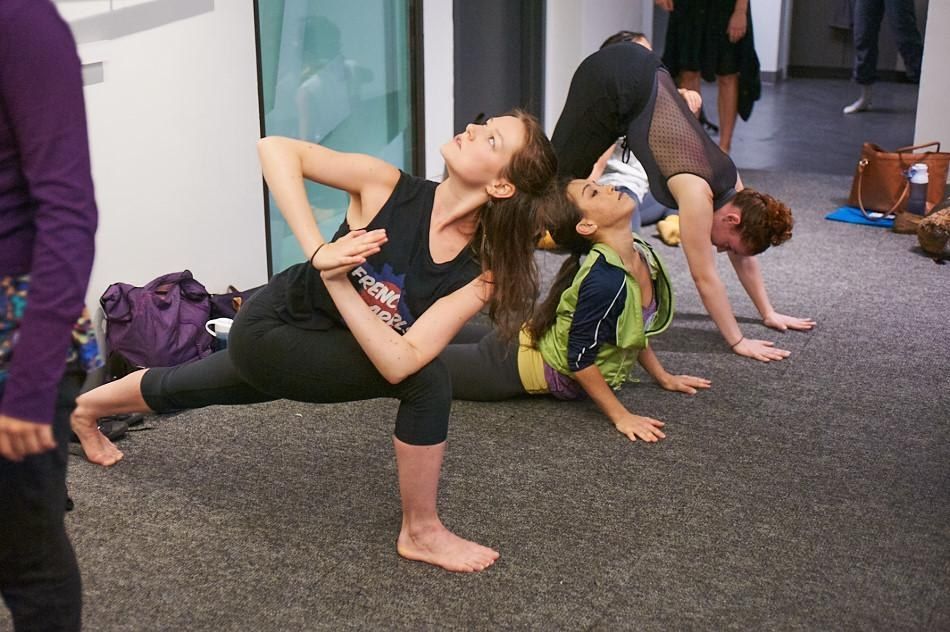 After 14 days, switch your approach to active recovery. Photo by Jim Lafferty
Of course, completely terminating any physical activity will eventually lead to negative effects on your technique—but most professional dancers can go up to two weeks without seeing any downsides.

"Even a hard stop for up to 14 days is fine," says Ambegaonkar. "But after that, problems due to inactivity—a decrease in stamina or technical ability—start to set in, so you'll want to eventually change your mind-set to active recovery, building a foundation for when you come back."
Related Articles Around the Web
From Your Site Articles
News
Jul. 16, 2019 03:58PM EST
Including this extraordinary Travis Wall number for "So You Think You Can Dance" (Adam Rose/FOX)
The Primetime Emmy Award nominations are out! Congrats to the seven choreographers who earned nods for their exceptional TV work this year. Notably, that work was made for just two shows, "So You Think You Can Dance" and "World of Dance."
And there was a particularly remarkable snub: While the dance-filled hit "Fosse/Verdon" earned 17 nominations across many of the major categories, Andy Blankenbuehler's fabulous Fosse remixes weren't recognized in the Outstanding Choreography field.
Here are all the dance routines up for Emmys:
Keep reading...
Show less

abezikus/Getty Images
"Dancers can do everything these days," I announced to whoever was in earshot at the Jacob's Pillow Archives during a recent summer. I had just been dazzled by footage of a ballet dancer performing hip hop, remarkably well. But my very next thought was, What if that isn't always a good thing? What if what one can't do is the very thing that lends character?
Keep reading...
Show less
News
Jul. 15, 2019 12:30PM EST
Courtesy Ritzel
Capezio, Bloch, So Dança, Gaynor Minden.
At the top of the line, dancers have plenty of quality footwear options to choose from, and in most metropolitan areas, stores to go try them on. But for many of North America's most economically disadvantaged dance students, there has often been just one option for purchasing footwear in person: Payless ShoeSource.
Keep reading...
Show less
Jayme Thornton
When Sonya Tayeh saw Moulin Rouge! for the first time, on opening night at a movie theater in Detroit, she remembers not only being inspired by the story, but noticing the way it was filmed.
"What struck me the most was the pace, and the erratic feeling it had," she says. The camera's quick shifts and angles reminded her of bodies in motion. "I was like, 'What is this movie? This is so insane and marvelous and excessive,' " she says. "And excessive is I think how I approach dance. I enjoy the challenge of swiftness, and the pushing of the body. I love piling on a lot of vocabulary and seeing what comes out."
Keep reading...
Show less