What It Takes to Return to Dance After Recovering from an Eating Disorder
Re-enter dance slowly to keep yourself healthy. Photo via Thinkstock
After spending a year away from the studio to recover from anorexia at age 12, Jillian Verzwyvelt admits that she was extremely nervous to return to class. "I was terrified I would be far behind not only technically but socially," she says. Fortunately, she encountered strong support from both teachers and peers, who treated her the same as they always had, even though she was only strong enough to take part of class.
Returning to the studio after recovering from an eating disorder is not unlike coming back from injury, except that the challenge is deeply stigmatized. For most dancers who suffer from eating disorders, the impulse to control their physical appearance and their passion for dance are closely linked.
---
So fighting the urge to fall into bad habits can be extra-challenging as dancers confront the same environment where their disorder manifested. But with the right approach, it's possible to find a way back into a loving relationship with dance and your body.
Get the Support You Need
Do not try to navigate this alone. Experts recommend scheduling regular visits with a dietitian, a therapist, a physical therapist and a doctor for at least the first few months that you are coming back. Emily Harrison, founder of Nutrition for Great Performances, adds that finding a support group can be helpful—you can even take virtual classes sponsored by treatment centers like Renfrew or Alsana.
Define Your Weight Goals
Nadine Kaslow, a psychologist who works with dancers at Atlanta Ballet, warns that your health team may have different expectations than the leadership at your dance institution. While your doctor may want your weight to be more "normal" by traditional standards, your director may not agree because of the aesthetic of dance. "I usually think that there needs to be a negotiation for a weight range that is lower than the outpatient medical people think it should be, and higher than the dance people want," she says.
Develop a Meal Plan
Your dietitian should help you craft an evolving meal plan. "There can be significant changes in energy needs when dancers get back to a full schedule," says Harrison. That energy comes from calories. "You might have higher-than-average needs of certain key nutrients because your body was not getting enough," she adds. Dancers recovering from an eating disorder often need to have the importance of eating carbohydrates emphasized. Harrison cites oats, whole grains, sweet potatoes, fruits, vegetables and legumes as excellent sources of energy for dance.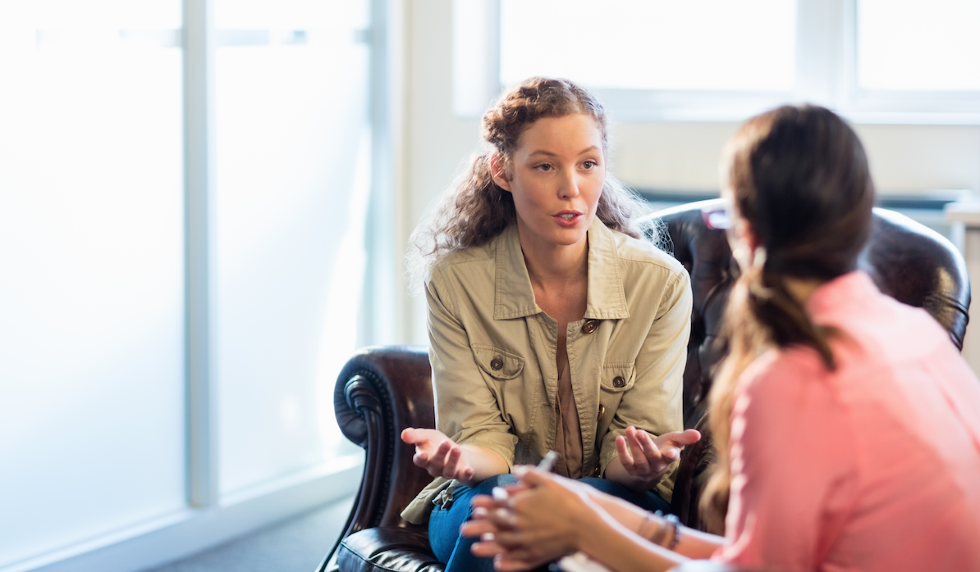 A dietitian can help make sure you're getting the fuel you need to dance again. Photo via Thinkstock.
Take It Slowly to Avoid Injury
Know that your risk of injury is higher after an eating disorder because the lack of proper nutrition has depleted the vitamins and minerals needed to keep your bones and muscles strong. Michelle Rodriguez, director of Manhattan Physio Group, emphasizes the need to come back slowly. "You really need to reestablish your stamina and your strength," she says. She might suggest, for example, that a dancer start with barre only for one or two weeks and then add more of class gradually as their strength increases. Because of the impact eating disorders can have on bone density, she warns about the risk of stress fractures in particular.
Get Out of the Mirror
Old habits die hard, and an eating disorder is often rooted in a distorted body image. This means you may need to avoid the mirror for a while. Upon her return, Verzwyvelt intentionally changed her barre spot. "I had to move to a place where I couldn't see the mirror to be able to dance without constantly criticizing myself," she says.
Avoid Online Triggers
Tone down your social media use during this time. "Instagram and other social media platforms are full of photos that could be triggering to dancers in a vulnerable place," warns Harrison.
Talk About Your Experience
After returning to dance, Verzwyvelt publicly shared her story in a high school assembly. "Aside from feeling near-faint while delivering my talk, it was as though this huge weight was lifted from my shoulders," she says. Being open about what you have been through may alleviate the social awkwardness of your return, and may even help others by changing the culture of your studio.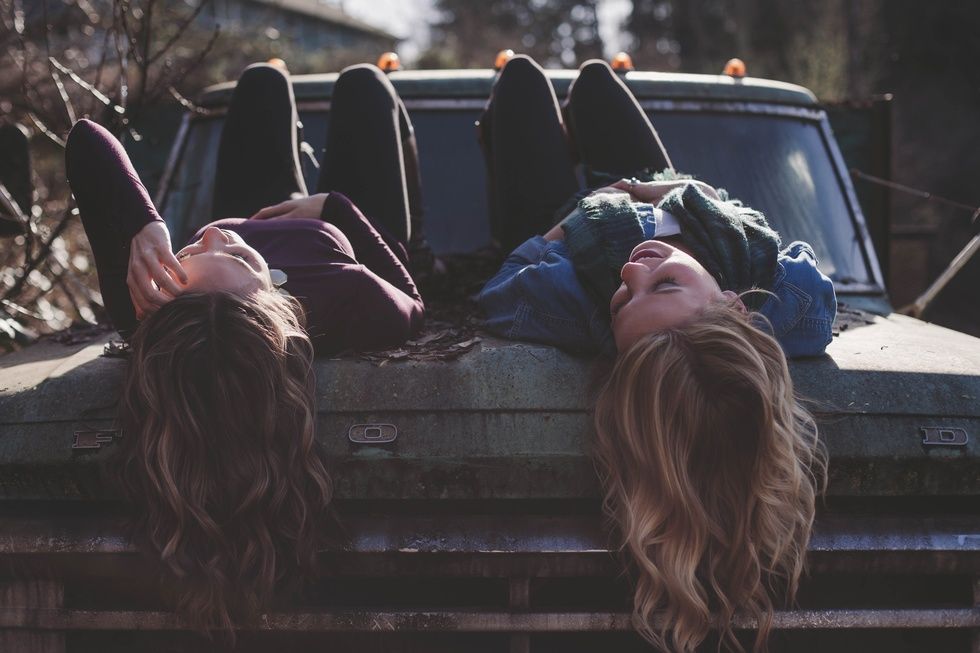 Opening up could help your friends, too. Photo by Greg Raines/Unsplash
Make Sure You're Not Coming Back Too Soon
Returning to dance too quickly may increase the likelihood of relapse, according to Kaslow. While you may want to jump straight into the deep end, look out for these red flags:
You're glued to the mirror. If you find yourself repeatedly returning to the mirror not to check your line but to examine your thigh gap or how the band of your tights is cutting at your waist, you may need more time away.
You're obsessed with cross-training. Avoid trying to burn an excessive amount of calories by doing cardiovascular training outside of dance right away. Physical therapist Michelle Rodriguez says that while cardio is great for dancers, in the early months, she suggests focusing on more dance-specific strengthening exercises.
You refuse to take your time. Kaslow says that one of the clearest signs that a dancer is not fully recovered is resistance to returning gradually. She suggests that dancers approach this transition the same way they would returning from an injury. "You can maybe dance every day, but not all day every day at first," she says. "You shouldn't be in the back doing the combination with both groups."
From Your Site Articles
Related Articles Around the Web
Peter Smith, courtesy of University Musical Society
What happens during a performance is the product of the painstaking process of realizing an artistic vision. Whether held beforehand, afterward, offsite or online, audience discussions tend not to be so preordained, easily thrown off track without a skilled moderator at the helm.
"I'm someone who dreaded talkbacks and Q&As," admits Bill Bragin, former director of public programming at Lincoln Center. "While I was in New York, a lot of the time it was just audience members trying to show off how smart they were."
These events present a pile of difficult questions: How much do you reveal about a piece before it's shown? How can a conversation designed to hit key points feel casual and spontaneous? How do you cater to the needs of diverse attendees, from novice dancegoers to lifelong fans to scholars and critics? And how do you avoid smothering dance with language, flattening all its complexity?
Keep reading...
Show less
UA Dance Ensemble members Candice Barth and Gregory Taylor in Jessica Lang's "Among the Stars." Photo by Ed Flores, courtesy University of Arizona
If you think becoming a trainee or apprentice is the only path to gaining experience in a dance company environment, think again.
The University of Arizona, located in the heart of Tucson, acclimates dancers to the pace and rigor of company life while offering all the academic opportunities of a globally-ranked university. If you're looking to get a head-start on your professional dance career—or to just have a college experience that balances company-level training and repertory with rigorous academics—the University of Arizona's undergraduate and graduate programs have myriad opportunites to offer:
Keep reading...
Show less
Alice Sheppard/Kinetic Light in DESCENT, which our readers chose as last year's "Most Moving Performance." Photo by Jay Newman, courtesy Kinetic Light
Yes, we realize it's only August. But we can't help but to already be musing about all the incredible dance happenings of 2019.
We're getting ready for our annual Readers' Choice feature, and we want to hear from you about the shows you can't stop thinking about, the dance videos that blew your mind and the artists you discovered this year who everyone should know about.
Keep reading...
Show less
Silas Farley in his Songs from the Spirit at the Metropolitan Museum of Art. Rosalie O'Connor, Courtesy Farley
I dance to encourage others. The longer I dance, the more I see that much of my real work is to speak life-giving words to my fellow artists. This is a multidimensionally grueling profession. I count it a privilege to remind my colleagues of how they are bringing beauty into the world through their craft. I recently noticed significant artistic growth in a fellow dancer, and when I verbalized what I saw, he beamed. The impact of positive feedback is deeper than we realize.
Keep reading...
Show less