Notable dancer and beloved teacher, Ross Parkes, 79, passed away on August 5, 2019 in New York City. He was a founding faculty member at Taipei National University of the Arts in Taiwan, where he taught from 1984 to 2006. Lin Hwai-min, artistic director of Cloud Gate Dance Theater, said: "He nurtured two generations of dancers in Taiwan, and his legacy will continue."
About his dancing, Tonia Shimin, professor emerita at UC Santa Barbara and producer of Mary Anthony: A Life in Modern Dance, said this: "He was an exquisite, eloquent dancer who inhabited his roles completely."
---
Born in Sydney, Australia, Parkes began his training there with Valrene Tweedie (known as Irina Lavrova when she was with the Original Ballet Russe). Before coming to the United States he appeared in musicals and cabaret in Australia, England, Spain and France. In 1964 he received a scholarship from Martha Graham to train in New York City. He danced with the Martha Graham Dance Company from 1965 to 1976, becoming a principal in 1972 and associate artistic director in 1974. He started dancing with Mary Anthony Dance Theater in 1966 and served as associate artistic director—dancing and choreographing—from 1975 to 1984. He also appeared in the companies of Sophie Maslow, Helen McGehee, Bertram Ross, Glen Tetley and the New York City Opera. Remarkably, he was also a principal dancer with the Pennsylvania Ballet from 1965 to 1971. In1968, Don McDonagh began his review of Pennsylvania Ballet with the question "What, you might ask, is a modern dancer like Ross Parkes doing in a ballet company?" By the end of the review, he called Parkes a "magnificent dancer."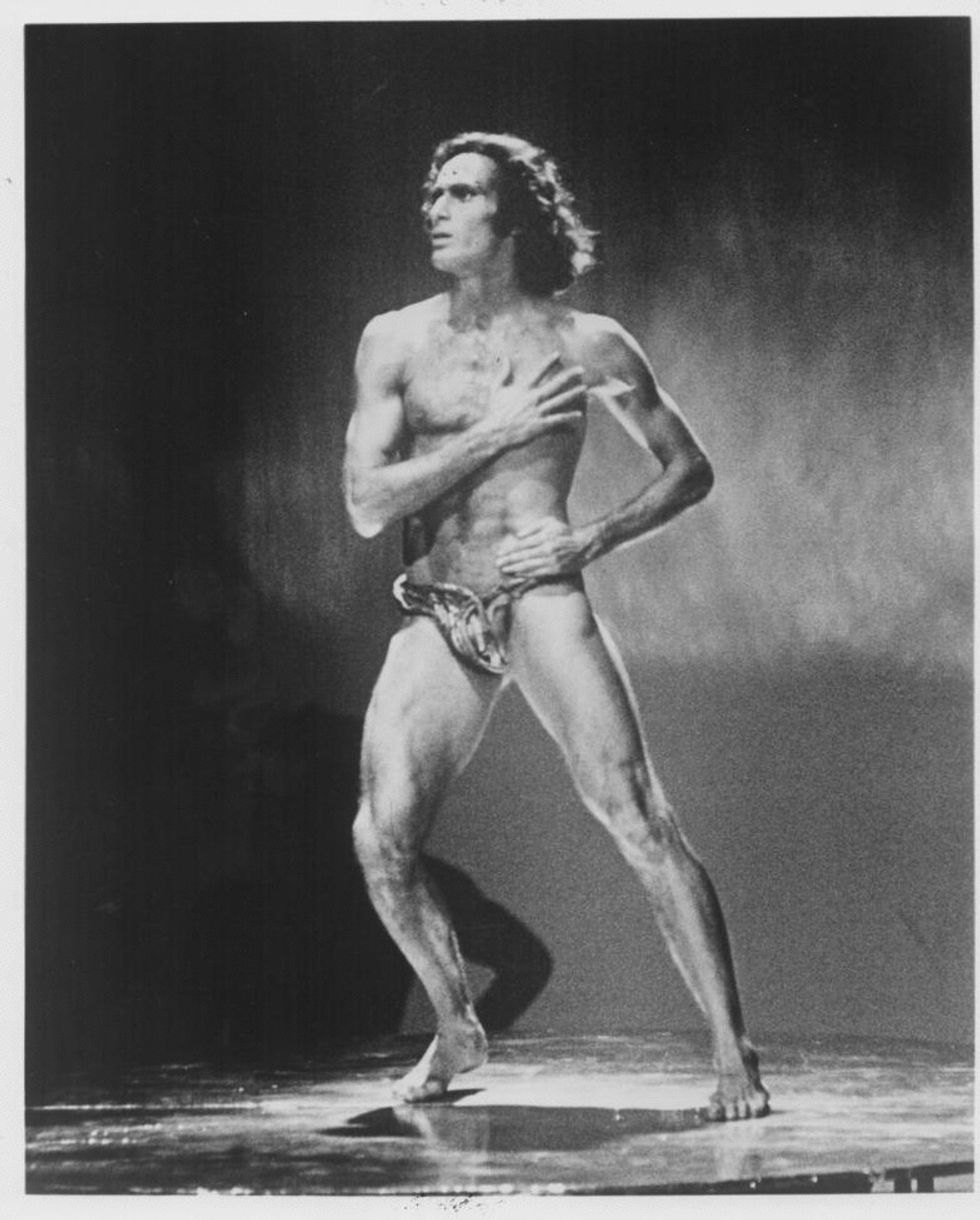 In Mary Anthony's In the Beginning, Adam, 1969. Kenn Duncan, Courtesy Gwendolyn Bye
In 1983, Lan-Lan Wang, who then directed the U.S.–China Dance Exchange Program at the University of Iowa, invited Parkes to China under the auspices of the China Dancers' Association. He taught a 12-day intensive in Graham technique in Beijing—the first official modern dance workshop held in China after the Cultural Revolution. He also taught in Shanghai and Guangzhou and traveled with Wang to other parts of China. This trip left a lasting mark on the development of modern dance in China, and Guangzhou eventually became the first Chinese city to have a modern dance company.

The following year, when Lin Hwai-Min was looking for a rehearsal director, Wang suggested Parkes. He relocated to Taiwan, where he served as rehearsal director of Cloud Gate as well as professor of dance at Taipei National University of the Arts (formerly National Institute of the Arts). In 2012 the University bestowed Parkes with an Honorary Doctorate.
Fang-Yi Sheu, the great Graham dancer (from 1995–2006) from Taiwan, who graced the Dance Magazine cover as a "25 to Watch" in 2007, feels indebted to him. In an email, she wrote: "Mr. Parkes's words were always gentle yet weighty. He brought discipline to a most rebellious student not through punishment, but by living what he preached. In his classroom, one need not seek to please, but to simply learn self-respect and self-love. 'This kid's got potential!' he said one day. Whether he was referring to my dancing that day or to my future, "potential" became his challenge—to which I have tried to answer, with my whole life, my whole being, 'Strength!' I count myself the luckiest to have been his student."
Bulareyaung Pagarlave, a Taiwanese indigenous choreographer who also had studied with Parkes, told this story on Facebook: When he (Pagarlave) came to New York in 1998 and took class with Pearl Lang, she was so impressed with his dancing that she stopped the class and asked where he was from. When she learned he had studied with Parkes, she told the rest of the class, "You should all go to Taiwan to study the Graham technique with Ross."
The American choreographer Elisa Monte posted this tribute in The New York Times's Classified obituary guestbook. "He has and will always be in my heart. He mentored me through my first years with Graham and helped me navigate the difficulties of developing into an artist. Always grateful for his support, knowledge, caring and vision. He was one of the great male dancers of the 20th century."
The cause of death was a heart attack. He is survived by his sister, Amanda Spiegel of Hong Kong, and two brothers, Rhys and Rory Parkes, of Sydney, Australia.

Written by Wendy Perron with information from Lan-Lan Wang and Gwendolyn Bye.