News
Jun. 18, 2019 05:16PM EST
Misa Kuranaga and Sasha Mukhamedov Are Joining San Francisco Ballet
Left: Misa Kuranaga in The Veritginous Thrill of Exactitude. Gene Schiavone, Courtesy Boston Ballet. Right: Sasha Mukhamedov in Apollo. Altin Kaftira, Courtesy Dutch National Ballet.
San Francisco Ballet just announced some major news: longtime Boston Ballet star Misa Kuranaga will be joining the company as a principal dancer for the 2019-20 season, while Dutch National Ballet principal Sasha Mukhamedov will join as a soloist. They join a slew of newly promoted SFB principals and soloists, announced earlier this year.
---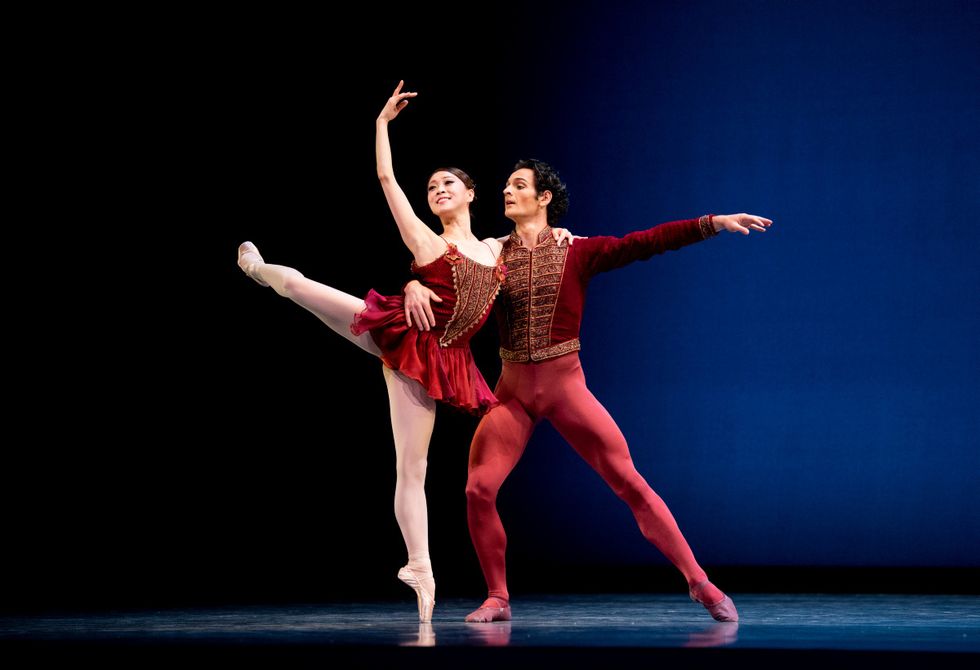 Kuranaga and Angelo Greco in Helgi Tomasson's Soirées Musicales, part of SFB's opening night gala in January.
Erik Tomasson, Courtesy SFB.
Kuranaga's appointment marks a full-circle moment. Originally from Japan, she danced with SFB for one year as an apprentice in 2001. When she wasn't taken into the company, she spent a year refining her technique at the School of American Ballet before joining Boston Ballet's corps in 2003. Since then, she's quickly risen through the ranks, becoming one of the company's biggest draws. Earlier this year she returned to SFB to perform as a guest artist in the company's opening night gala.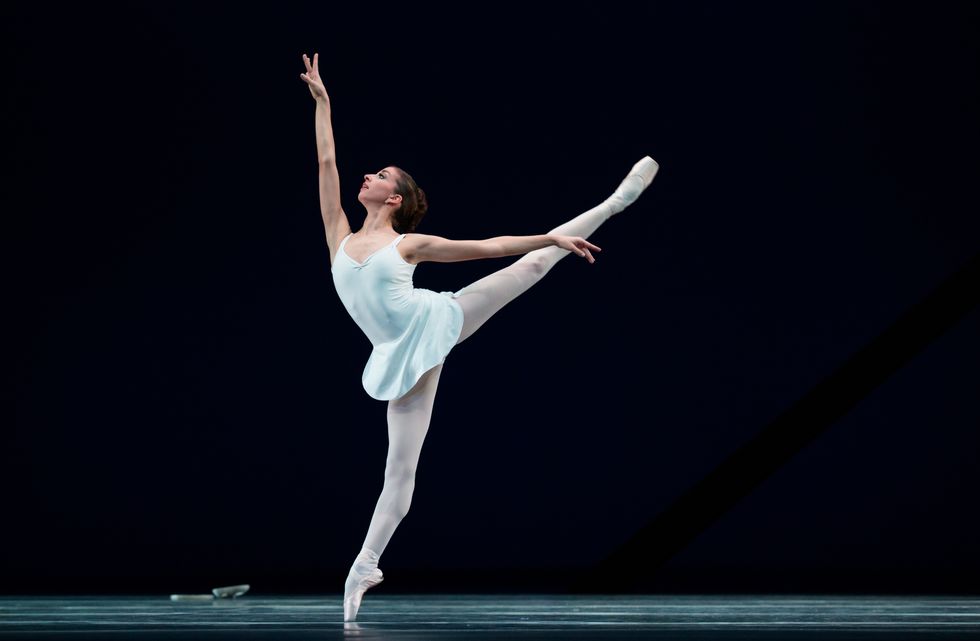 Mukhamedov in Balanchine's Apollo.
Altin Kaftira, Courtesy Dutch National Ballet.
Mukhamedov, on the other hand, has spent her entire career at Dutch National Ballet, joining as an aspirant in 2008 and rising to principal dancer by 2017. The daughter of legendary Bolshoi and Royal Ballet star Irek Mukhamedov, she trained at the Royal Ballet School as well as privately with her mother, former Bolshoi soloist Masha Mukhamedov. In 2017 she talked candidly with Pointe about living up to her famous parents' reputations: "There are times when people recognize my name, and it's instant pressure."
SFB also announced that former Polish National Ballet demi-soloist Bianca Teixeira will be joining the company's corps de ballet. Meanwhile, SFB apprentices Leili Rackow, Estéban Cuadrado, Max Föllmer, Joshua Jack Price, and Jacob Seltzer have been promoted to the corps, joining Jasmine Jimison, who was promoted in March. And finally, trainees SunMin Lee, Tyla Steinbach, Rubén Cítores, Lleyton Ho and Adrien Zeisel have been named apprentices.
From Your Site Articles
Related Articles Around the Web
Getty Images
Dancers are understandably obsessed with food. In both an aesthetic and athletic profession, you know you're judged on your body shape, but you need proper fuel to perform your best. Meanwhile, you're inundated with questionable diet advice.
"My 'favorite' was the ABC diet," says registered dietitian nutritionist Kristin Koskinen, who trained in dance seriously but was convinced her body type wouldn't allow her to pursue it professionally. "On the first day you eat only foods starting with the letter A, on the second day only B, and so on."
Keep reading...
Show less
Ailey II artistic director Troy Powell teaching an Ailey Workshop at NYCDA. Courtesy NYCDA
Back in 2011 when Joe Lanteri first approached Katie Langan, chair of Marymount Manhattan College's dance department, about getting involved with New York City Dance Alliance, she was skeptical about the convention/competition world.
"But I was pleasantly surprised by the enormity of talent that was there," she says. "His goal was to start scholarship opportunities, and I said okay, I'm in."
Today, it's fair to say that Lanteri has far surpassed his goal of creating scholarship opportunities. But NYCDA has done so much more, bridging the gap between the convention world and the professional world by forging a wealth of partnerships with dance institutions from Marymount to The Ailey School to Complexions Contemporary Ballet and many more. There's a reason these companies and schools—some of whom otherwise may not see themselves as aligned with the convention/competition world—keep deepening their relationships with NYCDA.
Now, college scholarships are just one of many ways NYCDA has gone beyond the typical weekend-long convention experience and created life-changing opportunities for students. We rounded up some of the most notable ones:
Keep reading...
Show less
Rehearsal of Yvonne Rainer's Parts of Some Sextets. Photo by Paula Court, Courtesy Performa.
Yvonne Rainer's Parts of Some Sextets (AKA "the mattress dance") hasn't been revived since it premiered in 1965. Nor has Rainer had any wish to do it again, to ask performers to heave 10 mattresses around while carrying out 31 tasks that changed every 30 seconds. It was an unwieldy, difficult dance. (Even the title is unwieldy.) But Emily Coates, who has danced in Rainer's work for 20 years, became curious about this piece and was determined to see it again—and to dance in it. She will get her wish November 15–17, when the mattress dance will be performed as part of the Performa 19 Biennial.
Keep reading...
Show less
Left: Hurricane Harvey damage in Houston Ballet's Dance Lab; Courtesy Harlequin. Right: The Dance Lab pre-Harvey; Nic Lehoux, Courtesy Houston Ballet.
"The show must go on" may be a platitude we use to get through everything from costume malfunctions to stormy moods. But when it came to overcoming a literal hurricane, Houston Ballet was buoyed by this mantra to go from devastated to dancing in a matter of weeks—with the help of Harlequin Floors, Houston Ballet's longstanding partner who sprang into action to build new floors in record time.
Keep reading...
Show less