News
Jun. 18, 2019 05:16PM EST
Misa Kuranaga and Sasha Mukhamedov Are Joining San Francisco Ballet
Left: Misa Kuranaga in The Veritginous Thrill of Exactitude. Gene Schiavone, Courtesy Boston Ballet. Right: Sasha Mukhamedov in Apollo. Altin Kaftira, Courtesy Dutch National Ballet.
San Francisco Ballet just announced some major news: longtime Boston Ballet star Misa Kuranaga will be joining the company as a principal dancer for the 2019-20 season, while Dutch National Ballet principal Sasha Mukhamedov will join as a soloist. They join a slew of newly promoted SFB principals and soloists, announced earlier this year.
---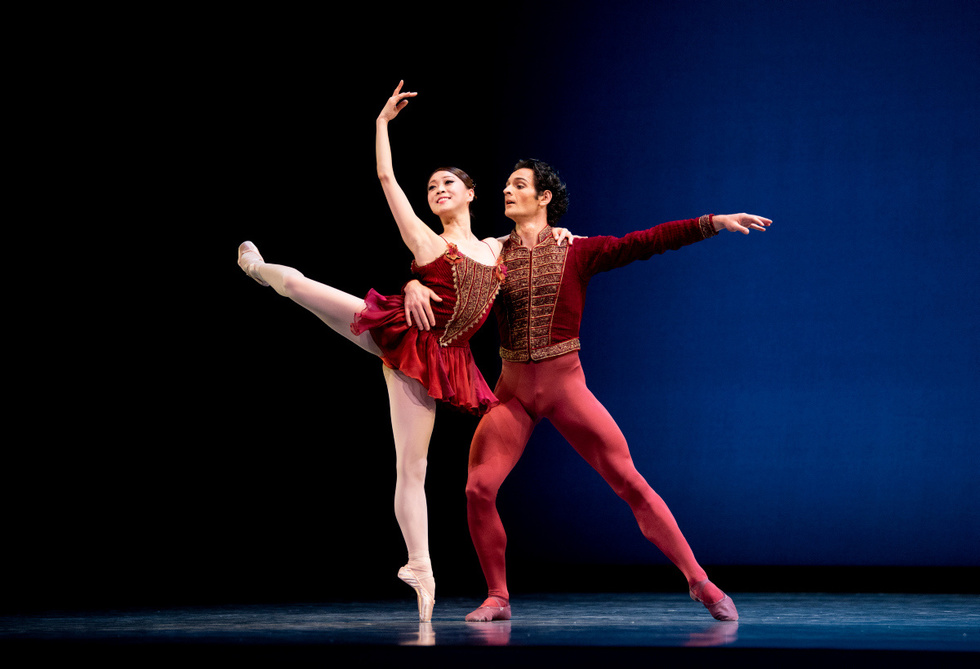 Kuranaga and Angelo Greco in Helgi Tomasson's Soirées Musicales, part of SFB's opening night gala in January.
Erik Tomasson, Courtesy SFB.
Kuranaga's appointment marks a full-circle moment. Originally from Japan, she danced with SFB for one year as an apprentice in 2001. When she wasn't taken into the company, she spent a year refining her technique at the School of American Ballet before joining Boston Ballet's corps in 2003. Since then, she's quickly risen through the ranks, becoming one of the company's biggest draws. Earlier this year she returned to SFB to perform as a guest artist in the company's opening night gala.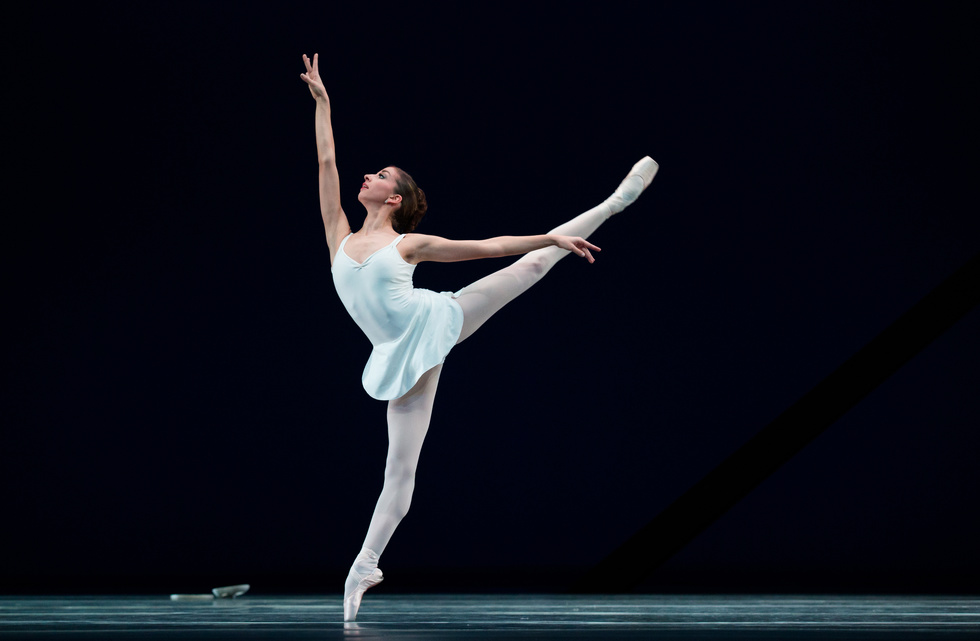 Mukhamedov in Balanchine's Apollo.
Altin Kaftira, Courtesy Dutch National Ballet.
Mukhamedov, on the other hand, has spent her entire career at Dutch National Ballet, joining as an aspirant in 2008 and rising to principal dancer by 2017. The daughter of legendary Bolshoi and Royal Ballet star Irek Mukhamedov, she trained at the Royal Ballet School as well as privately with her mother, former Bolshoi soloist Masha Mukhamedov. In 2017 she talked candidly with Pointe about living up to her famous parents' reputations: "There are times when people recognize my name, and it's instant pressure."
SFB also announced that former Polish National Ballet demi-soloist Bianca Teixeira will be joining the company's corps de ballet. Meanwhile, SFB apprentices Leili Rackow, Estéban Cuadrado, Max Föllmer, Joshua Jack Price, and Jacob Seltzer have been promoted to the corps, joining Jasmine Jimison, who was promoted in March. And finally, trainees SunMin Lee, Tyla Steinbach, Rubén Cítores, Lleyton Ho and Adrien Zeisel have been named apprentices.
From Your Site Articles
Related Articles Around the Web
Dorfman in his Come, and Back Again. Ian Douglas, Courtesy Dorfman
I hate asking for money. I am tired of feeling like we, as dance practitioners, are constantly begging for every morsel of sustenance. We are often seen as the poor stepchildren of the arts, usually thought of as having nothing tangible to sell.
Keep reading...
Show less
Tarkan Seregül Photography, Courtesy Smyth
I have to admit, I've had a wonderful career. I've danced with The Royal Ballet and The Joffrey Ballet, done a stint on the West End in An American in Paris, played the Snow Cavalier in Disney's The Nutcracker and the Four Realms with Misty Copeland, and will soon be performing as Older Billy in the Australian tour of Billy Elliot: The Musical.
How did I get in this position? Through the eight international ballet competitions I've entered.
If you want to travel the world performing and doing what you love, competitions are your ticket to finding the freedom to dance wherever you want to go.
Keep reading...
Show less
Getty Images
By the Sunday evening of a long convention weekend, you can expect to be thoroughly exhausted and a little sore. But you shouldn't leave the hotel ballroom actually hurt. Although conventions can be filled with magical opportunities, the potential for injury is higher than usual.
Keep your body safe: Watch out for these four common hazards.
Keep reading...
Show less