What does it take to sustain a 20-year ballet career? The luminous principal dancer Xiao Nan Yu, who just marked two decades with National Ballet of Canada, shares how she's kept her body strong for long-term success:
---
Find Balance in Your Body
Naturally flexible, Yu spends most of her cross-training time counter-acting her body's elasticity. "Having a flexible body is a treat, but it can sometimes be a curse," she says. To control her limbs, she strengthens her core with lots of planks, especially during her daily pre-class warm-up (which can take up to an hour). She also books private Pilates sessions with NBoC's instructor whenever her schedule allows, and does yoga videos or a half-hour of floor barre at home on the weekends.
Don't Skip Morning Class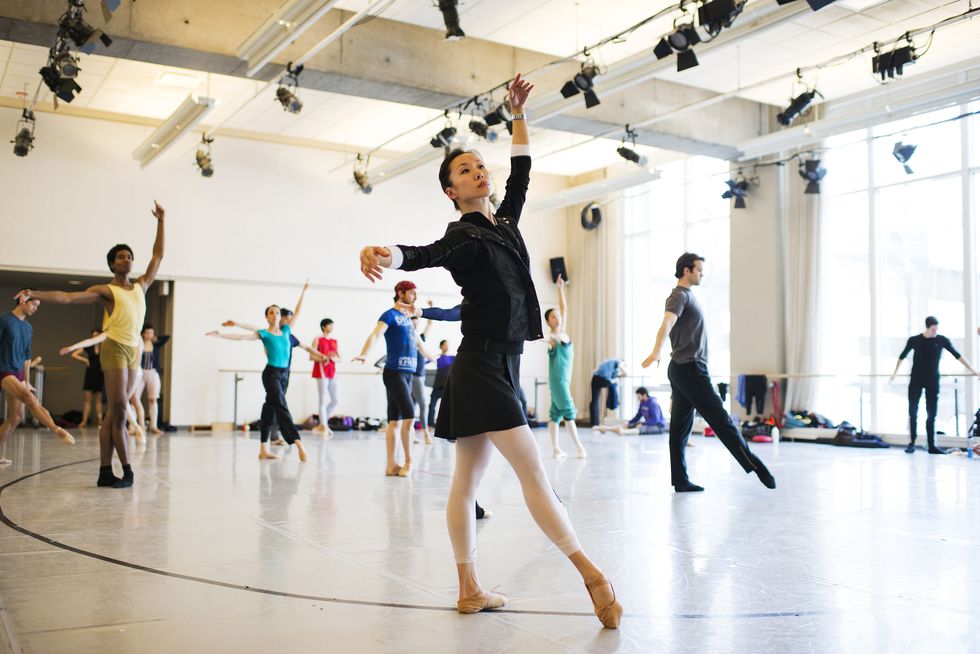 Aaron Vincent Elkaim, Courtesy NBoC
"Ballet class is like brushing my teeth," says Yu. "I have to start every day with it or else my body does not feel right."
Go To Bed Early

Quinn B. Wharton
Now that she's a mom (her daughters are ages 5 and 12), Yu wakes up around 6:30 or 7:30 am. She's forced to go to bed earlier, which she feels actually benefits her body: Studies have shown it increases sleep quality and could be connected to improved heart health.
Strengthen Your Weaknesses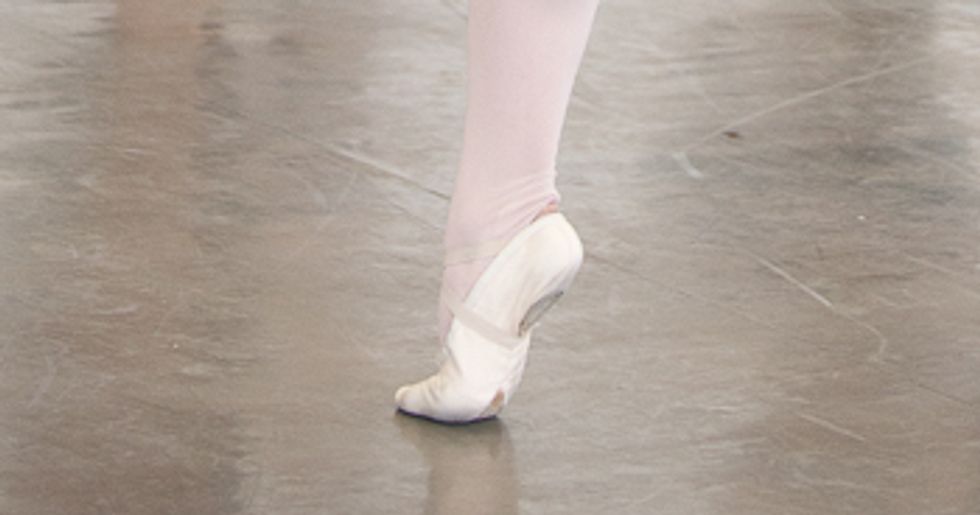 Due to an extra bone in her left foot, that ankle often rolls in. To build strength to counteract that habit, Yu practices this exercise in soft ballet slippers:
1. Holding the barre with both hands, she rises to demi-pointe with both feet in parallel.
2. From there, she rises onto full pointe using just the strength of her foot muscles, then slowly rolls down.
She repeats this with both feet, and then on single legs, first turned in and then turned out. She'll add an extra set or two on her left side.
Just Keep Drinking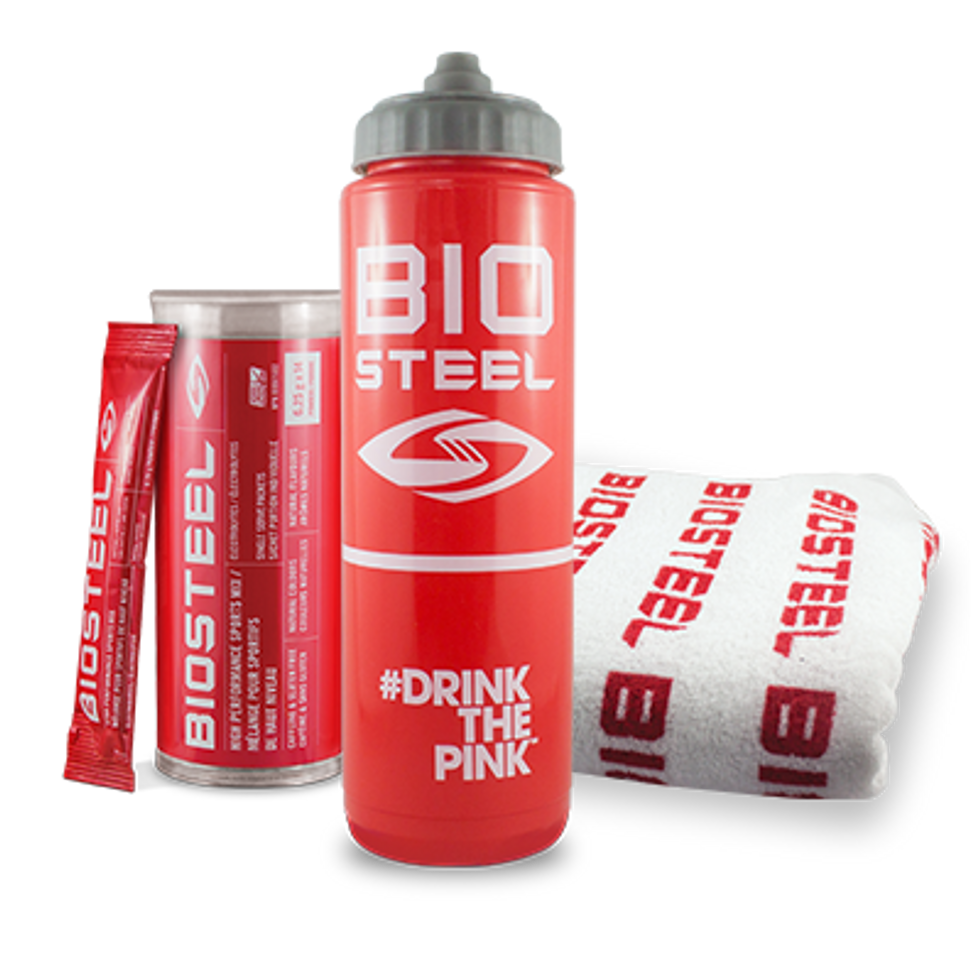 Yu drinks at least three bottles of water and sports drinks every day. Her favorite brand is BioSteel, which is filled with electrolytes but is low in calories and has no sugar. "It has a bubble gum flavor! Even my kids like it."
Don't Waste Energy Stressing Out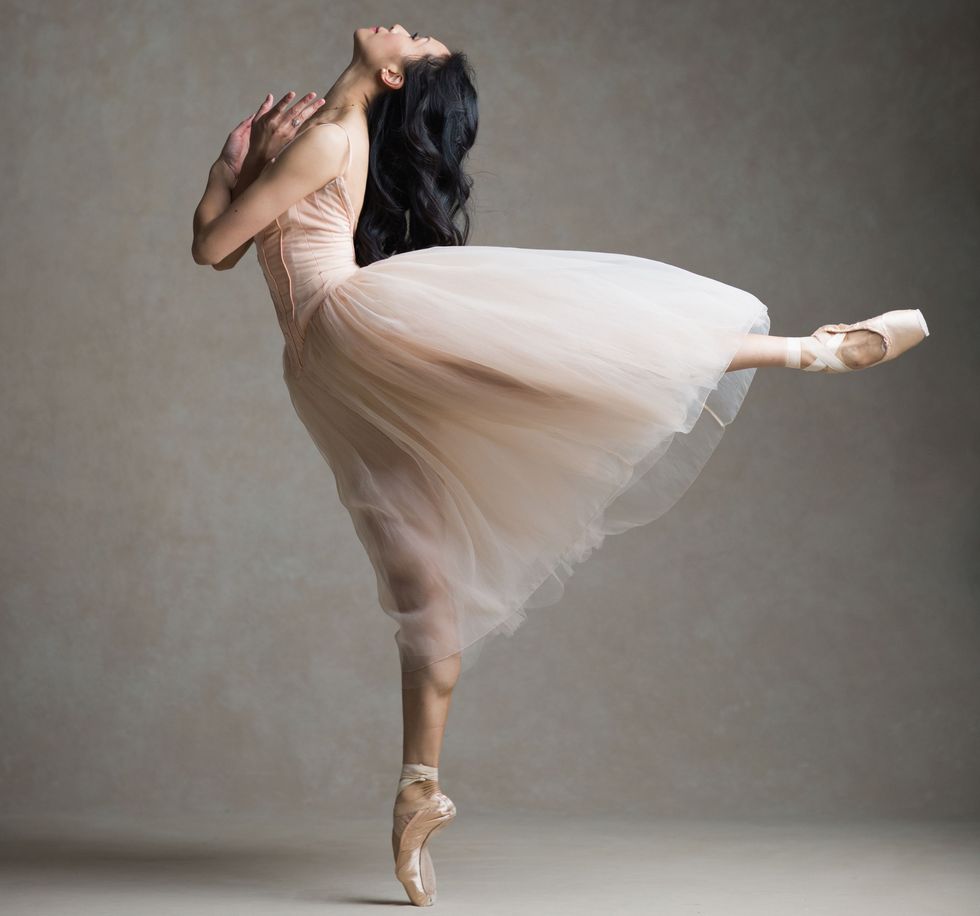 Karolina Kuras, courtesy NBoC
Yu found her body grew even looser after going through pregnancy. But having children also made her mind tougher. "My muscles don't fight me as much," she says. "After having children, I don't think, 'Oh, holding my leg up is so difficult.' It's just something I have to do, so I do it. Maybe I just don't have much time to agonize over it anymore. My daughters have made me realize how precious my time is when I come to work."