The Self-Care Secrets This Hofesh Shechter Dancer Swears By On Tour
Rachel Fallon (center). Photo by Victor Frankowski, courtesy HSC
Rachel Fallon's first year with the Hofesh Shechter Company has been spent largely on the road. The company performs frequently, and almost always on tour. "Because we are constantly out of our home setting, I like to have some sort of routine that I can count on," says Fallon. She shares how she stays centered despite the nearly-constant traveling.
---
Finding Activities That Feel Like Home
Sleep is an important part of that routine—Fallon aims for about eight hours per night and makes sure to wind down before getting in bed. At home, she often relaxes by sewing and making her own clothes. On tour, she enjoys more portable activities. "In a continually changing environment, I find comfort in having my book, TV series or other familiar things close by," says Fallon. She loves Japanese author Haruki Murakami, and most recently read his book Men Without Women. But after a long day, she prefers something light, like an episode of "The Tonight Show Starring Jimmy Fallon."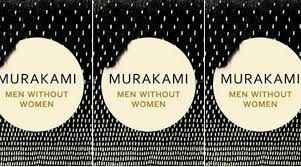 Mentally Warming Up and Cooling Down For Shows
To find focus in each new environment, Fallon meditates before each performance. One of her preferred techniques uses a monitored breathing pattern:
Breathe in for four counts.
Hold for four counts.
Release the breath for four counts.
Hold for four more counts before repeating.
Fallon also allows time for a cooldown after each performance. "I often lay down with my legs up on the wall and close my eyes. I like this ritual of acceptance and calmness before continuing on with my day."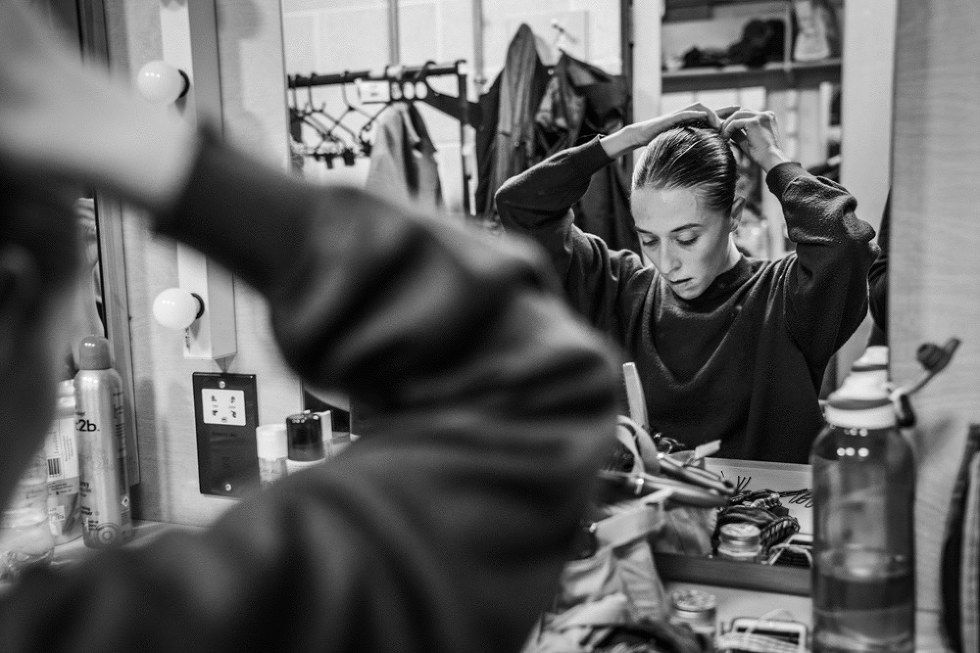 Fallon getting ready backstage. Photo by Gary Copeland, courtesy HSC.
Running to Ramp Up After Breaks
After taking a break from dancing during a layoff or holiday, Fallon likes to start getting in shape again by running 20 to 30 minutes every other day. "Starting out slowly helps to build stamina and activate the whole body," she says. "As much as I like to run outside and enjoy the scenery, I prefer to run on a treadmill because there is less impact on my knees."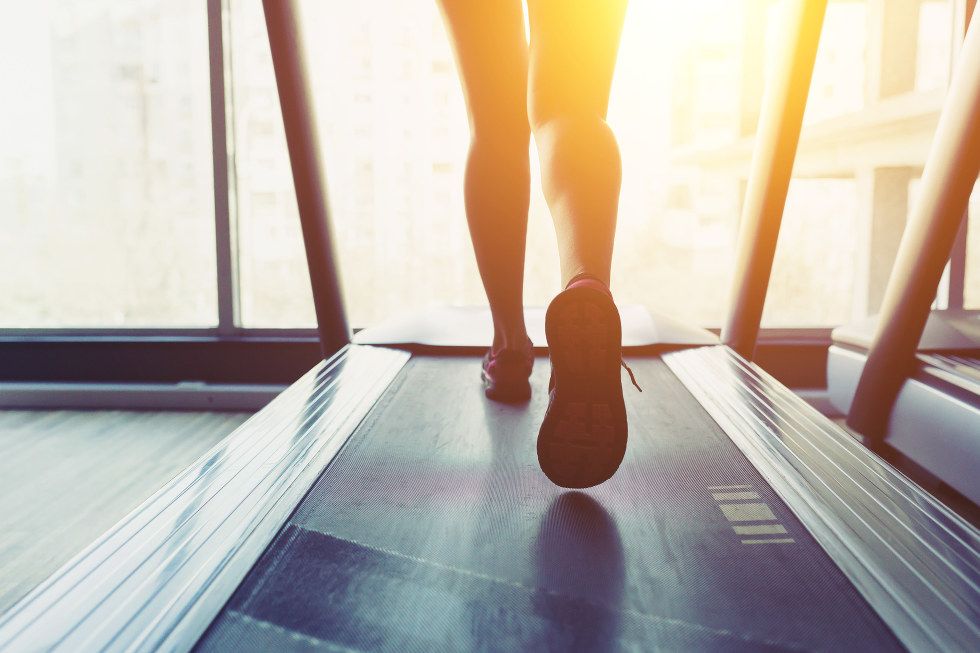 Fallon prefers the treadmill because she feels its easier on her knees. Photo by Thinkstock
Stocking Up On Healthy Foods
Upon arriving in a new city, Fallon's first order of business is to stock her hotel room with healthy foods in case there are few good options near the theater. Her must-haves include:
bananas
hummus
crackers
nuts
salad greens
"And on tiring days I like to have chocolate close by for a nice boost."

Thinkstock

Centering Her Body With Familiar Exercises

One of Fallon's favorite warm-up exercises for the hips and legs is called Airplane. "It's great for aligning your knee and ankle while also testing your balance," she says.
Stand on a bent leg.
Lower your torso forward into a flat-back position, hands on hips.
Lift your other leg into an attitude position behind you.
Rotate the lifted leg in and out at the hip socket, making sure to reach the full range of motion inward and outward.
Make sure the standing knee stays aligned over the toes.
Do about 15 reps with each leg.
Alicia Alonso with Igor Youskevitch. Sedge Leblang, Courtesy Dance Magazine Archives.
Her Dying Swan was as fragile as her Juliet was rebellious; her Odile, scheming, her Swanilda, insouciant. Her Belle was joyous, and her Carmen, both brooding and full-blooded. But there was one role in particular that prompted dance critic Arnold Haskell to ask, "How do you interpret Giselle when you are Giselle?"
At eight, Alicia Alonso took her first ballet class on a stage in her native Cuba, wearing street clothes. Fifteen years later, put in for an ailing Alicia Markova in a performance of Giselle at New York's Metropolitan Opera House, she staked her claim to that title role.
Alonso received recognition throughout the world for her flawless technique and her ability to become one with the characters she danced, even after she became nearly blind. After a career in New York, she and her then husband Fernando Alonso established the Cuban National Ballet and the Cuban National Ballet School, both of which grew into major international dance powerhouses and beloved institutions in their home country. On October 17, the company announced that, after leading the company for a remarkable 71 years, Alonso died from cardiovascular disease at the age of 98.
Keep reading...
Show less
News
Oct. 17, 2019 02:02PM EST
Rauf "RubberlLegz" Yasit and Parvaneh Scharafali. Photo by Mohamed Sadek, courtesy The Shed
William Forsythe is bringing his multi-faceted genius to New York City in stripped down form. His "Quiet Evening of Dance," a mix of new and recycled work now at The Shed until October 25, is co-commissioned with Sadler's Wells in London (and a slew of European presenters).
As always, Forsythe's choreography is a layered experience, both kinetic and intellectual. This North American premiere prompted many thoughts, which I whittled down to seven.
Keep reading...
Show less
News
Oct. 17, 2019 01:39PM EST
Courtesy NBC
"Law & Order: SVU" has dominated the crime show genre for 21 seasons with its famous "ripped from the headlines" strategy of taking plot inspiration from real-life crimes.
So viewers would be forgiven for assuming that the new storyline following the son of Mariska Hargitay's character into dance class originated in the news cycle. After all, the mainstream media widely covered the reaction to Lara Spencer's faux pas on "Good Morning America" in August, when she made fun of Prince George for taking ballet class.
But it turns out, the storyline was actually the idea of the 9-year-old actor, Ryan Buggle, who plays Hargitay's son. And he came up with it before Spencer ever giggled at the word ballet.
Keep reading...
Show less