Why Can't I Heal? 8 Reasons Your Injury Might Be Taking Longer To Recover
Recovery doesn't always follow your ideal timeline. Photo by Jairo Alzate/Unsplash
You've rested and rehabilitated. But what if an injury still bothers you? Health-care professionals share eight reasons dancers might heal more slowly than expected.
---
You Got the Wrong Diagnosis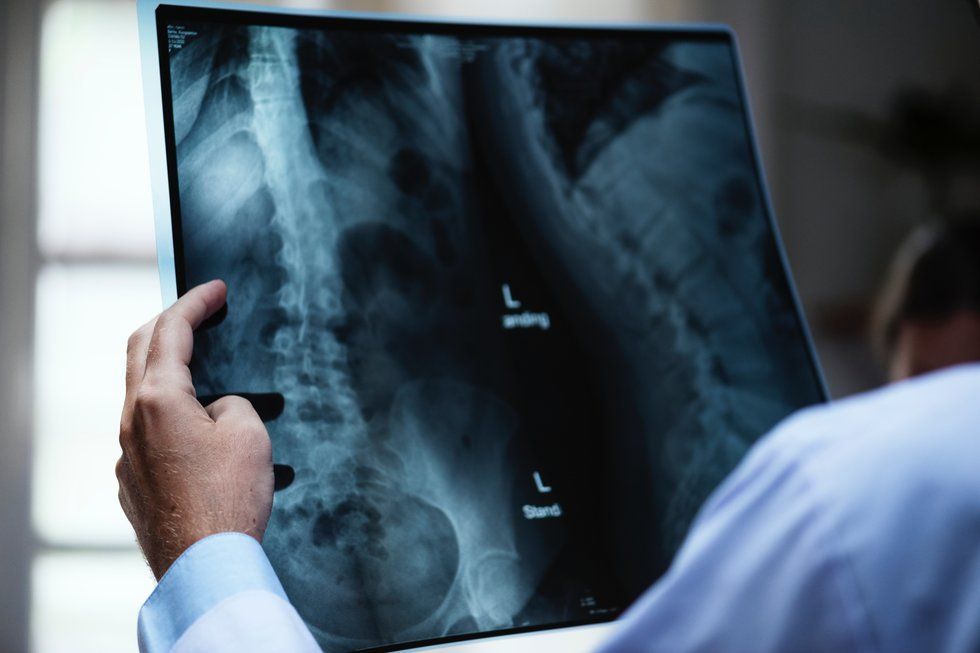 Make sure you're targeting the right injury. Photo via Unsplash
If a chronic injury won't heal, make sure you are treating the right one. According to orthopedic surgeon Donald Rose, founding director of the Harkness Center for Dance Injuries at NYU Langone, doctors who aren't familiar with treating dancers can mistake dancer-specific injuries like FHL tendonitis or os trigonum syndrome for the more widely seen Achilles tendonitis. A misdiagnosis could lead to a physical therapy regimen that overlooks the true injury.
You've Been Dancing Through The Pain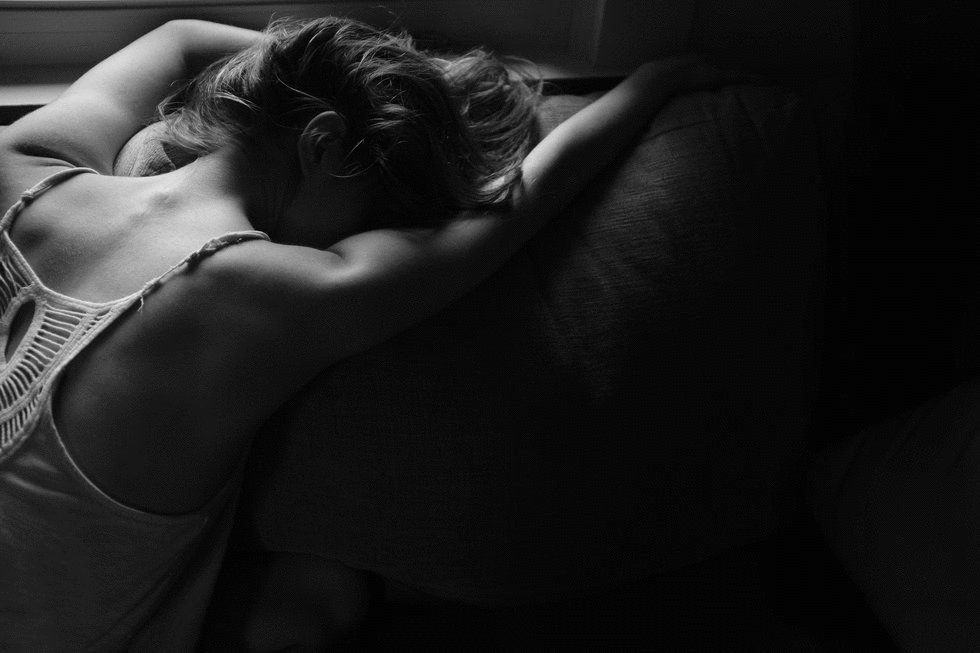 Dancers' work ethic can backfire. Photo via Unsplash
As the lead physical therapist for Smuin Ballet for the past 20 years, Suzanne Martin says that dancers' work ethic often causes them to try to push through minor injuries. "If they really want to do something, I'll try my hardest to help them. But there are other times where it's impossible," she says. Resting when it's essen­tial will help a dancer get back on their feet more quickly. "If you take a week off now, you could last the entire season."
Don't buy into the myth that dancing through pain is normal. Rose says that if you have pain for more than four or five days after an acute injury, if there's significant pain, if you hear a pop, if you're not able to move an extremity, or if you have swelling or instability of the knee or ankle, don't wait to see a doctor.
You Keep Testing It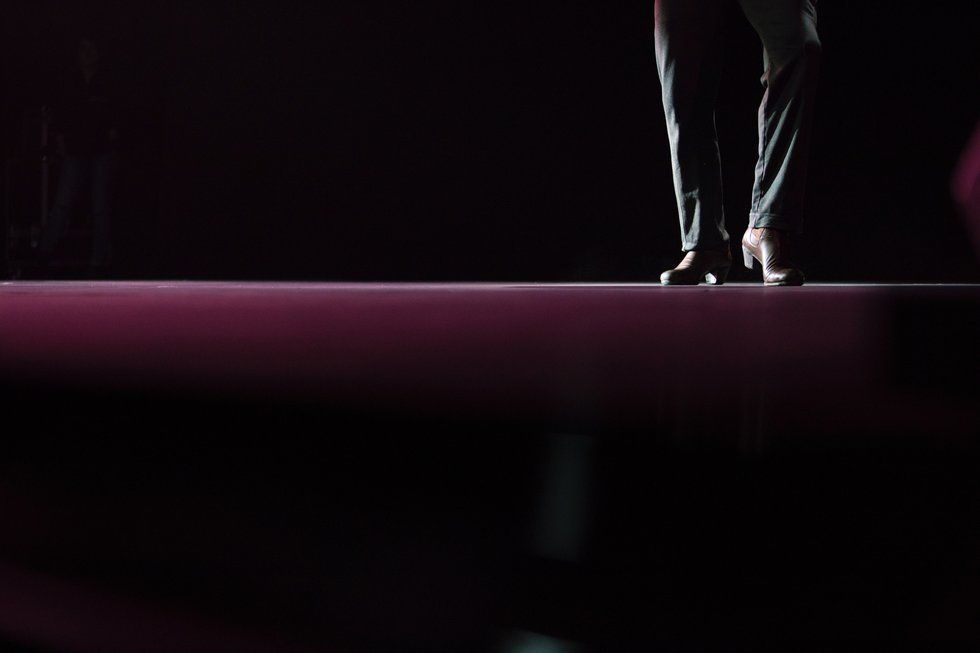 Avoid the temptation to keep poking the bruise. Photo by Dolo Iglesias/Unsplash
When you're sidelined, you might wake up every morning wanting to test your body to see whether it's feeling better. But checking if an injury still hurts can set back your recovery. "It's like little bamboo shoots are trying to grow but you're snapping them off," Martin says.
If a doctor or PT has told you to rest for a certain amount of time, let your body heal itself. Talk to a professional about when you can start testing weight on the injured area or stretch a strained muscle.
You Came Back Too Soon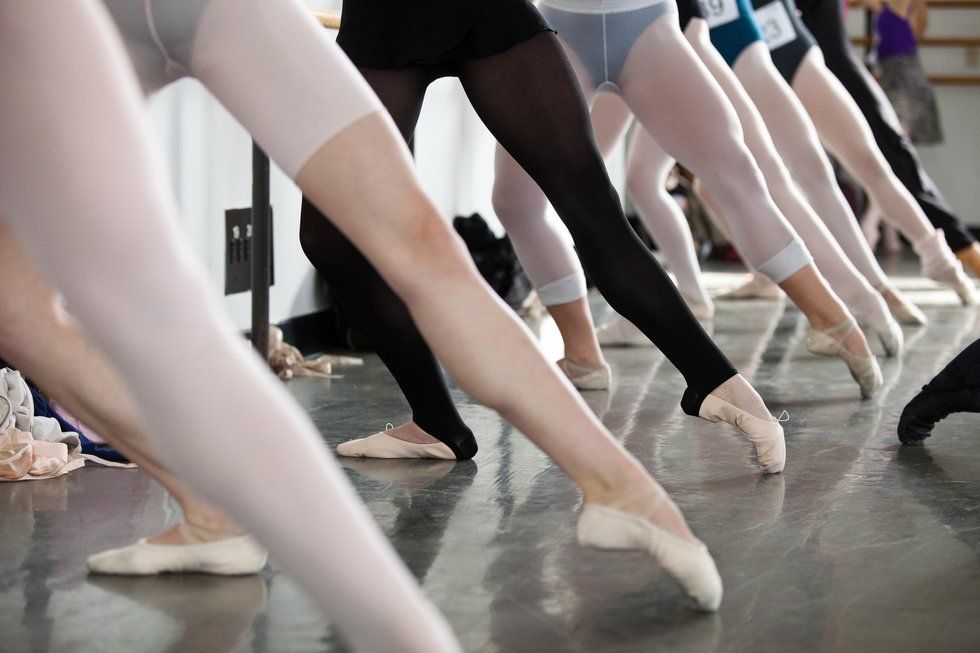 You may nee to start by only taking the first half of class for a week or two. Photo by Matthew Murphy for Pointe
Don't rush through the reentry period, or you could wind up having to re-heal the same injury. Dance is not the same as sports like track and field, Martin says: "It requires so much articu­lation and detail work."
Oftentimes you'll have to train the injured area to take more weight little by little, or gradually increase your range of motion. Instead of dancing full-out until something hurts, work with your PT or other health-care provider to safely ease back into your regular routine.
Your Body is Hypermobile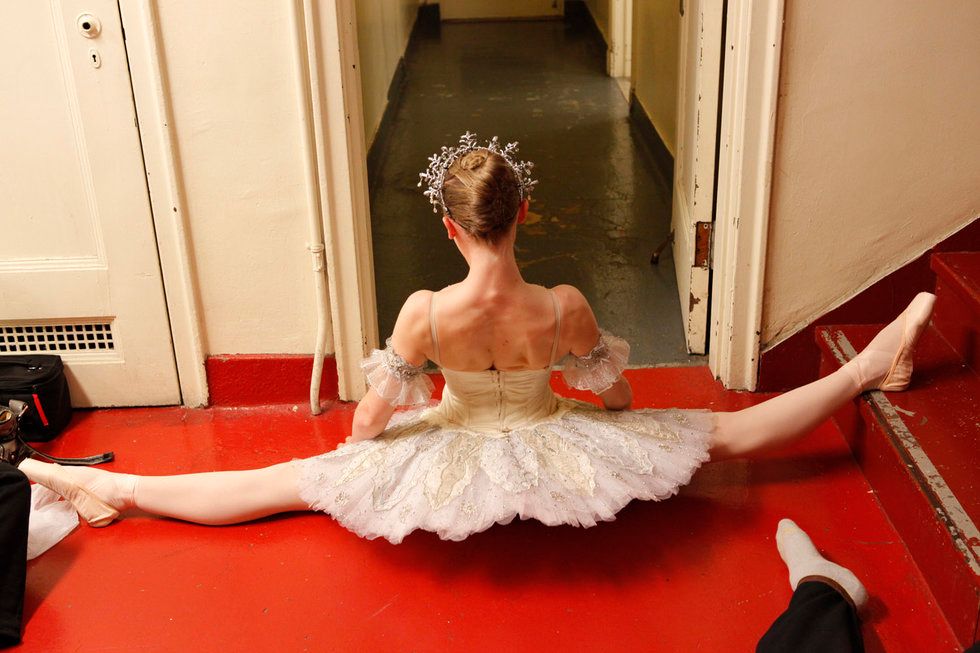 Dancers with hypermobile joints can take longer to heal. Photo by Rachel Papo.
If your joints are hypermobile you may take longer to heal from sprains than your friends, possibly because there's less stability and strength in your ligaments. While one 2009 study showed dancers with joint hypermobility syndrome took longer to heal than the general dancer population, researchers were unsure whether this was because healing was truly delayed or if tissue damage was worse in these examples. Martin says a collagen supplement may help, but you should speak to a doctor before deciding to take one.
You Smoke Cigarettes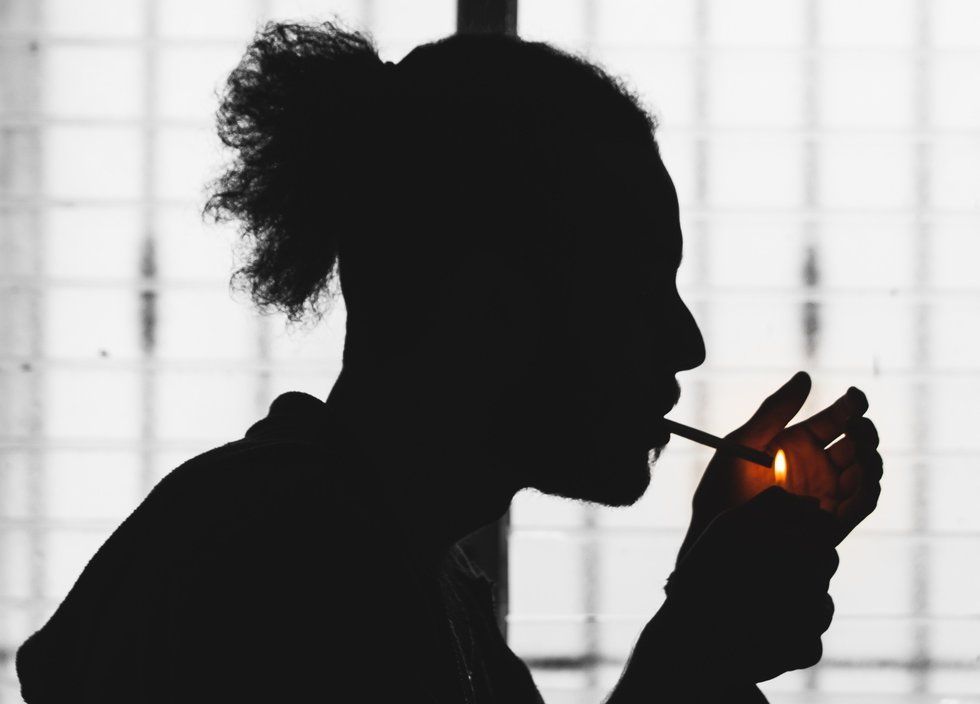 Nicotine delays healing. Photo via Unsplash
A 2013 analysis of several studies showed that smokers can take around 40 percent longer to heal a broken bone than nonsmokers. Researchers haven't pinpointed the reason yet, but cigarettes likely affect bone cell growth. Other studies have shown nicotine delays wound healing because it constricts blood vessels, blocking the flow of nutrients to damaged tissues. Research also suggests nicotine delays tendon healing in particular, possibly by causing chronic inflammation and slowing cell growth.
You're Not Getting Enough Nutrients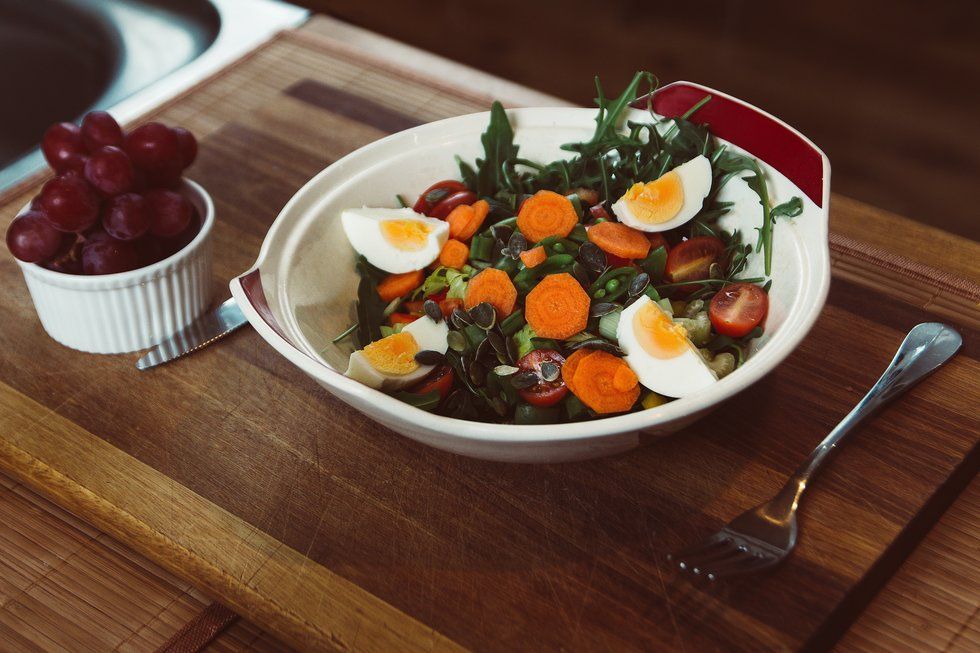 Maintain a hearty diet to keep your recovery on track. Photo by James Harris/Unsplash
Your body needs nutrients like calcium to repair and fortify bones, and protein to rebuild muscle tissue. "There's no way you can keep restoring muscle and bone if you're not ingesting enough," Martin says.
If you suffer from stress fractures, it could be a sign you're not getting enough calories. "As soon as I see a dancer with a history of multiple stress fractures, alarm bells go off and I ask about their nutritional status: Do they eat well? Do they have regular periods?" Rose says.
Make time for meals throughout the day, not just a big dinner before bed. A dietitian can help you plan meal strategies that suit your schedule.
You're Missing The Bigger Picture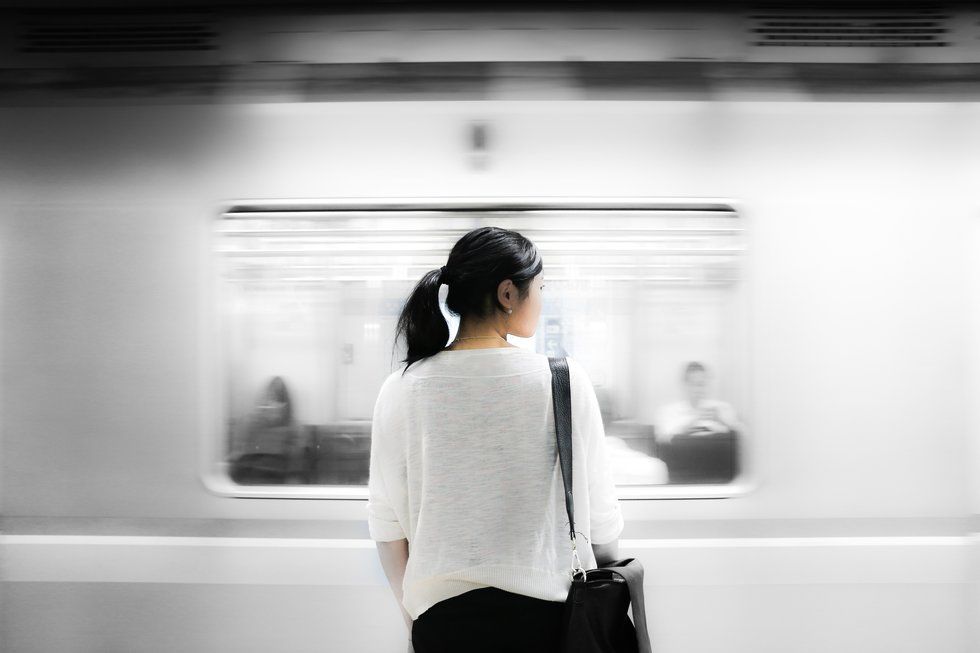 Take care of your mental health to protect your physical health. Photo by Eutah Mizushima/Unsplash
Rose takes a holistic approach to assessing injuries, and will sometimes involve other health-care practitioners, from gynecologists to psychologists, to figure out why a dancer has a particular injury. There could be hormonal contributors or psychological factors.
"There's a lot of anxiety in the performance world," Martin points out. "You're half-naked onstage and things go wrong all the time. There's nothing wrong with you if you want to address your anxiety."
In addition to seeing a therapist, Martin suggests, maintain friends outside the dance world who will support you no matter where your career takes you. If you're in a good place mentally, you're better equipped to eat right, sleep enough and generally take care of your body so you can heal quickly.
From Your Site Articles
Related Articles Around the Web
Kate Torline via Unsplash
New York City–based choreographer and director Jennifer Weber once worked on a project with a strict social media policy: " 'Hire no one with less than 10K, period'—and that was a few years ago," she says. "Ten thousand is a very small number now, especially on Instagram."
The commercial dance world is in a period of transition, where social media handles and follower counts are increasingly requested by casting directors, but rarely offered by dancers up front. "I can see it starting to show up on resumés, though, alongside a dancer's height and hair color," predicts Weber.
Keep reading...
Show less
UA Dance Ensemble members Candice Barth and Gregory Taylor in Jessica Lang's "Among the Stars." Photo by Ed Flores, courtesy University of Arizona
If you think becoming a trainee or apprentice is the only path to gaining experience in a dance company environment, think again.
The University of Arizona, located in the heart of Tucson, acclimates dancers to the pace and rigor of company life while offering all the academic opportunities of a globally-ranked university. If you're looking to get a head-start on your professional dance career—or to just have a college experience that balances company-level training and repertory with rigorous academics—the University of Arizona's undergraduate and graduate programs have myriad opportunites to offer:
Keep reading...
Show less
Alice Sheppard/Kinetic Light in DESCENT, which our readers chose as last year's "Most Moving Performance." Photo by Jay Newman, courtesy Kinetic Light
Yes, we realize it's only August. But we can't help but to already be musing about all the incredible dance happenings of 2019.
We're getting ready for our annual Readers' Choice feature, and we want to hear from you about the shows you can't stop thinking about, the dance videos that blew your mind and the artists you discovered this year who everyone should know about.
Keep reading...
Show less
Peter Smith, courtesy of University Musical Society
What happens during a performance is the product of the painstaking process of realizing an artistic vision. Whether held beforehand, afterward, offsite or online, audience discussions tend not to be so preordained, easily thrown off track without a skilled moderator at the helm.
"I'm someone who dreaded talkbacks and Q&As," admits Bill Bragin, former director of public programming at Lincoln Center. "While I was in New York, a lot of the time it was just audience members trying to show off how smart they were."
These events present a pile of difficult questions: How much do you reveal about a piece before it's shown? How can a conversation designed to hit key points feel casual and spontaneous? How do you cater to the needs of diverse attendees, from novice dancegoers to lifelong fans to scholars and critics? And how do you avoid smothering dance with language, flattening all its complexity?
Keep reading...
Show less