Laurieann Gibson Shares Her Tips for "So You Think You Can Dance" Contestants
Courtesy of Fox
Although she choreographed on early seasons of "So You Think You Can Dance," Laurieann Gibson hasn't watched the show all that much in the past decade. But when she got the call asking her to be a judge this season, she didn't hesitate to say yes.
"To be able to inspire a younger version of myself, I was like, Sign me up!" she says. (And then she promptly did her homework, catching up on all the episodes from the past couple of years.)
---
Gibson made her name choreographing on today's hottest pop stars like Lady Gaga, Nicki Minaj and Beyoncé. However, it's not celebrities, but fellow dancers who are her "tribe," as she puts it.
"I'm still a dancer, I'm still a working choreographer. I've danced not just hip hop, but trained in tap, ballet, modern and I've had my little share of ballroom," she says. "Obviously, 'So You Think You Can Dance' is of the dancers, for the dancers. I'm so excited to get to speak directly to my community."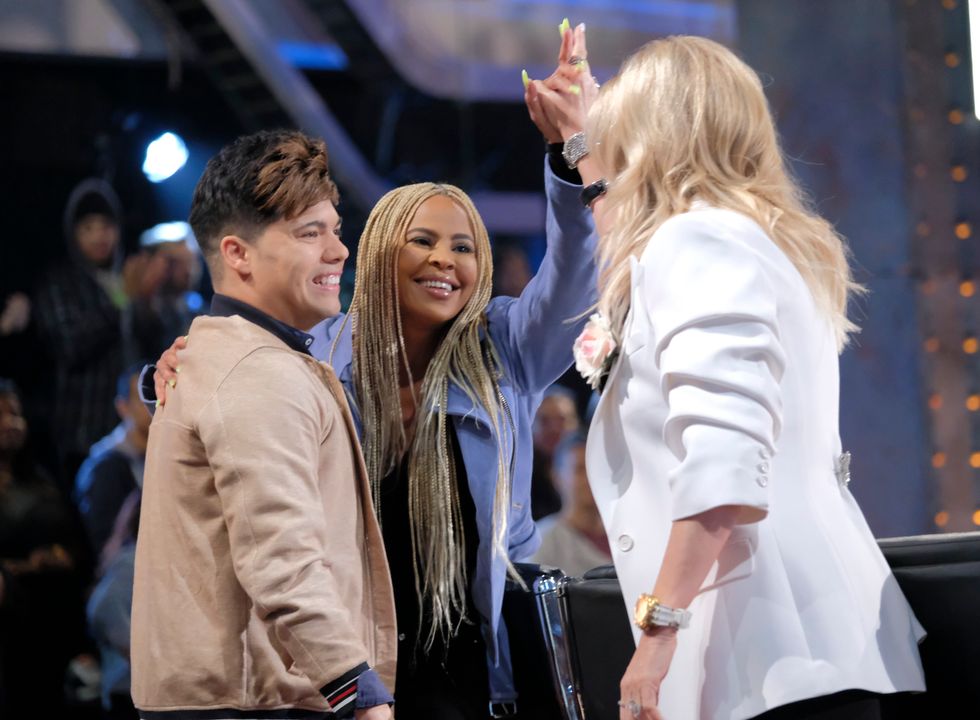 Gibson and Dominic "D-Trix" Sandoval are both new judges this season.
Courtesy of Fox
So what is she looking for in contestants?
"Hunger, passion, humility, work ethic, a love for the art form," she says. "After you do the steps, hit the choreography, there's something about the ability to dance, regardless of the style or choreography, that I'm looking for."
So far, she says she's been shocked by not only how great the talent is, but how hungry the dancers are. "The most challenging thing for me is saying 'No.' But you never really say 'No.' You just say, 'This may not be the time, but keep fighting because there's a time for everyone to see their dreams fulfilled.' "
Her best advice for competitors? "Dance like it's your last day every time you hit that stage."
Ailey II artistic director Troy Powell teaching an Ailey Workshop at NYCDA. Courtesy NYCDA
Back in 2011 when Joe Lanteri first approached Katie Langan, chair of Marymount Manhattan College's dance department, about getting involved with New York City Dance Alliance, she was skeptical about the convention/competition world.
"But I was pleasantly surprised by the enormity of talent that was there," she says. "His goal was to start scholarship opportunities, and I said okay, I'm in."
Today, it's fair to say that Lanteri has far surpassed his goal of creating scholarship opportunities. But NYCDA has done so much more, bridging the gap between the convention world and the professional world by forging a wealth of partnerships with dance institutions from Marymount to The Ailey School to Complexions Contemporary Ballet and many more. There's a reason these companies and schools—some of whom otherwise may not see themselves as aligned with the convention/competition world—keep deepening their relationships with NYCDA.
Now, college scholarships are just one of many ways NYCDA has gone beyond the typical weekend-long convention experience and created life-changing opportunities for students. We rounded up some of the most notable ones:
Keep reading...
Show less
We knew that Ivo van Hove and Anne Teresa de Keersmaeker's production of West Side Story would challenge our preconceived notions about the show.
But a recent Vogue story gives us a taste of just how nontraditional the Broadway revival will be. Most notably, van Hove is cutting "I Feel Pretty" and the "Somewhere" ballet, condensing the show into one act to better reflect the urgency of the 48-hour plot. (The choice has been approved by the West Side Story estate, including Sondheim, who has "long been uncomfortable" with some of the "I Feel Pretty" lyrics.)
Keep reading...
Show less
Left: Hurricane Harvey damage in Houston Ballet's Dance Lab; Courtesy Harlequin. Right: The Dance Lab pre-Harvey; Nic Lehoux, Courtesy Houston Ballet.
"The show must go on" may be a platitude we use to get through everything from costume malfunctions to stormy moods. But when it came to overcoming a literal hurricane, Houston Ballet was buoyed by this mantra to go from devastated to dancing in a matter of weeks—with the help of Harlequin Floors, Houston Ballet's longstanding partner who sprang into action to build new floors in record time.
Keep reading...
Show less