Starting a Dancewear Line is Trickier Than You Might Think
Launching a dancewear line seems like a great way for professional dancers to flex new artistic muscles and make side money. Several direct-to-consumer brands founded by current or former professional dancers, like Elevé and Luckleo, currently compete with bigger retailers, like Capezio.
But turning your brand into the next Yumiko is more challenging than some budding designers may realize.
---
When the Business Grows Faster Than You Can Keep Up With
Abigail Mentzer Designs, which sells what it calls the original slinky skirt, largely looks like a success story. Started by Mentzer in 2007 in her apartment, the brand steadily grew into a business with a manufacturer and part-time employees. Mentzer says the company has sold nearly 30,000 skirts.
Yet Mentzer shut down the store today and is in the process of trying to sell the brand. She says keeping up with the demand for the skirts, especially while continuing to perform, has been daunting. And financially, she's never been able to make much profit.
"It's just become something that doesn't spark joy," Mentzer says. "I'm hopeful that in the right hands it'll continue to succeed and grow, and I'll be a part of it somehow." She'd like to continue working on the brand under a new owner.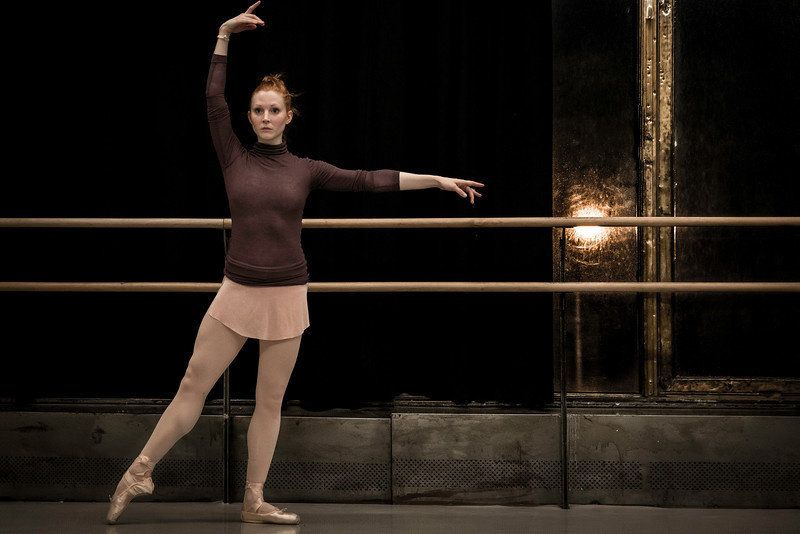 Abigail Mentzer dancing for Tom Gold in 2011, wearing one of her skirts
Mentzer, a former soloist with Pennsylvania Ballet, started making the skirts when she was in the corps there. Fellow dancer Martha Chamberlain, who is now a full-time costume designer, invited Mentzer to come to her studio, play with fabric and try out some ideas.
Mentzer made her version of what she calls an ice-skater skirt, cut high on the sides with slinky fabric, and gave them to some of her friends in the company.
"They loved them and started asking for them for friends. It just spread like wildfire," she says.
From the beginning, Mentzer was uncomfortable with the business aspect. Determining what the skirts were worth was difficult and she felt awkward charging her friends. She waited about four years to incorporate as a business.
She saw the skirts more as an artistic and therapeutic venture. She loved coming home from rehearsal and sewing for a few hours, and producing a tangible artistic product.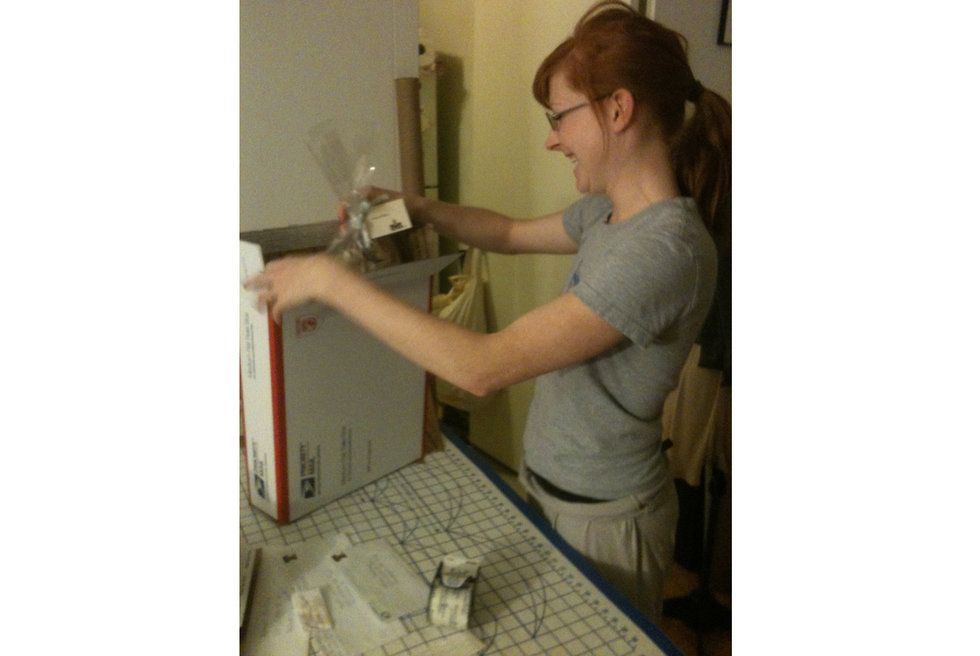 Mentzer opening a shipment of skirts
"It felt so good to make something and see it afterwards," she says. "As opposed to being in the studio dancing, where you make something and you never get to see it."
She eventually enlisted a factory in New York City for help to keep up with demand, which made her feel frustratingly out of control. She describes lost fabric orders that cost her thousands of dollars, and once coming home to find a shipment waiting outside her apartment in the rain with the skirts bursting out of ripped cardboard boxes, strewn on her steps and the sidewalk.
The popularity of the skirts was encouraging, but it eventually became its own problem. Around 2013, she noticed other brands selling very similar designs. She consulted lawyers but learned that she couldn't protect the design of the skirt.
"I was told to just be the better business, that's how I could fight it," she says.
When Mentzer joined the national tour of Phantom of the Opera in 2013, she hired part-time staff to handle the day-to-day operations. Still, managing the business from the road was challenging. Pretty soon, she felt she didn't want to keep the business going, but didn't know how to abandon what she'd built.
"I didn't know the first thing about selling a company," she says. "I had just figured out how to start one."
Finding Your Audience Isn't a Guarantee
Starting a dancewear line while still dancing requires serious time management, says Erica Sabatini, founder of CÔTÉ COUR dancewear. A former first soloist with Carolina Ballet, Sabatini left the company in 2011 to work in fashion. She earned a degree in fashion merchandising from Meredith College then spent time interning for fashion brands and working in retail before working full-time on the selling side for fashion houses in New York City.
But when she launched her dancewear line, she didn't have a ready network of dancers to wear the leotards and spread the word by taking class and posting on social media.
"I had to work much harder to get the word out," says Sabatini, who credits her Instagram with early sales.
The inspiration for her line was to "elevate" what professional dancers wear with sexy, fashion-oriented design and high-quality fabric. To make that level of product viable however, her price point was $145 for a leotard.
"My measure of success wasn't profit; it was the positive reaction from the community," she says. "I would have designed something different, appropriate for students, if money was the goal."
After three years, she recently decided to put sales on hold as she makes some professional changes to her other fashion work and ponders the next evolution of CÔTÉ COUR.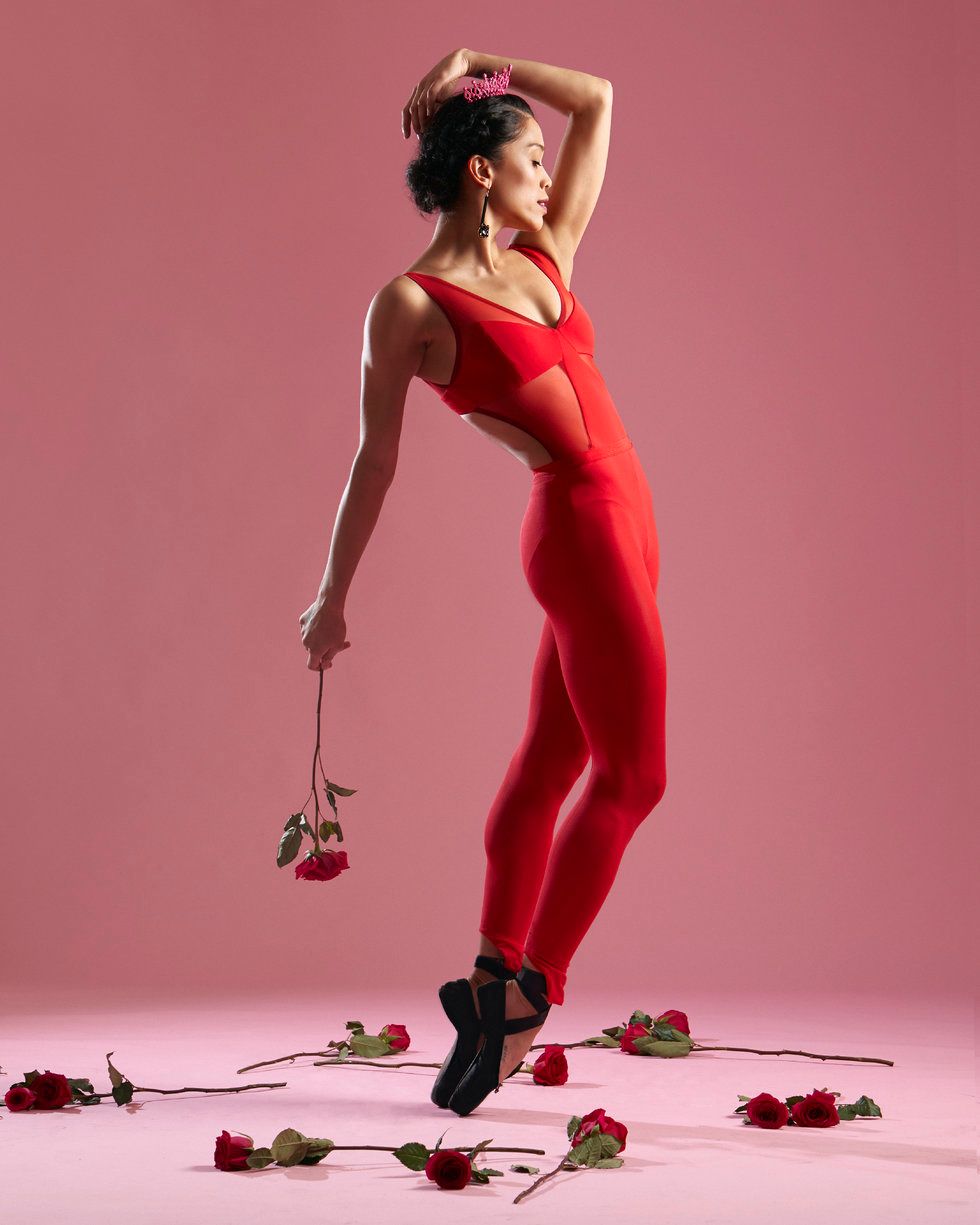 Lia Cirio modeling for CÔTÉ COUR.
The Basic Question: Is it for Passion or Profit?
Mentzer wound up keeping her company going for the three years she was on tour and for a year that she spent freelancing out of New York City. Her sketchbook of other design ideas kept growing, but consumer desire for the skirts meant she put all her time and money into them, not expanding the product line.
"I couldn't get out from underneath the demand for the skirts," she says.
Before launching a line, Sabatini suggests figuring out if the product is for passion or for profit, and she recommends spending time interning in the fashion industry to understand what will be involved as the business grows.
"You need to see how product goes from point A to point B," she says. "Someone else may be sewing but they'll have questions and you'll need to know what you're talking about."
Mentzer is proud she introduced a new look for rehearsal skirts. She just didn't realize how hard it would be to be a business manager while dancing.
Though she's had ups and downs, she doesn't regret the journey.
"As dancers, we stand in front of a mirror all day long, thinking we might look good in this look or that piece," she says, "and I made mine."
Michelle Dorrance. Photo by Jayme Thornton
What do Percy Jackson, Princess Diana and Tina Turner have in common? They're all characters on Broadway this season. Throw in Michelle Dorrance's choreographic debut, Henry VIII's six diva-licious wives and the 1990s angst of Alanis Morissette, and the 2019–20 season is shaping up to be an exciting mix of past-meets-pop-culture-present.
Here's a look at the musicals hitting Broadway in the coming months. We're biding our time until opening night!

Keep reading...
Show less
UA Dance Ensemble members Candice Barth and Gregory Taylor in Jessica Lang's "Among the Stars." Photo by Ed Flores, courtesy University of Arizona
If you think becoming a trainee or apprentice is the only path to gaining experience in a dance company environment, think again.
The University of Arizona, located in the heart of Tucson, acclimates dancers to the pace and rigor of company life while offering all the academic opportunities of a globally-ranked university. If you're looking to get a head-start on your professional dance career—or to just have a college experience that balances company-level training and repertory with rigorous academics—the University of Arizona's undergraduate and graduate programs have myriad opportunites to offer:
Keep reading...
Show less
Alice Sheppard/Kinetic Light in DESCENT, which our readers chose as last year's "Most Moving Performance." Photo by Jay Newman, courtesy Kinetic Light
Yes, we realize it's only August. But we can't help but to already be musing about all the incredible dance happenings of 2019.
We're getting ready for our annual Readers' Choice feature, and we want to hear from you about the shows you can't stop thinking about, the dance videos that blew your mind and the artists you discovered this year who everyone should know about.
Keep reading...
Show less
Getty Images
Ah, stretching. It seems so simple, and is yet so complicated.
For example: You don't want to overstretch, but you're not going to see results if you don't stretch enough. You want to focus on areas where you're tight, but you also can't neglect other areas or else you'll be imbalanced. You were taught to hold static stretches growing up, but now everyone is telling you never to hold a stretch longer than a few seconds?
Considering how important stretching correctly is for dancers, it's easy to get confused or overwhelmed. So we came up with 10 common stretching scenarios, and gave you the expert low-down.
Keep reading...
Show less