Attention Hypermobile Dancers: You're Probably Stretching Wrong
Sinking into positions when you're not aligned isn't doing you any favors. Photo by Getty Images
When it comes to flexibility, more isn't always better. Donna Flagg says that many of the dancers who show up at her Lastics Stretch Technique classes at studios like Broadway Dance Center and Steps on Broadway are already hypermobile.
"They're so loose," she says, "they just yank their legs as far as they can." That's not to say that hypermobile dancers shouldn't stretch—they just need to take extra care to keep their joints safe. Flagg recommends a few guidelines:
---
Pay Attention to Your Alignment
Keep ribs over hips, shoulders over ribs, knees over toes, etc. Even when you're stretching, check your profile in the mirror to correct bad habits.
Don't Go So Far You Can't Control the Position
Work to hold the stretch with your muscular strength and proper alignment. Don't flop over or rest on your arms in stretches like second-position splits.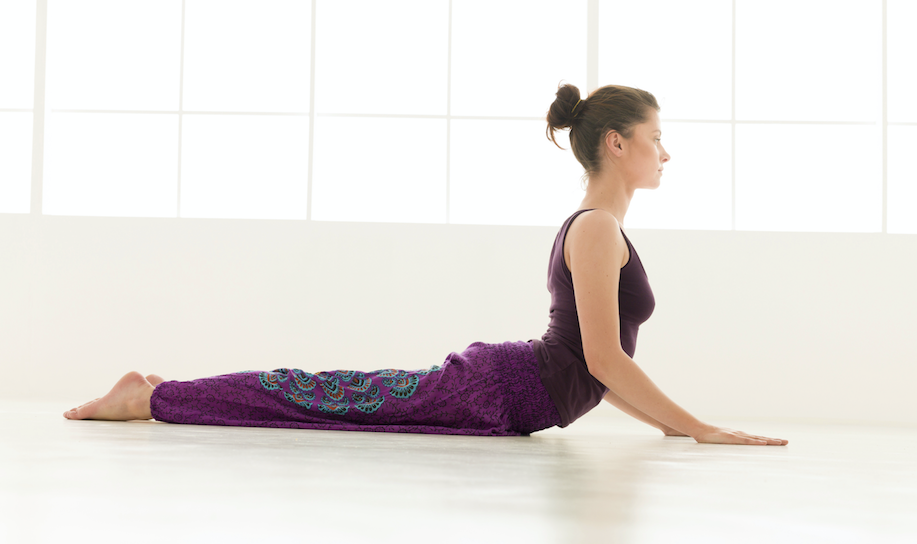 Only stretch as far as you can maintain alignment and control. Photo via Getty Images.
Balance Your Flexibility & Strength
Focus on creating more stability where you're loose and opening up areas that are tight. (Most dancers have flexible inner thighs and hamstrings, with tight hips and quads.)
Don't Push Farther Than You Need To
If you're never going to split your legs more than 180 degrees apart in choreography, there's no need to stretch further than that.
Give It Space
Think of lengthening when you stretch, rather than pushing into the joint.
Don't Give Up 
When you first start stretching with proper alignment, you might not be able to go as far as you're used to. But if you keep practicing, you'll get back there.
From Your Site Articles
Related Articles Around the Web
The USC Kaufman graduating class with Mikhail Baryshnikov. Gus Ruelas/USC
Just four years ago, the University of Southern California's Glorya Kaufman School of Dance welcomed its first class of BFA students. The program—which boasts world-class faculty and a revolutionary approach to training focused on collaboration and hybridity—immediately established itself as one of the country's most prestigious and most innovative.
Now, the first graduating class is entering the dance field. Here, six of the 33 graduates share what they're doing post-grad, what made their experience at USC Kaufman so meaningful and how it prepared them for their next steps:
Keep reading...
Show less
Rena Most at work backstage. Photo courtesy ABT
Every dancer knows there's as much magic taking place backstage as there is in what the audience sees onstage. Behind the scenes, it takes a village, says American Ballet Theatre's wig and makeup supervisor, Rena Most. With wig and makeup preparations happening in a studio of their own as the dancers rehearse, Most and her team work to make sure not a single detail is lost.
Dance Magazine recently spoke to Most to find out what actually goes into the hair and makeup looks audiences see on the ABT stage.
Keep reading...
Show less
James Yoichi Moore and Noelani Pantastico warm up onstage. Angela Sterling, Courtesy SDC.
On a sunny July weekend, hundreds of Seattle-area dance fans converged on tiny Vashon Island, a bucolic enclave in Puget Sound about 20 miles from the city. They made the ferry trek to attend the debut performance of the fledgling Seattle Dance Collective.
SDC is not a run-of-the-mill contemporary dance company; it's the brainchild of two of Pacific Northwest Ballet's most respected principal dancers: James Yoichi Moore and Noelani Pantastico. The duo wanted to create a nimble organization to feature dancers and choreographers they felt needed more exposure in the Pacific Northwest.
Keep reading...
Show less