While some dancers return year after year to the same beloved summer intensive, others travel the globe seeking novel ways of moving. Aspiring dancers can find myriad possibilities for their summer months, and with so many choices, such varied costs and so much competition, summer study can be tough to navigate.
Dance Magazine asked five rising 20-somethings to look back at their intensive adventures.
---
Learning Versatility: Courtney Celeste Spears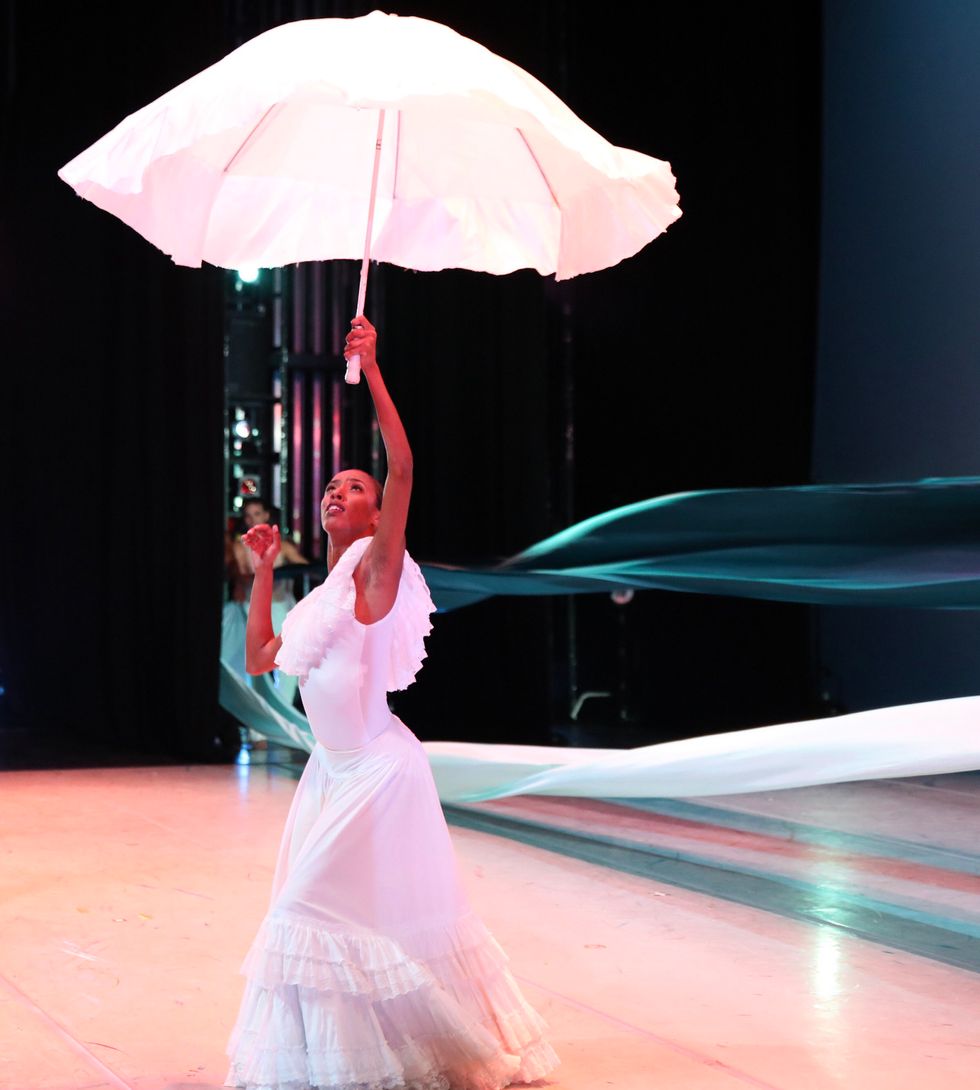 Danica Paulos, Courtesy Alvin Ailey American Dance Theater
When Courtney Celeste Spears was young, she'd ask her family to skip the Christmas presents: "Just help me go to this intensive," she'd say.
As a high school freshman in Baltimore, she got into American Ballet Theatre's Austin, Texas, program, her thrilling first time away from home. The next summer, ABT invited her to New York City on scholarship, her even-more-thrilling first time as a New Yorker.
"Six weeks living alone, no chaperones—'Mom, how do you make chicken? How do I clean?' " she remembers. "This was my first get-on-the-subway experience, the first time I'd seen Swan Lake. So, so, so, so great."
And she returned in subsequent years for intensives at Juilliard and the now-shuttered Cedar Lake. Which meant the most to her career? She can't say.
"Versatility is a dancer's strongest asset," declares Spears, now a member of Alvin Ailey American Dance Theater and a Princess Grace Award winner. "Doing three different intensives allowed me to grow in that versatility. At ABT, I was in my pointe shoes every day. Then to go to Juilliard, where I didn't have to put on a leotard and tights and I didn't even bring my pointe shoes, and then to Cedar Lake, where it was so European, and we were wearing kneepads all day—it changed the way that I dance, and the way that I saw dance. Three different worlds."
Being a Sponge: Alexander Quetell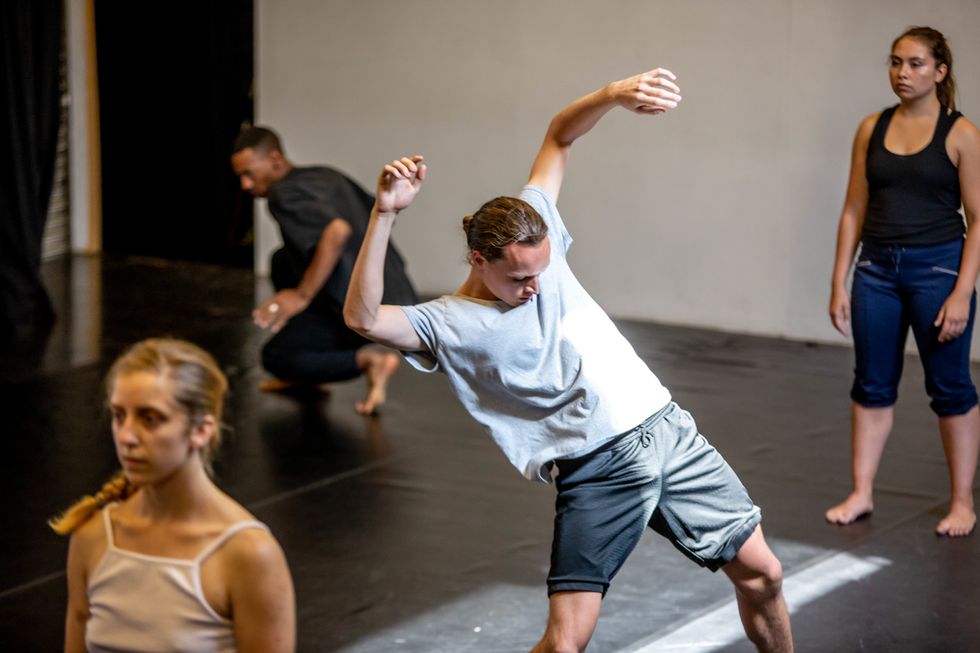 Cheryl Mann, Courtesy Ate9
As a Princeton undergraduate, Alexander Quetell took advantage of the university's generous grant offerings to travel to summer intensives in Holland, Germany and Austria, sometimes piggybacking two in a year. But the one he kept going back to, for its "very broad range of styles and disciplines in contemporary dance," was Springboard Danse Montréal.
The Michigan native attended in 2015 and 2016, and again after graduating, in 2017. Besides the opportunity to work with stellar choreographers like Johannes Wieland, Springboard offered weekend auditions for an array of companies. Now, Quetell says, he realizes that wasn't the point.
"The first time, I thought, Oh, this is gonna be what gets me a job. I have to try really hard, show my face, audition the whole time. But it's really not about that," he says. "It's about being a sponge, being as receptive to as many different ideas as possible, and then whittling it down and figuring out what you're most passionate about."
For Quetell, that meant finding Alexandra Wells, the co-founder and artistic director of Springboard, who "continues to be a supportive voice in my career." Another mentor is former Batsheva dancer and Gaga teacher Shamel Pitts. "I worked with him at Springboard while he was setting Ohad Naharin rep," Quetell says. Further exploration of Gaga led him to Los Angeles for the Ate9 summer course, which landed him in the company.
His roadmap for contemporary dancers: "Follow the people you want to work with; follow the work that interests you."
Ditching Her Comfort Zone: Hannah Fischer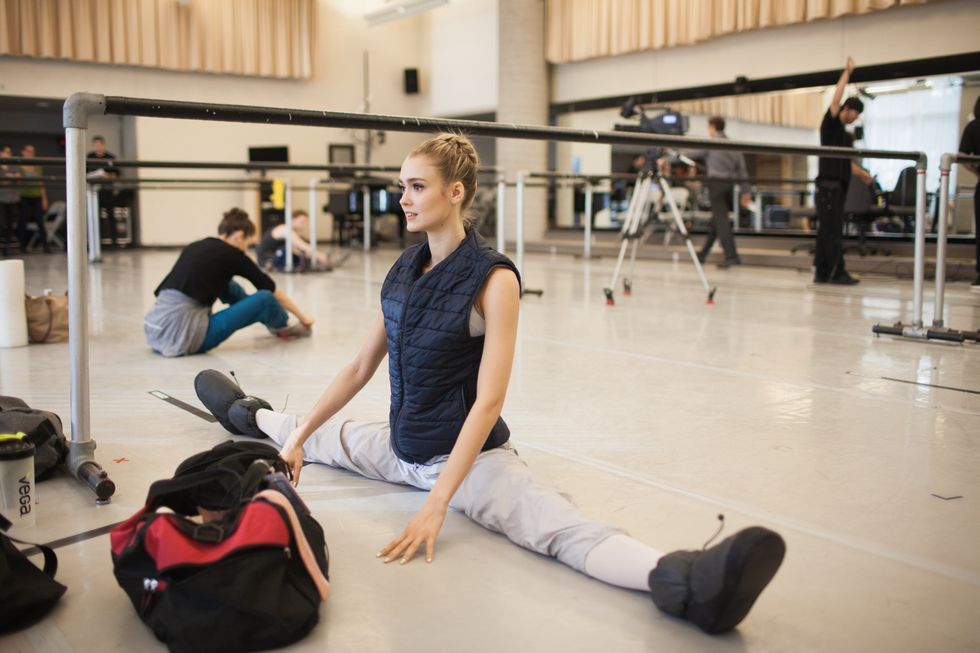 Karolina Kuras, Courtesy National Ballet of Canada
For Hannah Fischer, choosing the Banff Centre in Alberta for summer study was a no-brainer. She was a 16-year-old student at Canada's National Ballet School, in Toronto; her father, Lindsay Fischer, ran the Banff program. And the Canadian Rockies setting is spectacular.
But her experience differed from most for other reasons.
Officially, it's the Summer Professional Dance Program, and most people already had a job, says Fischer, now a first soloist with National Ballet of Canada. With both ballet and contemporary dancers, it was "a melting pot of training and cultures, but without all that competition associated with summer programs where you're trying to get into this school or that company. Everyone was just there to work and learn, and I gained more experience than I ever could have anywhere else." So she did it four times.
Most important, she thinks, was "being pushed outside of my comfort zone at a young age. We did some pretty demanding roles in our performances that required really hard-core training, hard-core stamina, and a level of dedication that you need as a professional dancer that you just can't simulate when you're in school. Learning to do that, even for a short time, that really helped me face some of the fears that come with ballet. I flourished."
Not the Only Boy: Tyler Maloney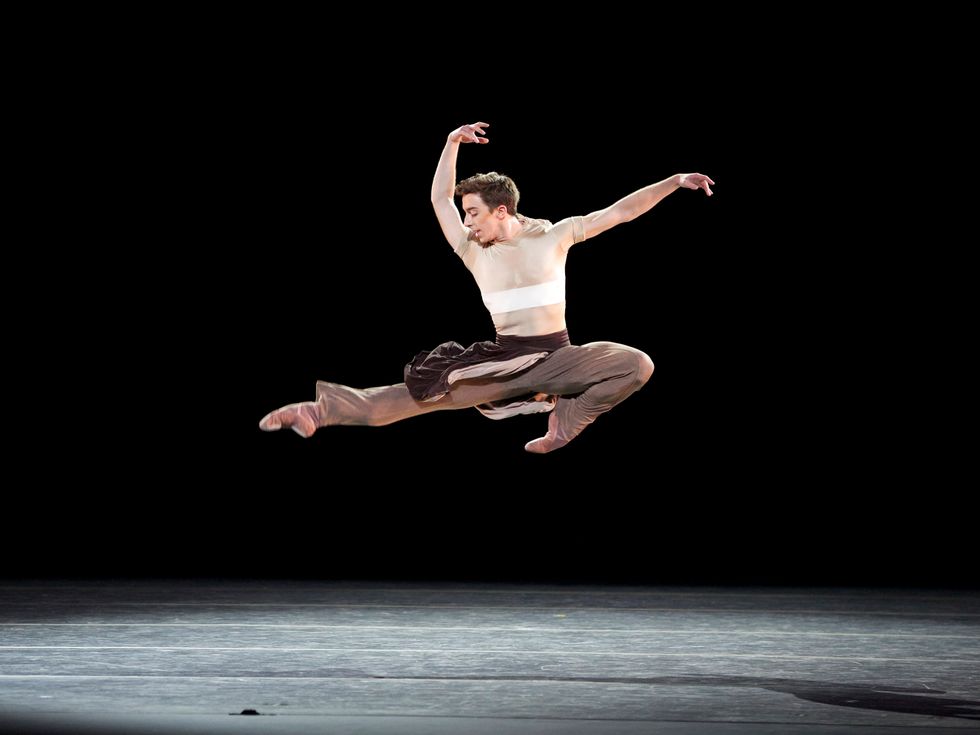 Marty Sohl, Courtesy ABT
Tyler Maloney got through the audition for ABT's summer intensive by watching and mimicking the teacher. At 11, he'd taken next to no ballet—one hour a week, mandated by the New Jersey studio where he was otherwise immersed in jazz competitions.
"I had no clue," he says. That summer made him aware of "this magnitude—going to the Met and seeing performances; working all day; and not just studying ballet, but studying your body and taking Pilates; learning dance history and all these different aspects—it changed my whole outlook."
The changes weren't just mental. He'd never danced six hours a day. "Physically, it was like I was hit by a truck," he remembers. But he credits the program's health instruction for guidance he relies on to this day as an ABT corps member. Obviously, the dance training also took. He got into ABT's Jacqueline Kennedy Onassis School, then returned for four more ABT intensives.
Among the surprises that first year: other boys who danced. "Suddenly being in a room with 10, 15 other guys was eye-opening," he recalls. "At first it was intimidating, like, 'Oh, I'm not the only boy anymore.' Then it was amazing, because we were able to connect, and I was able to learn so much from them."
Finding Her Path: Gabrielle Hamilton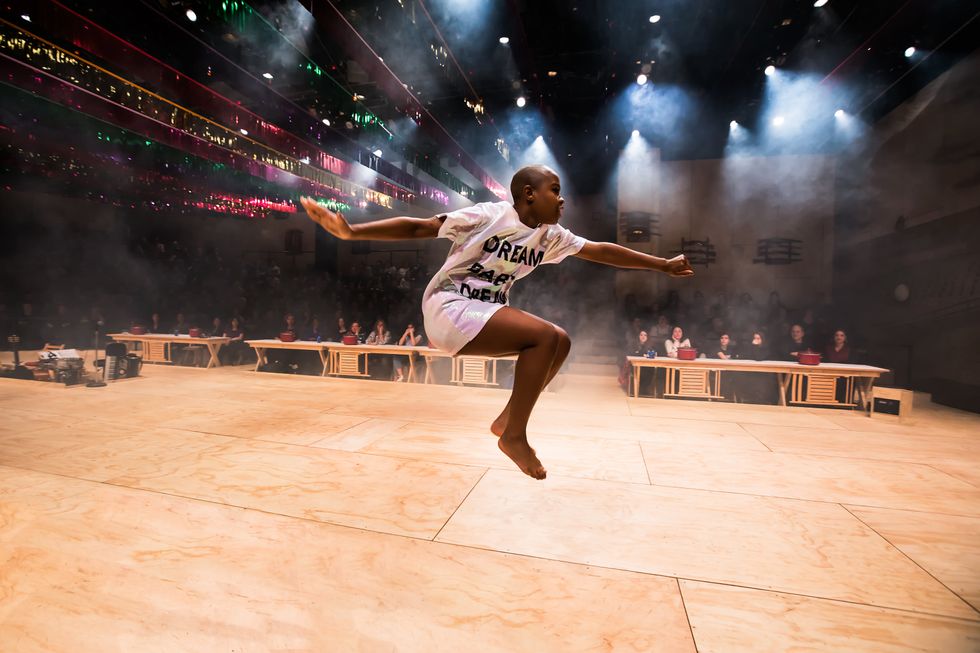 Little Fang Photography, Courtesy DKC/O&M
Gabrielle Hamilton had been training at Uptown Dance Academy in East Harlem from the age of 3. But showing up at 17 for the Bolshoi Ballet Academy's summer inten­sive in New York City "really opened my eyes," she says. "Coming from an atmosphere that was heavily populated with minorities to a space where I was the only one, I had to deal with the personal and emotional issues."
Much as she'd loved the jazz, hip hop and African dance she'd done at Uptown, she'd begun her summer at Bolshoi's intensive wanting to be a ballerina. She left, she says, with a dawning recognition of "who I wanted to be in the dance world and what I wanted to represent. I was, like, 'I need to think about myself, take a step back. I don't want to do ballet just to do it.' There's a difference—it becomes work, it becomes nothing. I wanted to understand why I was dancing."
She found her way to modern dance at Point Park Uni­versity, but the Bolshoi summer set her on the path. "It was a great experience," she says. "It was that moment where I had to figure out what I wanted to do in my life."
The process raised questions and suggested an answer: "You have to face reality," she says. "As in, What are you about to do? What are you about to endure for your happiness?"
Last year, Hamilton wowed Broadway with her punchy yet lyrical solo in Oklahoma!, winning a Bessie Award and a Chita Rivera Award in the process—and was chosen to be the cover star of Dance Magazine's "25 to Watch."
Her advice about summer study? "Follow your heart. You know what your soul desires. And don't forget to have fun. You don't have to be an uptight dancer. You can be a fierce, happy dancer."