Recharge Your Body: The Ideal Summer Schedule
What dancers do during their summer layoff can be the key to a successful next season. The theory of periodization suggests that downtime should be carefully divided into multiple stages: post-season total rest, off-season cross-training and pre-season ramping up.
Building this strategic recovery time into your yearly schedule can allow for improvement—and decrease your chances of getting injured. If you have five to six weeks off, here's the ideal way to divide up your time.
---
Week 1: Post-Season
After a season ends, your entire body is ready for some downtime. Take this week to repair.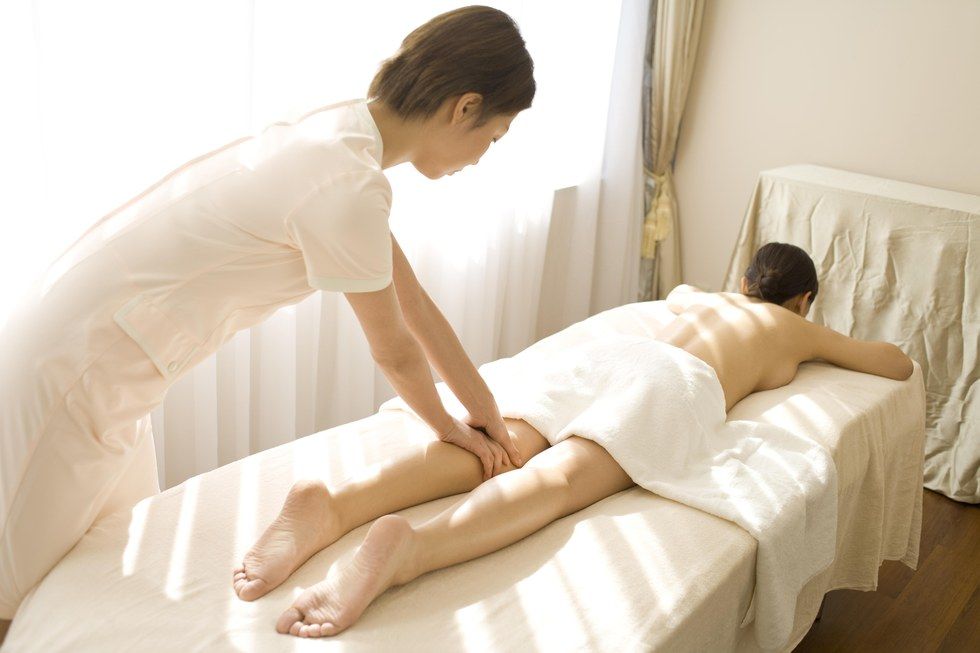 Recovery methods: Catch up on sleep and nourish your body with healthy food.
Dance classes: Take a complete break from dancing. Your technique will not go anywhere from a one-week rest. "The whole body needs it—even your immune system," says Lauren McIntyre, clinical specialist and athletic trainer at New York University's Langone Medical Center's Harkness Center for Dance Injuries. The break will allow your body and mind to repair, renew and heal.
Restorative movement: Massage, gentle stretching, flow yoga and foam rolling can be part of your daily activities. "Perform gentle exercises that aim to restore stability around any joints that are stressed repetitively throughout the season," says Jenna M. Calo, doctor of physical therapy at Body Dynamics in Falls Church, Virginia. "Low-intensity swimming and exercises in a pool are great options."
Weeks 2–4: Off-Season
Use the middle weeks to challenge your body in new ways and address any issues of weakness or tightness.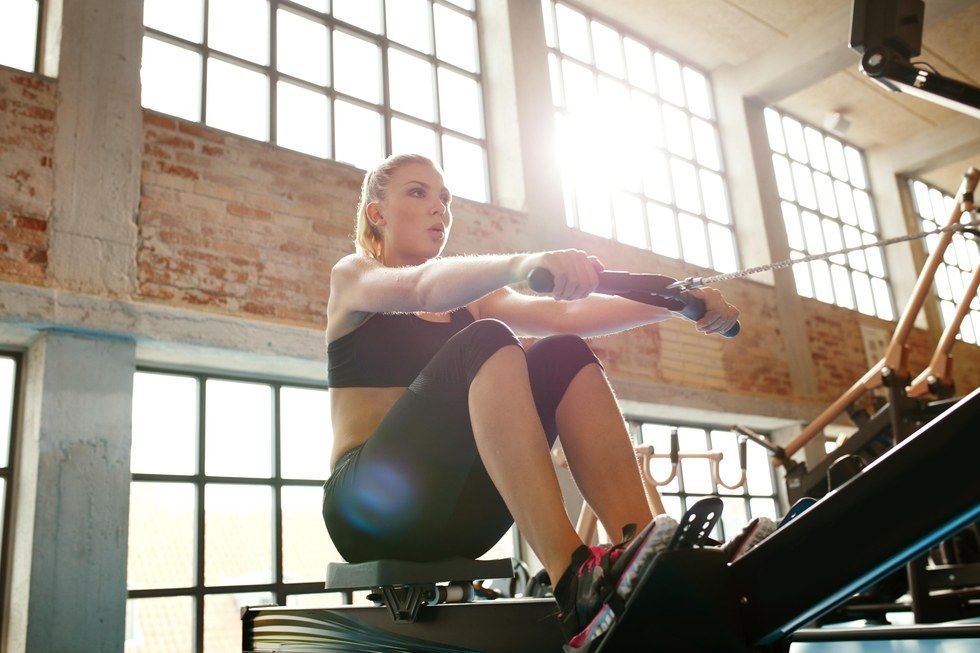 Cardio work: McIntyre recommends aerobic exercise three to four times a week for 20 to 40 minutes. Biking, running, swimming, the elliptical and rowing are all good choices, she says. "But you have to like it or you won't do it." Calo also suggests interval training—short bursts at a high intensity—to condition your cardiovascular system.
Strength training: Aim to strength-train three times a week, ideally with a professional who can make sure you're using correct form and an appropriate amount of resistance. "Strength training will not compromise flexibility," insists McIntyre. "Start with less weight and gradually load more, but keep it safe." Work your way towards plyometric training to increase your muscles' explosive power, says Calo.
Stretching: Incorporate dynamic stretching both before and after workouts. Save static stretching, such as splits, until after, says Calo. "You will get more bang for your buck."
Dance classes: Limit the number of classes to allow enough energy to cross-train and work on imbalances.
Weeks 5-6: Pre-Season
Now's the time to get in "back-to-work" mode.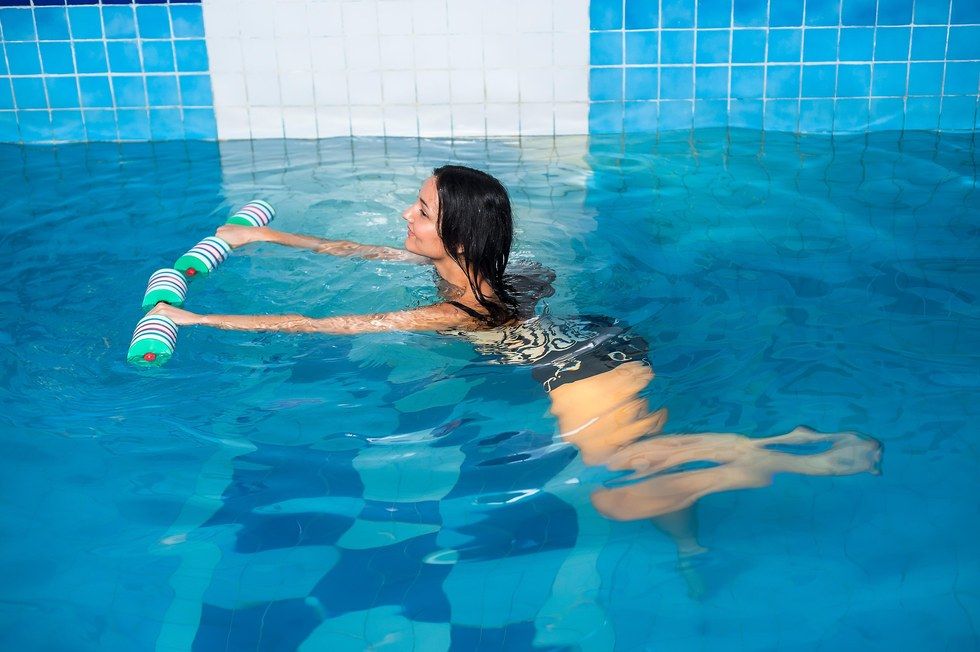 Cross-training: Cut back on both cardio and strength training. "Ramp down on things like high-intensity interval training and plyometrics," says Calo. Keep strength-training two days per week, but the resistance can come down while the reps go up to 12 to 15. "This will allow you to maintain the gains you've made throughout the summer," she says.
Dance classes: Gradually increase the number of hours you're dancing per day. By the end of the week, says McIntyre, you should be dancing very close to the number of hours you will be dancing in your usual schedule.
Robin Worrall via Unsplash
Social media has made the dance world a lot smaller, giving users instant access to artists and companies around the world. For aspiring pros, platforms like Instagram can offer a tantalizing glimpse into the life of a working performer. But there's a fine line between taking advantage of what social media can offer and relying too heavily on it.
Keep reading...
Show less
UA Dance Ensemble members Candice Barth and Gregory Taylor in Jessica Lang's "Among the Stars." Photo by Ed Flores, courtesy University of Arizona
If you think becoming a trainee or apprentice is the only path to gaining experience in a dance company environment, think again.
The University of Arizona, located in the heart of Tucson, acclimates dancers to the pace and rigor of company life while offering all the academic opportunities of a globally-ranked university. If you're looking to get a head-start on your professional dance career—or to just have a college experience that balances company-level training and repertory with rigorous academics—the University of Arizona's undergraduate and graduate programs have myriad opportunites to offer:
Keep reading...
Show less
Alice Sheppard/Kinetic Light in DESCENT, which our readers chose as last year's "Most Moving Performance." Photo by Jay Newman, courtesy Kinetic Light
Yes, we realize it's only August. But we can't help but to already be musing about all the incredible dance happenings of 2019.
We're getting ready for our annual Readers' Choice feature, and we want to hear from you about the shows you can't stop thinking about, the dance videos that blew your mind and the artists you discovered this year who everyone should know about.
Keep reading...
Show less
Sergei Diaghilev, who was terrified of the sea, posing with a life preserver aboard a ship. Photo courtesy DM Archives
On August 19, 1929, shockwaves were felt throughout the dance world as news spread that impresario Sergei Diaghilev had died. The founder of the Ballets Russes rewrote the course of ballet history as the company toured Europe and the U.S., championing collaborations with modernist composers, artists and designers such as Igor Stravinsky, Pablo Picasso and Coco Chanel. The company launched the careers of its five principal choreographers: Michel Fokine, Vaslav Nijinsky, Léonide Massine, Bronislava Nijinska and George Balanchine.
Keep reading...
Show less