Recharge Your Body: The Ideal Summer Schedule
What dancers do during their summer layoff can be the key to a successful next season. The theory of periodization suggests that downtime should be carefully divided into multiple stages: post-season total rest, off-season cross-training and pre-season ramping up.
Building this strategic recovery time into your yearly schedule can allow for improvement—and decrease your chances of getting injured. If you have five to six weeks off, here's the ideal way to divide up your time.
---
Week 1: Post-Season
After a season ends, your entire body is ready for some downtime. Take this week to repair.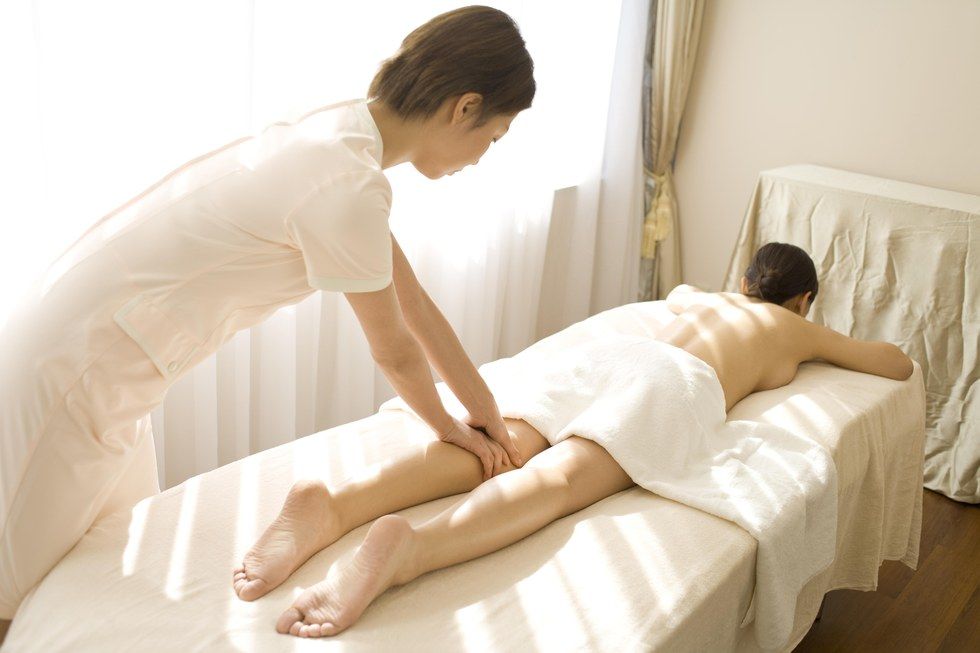 Recovery methods: Catch up on sleep and nourish your body with healthy food.
Dance classes: Take a complete break from dancing. Your technique will not go anywhere from a one-week rest. "The whole body needs it—even your immune system," says Lauren McIntyre, clinical specialist and athletic trainer at New York University's Langone Medical Center's Harkness Center for Dance Injuries. The break will allow your body and mind to repair, renew and heal.
Restorative movement: Massage, gentle stretching, flow yoga and foam rolling can be part of your daily activities. "Perform gentle exercises that aim to restore stability around any joints that are stressed repetitively throughout the season," says Jenna M. Calo, doctor of physical therapy at Body Dynamics in Falls Church, Virginia. "Low-intensity swimming and exercises in a pool are great options."
Weeks 2–4: Off-Season
Use the middle weeks to challenge your body in new ways and address any issues of weakness or tightness.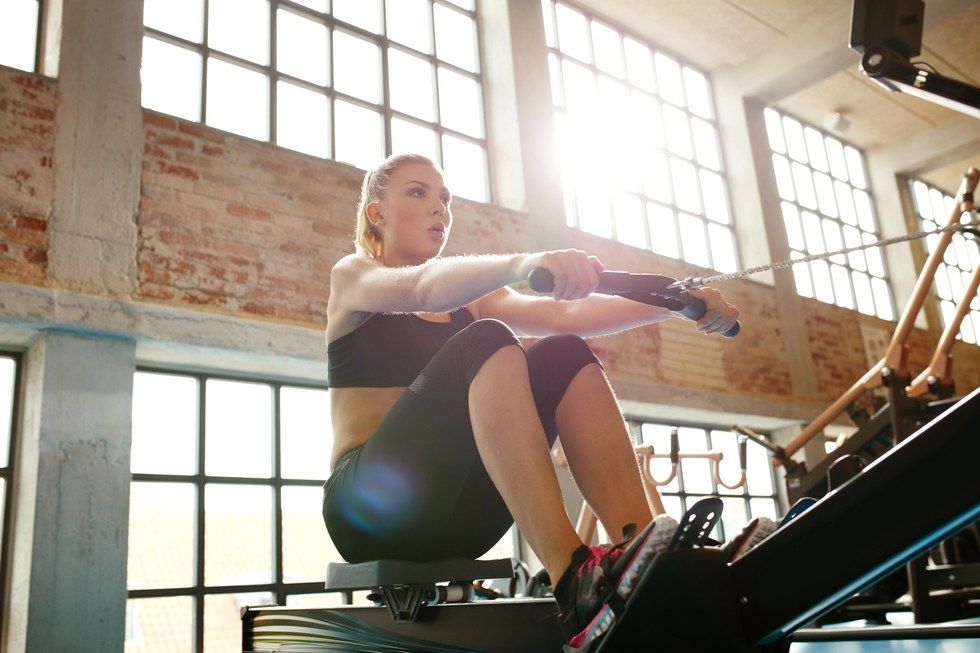 Cardio work: McIntyre recommends aerobic exercise three to four times a week for 20 to 40 minutes. Biking, running, swimming, the elliptical and rowing are all good choices, she says. "But you have to like it or you won't do it." Calo also suggests interval training—short bursts at a high intensity—to condition your cardiovascular system.
Strength training: Aim to strength-train three times a week, ideally with a professional who can make sure you're using correct form and an appropriate amount of resistance. "Strength training will not compromise flexibility," insists McIntyre. "Start with less weight and gradually load more, but keep it safe." Work your way towards plyometric training to increase your muscles' explosive power, says Calo.
Stretching: Incorporate dynamic stretching both before and after workouts. Save static stretching, such as splits, until after, says Calo. "You will get more bang for your buck."
Dance classes: Limit the number of classes to allow enough energy to cross-train and work on imbalances.
Weeks 5-6: Pre-Season
Now's the time to get in "back-to-work" mode.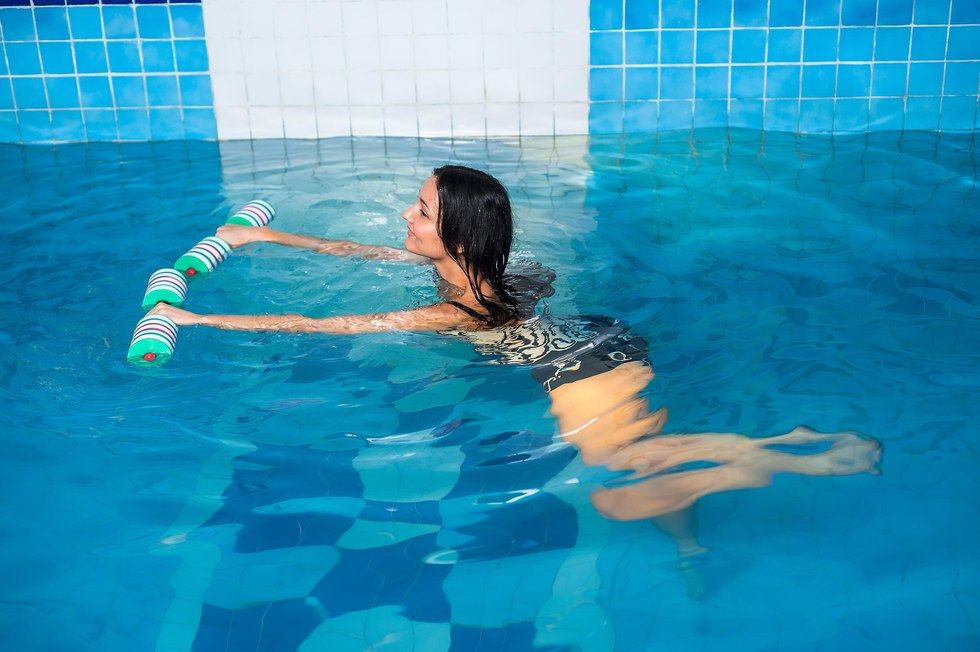 Cross-training: Cut back on both cardio and strength training. "Ramp down on things like high-intensity interval training and plyometrics," says Calo. Keep strength-training two days per week, but the resistance can come down while the reps go up to 12 to 15. "This will allow you to maintain the gains you've made throughout the summer," she says.
Dance classes: Gradually increase the number of hours you're dancing per day. By the end of the week, says McIntyre, you should be dancing very close to the number of hours you will be dancing in your usual schedule.
News
Oct. 17, 2019 02:02PM EST
Rauf "RubberlLegz" Yasit and Parvaneh Scharafali. Photo by Mohamed Sadek, courtesy The Shed
William Forsythe is bringing his multi-faceted genius to New York City in stripped down form. His "Quiet Evening of Dance," a mix of new and recycled work now at The Shed until October 25, is co-commissioned with Sadler's Wells in London (and a slew of European presenters).
As always, Forsythe's choreography is a layered experience, both kinetic and intellectual. This North American premiere prompted many thoughts, which I whittled down to seven.
Keep reading...
Show less
News
Oct. 17, 2019 01:39PM EST
Courtesy NBC
"Law & Order: SVU" has dominated the crime show genre for 21 seasons with its famous "ripped from the headlines" strategy of taking plot inspiration from real-life crimes.
So viewers would be forgiven for assuming that the new storyline following the son of Mariska Hargitay's character into dance class originated in the news cycle. After all, the mainstream media widely covered the reaction to Lara Spencer's faux pas on "Good Morning America" in August, when she made fun of Prince George for taking ballet class.
But it turns out, the storyline was actually the idea of the 9-year-old actor, Ryan Buggle, who plays Hargitay's son. And he came up with it before Spencer ever giggled at the word ballet.
Keep reading...
Show less
Chantelle Pianetta competing at a West Coast swing event. Courtesy Pianetta.
Just hearing the word "improvisation" is enough to make some ballet dancers shake in their pointe shoes. But for Chantelle Pianetta, it's a practice she relishes. Depending on the weekend, you might find her gracing Bay Area stages as a principal with Menlowe Ballet or sweeping in awards at West Coast swing competitions.

She specializes in Jack and Jill events, which involve improvised swing dancing with an unexpected partner in front of a panel of judges. (Check her out in action below.) While sustaining her ballet career, over the past four years Pianetta has quickly risen from novice to champion level on the WCS international competition circuit.
Keep reading...
Show less