How Tall Is Too Tall to Dance?
The author, Courtney Henry, right. Photo by Elena Lekhova
To my fellow long-limbed dancers,
Almost every month, I receive a letter from an aspiring ballerina about her struggles as the tallest girl in the class. While growing up and peaking at six feet tall (in flat shoes), I used to have these very same insecurities.
Freelancing throughout Europe now, away from the safety net of Alonzo King LINES Ballet, I was recently met with overt commentary on my six foot frame during a ballet casting.
---
"But you're taller than the tallest girl we've ever had in this role!"
"Gosh, you're just stunning, I just don't know what to do!"
"I'm not sure the costume will be long enough...but you're just so beautiful."
Awkwardly grinning/gritting my teeth, trying to decipher whether I was being complimented or ostracized, I decided that no matter the outcome, a job that otherizes instead of celebrates isn't worth it. I've spent too many years loving myself fiercely to be reduced to someone else's limitations.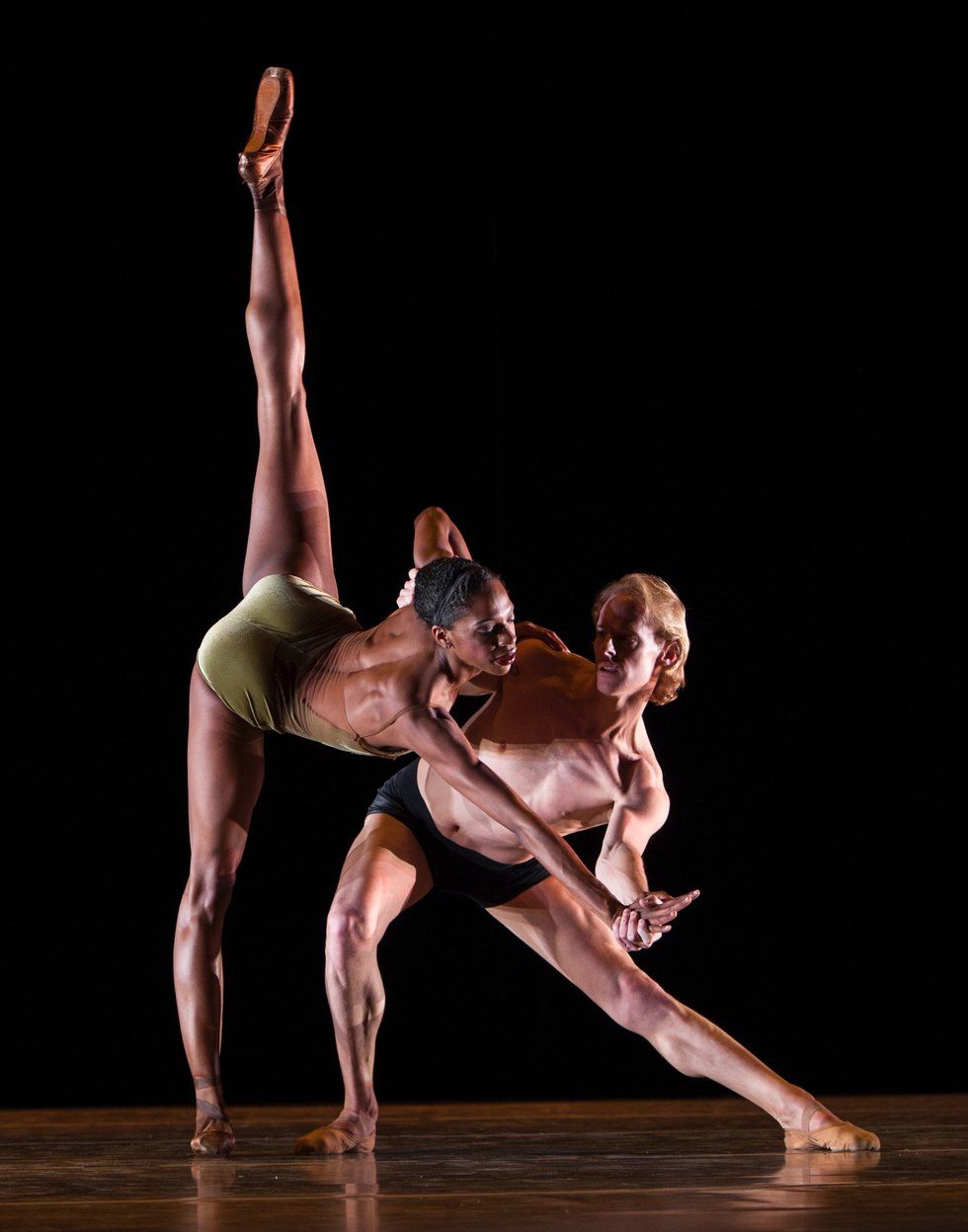 Angela Sterling, courtesy Henry
So, my elongated friends, I write this love letter today to remind you that the acceptance of your height can only start with you. This must happen before you even walk into the dance studio. Before the mirrors warp your body image, before the inevitable comparison to your peers.

In private, embrace how unique and "above average" you are (who wants to be average anyway?) Say it out loud to yourself, or write it down if that feels right. Most importantly, believe it. It might be difficult at first, even feel a little silly.
What helped me was to look for taller women—including some outside of dance—who inspire me. I have an arsenal of abolitionists, athletes, Goddesses from all over the world who demonstrate unapologetic pride in who they are. Find your own and imitate them, channel their essence until it starts to rub off on you.
I found that once I stopped shrinking, people stopped commenting on my height so frequently.
Henry David Thoreau once wrote, "The question is not what you look at, but what you see." Feet considered too big actually have more surface area to extend the line; arms hanging well past the hips have all the more power to cut through space and conjure flight.
How lucky are you to have more to work with? There's more to feel, more nerve endings to ignite, more surface to tell the story on.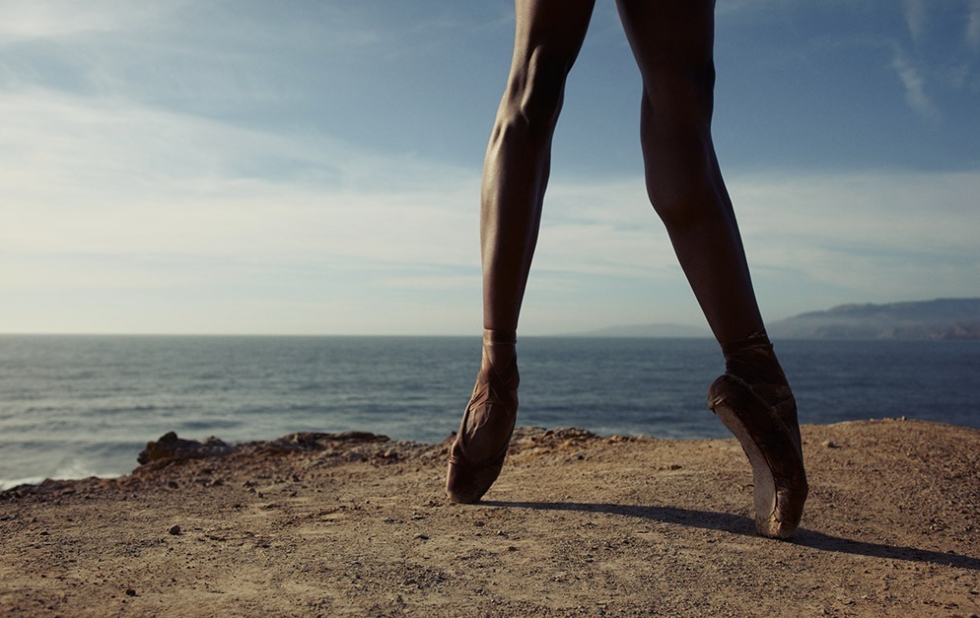 Bertil Nilsson
I personally love being taller because it means I'm that much closer to the heavens. What is dance, ballet, pointework, but a subconscious striving for ascension a.k.a. extension. I feel more divinely connected with my head this high in the sky!
Of course, you need strength to maintain control of all this fabulous canvas. This takes focus, possibly more than your peers.
If you're like me or most of the other tall dancers I know, fluid, luscious movement comes easily. The challenge is in how to work on speed, efficiency and precision. When I was younger, training in modern dance styles like Horton helped me compact when needed. Now cross-training helps do the trick.
Yes, there is more of you to control but also just as much to let go. There is power in that big body. Let your trunk be the engine and move those hips through space. If you are respecting the musicality and honoring the technique, I promise your audacity to fully "be" will only inspire your peers. (Even if they are afraid to admit it!)
So never shrink, dear ones. Never be afraid of taking up too much space. And know that you shall never have to fold your wings to walk through doors that are meant for you.
Keep spiraling out.
Big love,

Courtney Henry
Related Articles Around the Web
From Your Site Articles
News
Jul. 15, 2019 12:30PM EST
Courtesy Ritzel
Capezio, Bloch, So Dança, Gaynor Minden.
At the top of the line, dancers have plenty of quality footwear options to choose from, and in most metropolitan areas, stores to go try them on. But for many of North America's most economically disadvantaged dance students, there has often been just one option for purchasing footwear in person: Payless ShoeSource.
Keep reading...
Show less
Jayme Thornton
When Sonya Tayeh saw Moulin Rouge! for the first time, on opening night at a movie theater in Detroit, she remembers not only being inspired by the story, but noticing the way it was filmed.
"What struck me the most was the pace, and the erratic feeling it had," she says. The camera's quick shifts and angles reminded her of bodies in motion. "I was like, 'What is this movie? This is so insane and marvelous and excessive,' " she says. "And excessive is I think how I approach dance. I enjoy the challenge of swiftness, and the pushing of the body. I love piling on a lot of vocabulary and seeing what comes out."
Keep reading...
Show less
Robbie Fairchild in a still from In This Life, directed by Bat-Sheva Guez. Photo courtesy Michelle Tabnick PR
Back when Robbie Fairchild graced the cover of the May 2018 issue of Dance Magazine, he mentioned an idea for a short dance film he was toying around with. That idea has now come to fruition: In This Life, starring Fairchild and directed by dance filmmaker Bat-Sheva Guez, is being screened at this year's Dance on Camera Festival.
While the film itself covers heavy material—specifically, how we deal with grief and loss—the making of it was anything but: "It was really weird to have so much fun filming a piece about grief!" Fairchild laughs. We caught up with him, Guez and Christopher Wheeldon (one of In This Life's five choreographers) to find out what went into creating the 11-minute short film.
Keep reading...
Show less
Terry Notary in a movement capture suit during the filming of Rise of the Planet of the Apes. Photo by Sigtor Kildal, Courtesy Notary
When Hollywood needs to build a fantasy world populated with extraordinary creatures, they call Terry Notary.
The former gymnast and circus performer got his start in film in 2000 when Ron Howard asked him to teach the actors how to move like Whos for How the Grinch Stole Christmas. Notary has since served as a movement choreographer, stunt coordinator and performer via motion capture technology for everything from the Planet of the Apes series to The Hobbit trilogy, Avatar, Avengers: Endgame and this summer's The Lion King.
Since opening the Industry Dance Academy with his wife, Rhonda, and partners Maia and Richard Suckle, Notary also offers movement workshops for actors in Los Angeles.
Keep reading...
Show less