How Tall Is Too Tall to Dance?
The author, Courtney Henry, right. Photo by Elena Lekhova
To my fellow long-limbed dancers,
Almost every month, I receive a letter from an aspiring ballerina about her struggles as the tallest girl in the class. While growing up and peaking at six feet tall (in flat shoes), I used to have these very same insecurities.
Freelancing throughout Europe now, away from the safety net of Alonzo King LINES Ballet, I was recently met with overt commentary on my six foot frame during a ballet casting.
---
"But you're taller than the tallest girl we've ever had in this role!"
"Gosh, you're just stunning, I just don't know what to do!"
"I'm not sure the costume will be long enough...but you're just so beautiful."
Awkwardly grinning/gritting my teeth, trying to decipher whether I was being complimented or ostracized, I decided that no matter the outcome, a job that otherizes instead of celebrates isn't worth it. I've spent too many years loving myself fiercely to be reduced to someone else's limitations.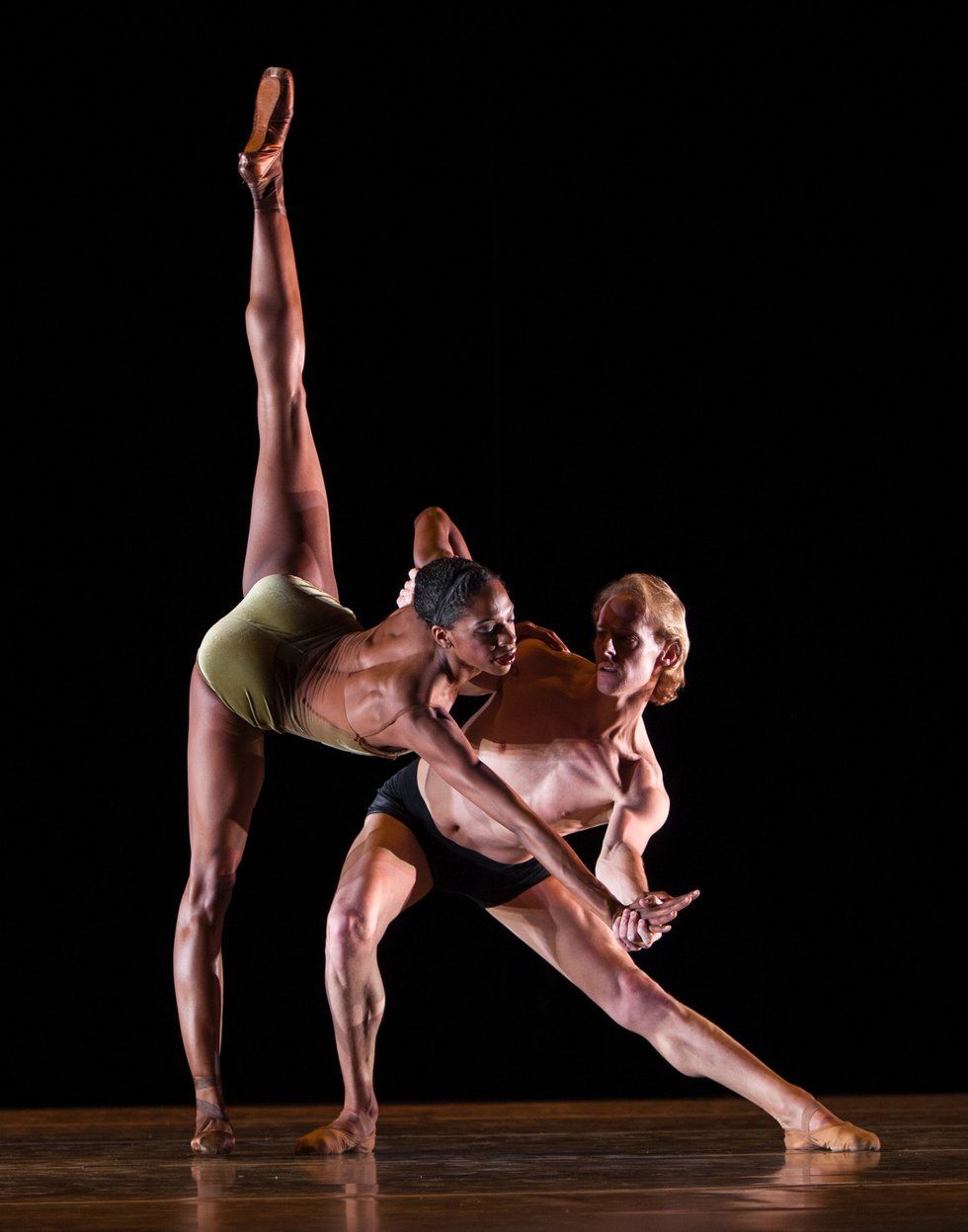 Angela Sterling, courtesy Henry
So, my elongated friends, I write this love letter today to remind you that the acceptance of your height can only start with you. This must happen before you even walk into the dance studio. Before the mirrors warp your body image, before the inevitable comparison to your peers.

In private, embrace how unique and "above average" you are (who wants to be average anyway?) Say it out loud to yourself, or write it down if that feels right. Most importantly, believe it. It might be difficult at first, even feel a little silly.
What helped me was to look for taller women—including some outside of dance—who inspire me. I have an arsenal of abolitionists, athletes, Goddesses from all over the world who demonstrate unapologetic pride in who they are. Find your own and imitate them, channel their essence until it starts to rub off on you.
I found that once I stopped shrinking, people stopped commenting on my height so frequently.
Henry David Thoreau once wrote, "The question is not what you look at, but what you see." Feet considered too big actually have more surface area to extend the line; arms hanging well past the hips have all the more power to cut through space and conjure flight.
How lucky are you to have more to work with? There's more to feel, more nerve endings to ignite, more surface to tell the story on.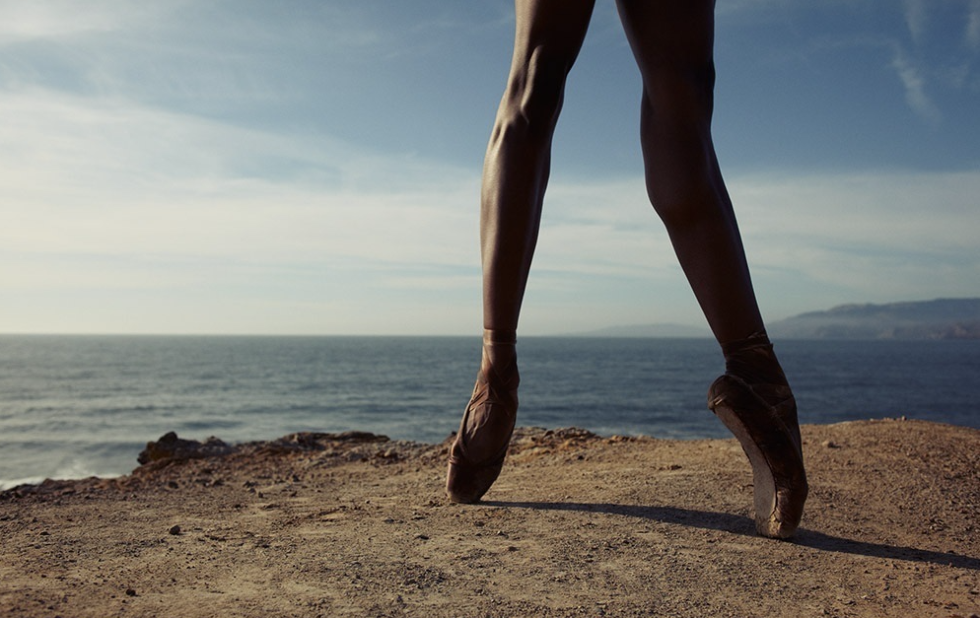 Bertil Nilsson
I personally love being taller because it means I'm that much closer to the heavens. What is dance, ballet, pointework, but a subconscious striving for ascension a.k.a. extension. I feel more divinely connected with my head this high in the sky!
Of course, you need strength to maintain control of all this fabulous canvas. This takes focus, possibly more than your peers.
If you're like me or most of the other tall dancers I know, fluid, luscious movement comes easily. The challenge is in how to work on speed, efficiency and precision. When I was younger, training in modern dance styles like Horton helped me compact when needed. Now cross-training helps do the trick.
Yes, there is more of you to control but also just as much to let go. There is power in that big body. Let your trunk be the engine and move those hips through space. If you are respecting the musicality and honoring the technique, I promise your audacity to fully "be" will only inspire your peers. (Even if they are afraid to admit it!)
So never shrink, dear ones. Never be afraid of taking up too much space. And know that you shall never have to fold your wings to walk through doors that are meant for you.
Keep spiraling out.
Big love,

Courtney Henry
From Your Site Articles
Related Articles Around the Web
Courtesy Boneau/Bryan-Brown
If "Fosse/Verdon" whet your appetite for the impeccable Gwen Verdon, then Merely Marvelous: The Dancing Genius of Gwen Verdon is the three-course meal you've been craving. The new documentary—available now on Amazon for rental or purchase—dives into the life of the Tony-winning performer and silver-screen star lauded for her charismatic dancing.

Though she's perhaps most well-known today as Bob Fosse's wife and muse, that's not even half of her story. For starters, she'd already won four Tonys before they wed, making her far more famous in the public eye than he was at that point in his career. That's just one of many surprising details we learned during last night's U.S. premiere of Merely Marvelous. Believe us: You're gonna love her even more once you get to know her. Here are eight lesser-known tidbits to get you started.
Keep reading...
Show less
Lindsay Thomas
Every dancer knows that how you fuel your body affects how you feel in the studio. Of course, while breakfast is no more magical than any other meal (despite the enduring myth that it's the most important one of the day), showing up to class hangry is a recipe for unproductive studio time.
So what do your favorite dancers eat in the morning to set themselves up for a busy rehearsal or performance day?
Keep reading...
Show less
News
Sep. 20, 2019 09:17AM EST
Simon Soong, Courtesy DDT
When it comes to dance in the U.S., companies in the South often find themselves overlooked—sometimes even by the presenters in their own backyard. That's where South Arts comes in. This year, the regional nonprofit launched Momentum, an initiative that will provide professional development, mentorship, touring grants and residencies to five Southern dance companies.
Keep reading...
Show less
News
Sep. 19, 2019 12:46PM EST
Alice Pennefather, Courtesy ROH
You ever just wish that Kenneth MacMillan's iconic production of Romeo and Juliet could have a beautiful love child with the 1968 film starring Olivia Hussey? (No, not Baz Luhrmann's version. We are purists here.)
Wish granted: Today, the trailer for a new film called Romeo and Juliet: Beyond Words was released, featuring MacMillan's choreography and with what looks like all the cinematic glamour we could ever dream of:
Keep reading...
Show less