Why Dancers' Skills Are More Valuable Than Ever
It's not uncommon to hear dancers planning for their "second act": what they will do after their performance career ends. Wrapped into this term is an assumption that the skills a dancer has developed are valueless in other work environments.
But as the rest of the world panics to create a workforce that will withstand automation and artificial intelligence, dancers may actually be prepared with just the skills our future economy needs.
---
Cognitive skills, like math and reading, are losing their value in the workplace. A recent study found that "In the past 30 years, job tasks in the U.S. have shifted dramatically towards tasks requiring noncognitive skills." Sometimes known as "soft skills," these noncognitive skills include problem solving, communication and innovation. As technology advances, it is becoming less important for workers to do and more important to organize and innovate.
The ideal employee of the future still has strong math and reading skills, but—more importantly—is equipped with creativity, resilience, perseverance and self-control.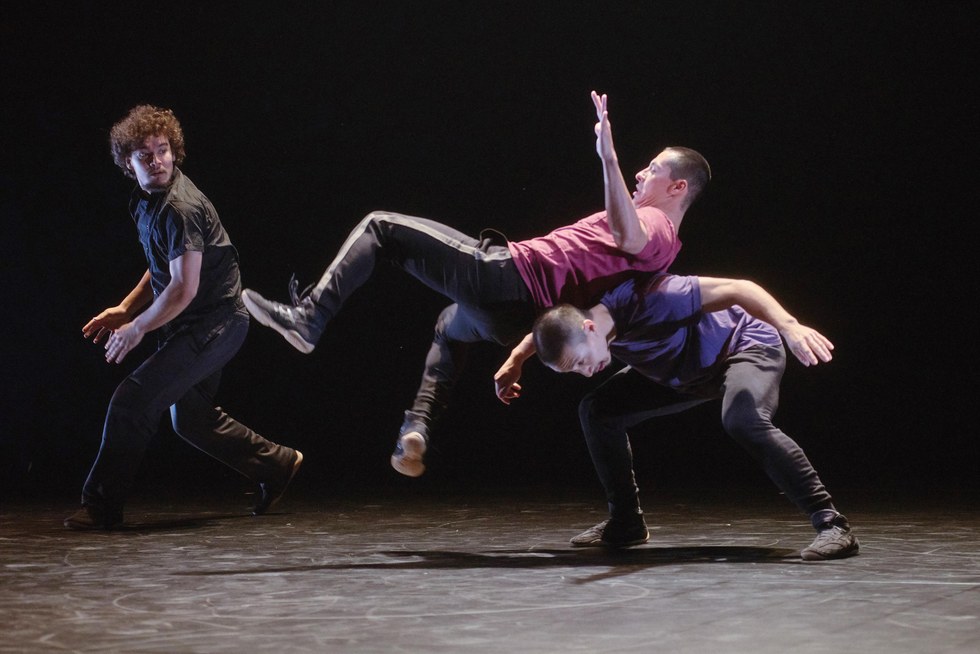 Rubberbandance. Photo by Jim Lafferty
Dancers have the skills to be the ideal 21st-century worker. As practitioners of non-verbal communication, dancers have strong interpersonal, team-working skills and have the ability to interpret and organize abstract concepts through visual learning.
Additionally, dancers develop a sense of entrepreneurship and self-advocacy. It is no small feat to simultaneously collaborate with a company of competitive peers while trying to cultivate one's own artistic voice. Even the most talented face setbacks and insecurities; it's only through self-control and determination that any dancer sees their first paid opportunity.
Current culture has perpetuated the opinion that art is nice to have, but not necessary. Especially in cities where dancers struggle to make a living wage, there is a resounding anxiety that time is being wasted not developing more "valuable" skills.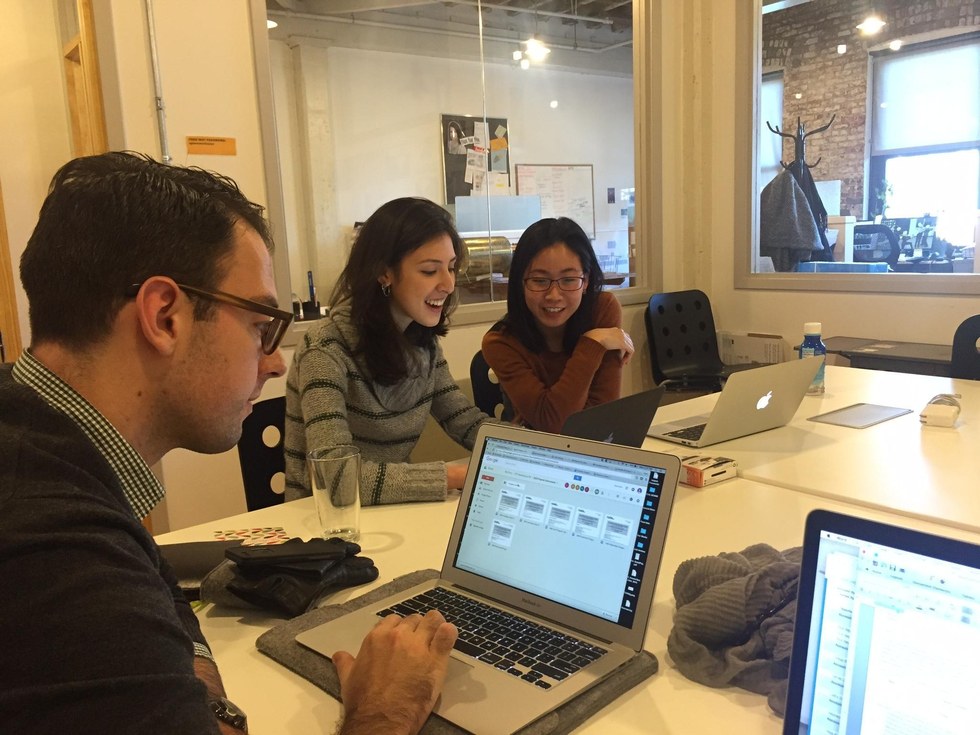 Dancers like Connie Shiau (right) take on administrative roles at Abraham.In.Motion. Photo courtesy AIM.
We need to challenge this misconception and pressure administrators to spearhead a new discourse. Dancers should be recognized for all of their skills and encouraged to value themselves beyond performance. Involving artists in administrative discussions will enlighten dancers to their interpersonal and leadership skill sets. Providing artists opportunities to be a part of the business and administrative aspects of a company will help bolster a dancer's confidence and support the company's overall health.
If you are dancing professionally, you are already prepared to step into this rapidly-changing economy. Be proud of the valuable traits you possess. There is nothing "soft" about the skills you have spent years acquiring.
Steele relies on carbs for Broadway-worthy energy. Photo by Lee Gumbs, courtesy Steele
Ryan Steele has a simple rule for demanding days on Broadway: "I listen to my body," he says. "I have whatever I'm craving: If I need more protein, I go straight for that. If I'm tired, I know I need carbs."
This wasn't always Steele's approach. Growing up, shuttling between the studio and school meant relying on McDonald's and Burger King.
Keep reading...
Show less
News
Oct. 13, 2018 09:18AM EST
Members of RIOULT check out the construction site. Photo by Penelope Gonzalez, Courtesy RIOULT
For over a decade, husband-and-wife team Pascal Rioult and Joyce Herring, artistic and associate artistic directors of RIOULT Dance NY, dreamed of building a space for their company and fellow artists in the community, and a school for future dancers. This month, their 11,000-square-foot dream opens its doors in the Kaufman Arts District in Astoria, Queens, a New York City neighborhood across the East River from Manhattan.
Keep reading...
Show less
Popular
Oct. 01, 2018 03:29PM EST
Photo by Ed Flores/MFA candidate Kara Madden rehearses undergraduate dance majors Gregory Taylor and Joe Ogren
In the final years of her decade-long career with the Lewitzky Dance Company, University of Arizona Associate Professor Amy Ernst began to develop an interest in dance injury prevention. She remembers feeling an urge to widen her understanding of dance and the body. Soon after retirement from the Company, she was hired by the Kerlan-Jobe Orthopaedic Clinic in Inglewood, California as a physical therapy assistant, where she worked for the next three and a half years. This work eventually led her to pursue an M.F.A. in dance at the University of Washington-Seattle. She remembers growing into the role of a professor during her time pursuing her degree. That incubation phase was critical. Ernst joined the faculty at the University of Arizona in 1995, and now as director of the M.F.A. program, mentors the new generation of dance faculty, company directors and innovators.
Keep reading...
Show less


Get Dance Magazine in your inbox