Why Dancers' Skills Are More Valuable Than Ever
It's not uncommon to hear dancers planning for their "second act": what they will do after their performance career ends. Wrapped into this term is an assumption that the skills a dancer has developed are valueless in other work environments.
But as the rest of the world panics to create a workforce that will withstand automation and artificial intelligence, dancers may actually be prepared with just the skills our future economy needs.
---
Cognitive skills, like math and reading, are losing their value in the workplace. A recent study found that "In the past 30 years, job tasks in the U.S. have shifted dramatically towards tasks requiring noncognitive skills." Sometimes known as "soft skills," these noncognitive skills include problem solving, communication and innovation. As technology advances, it is becoming less important for workers to do and more important to organize and innovate.
The ideal employee of the future still has strong math and reading skills, but—more importantly—is equipped with creativity, resilience, perseverance and self-control.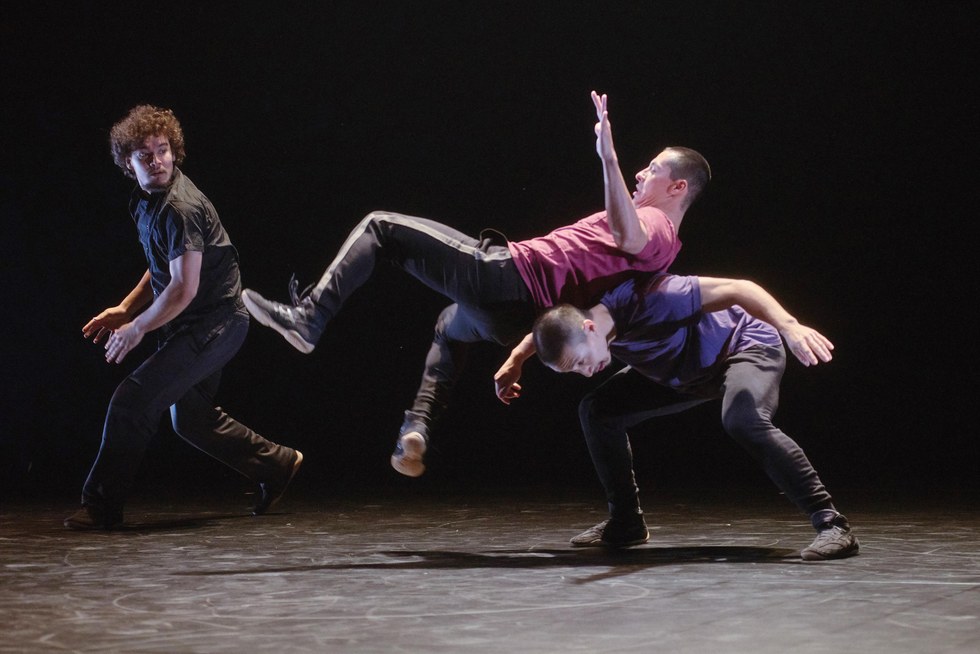 Rubberbandance. Photo by Jim Lafferty
Dancers have the skills to be the ideal 21st-century worker. As practitioners of non-verbal communication, dancers have strong interpersonal, team-working skills and have the ability to interpret and organize abstract concepts through visual learning.
Additionally, dancers develop a sense of entrepreneurship and self-advocacy. It is no small feat to simultaneously collaborate with a company of competitive peers while trying to cultivate one's own artistic voice. Even the most talented face setbacks and insecurities; it's only through self-control and determination that any dancer sees their first paid opportunity.
Current culture has perpetuated the opinion that art is nice to have, but not necessary. Especially in cities where dancers struggle to make a living wage, there is a resounding anxiety that time is being wasted not developing more "valuable" skills.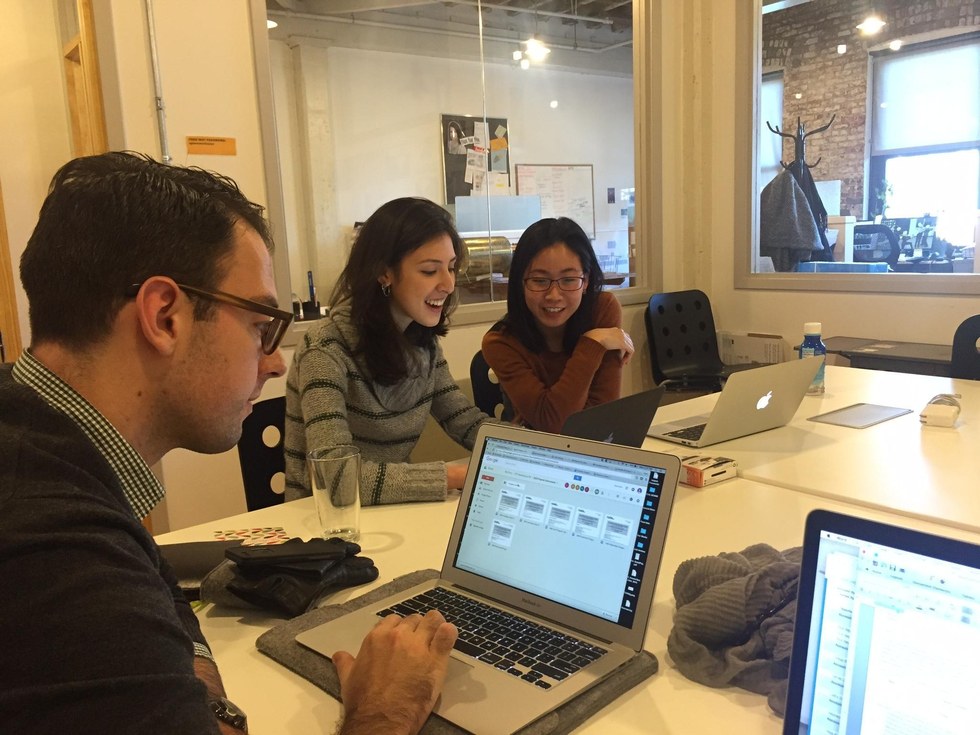 Dancers like Connie Shiau (right) take on administrative roles at Abraham.In.Motion. Photo courtesy AIM.
We need to challenge this misconception and pressure administrators to spearhead a new discourse. Dancers should be recognized for all of their skills and encouraged to value themselves beyond performance. Involving artists in administrative discussions will enlighten dancers to their interpersonal and leadership skill sets. Providing artists opportunities to be a part of the business and administrative aspects of a company will help bolster a dancer's confidence and support the company's overall health.
If you are dancing professionally, you are already prepared to step into this rapidly-changing economy. Be proud of the valuable traits you possess. There is nothing "soft" about the skills you have spent years acquiring.
Robin Worrall via Unsplash
Social media has made the dance world a lot smaller, giving users instant access to artists and companies around the world. For aspiring pros, platforms like Instagram can offer a tantalizing glimpse into the life of a working performer. But there's a fine line between taking advantage of what social media can offer and relying too heavily on it.
Keep reading...
Show less
UA Dance Ensemble members Candice Barth and Gregory Taylor in Jessica Lang's "Among the Stars." Photo by Ed Flores, courtesy University of Arizona
If you think becoming a trainee or apprentice is the only path to gaining experience in a dance company environment, think again.
The University of Arizona, located in the heart of Tucson, acclimates dancers to the pace and rigor of company life while offering all the academic opportunities of a globally-ranked university. If you're looking to get a head-start on your professional dance career—or to just have a college experience that balances company-level training and repertory with rigorous academics—the University of Arizona's undergraduate and graduate programs have myriad opportunites to offer:
Keep reading...
Show less
Alice Sheppard/Kinetic Light in DESCENT, which our readers chose as last year's "Most Moving Performance." Photo by Jay Newman, courtesy Kinetic Light
Yes, we realize it's only August. But we can't help but to already be musing about all the incredible dance happenings of 2019.
We're getting ready for our annual Readers' Choice feature, and we want to hear from you about the shows you can't stop thinking about, the dance videos that blew your mind and the artists you discovered this year who everyone should know about.
Keep reading...
Show less
Sergei Diaghilev, who was terrified of the sea, posing with a life preserver aboard a ship. Photo courtesy DM Archives
On August 19, 1929, shockwaves were felt throughout the dance world as news spread that impresario Sergei Diaghilev had died. The founder of the Ballets Russes rewrote the course of ballet history as the company toured Europe and the U.S., championing collaborations with modernist composers, artists and designers such as Igor Stravinsky, Pablo Picasso and Coco Chanel. The company launched the careers of its five principal choreographers: Michel Fokine, Vaslav Nijinsky, Léonide Massine, Bronislava Nijinska and George Balanchine.
Keep reading...
Show less