Tessandra Chavez has always had a desire to create: The San Diego native founded her own company, Unity Dance Ensemble, when she was just 15 years old. Today, her intensely emotive work on music videos, concerts and TV shows like "So You Think You Can Dance" and "Dancing with the Stars" has garnered her an Emmy win and two World Choreography Awards. Her latest endeavor brings her back to her company as they compete for the top spot on NBC's "World of Dance."
Chavez recently spoke with Dance Magazine about how the show has taught her new skills, and why she embraces both criticism and failure.
---
On "World of Dance":
"In competing on "World of Dance," I'm faced with the challenge of maintaining my authenticity. We may be playing in a very flashy sandbox, but I'm still trying to hold on to what I do and what my dancers are about.
"There are times where I find that for the flash of the show, I need to add some elements that maybe I wouldn't in another venue. Instead of resisting the change, I embrace it, and look at how these elements can enhance my work and teach me new skills to use later on.
"I never view challenges as a bad thing, just ways to push me as a creator. I'm learning how to communicate in different ways."
On what she looks for in dancers:
"Personally, as a creator, I focus on the mind-set of dancers even more than their quality. It's so much more than the physical experience of movement. It's where it starts in the mind and what they've decided to become in front of me, if they choose to transform."
On why she embraces criticism:
"I'm not prideful about receiving critiques or asking peers for feedback. I'm always asking, 'What do you think of this?' Or, 'Should I try this?' A lot of artists are very attached to their work and avoid asking for feedback for fear that they'll be rejected. I'm always curious, and I want to feel like I'm still growing.
"In the moments where people doubt you or don't believe in your ideas, just remind yourself that your truth works. Someone can easily derail us with just one word, a 'no,' maybe. I think, intuitively, we know when something works. We can't allow ourselves to be swayed."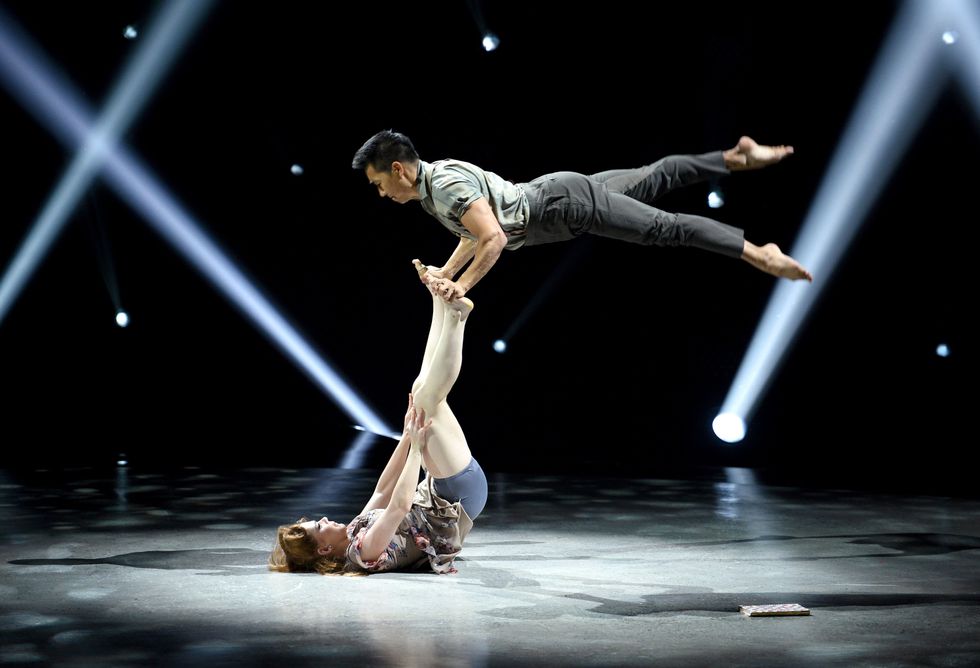 Chavez's choreography on "So You Think You Can Dance"
Michael Becker, Courtesy FOX
On getting over creative blocks:
"Like any artist, sometimes I hit a creative block. I don't allow myself to get caught up in it. I go face-first and keep digging into it until something makes sense.
"Try all the things that fail, and don't be afraid to fail, and fail a lot. Do the ugly things that don't make sense and don't work, and eventually you'll land on something really beautiful."